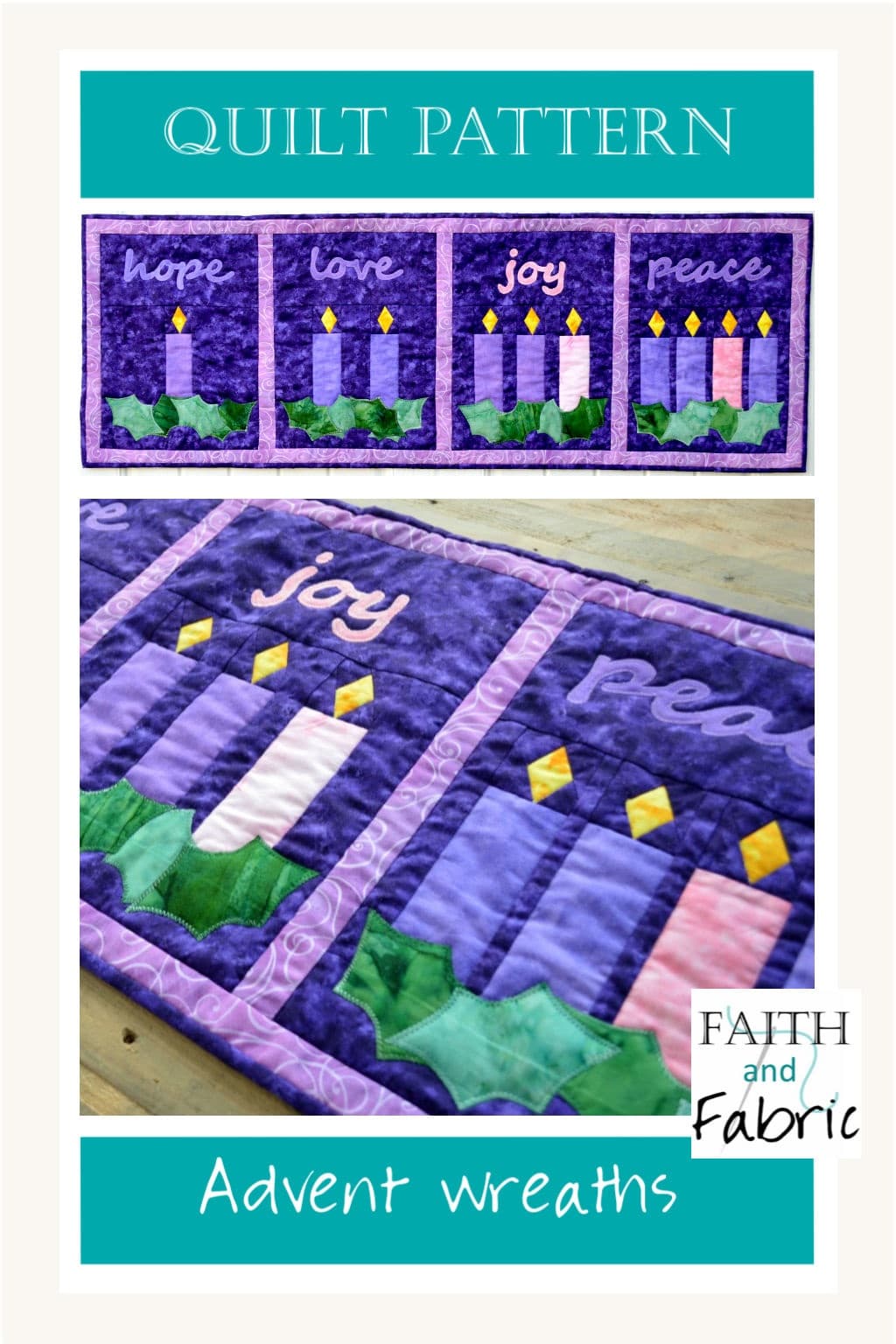 So excited to share our second Advent quilt pattern– one that can be designed in three different ways! (See our first Advent quilt here.) This pattern, Advent Wreaths, shares the beauty of the Advent wreath. Each panel represents one week during advent, and each week a new candle is added to the Advent wreath. The focus of each week – faith, hope, joy, love – appear above each wreath.
This quilt is a wonderful way to bring the spirit of Advent into your home. The rich purples and pink hint at the excitement of Christmas to come, while the subdued images keep our hearts in a time of preparation for Christ's birth.
The versatility of this pattern allows you to make it in three different ways: lay the panels end-to-end to make a banner for the wall; stack two panels on top of each other to make a wall hanging; set the panels side-by-side to make a table runner.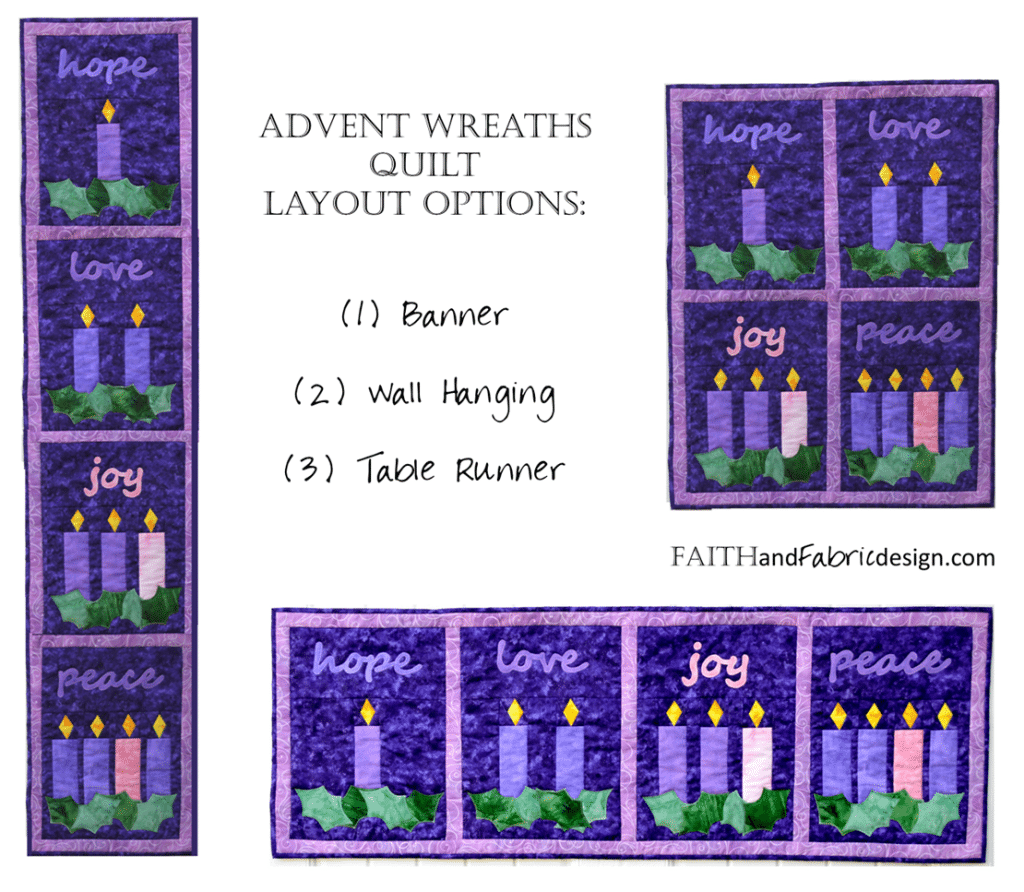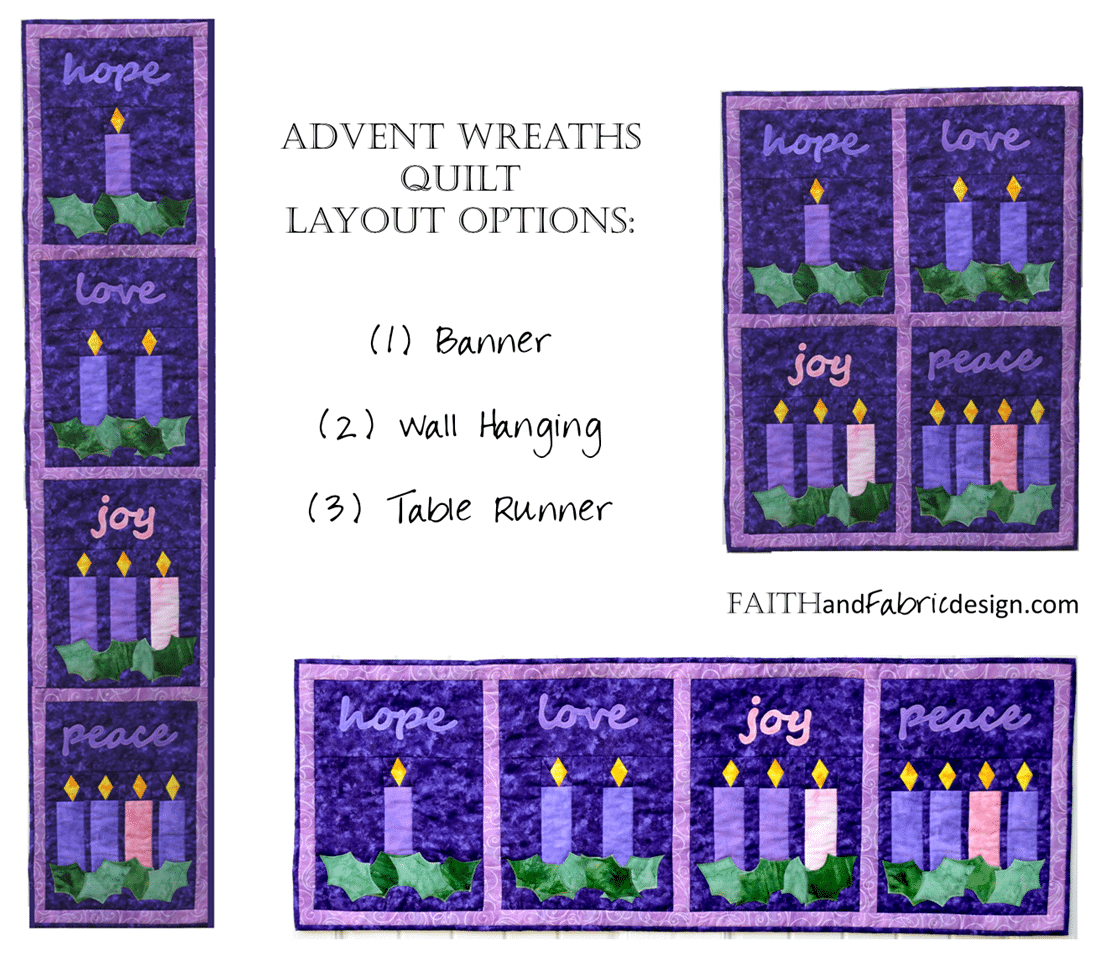 Once you're created your beautiful quilt top, it's time to quilt! Let's take a look together at how to free motion quilt candle flames, or candle light, into the negative space in each of the four panels in this beautiful Advent quilt.
This pattern has also been tested by some amazingly talented quilters – scroll down to see their interpretations of this Advent quilt pattern with varying fabrics in all three styles.



Below are some of the Advent quilts made by our pattern testers, a wonderful group of quilters of all experience levels who help ensure that the pattern you download is as perfect as it can be. Click on those who have a blog address in their photo; it'll take you to their site!
I'd love to share any photos you make of the Advent quilt, so be sure to send me a photo or two of your final project and I'll add it to our photo library below (in alpha order by quilter); there are some great ideas in how you all have put the blocks together, spruced up binding, and added pizzazz to the applique. Happy quilting!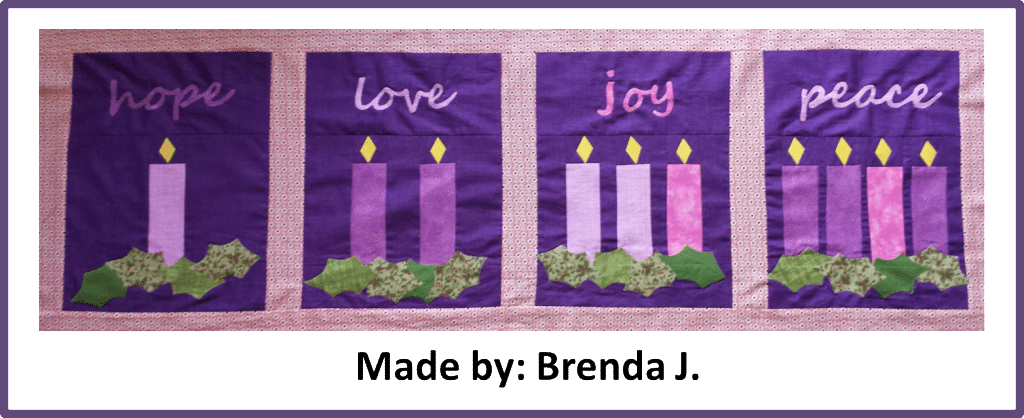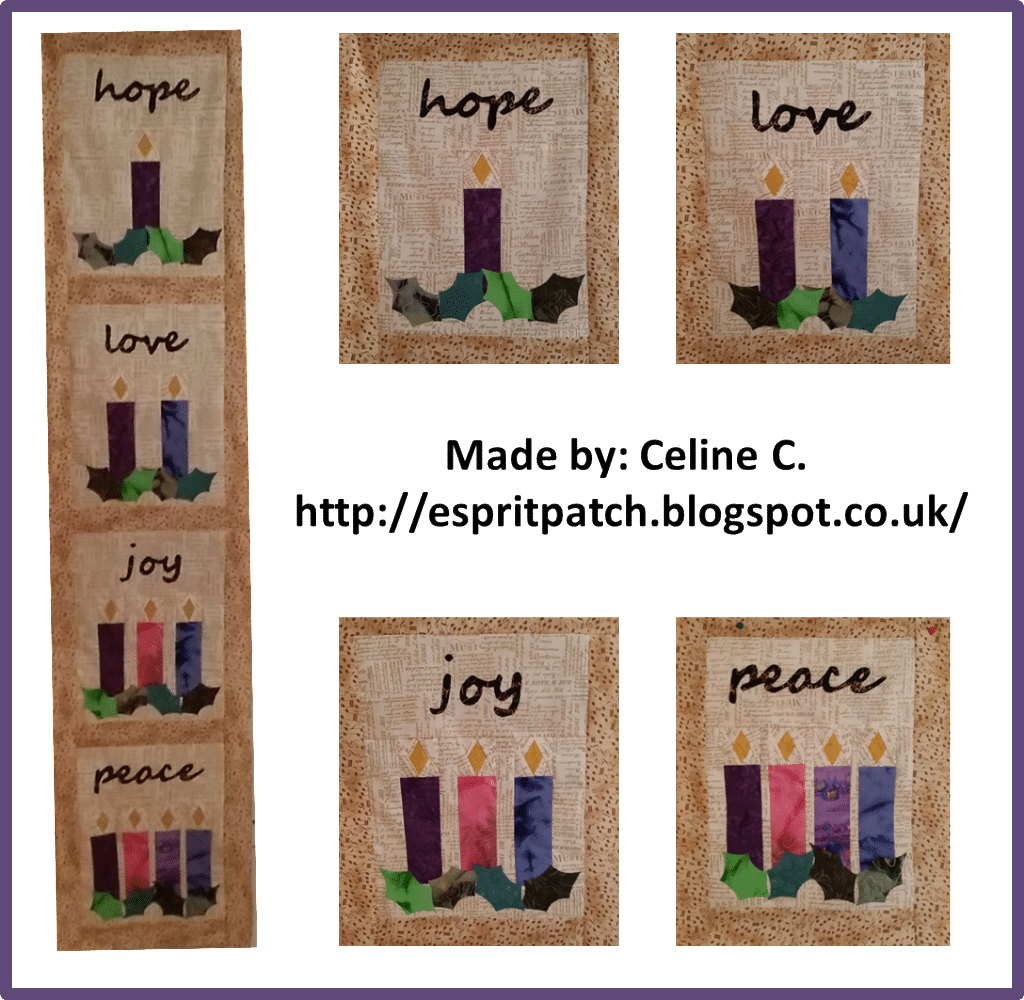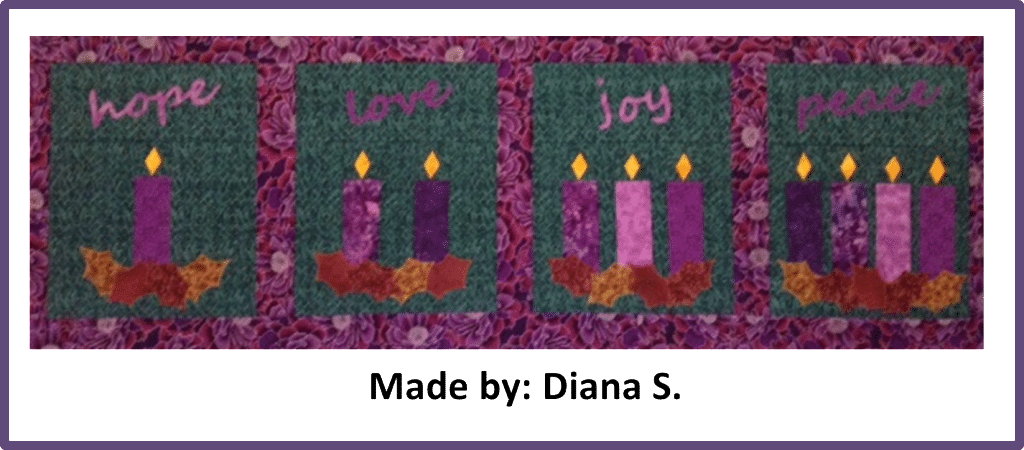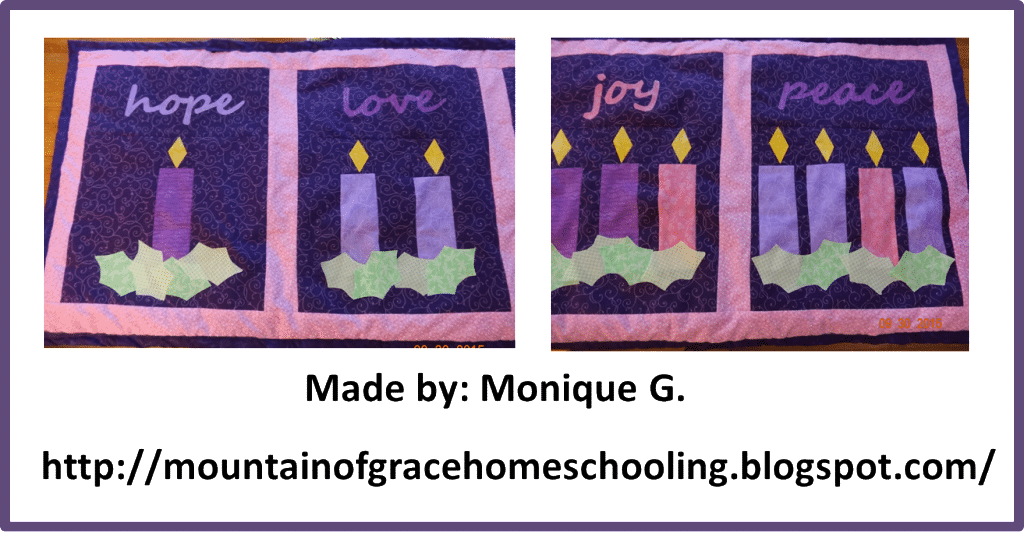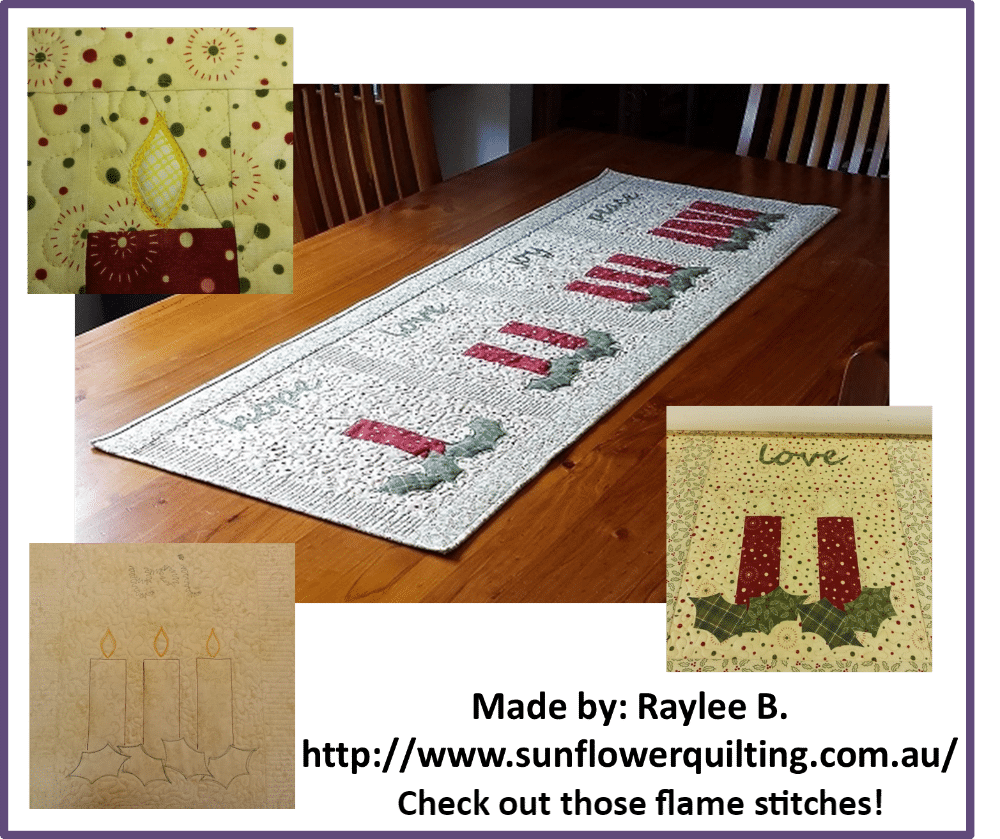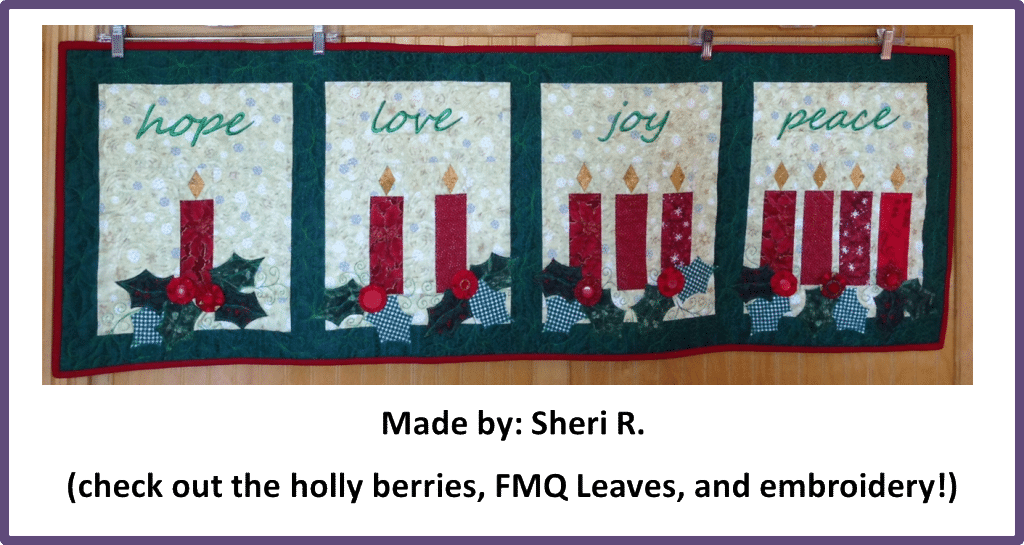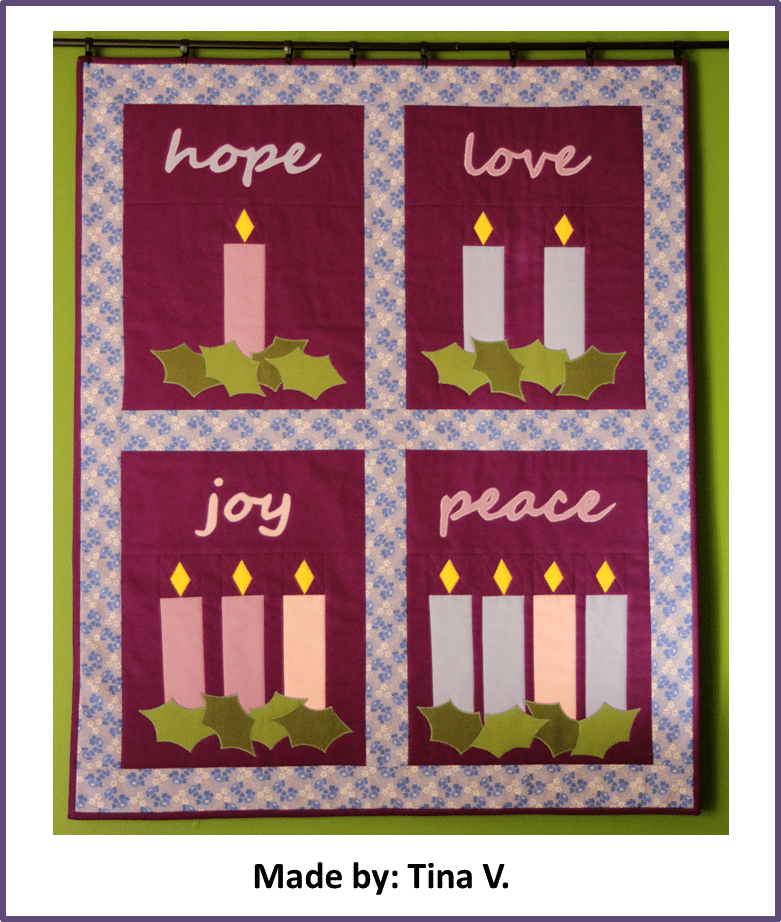 Just for fun…this post links up some of these great Catholic, sewing, and quilting blogs!
(Visited 15,196 times, 11 visits today)