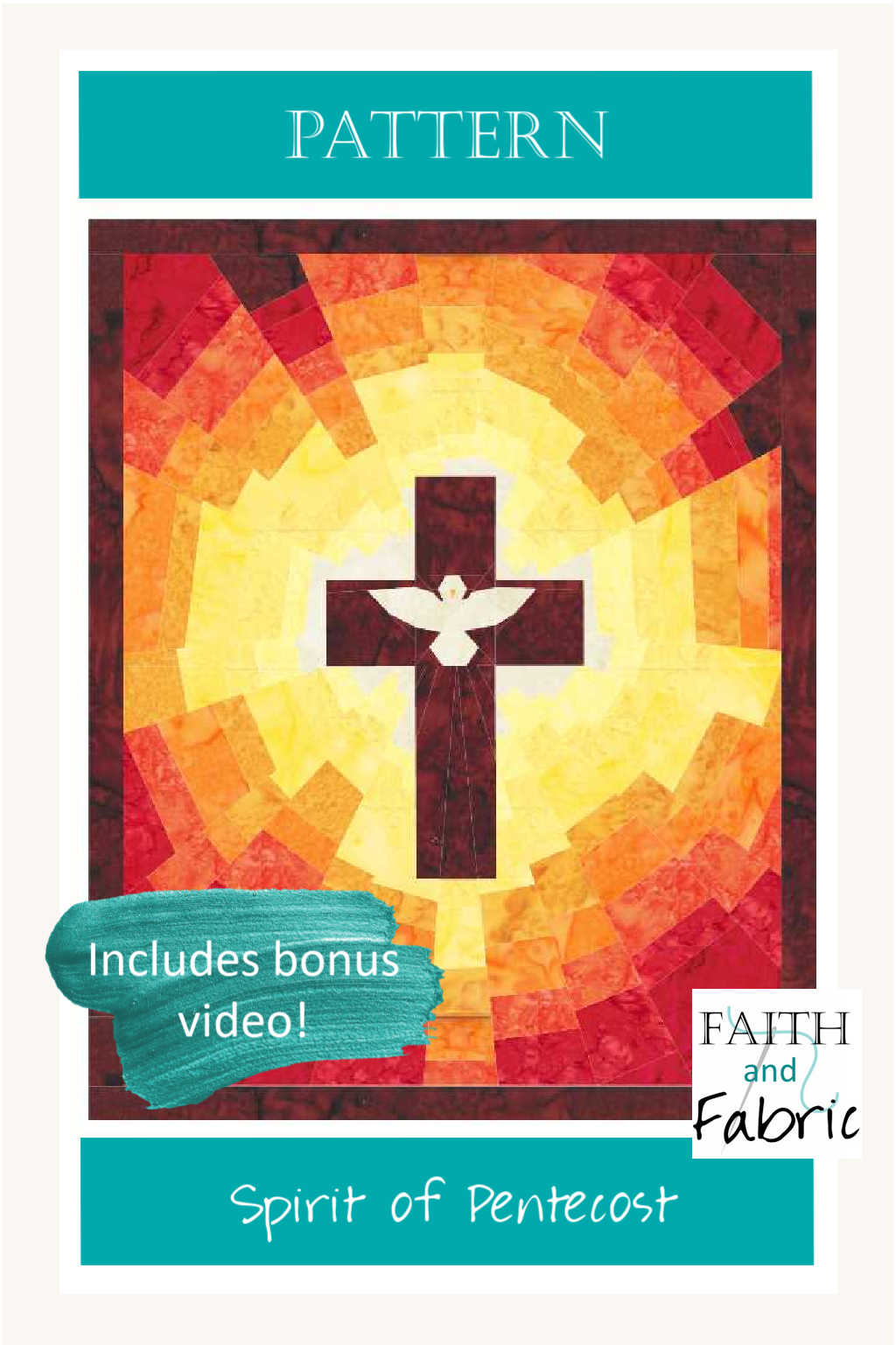 Celebrate the beauty and power behind Pentecost with this stunning Spirit of Pentecost quilt pattern! Last year, my parents traveled to the Vatican, and my mom snapped a photo of *the* most beautiful stained glass!  Designed by Gian Lorenzo Bernini in 1660, it sits at Saint Peter's Basilica in Vatican City.  It took my breath away…and I knew I had to make a quilt.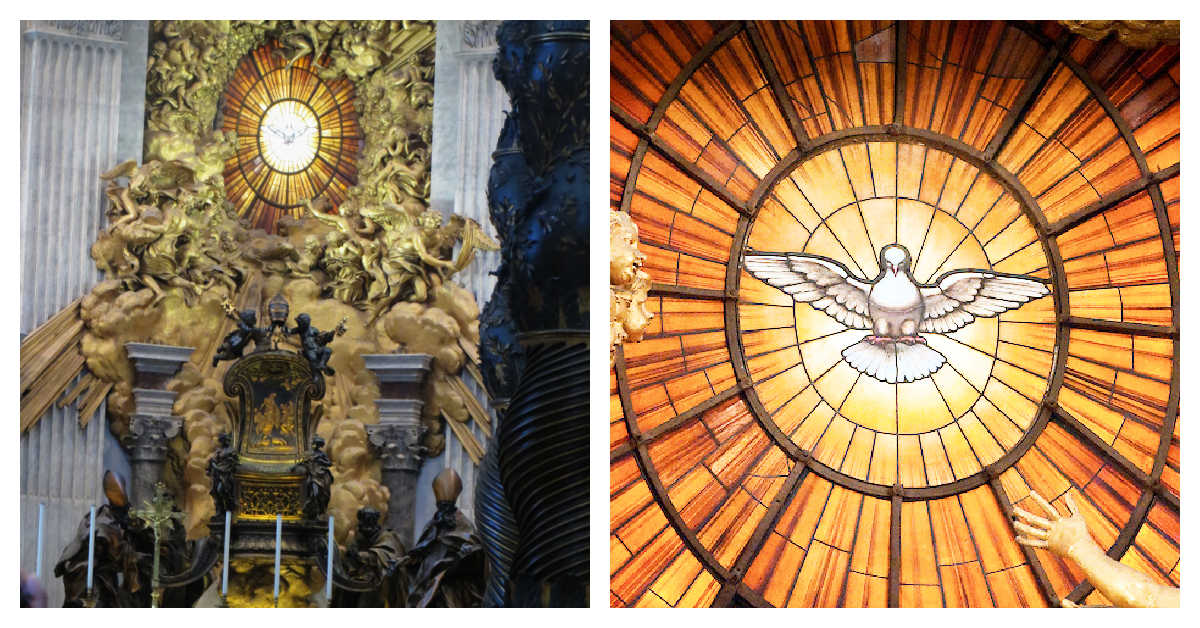 Inspired by this stained glass image, the spirit radiates in brilliant white in front of the dark cross. The colors move from light to dark, as the fabrics grade from white to deep red. The Pentecost quilt pattern comes together very quickly, and the video below shares key tips for making your quilt along with ideas for completely different colorways which change the feel of the design.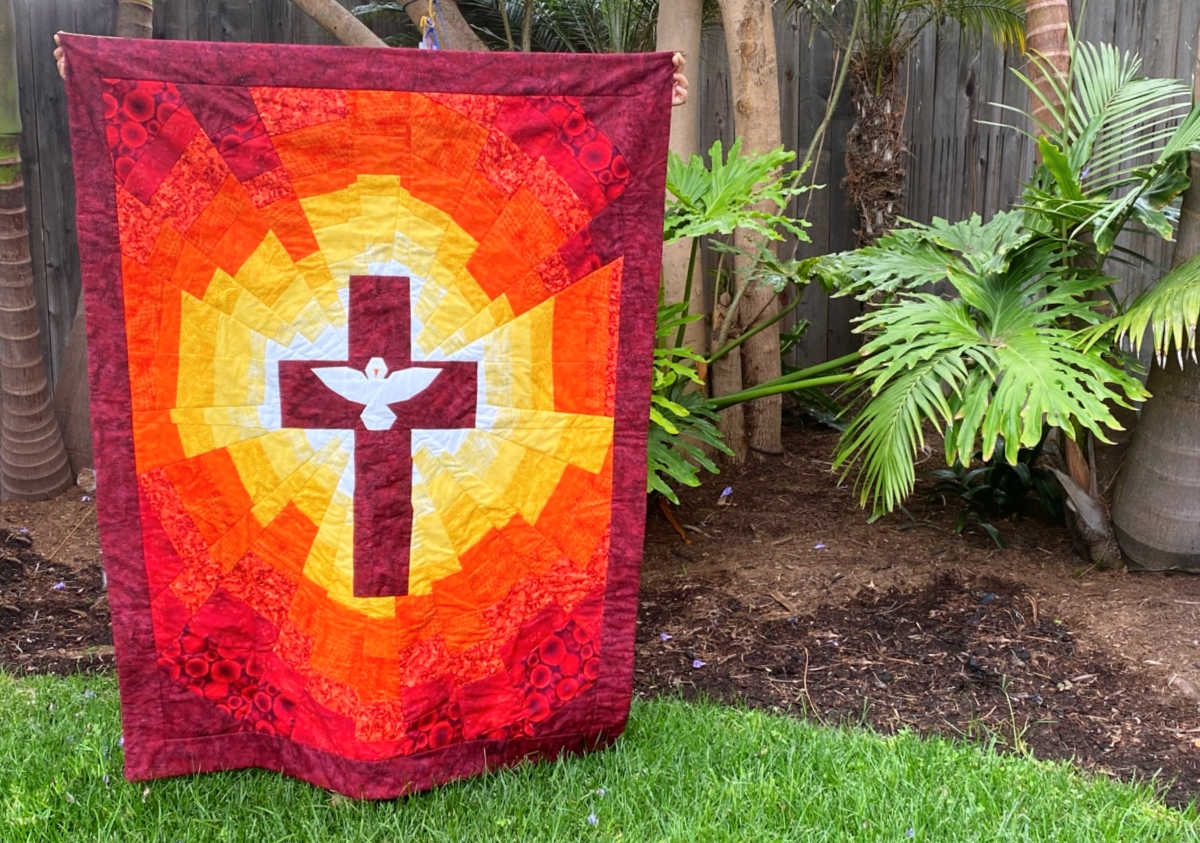 Simple color changes, as shown below, completely change the look and feel!
Add visual interest by using fabrics with prints.
Change the look and feel by making each ray of light out of a single color.
Use solids or fabrics from a single line to create a cohesive look (this image is made with the Watercolor line from Hoffman Fabrics)
For a more bold look, use less fabrics than the pattern calls for and decrease the grades/tones you use.

Ready to make your very own quilt? Great! I've prepared a video to walk you through five key points as you make this quilt, including how to assemble the foundation paper pieces, tips for choosing colors and fabrics, ways to sew the light rays as quickly and accurately as possible, ideas for faced binding, and more! The video also links, within the video, to the Free Motion Friday videos that show you how to quilt this gorgeous Pentecost quilt.
This quilt pattern finishes at 36″ wide by 48″ tall and is foundation paper pieced. Pattern includes foundation paper pieced pattern for quilt top, as well as coloring page for you to test out colors and create your design.

——-——-
Here are some of the gorgeous quilts that y'all have made!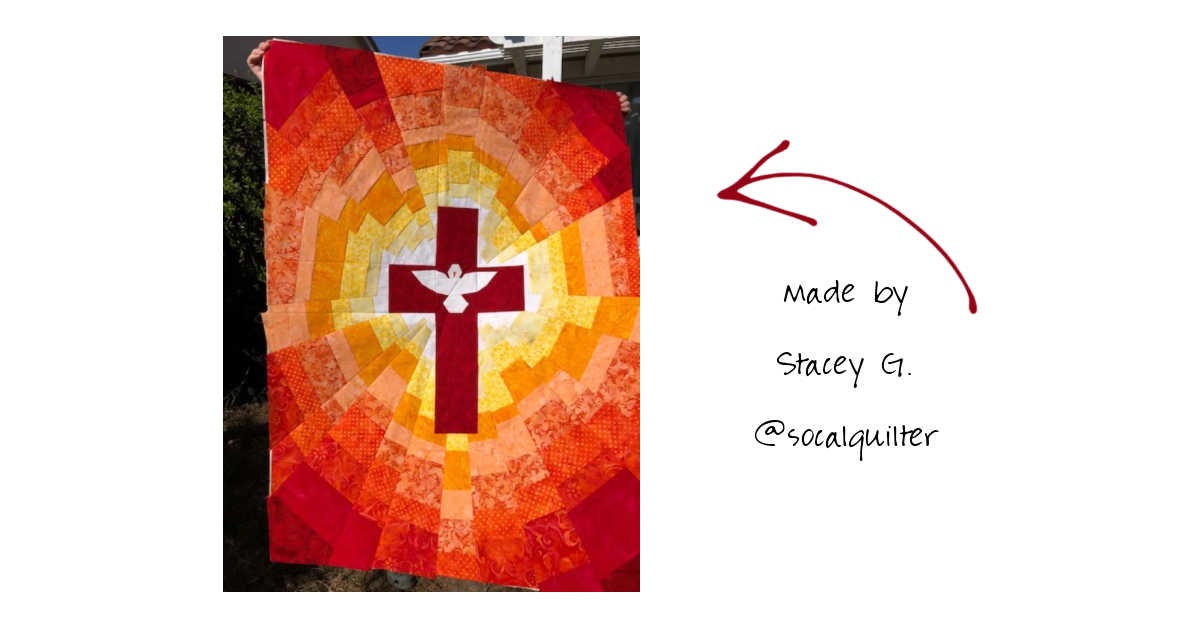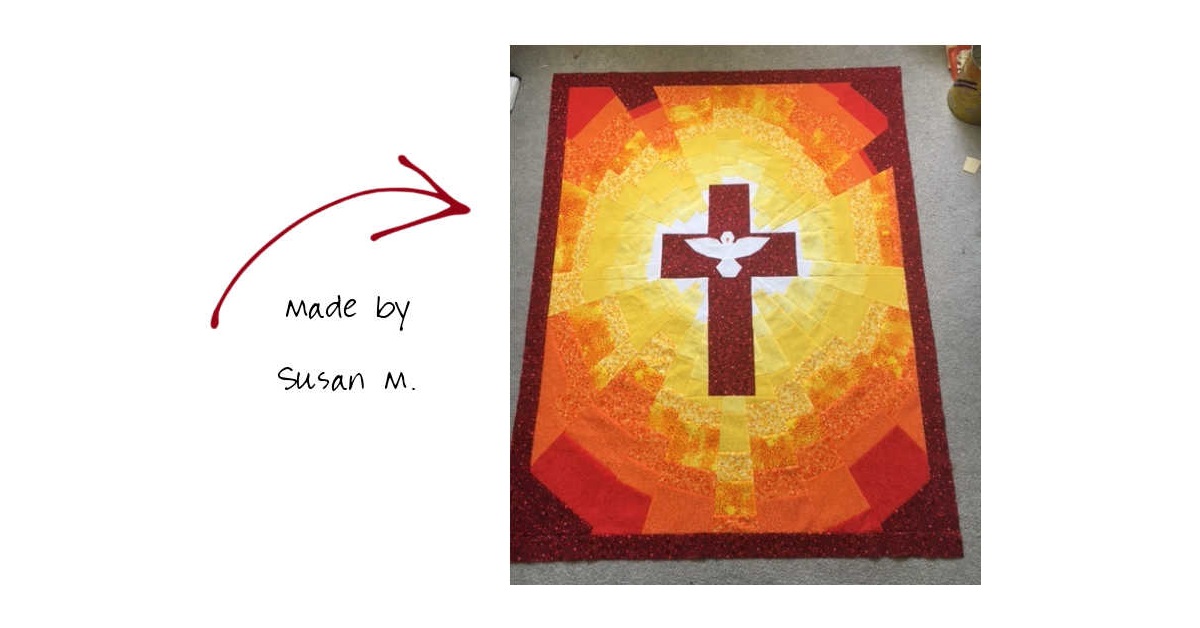 (Visited 1,088 times, 4 visits today)