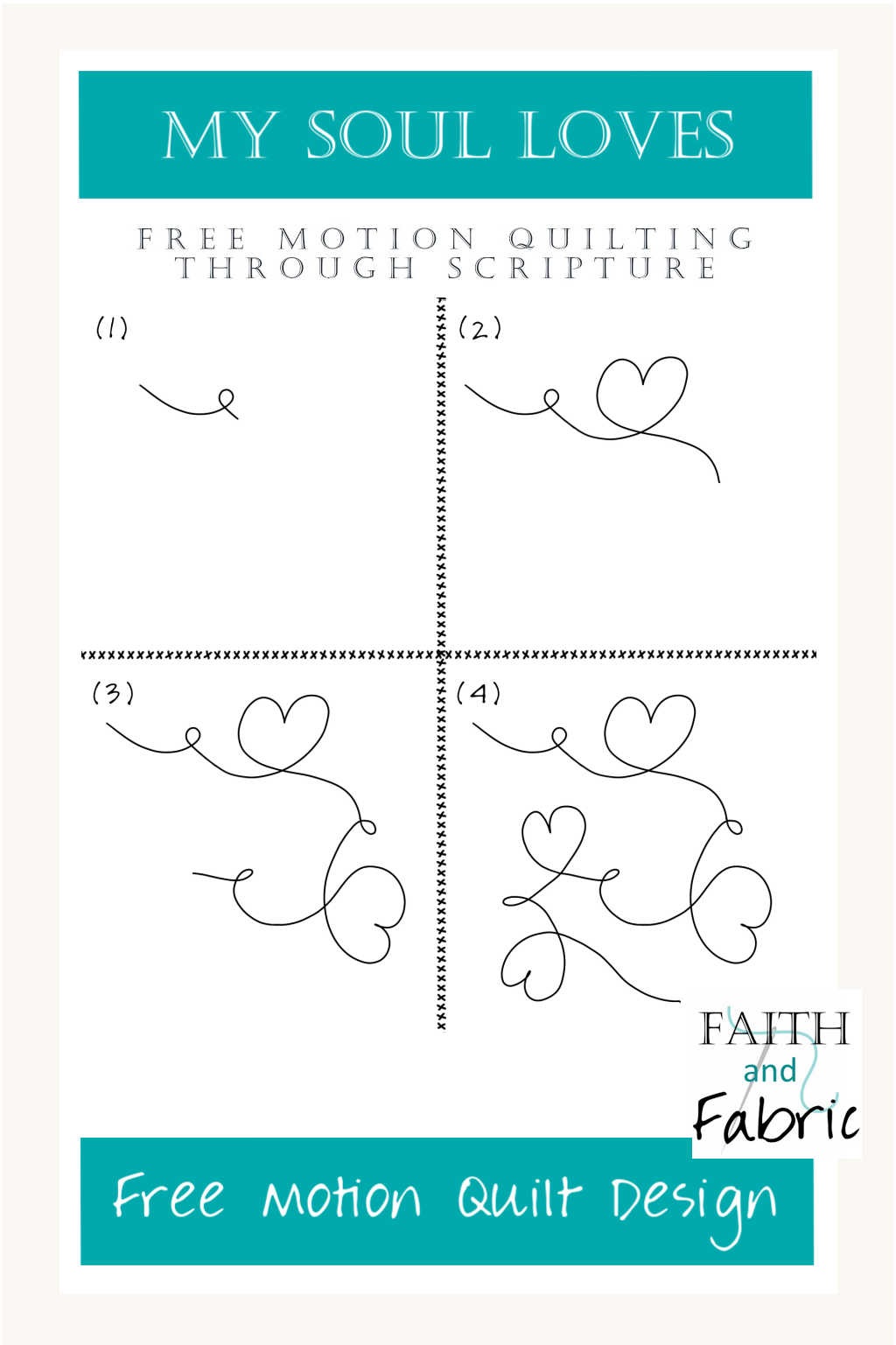 Welcome back to Week 19 of #freemotionfriday! Our video library is growing with these awesome free motion quilting videos, so if you've missed any of them be sure to search for them here. Learning each week with you, as we share our faith journey, is such a pleasure. If you're just beginning your journey, here's a post to help launch your free motion practice this year.
This week we'll be making a free motion quilt design called "meandering hearts".  It's inspired by Song of Solomon 3:4, which says "I have found him whom my soul loves". Our heart longs for the Lord, and our soul finds peace, love, and rest in him.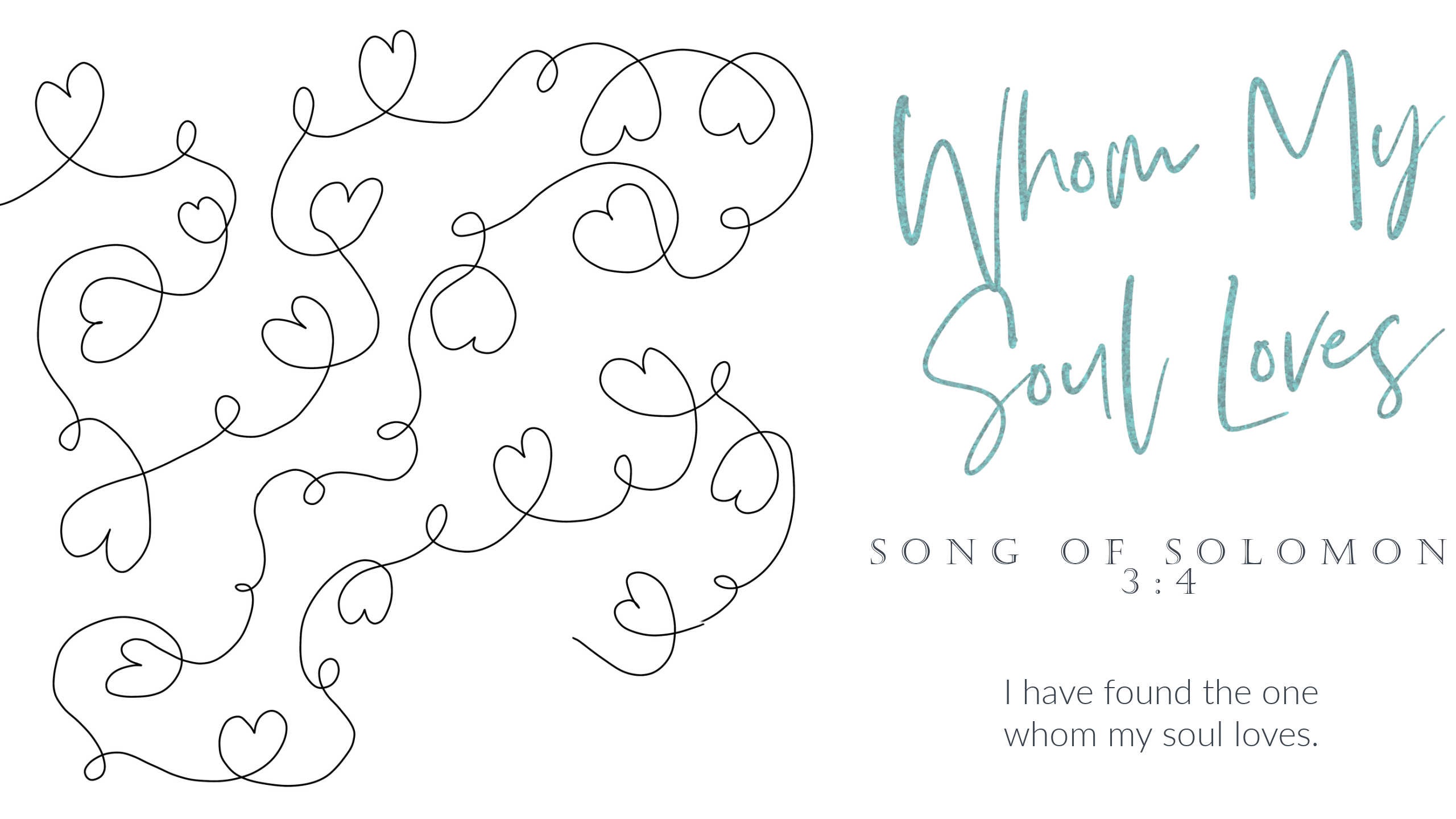 In the video, we'll take a look at this surprisingly challenging design! Last week, when we made basic chain hearts, we made row after row of hearts moving in one direction. Today, we'll be not only adding a secondary shape (loops), but moving in all directions! It sounds so easy, and then you start…and realize it really isn't as easy as it looks. You all know how much I love the Line Designer, so we'll be breaking it out again today to get some of that muscle memory down before moving to the sewing machine.
So let's get started in sewing heart chains, our free motion quilting design for the week. Here are three tips to help you as you create this design: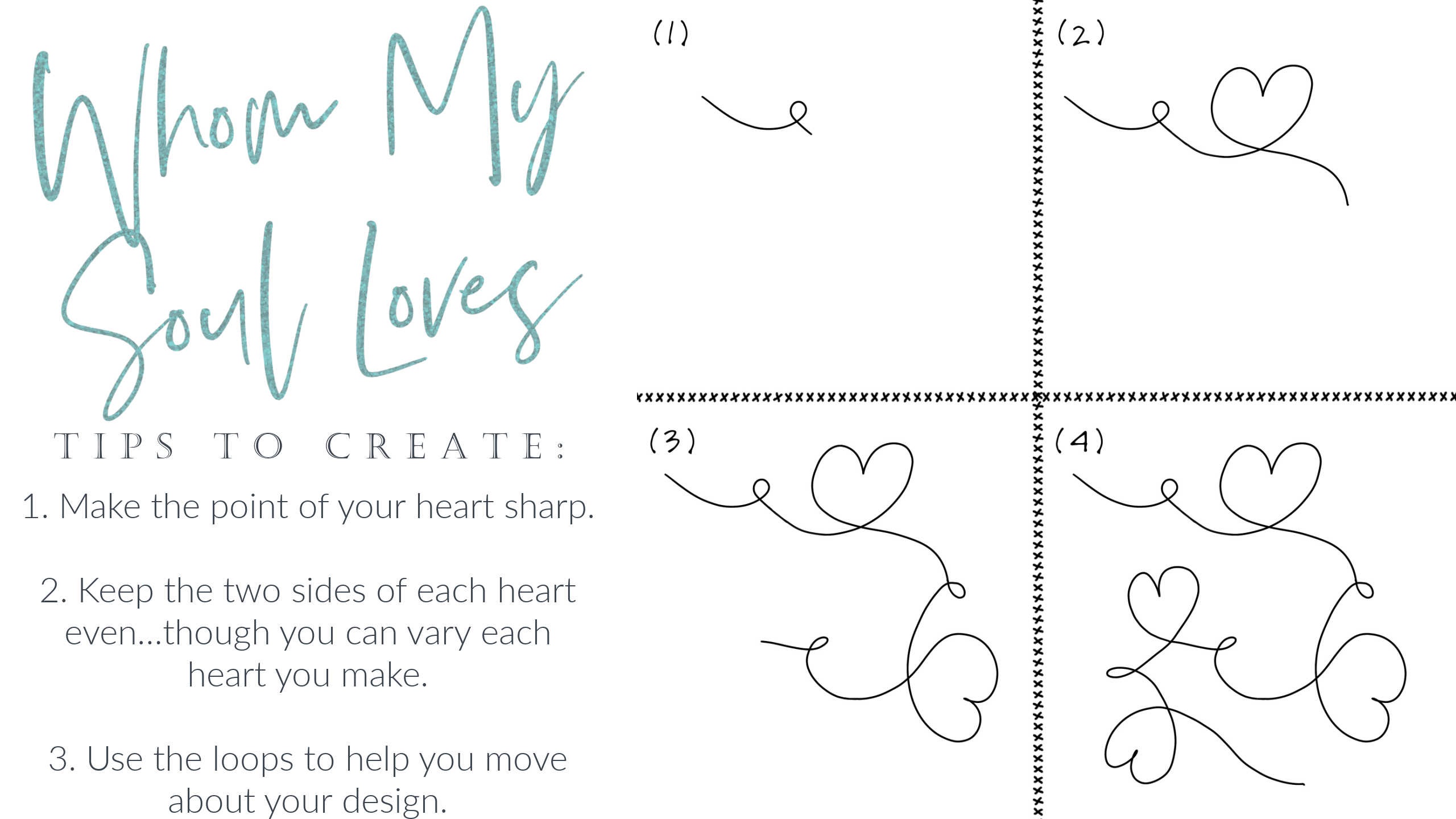 As you'll see in the video above, one of the most important tips is to determine if all your hearts will be the same and shape *as well as* making sure that all your hearts aren't moving in the same direction. In the photo above, you'll see the hearts all face in different directions. The loops are also significantly smaller than the hearts to define them as a different shape.
…and that's it! Watch the short video above that breaks down the free motion quilting process even more. I look forward to hearing how your sewing goes; leave a comment letting me know how you did, and be sure to share your work on IG using the tag #freemotionfriday so I can see your beautiful work!
(Visited 777 times, 9 visits today)