Are you ready for a bit of Christmas in July? I sure am! This year, we'll be making the Interactive Advent Wreath. This is a *wonderful* project to take on, as it's perfect for beginner sewists, comes together easily, and makes a great gift.
What's so much fun about this quilt-along journey is that it's the perfect project for sewists of all experience levels. Whether you're looking to grow your skills or are an experienced quilter, you'll find this comes together quickly and easily. We'll be practicing our curved edge sewing, learning to clip curves to make the fabric lay as flat as possible, learn to sew with velcro, and learn how to add hanging tabs to our quilt. So many opportunities to grow with a simple project! Honestly, I want you to be as comfortable as possible during this quilt-along, so I'll have a step-by-step video to accompany each week of the journey. That way, you'll have every single step needed to complete this project regardless of your skill level! In the mean time, you can pop over to our growing video tutorial library and get some great ideas for how you want to free motion quilt your project (I'm dreaming of swirls and radiating light).
The journey begins on July 1st, and continues each Thursday of July. By the fifth week, we'll all be sharing our beautiful Advent quilts!
July 1: Making your candles
July 8: Adding velcro + borders
July 15: Adding batting, backing, + hanging tabs
July 22: Quilting your quilt
July 29: Share your finished quilt using hashtag #adventwreathqal

What makes this so much more than just a quilt-along is that we'll be diving into scripture along the way. Each week, we'll take a look at a verse in scripture that ties into what we're working on that week. This gives us an opportunity not only to grow in sewing skill, but to grow in faith, too – together. To make it as together as possible, there will be multiple ways you can share your work:
– on Instagram using the hashtag #faithandfabric
– within our Faith and Fabric Facebook group
– on weekly link-up parties here on the blog
By making your Interactive Advent Wreath Quilt now, you'll have it completed well in advance of the busy holiday season that seems to sneak up on us every year. Want to get a jump on gifts? Pick up a second one and make it as a gift! Use coupon code ADVENTWREATH at checkout to save 20% off orders of two or more panels.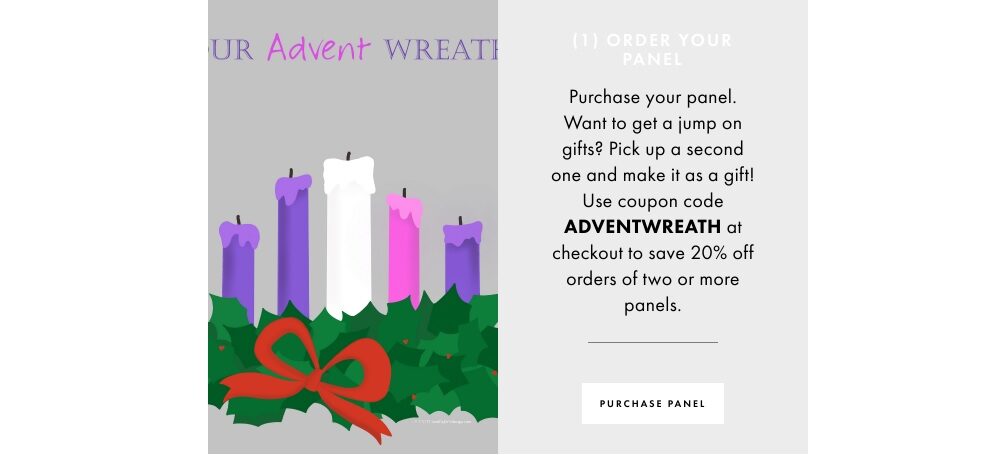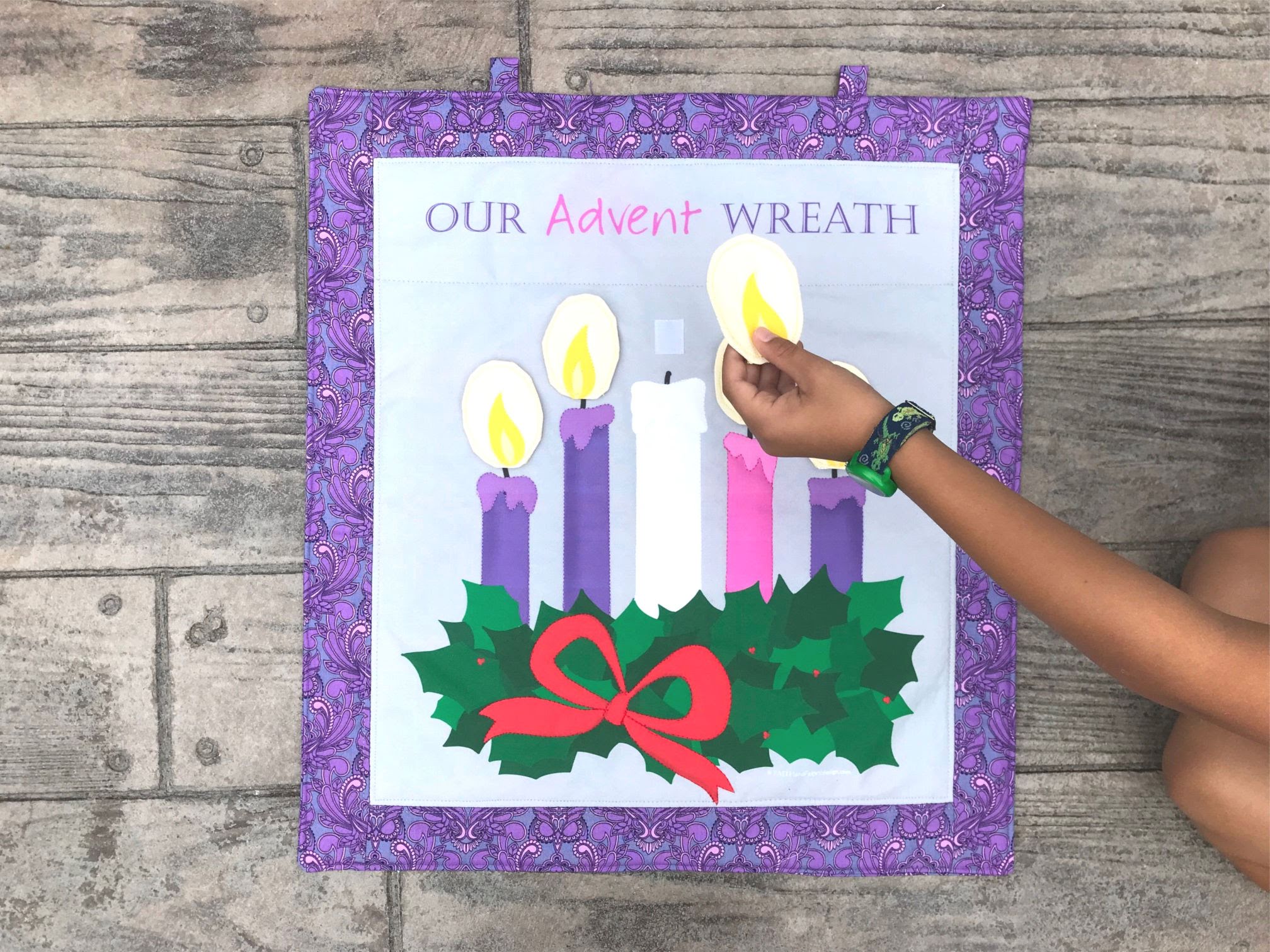 (Visited 1,113 times, 2 visits today)