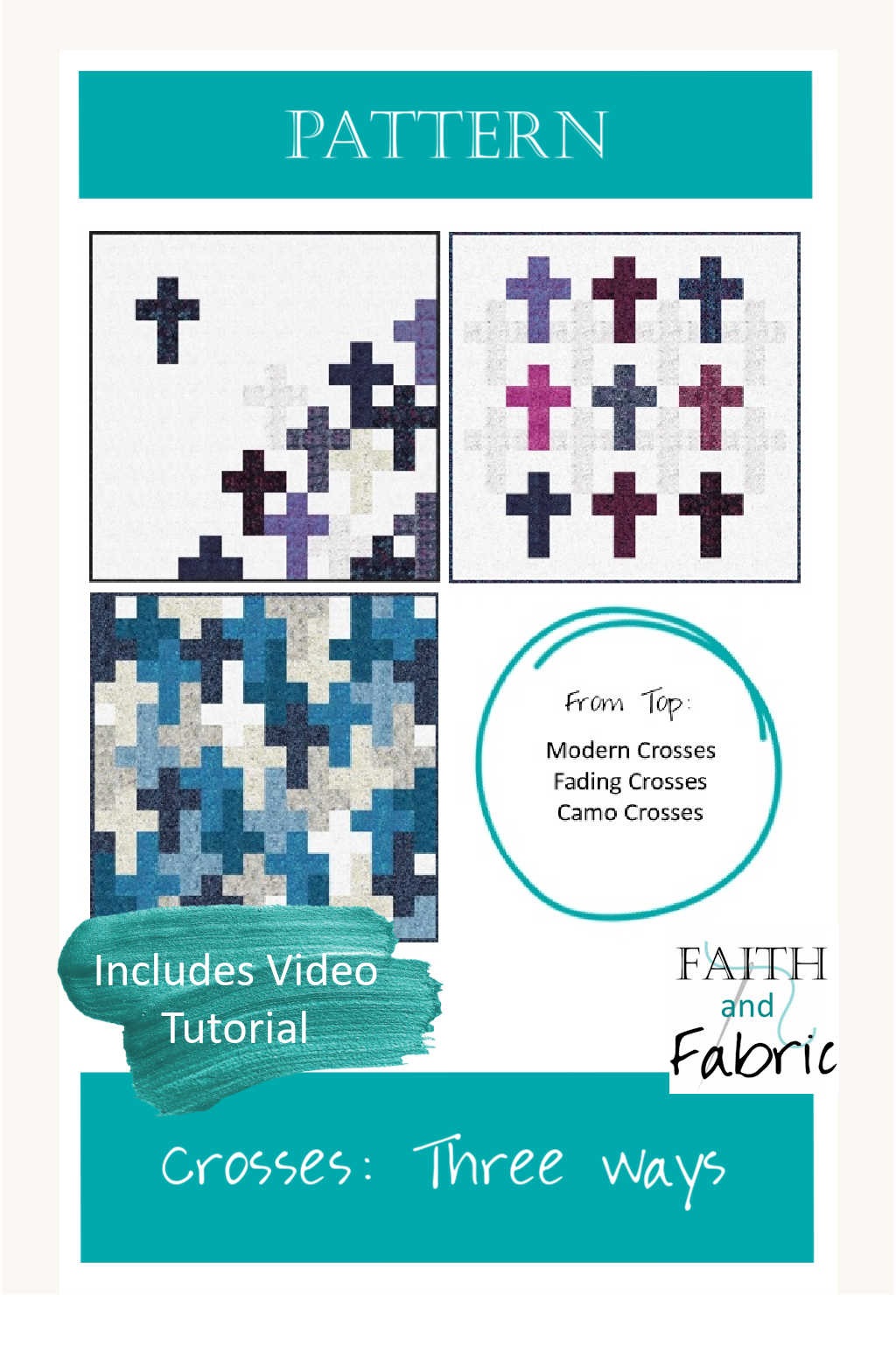 I am so excited to share a new quilt pattern with you – three new quilt patterns, in fact, all rolled into one beautiful package! Welcome to the "Christian Crosses: 3 Ways" pattern. This quilt pattern was designed to create three beautiful wall-hanging sized quilts, each finishing at 24″x24″. The quilts were specifically created to work either together if you turn them into a larger statement piece by combining them *or* to work as beautiful stand-alone quilts…and dare I say oversized pillow covers (squeee with joy!).
Each of these quilts uses the gorgeous fabric "Woodcut Blossoms" by Island Batik. Let's take a look at each of the three Christian cross designs in detail…and check out the video above (coming soon!) for even more info on the pattern:

The first quilt is called "Modern Crosses", and was one of the favorites of the pattern test team. This cross quilt pattern was designed around the modern quilt element of extensive white / background space. A bold cross stands out against the background in the upper left, while complimentarily-colored crosses fill the lower right. By alternating the colors of the crosses in the bottom right, and leaving a wide negative space in the middle, the single cross stands out like a beacon – and leaves so much open space for us to quilt in!
The second quilt is called "Fading Crosses"…can you tell why? In this cross quilt pattern, nine crosses stand prominent in the foreground while eight crosses fade into the background. I love how your eye *almost* misses the background crosses, as it's the bolder, brighter ones in the foreground that catch your attention.
The third quilt is called "Camo Crosses". Fun story: I had originally called this "Puzzle Crosses", but my husband said it reminded him of camo (we live in a military town) and how cool it would be to make this for some of the people we know who bravely serve. I loved this idea, and the puzzle was changed to camo. This is a super fun pattern to make, as there's so much play in here: you can make it like true camo using just shades of one single color, you can make it seasonal with your color choices (red/green for Christmas, pink/purple for Lent/Advent, green for Ordinary Time, pastels for Easter), or any other way you like!
Speaking of making this pattern, I'm happy to share that the pattern includes two sets of cutting instructions for each of the three patterns. The first set includes cutting tables and charts for the fabrics if you want to cut everything before you start, and the second set includes instructions to cut as you go if you prefer to work one step at a time. I'm so happy to be able to include these options for you!
If cutting isn't your jam, you need to look no further than your Accuquilt Cutter. I've included a link to the Accuquilt strip cutter that will trim these pieces up in a cinch within the pattern. It makes the cutting so much easier, especially on the Camo Crosses quilt.

Pictures speak a thousand words, so here are some of the amazing photos of the cross quilts that the pattern test team created: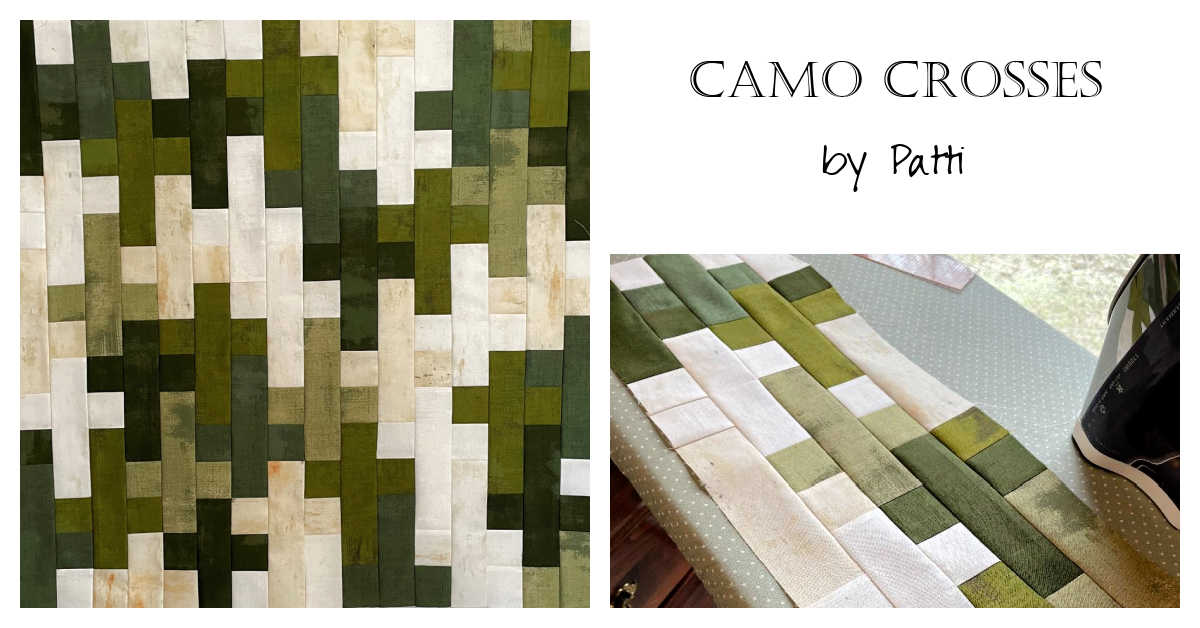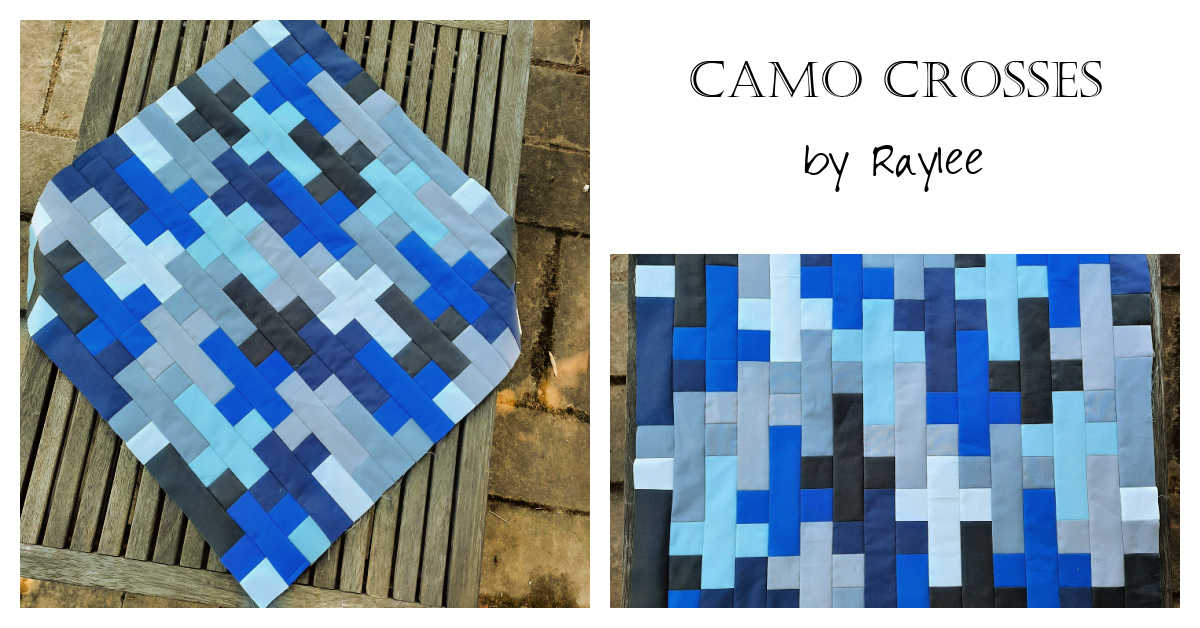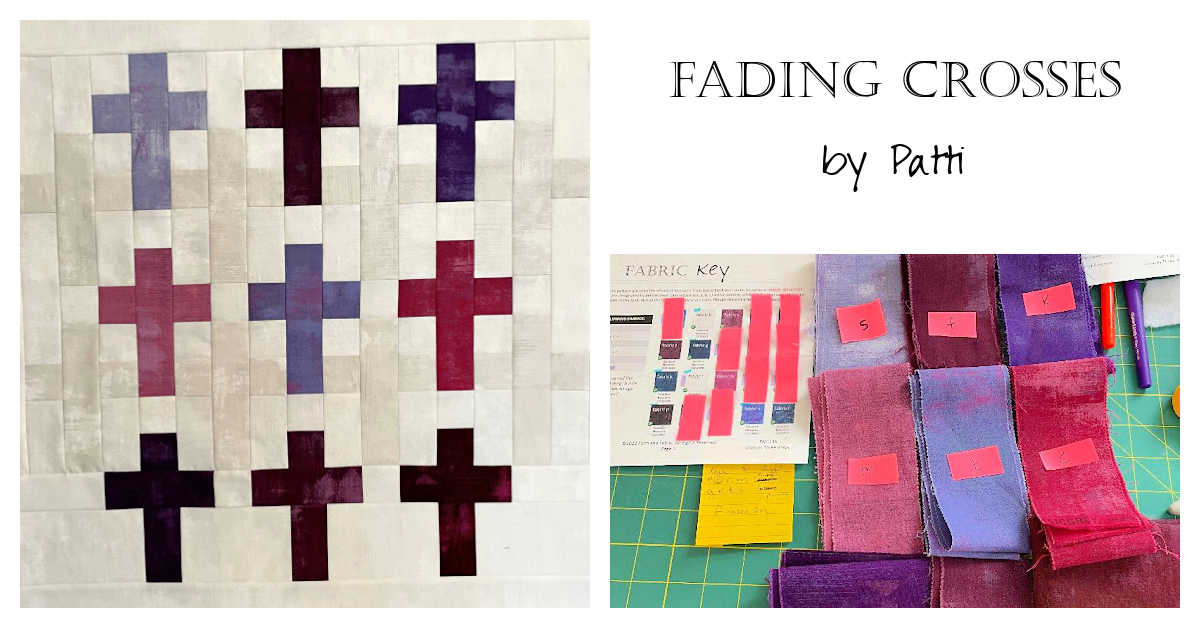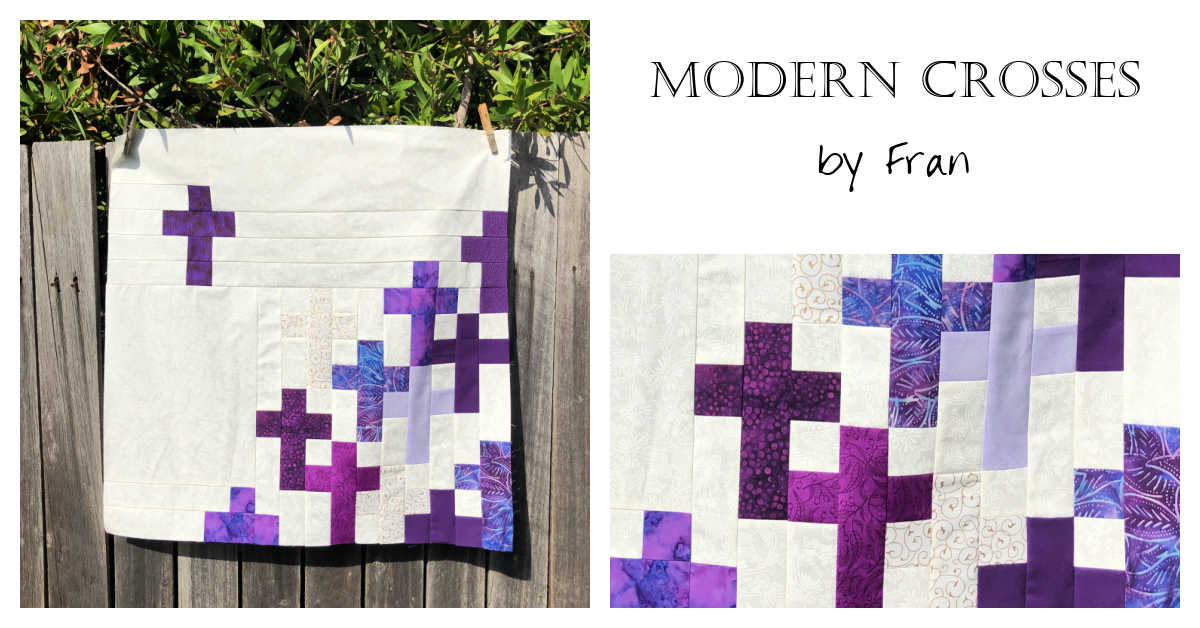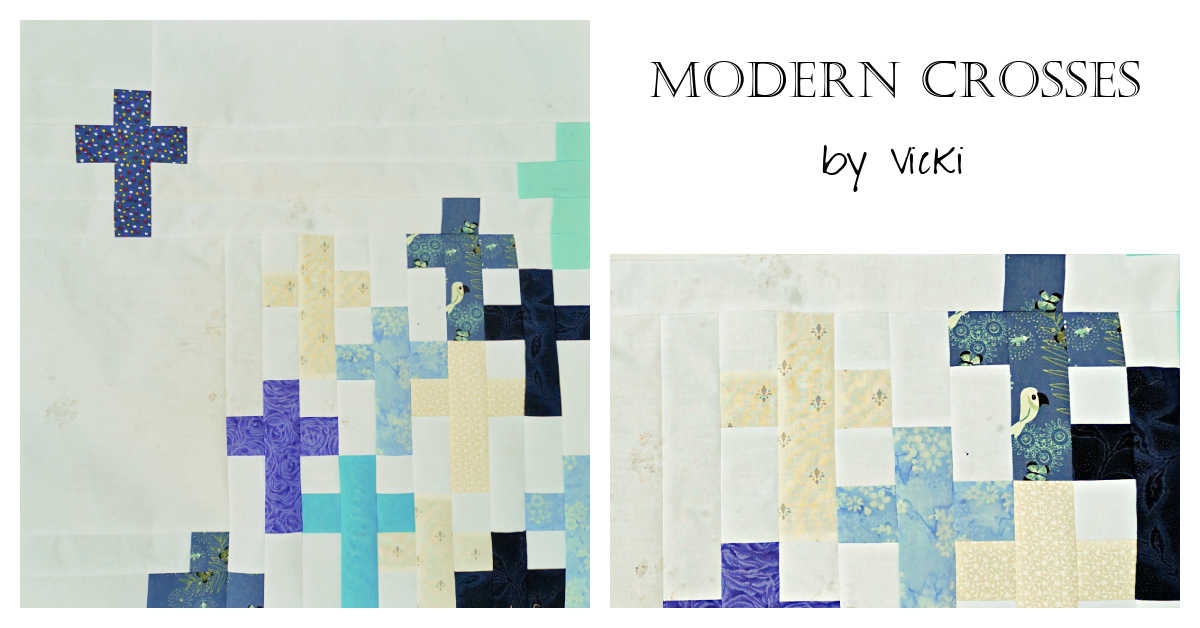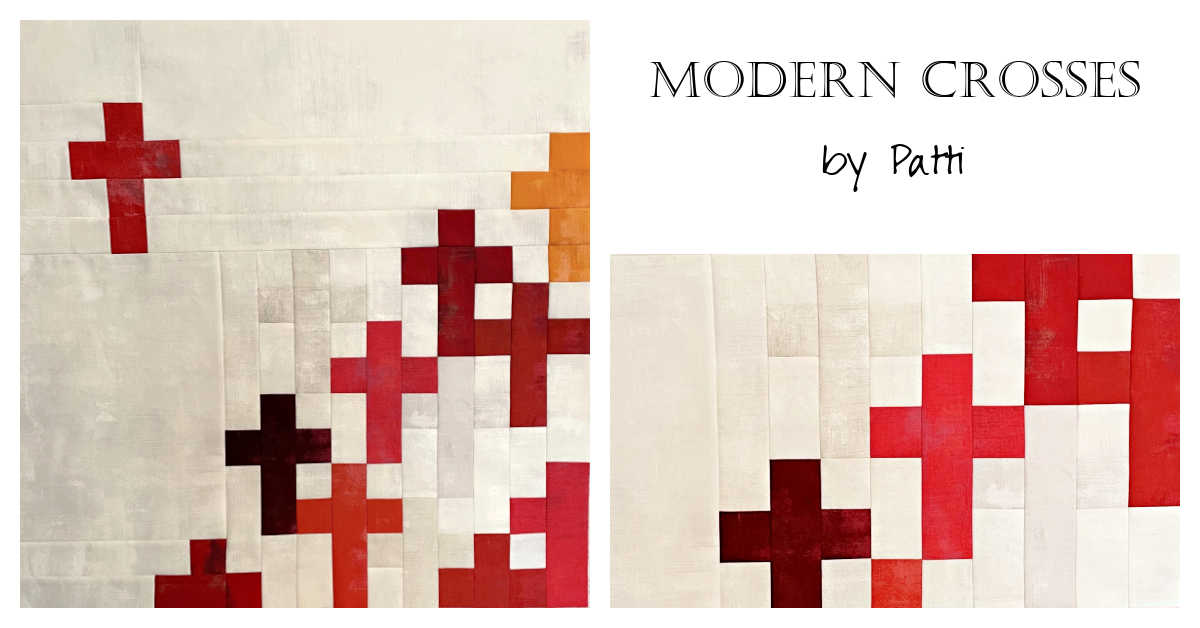 (Visited 2,187 times, 33 visits today)