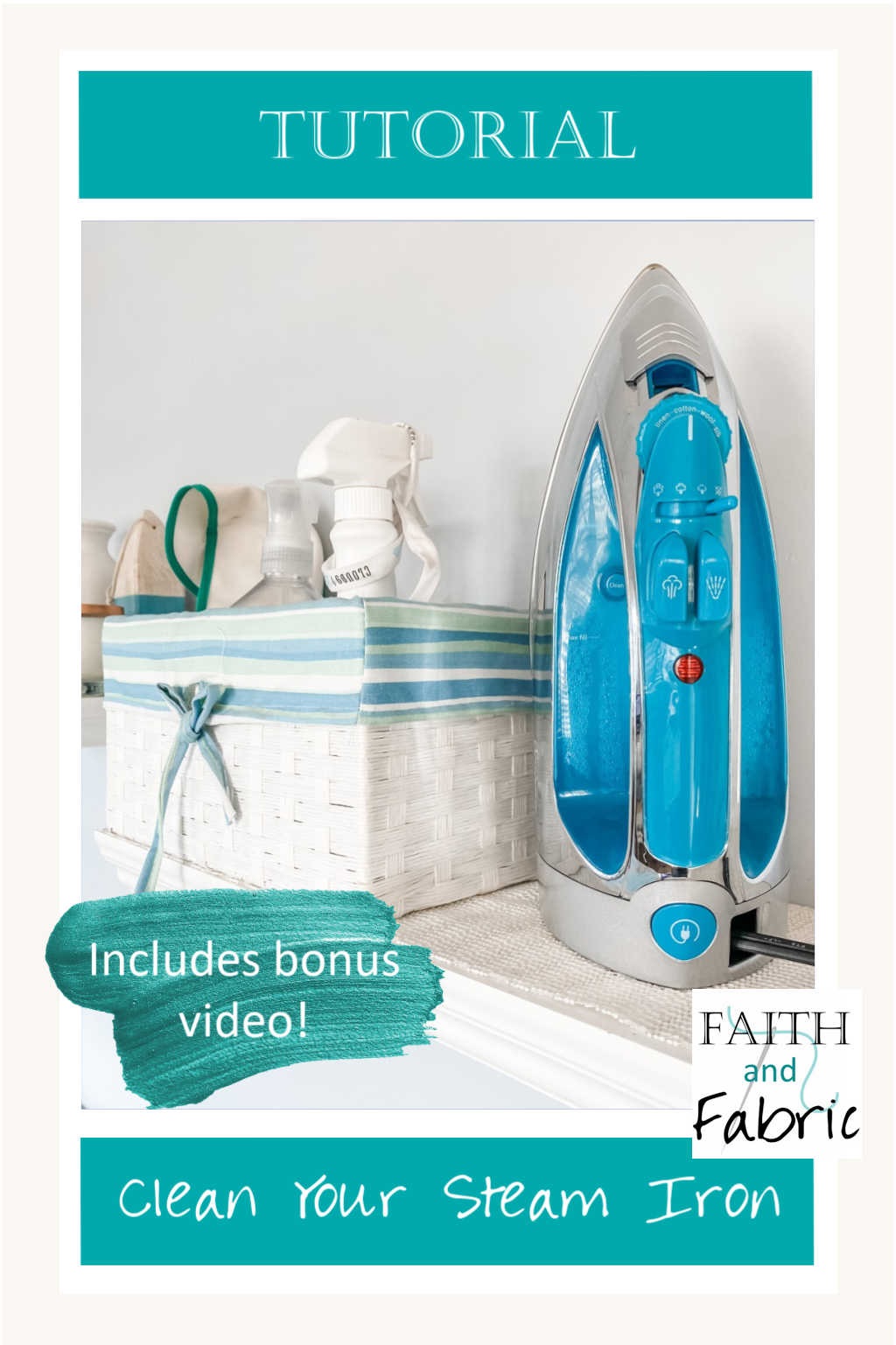 It's time we start some spring cleaning, and on the top of my list is to clean my iron! (So are these other must-clean items in my studio.) I don't know about you, but my iron plate is in need of a cleaning; there is so much build-up from spray and applique, and it's just. so. sticky. Now, there are photos below but I *highly* recommend viewing the video as that will walk you through, step by step, how to clean each bit of your iron in greater detail than what is shown below:
…and if you're not the video type, no problem! Let's start at the top; before we begin cleaning our iron, we need some basic supplies:
– q-tips
– vinegar
– Tylenol
– small cleaning towel
– paper towels
– cleaning spray
– Magic Eraser
Ready to clean? Let's do it!


STEP 1: CLEAN IRONPLATE
saturate your small cleaning towel with vinegar:

place the towel on your iron plate and let it sit there for 30min:

Using a Q-Tip dipped in your diluted (half vinegar/half water) mix, add – using a Q-Tip – to the steam vent holes.

To remove stubborn stains from your iron plate, use your Magic Eraser:

STEP 2: CLEAN YOUR IRON WATER RESERVE
Pour your 50% water / 50% vinegar mix into the water reserve in your iron

Set your valve to the highest steam setting, then press the steam/spray button to flush the valves/ports:

Drain vinegar from your iron once complete, and rinse with water (otherwise it will stink like vinegar the next time you use it!)
STEP 3: CLEAN THE SURFACE OF YOUR IRON (non-plate)
Let your iron cool:

Using a surface cleaner, spray your paper towel and wipe down the surface of your iron:

STEP 4: ENJOY YOUR NEWLY CLEANED IRON!
(Visited 1,819 times, 28 visits today)