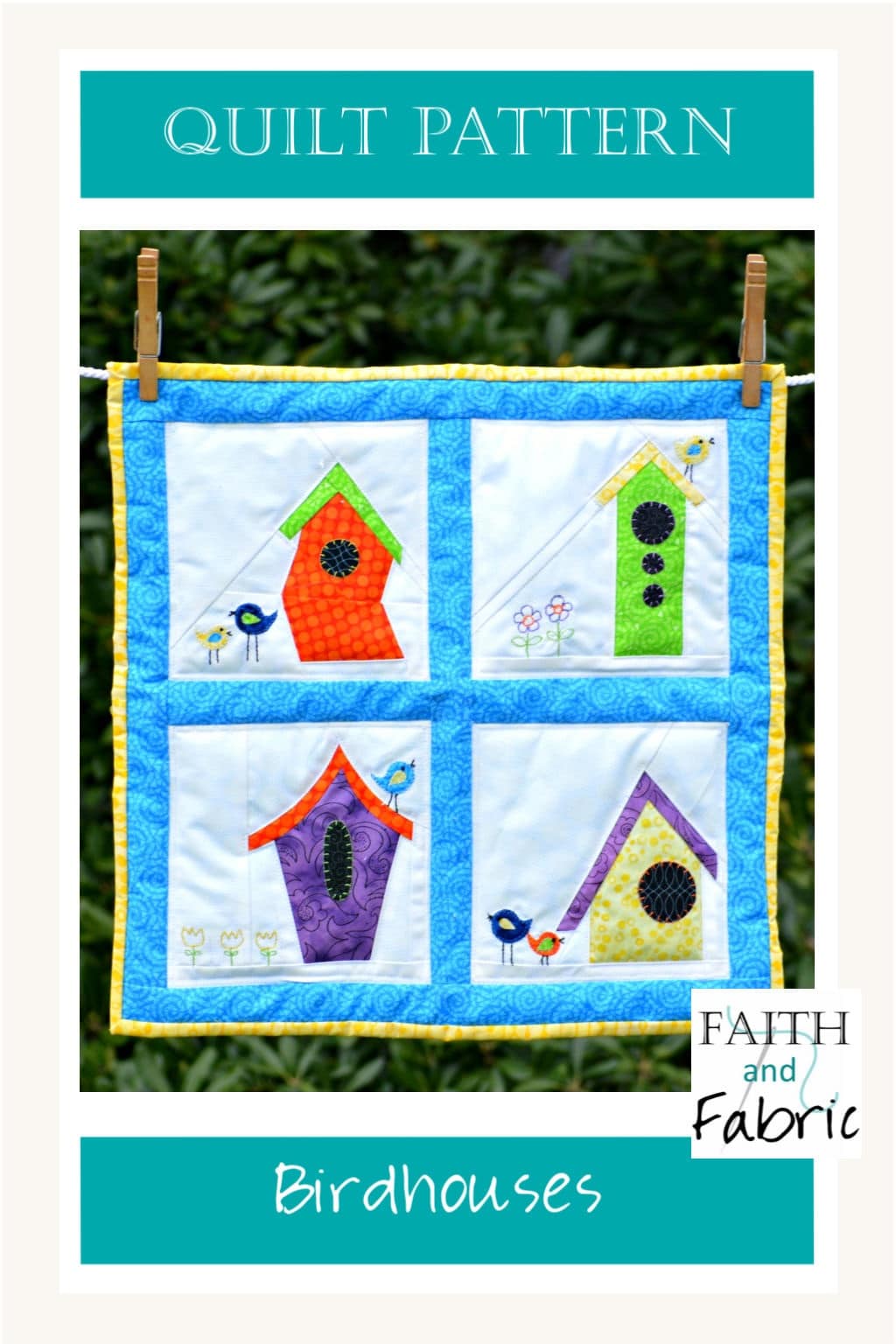 Once in a while, inspiration for a new pattern comes from a most unlikely source! A few months ago, my online friend Sara (@thekeenbean) shared these adorable birdhouse paintings that she made. I loved them, and immediately thought about how cute they would be as a birdhouse quilt!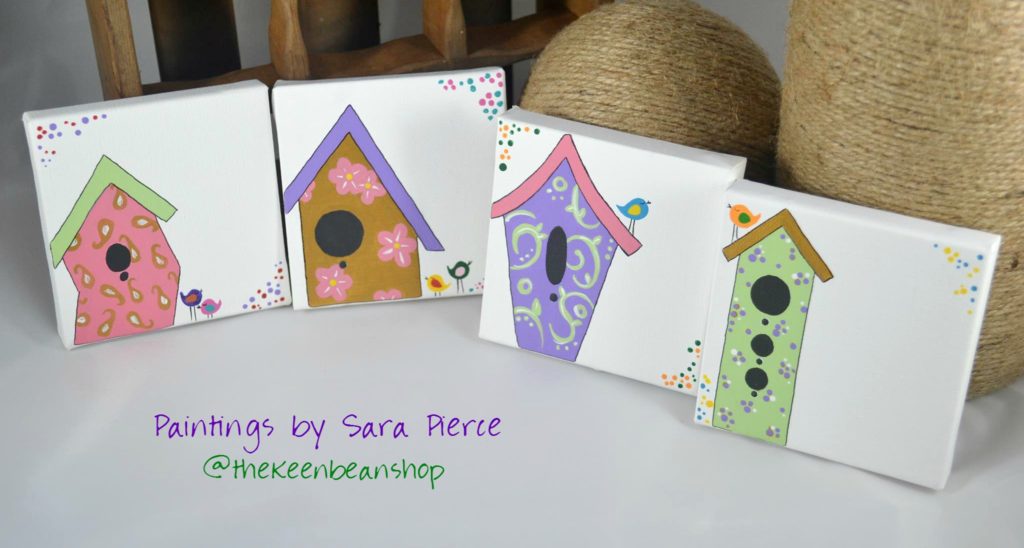 It was a wonderful opportunity to spend time in EQ7; this birdhouse quilt pattern is made of four 6″ blocks, each paper pieced. Once pieced, each block was assembled into a four-box with sashing, and then appliqued with adorable little birds and thread doodled with springtime flowers! This birdhouse quilt is a great project for quilters wanting to work on multiple skills in a single quilt; in making this mini quilt, you'll be paper piecing, strip piecing, applique-ing, and thread doodling. Did you see the adorable quilting that Sheri did in her quilt? Beautiful!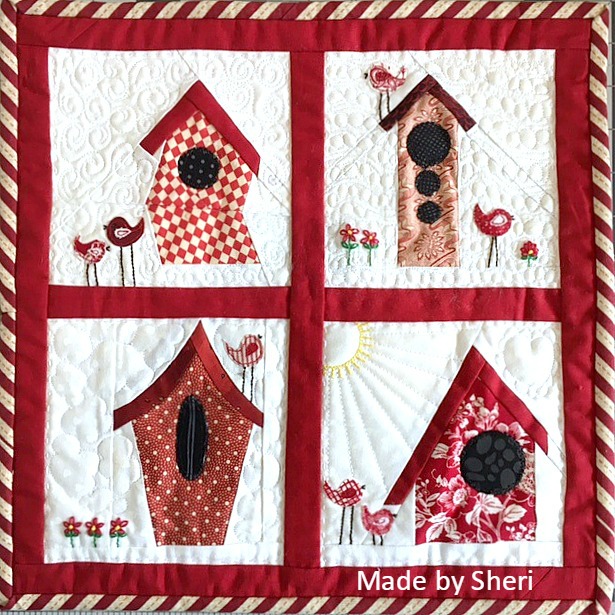 Another one of my favorite versions is this lovely one made by Raylee of Sunflower Stitcheries and Quilting. She pulled playful fabrics into the birdhouses, and then used black thread to draw the birds and flowers. I love how they look like little pen and ink drawings!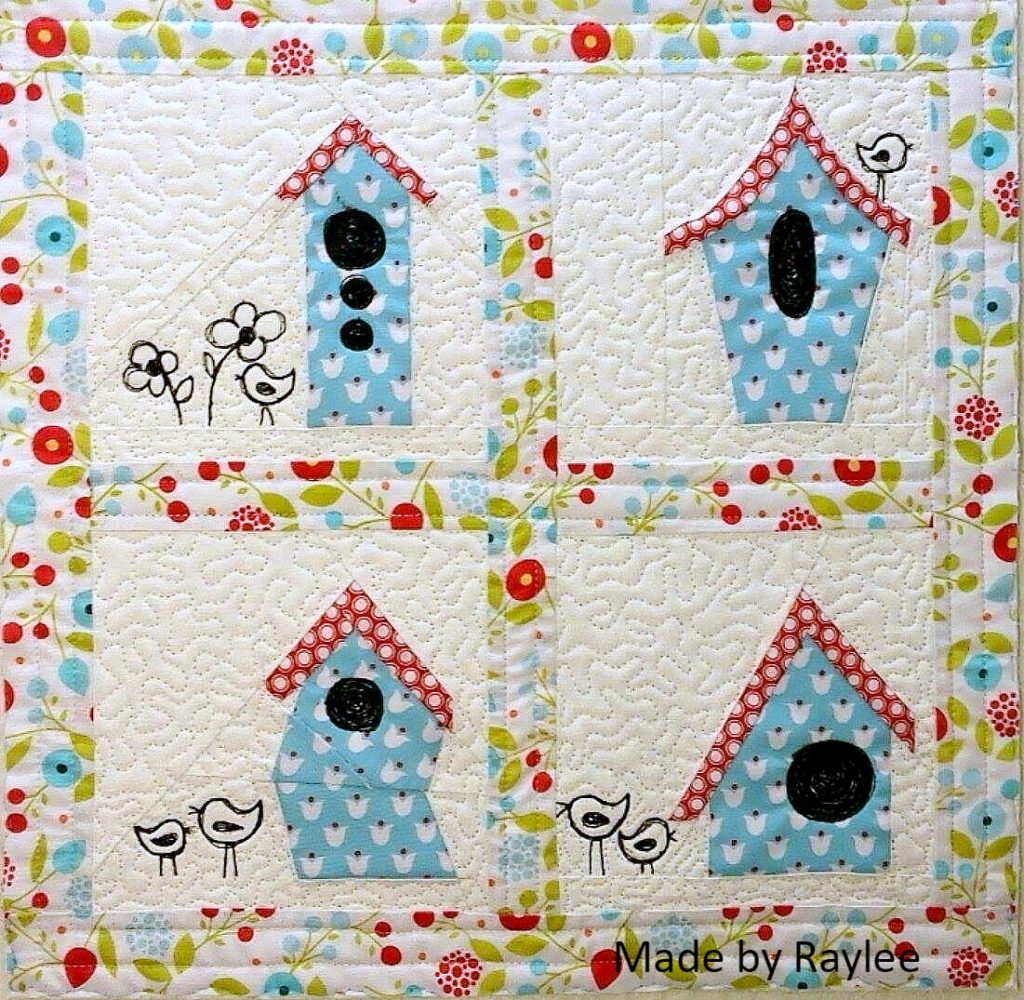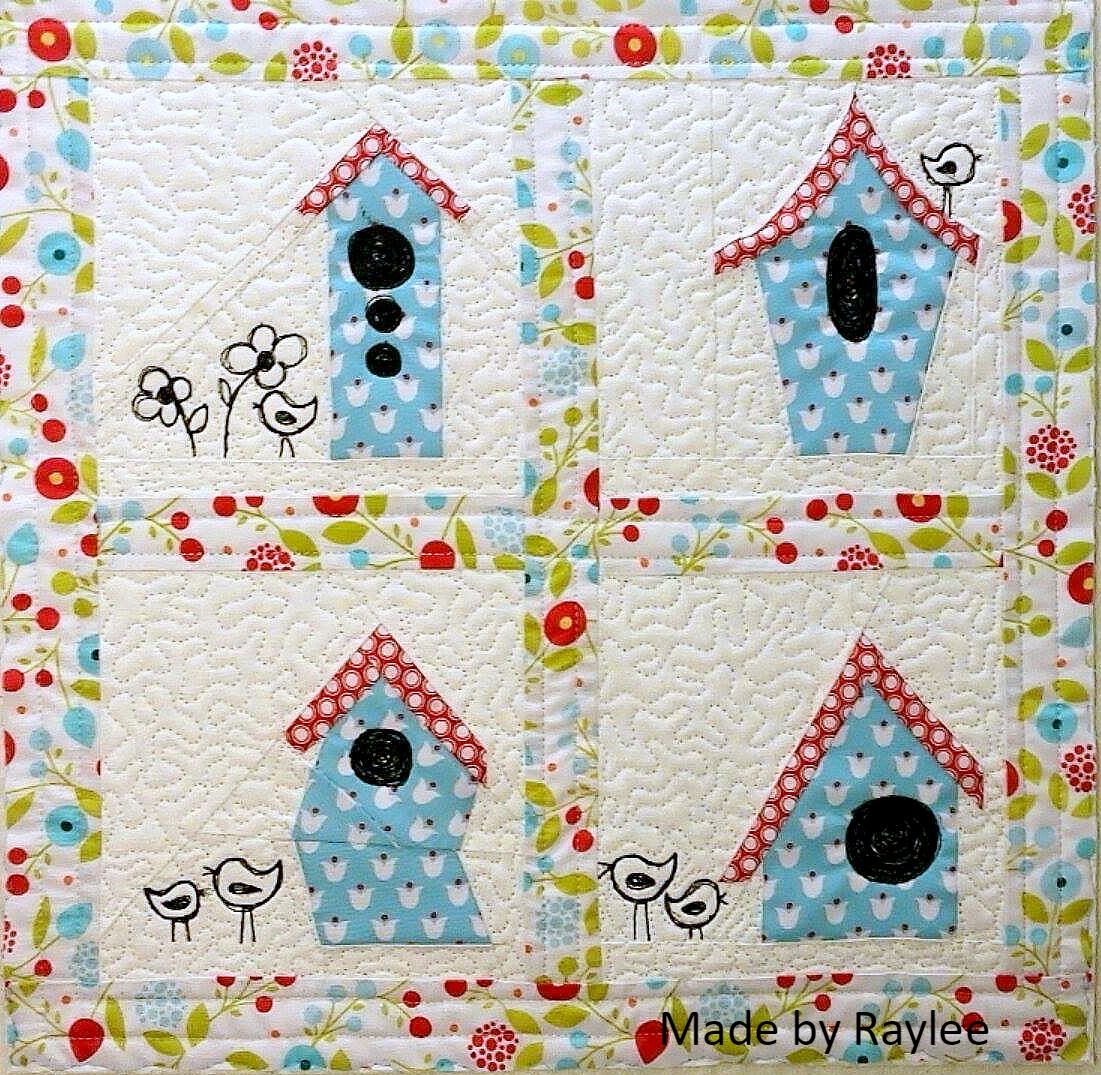 I love the versatility of this pattern! I'm working on a version right now for Christmas using Christmas fabrics for the bird houses and birds, and dooling little Christmas trees and presents in the white space. I'm also looking forward to making one for Halloween – how cute would those little birds be with witch hats and pumpkins?!?
A bit more about this cute mini quilt:
Size: 15″ x 15″ (each block measures 6″ x 6″)
Level: Intermediate (assumes basic paper piecing and applique skills)
Tip: Need help with piecing curves? This tutorial and this tutorial will get you there!
Bonus: It's a great use of teeny tiny scraps (save the larger ones for the sand crab quilt!)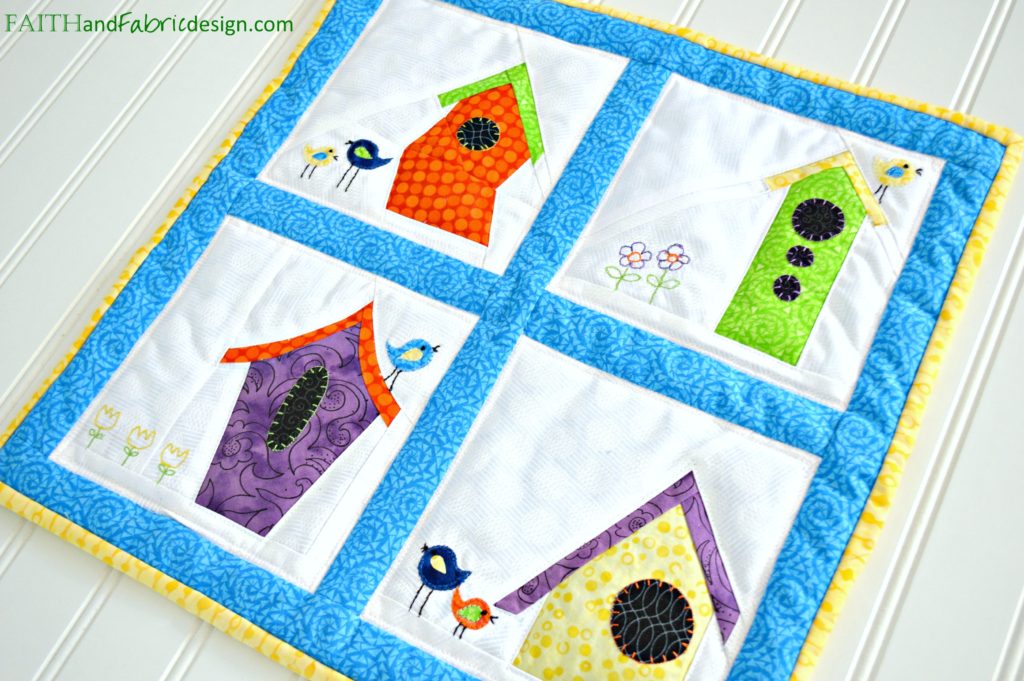 (Visited 2,204 times, 7 visits today)