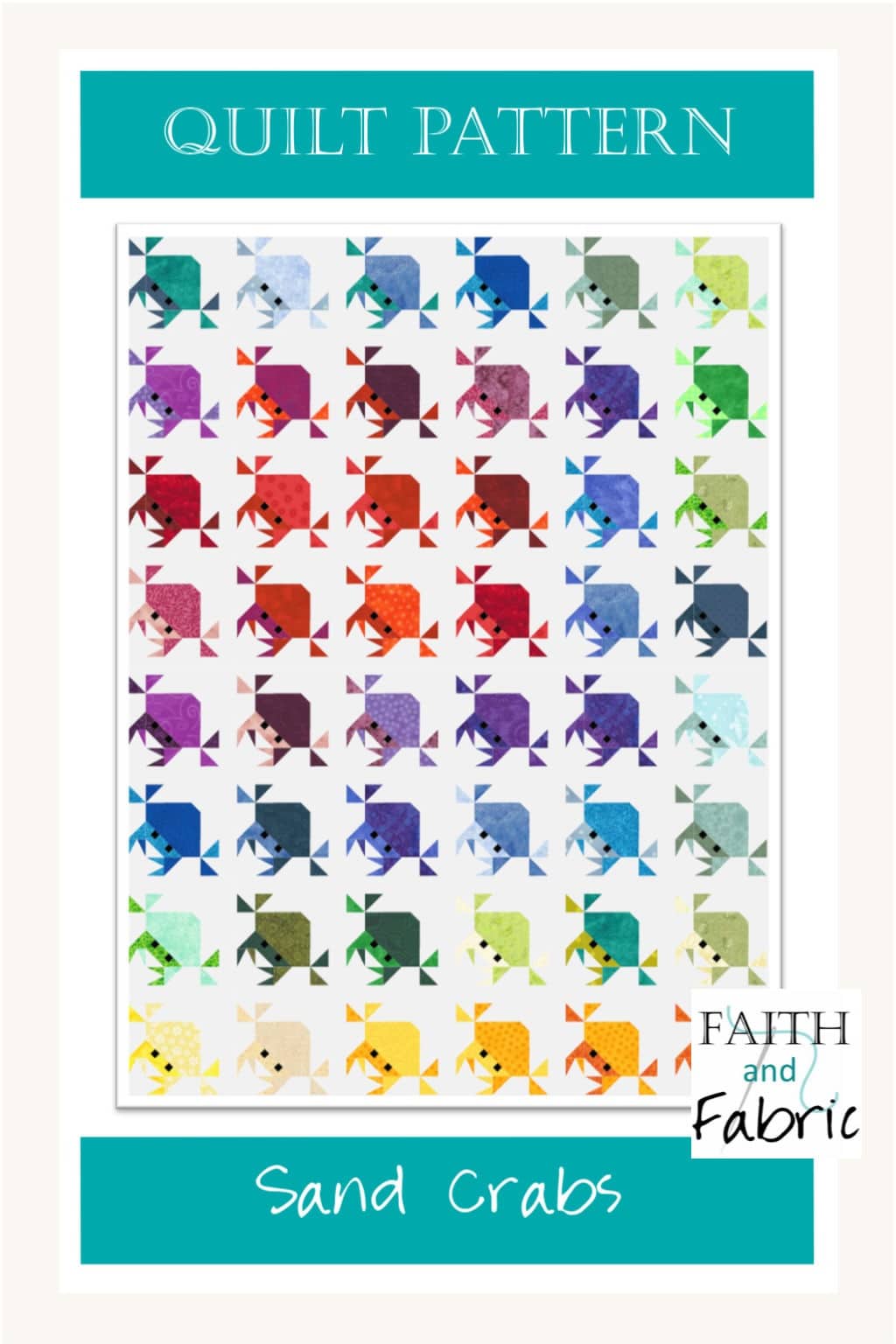 It's long been known in my family that I don't do mornings. For the record, neither does my brother. I blame genetics. Back when I was still growing up (and before I had found the joy of coffee), my parents would announce, "Watch out, the crab is awake!" when I came down the stairs each morning. Recently, my husband made this same observation about our son…see? Genetics. So, fellow morning people, this crab quilt pattern is dedicated to you.
Each of these adorable little crabs in this crab quilt pattern is designed to be paper pieced onto a 6″ block. Instruction and fabric requirements are included in the pattern for five different quilt sizes (though you can make any size you like). The pattern also includes ideas for layout and block positioning, and a coloring sheet to test out color layouts!
This is my favorite design – I love the rainbow effect of the crabs! It's a wonderful use of fabric scraps, too, which adds to the color variations.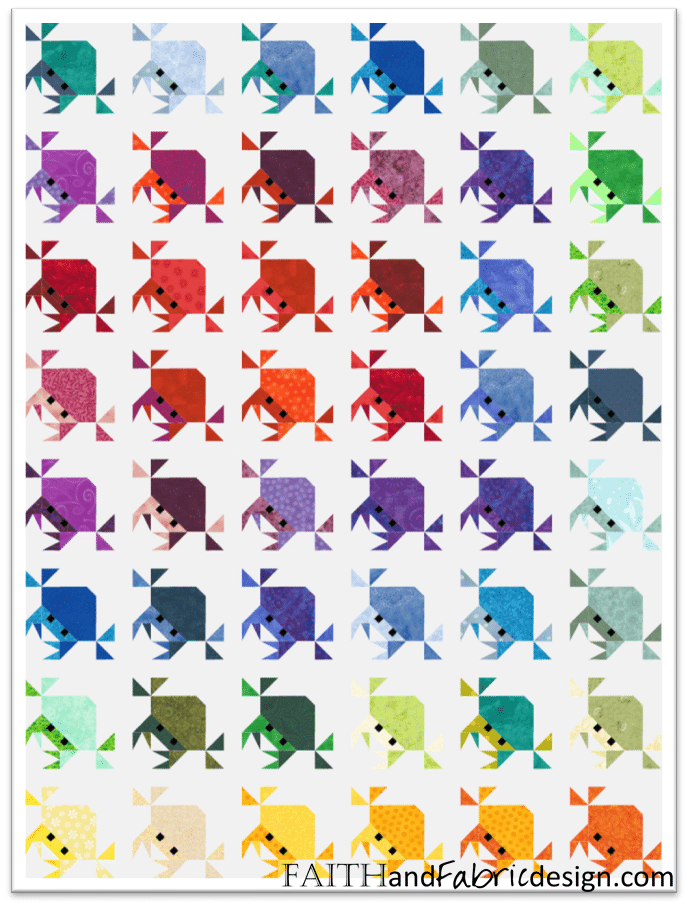 The pattern includes four different sample layouts for these adorable crabs, as well as color play ideas. These crabs make an adorable addition to any quilt and their flexible 6″ finish size makes it easy to incorporate them into any existing project. Shown below is another really fun layout; that pop of blue – and change of direction – lets that little crab march to his own drummer for sure!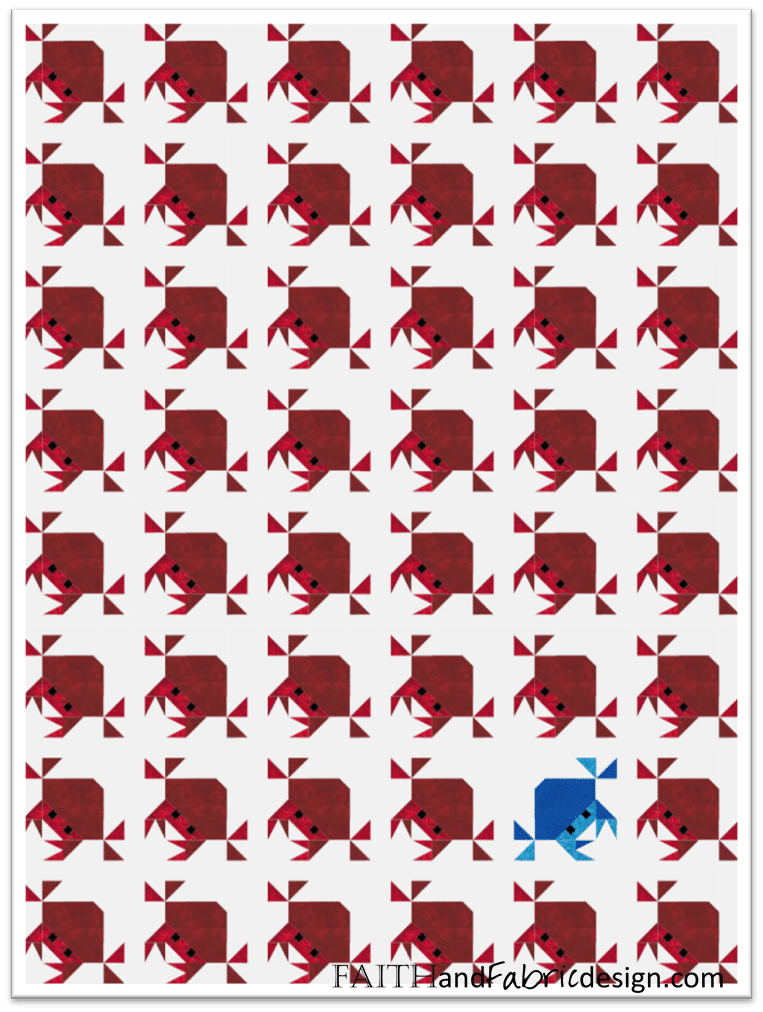 I'd love to see how your quilt top (made from this crab quilt pattern) turns out – be sure to to tag your work with #crabbyquilt on social media!
…and, if you're new to paper piecing, here's a short tutorial on how:
(Visited 14,567 times, 7 visits today)