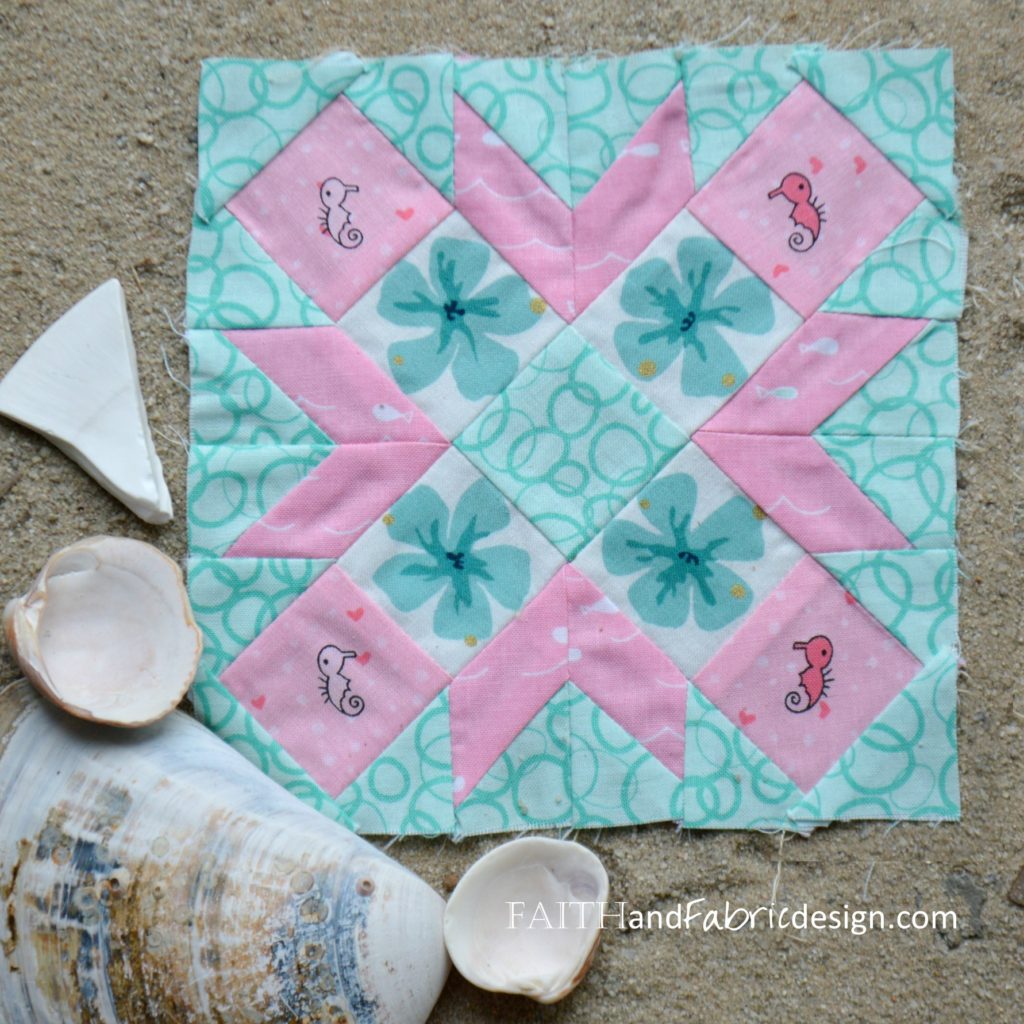 Fabrics Used: Riley Blake + on hand stash

I've been making good (as you've probably noticed!) on getting more blocks done. It almost feels like the start of the quilt a long, when we were making two or three per week! Not sure how long I'll continue at this pace, but riding the tide (which seems so appropriate in an ocean themed quilt, no?) for as long as it lasts.
This block was named after Joy, and – truly – was a joy to make. I continued with the Riley Blake fabrics, and added in a few flowers from my on-hand stash…the colors worked so well together. I kept with the seahorse theme from earlier this week, and again set them up in conversation style. I accidentally cut two of the seahorses incorrectly…can you tell which two? I had wanted the light pink and dark pink to be in opposite corners, but cut two of each facing the same way. So, it ended up with two light pink facing two dark pink. That's ok…I'm sure they're still having fun in the bubbles!
Here are the completed blocks in the Under the Sea for Me Quilt. I hope they inspire you as you make yours!
Are you on Instagram? Let's connect. Happy quilting!

Just for fun, this post links up at some of these great Catholic and quilting sites!
(Visited 187 times, 1 visits today)