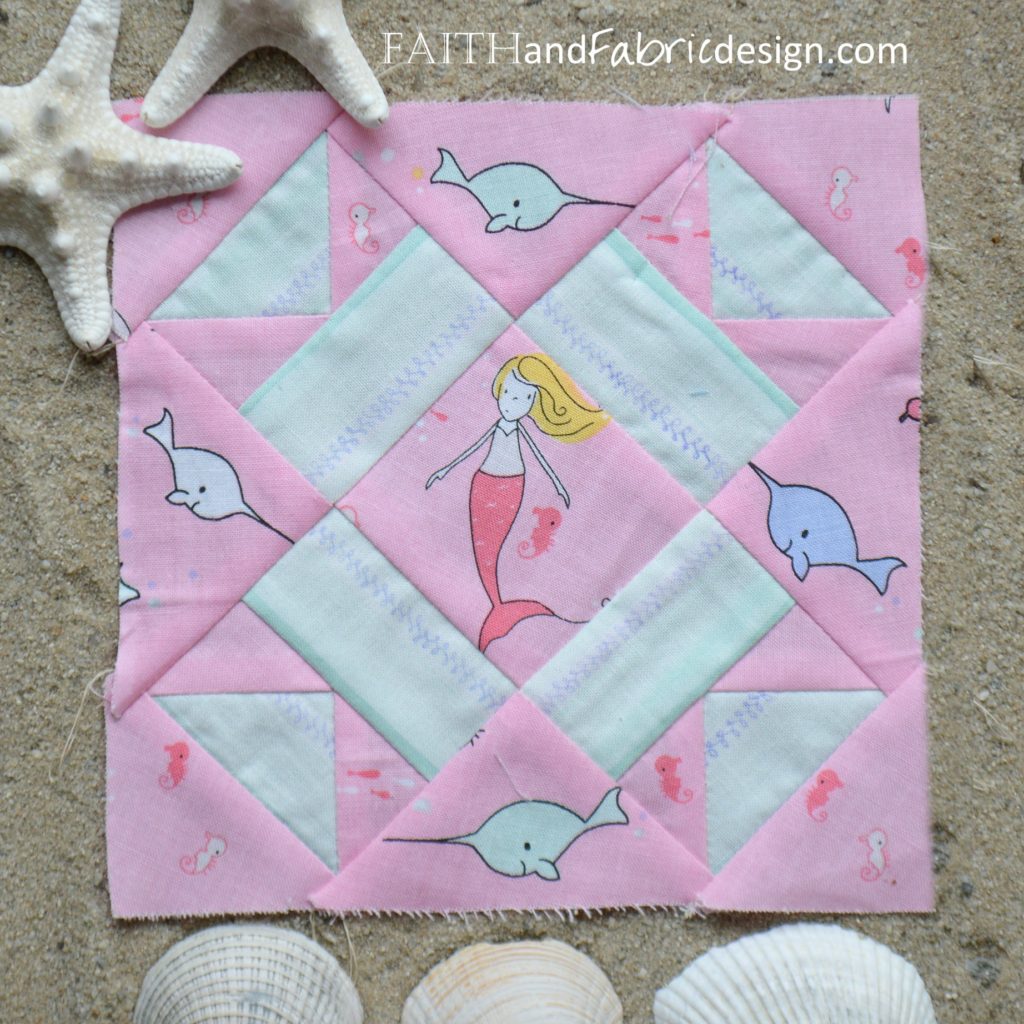 Fabrics Used: Riley Blake, scraps

I love the Mrs. blocks – it reminds me of when I got married! I practiced writing "Mrs. Frost" so many times – it was all about getting that "F" *just* right! I'll never forget the first time he introduced me as his wife…to be honest, it still makes me a bit giddy when he does it even now (and it's been almost 15 years!). I had a professor in college who said, "the honeymoon lasts as long as the illusion does", and that's always stuck with me. Here's to every marriage out there being as lovely today as it was on the day of their honeymoon!
Here are the completed blocks in the Under the Sea for Me Quilt. I hope they inspire you as you make yours!
Are you on Instagram? Let's connect. Happy quilting!

Just for fun, this post links up at some of these great Catholic and quilting sites!
(Visited 264 times, 1 visits today)