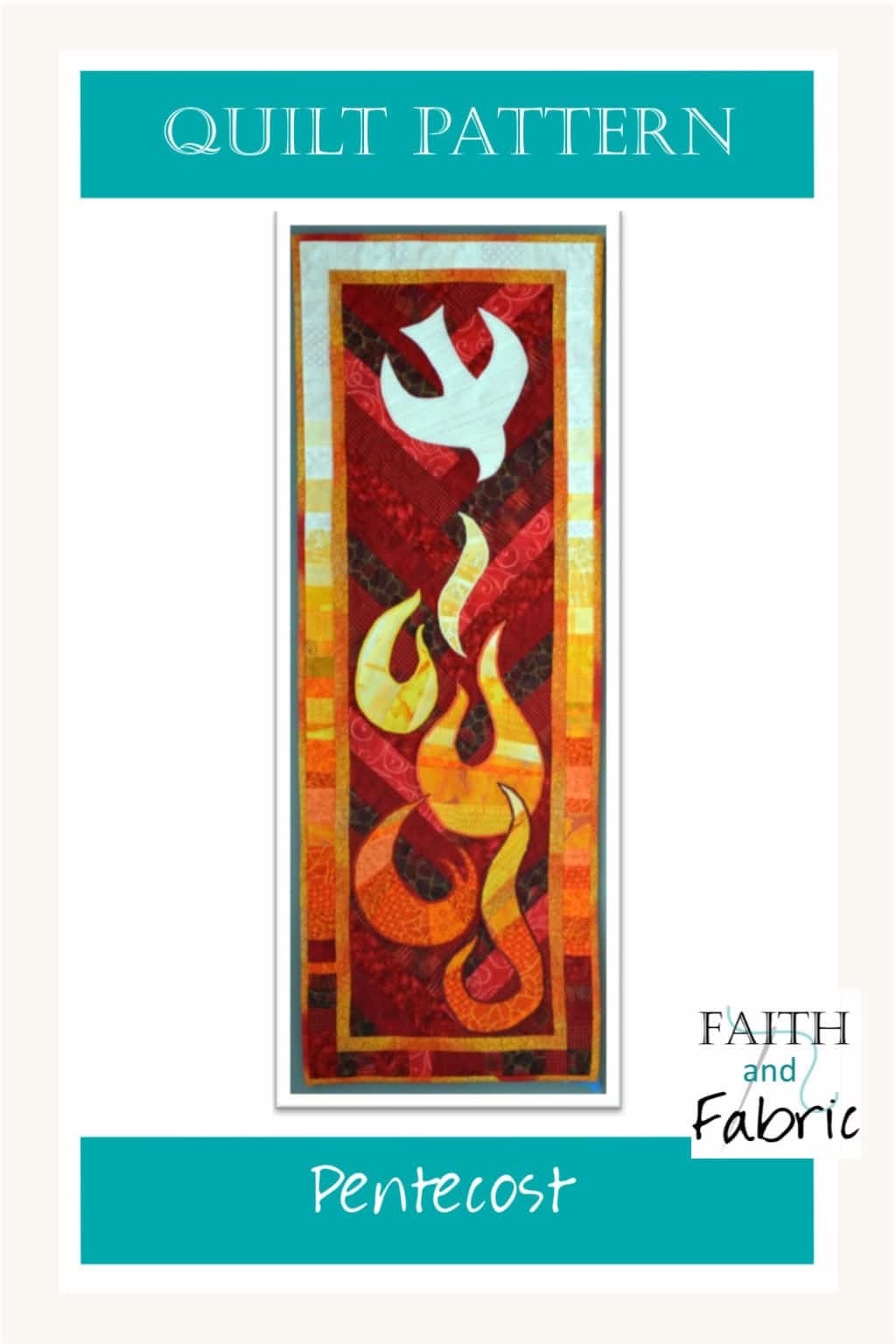 Acts 2:1-4 says: "When the day of Pentecost came, they were all together in one place. Suddenly a sound like the blowing of a violent wind came from heaven and filled the whole house where they were sitting. They saw what seemed to be tongues of fire that separated and came to rest on each of them. All of them were filled with the Holy Spirit and began to speak in other tongues as the Spirit enabled them." I'm always struck by the powerful images of Pentecost – the Holy Spirit coming down to the disciples, touching them as the stood watch, giving them the abilities they needed to go forth in their mission. I wanted to create a quilt memorializing this moment – and serve as a reminder that we, too, are given gifts and abilities to empower us on our mission, too.

This quilt was designed in a tall, vertical layout, with the flames reaching up towards the dove. The bold red background pops against the white, and the gradual fading of color in the tongues of fire from deep red, to orange, to yellow mimics the heat of burning flames. The dove and flames are paper pieced, which gives it that amazing ability to move and curl just like real flames! The border plays off the colors in the flames as it, too, follows a similar color progression from deep red at the bottom to the brilliantly pure white at the top. I look forward to seeing how your Pentecost quilt turns out! (…and don't forget, the feast day of the Sacred Heart is 19 days after Pentecost ends. Here's a quilt pattern honoring the Sacred Heart.)




Just for fun…this post also appears on these great Catholic and quilting sites!
(Visited 4,032 times, 3 visits today)