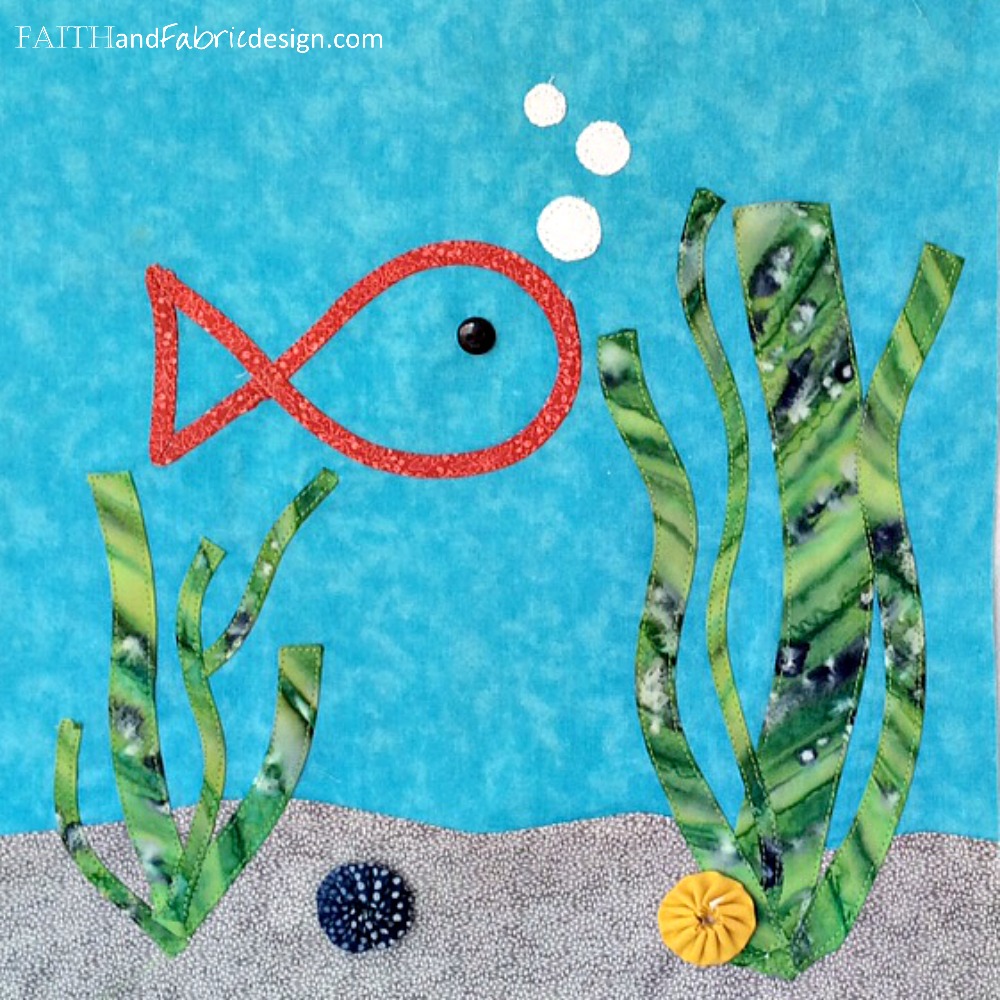 One of my personal goals for 2016 was to become a better quilter. I've been working hard at my piecing skills as part of the Farmer's Wife QAL, but I was really looking for challenges – and growth – in other areas besides just piecing. I felt lucky – or rather, might lucky (!), to stumble across the Mighty Lucky Quilting Club! For $5 per month, you receive a lesson on a brand new quilting technique. Perfect.
January's challenge, presented by Krista Fleckenstein, was sewing with bias tape – something I had never done. It was a great excuse to pick up this adorable bias tape making set (works. so. well.) and WonderTape – another product that was new for me. After reading the directions on the back of the box, it looked simple enough, so I gave it a try…
…and ended in an epic fail. Well, not totally epic as I only burned three of five fingers on my left hand. Turns out leaving the steam setting ON while having your hand millimeters away from the front of the iron is a bad idea. Who would have thought…
After a bit more trial and error – and burn cream – I had some really cute bias tape made. I wanted to try a different pattern other than what was listed on the worksheet, so I sketched out an underwater scene complete with wavy seaweed, a pop of bright orange fish, bubble applique, and some colorful crustaceans on the ocean floor. One bonus is it gave me a chance to practice these techniques, too – including sewing curving fabric for the ocean floor itself.
To create this block, the first step was to make the background; I used a marbled blue fabric for the background, and added some gray specked fabric for the ocean floor as it reminded me of sand. I then created seaweed with various widths of bias tape, using the WonderTape to hold it in place.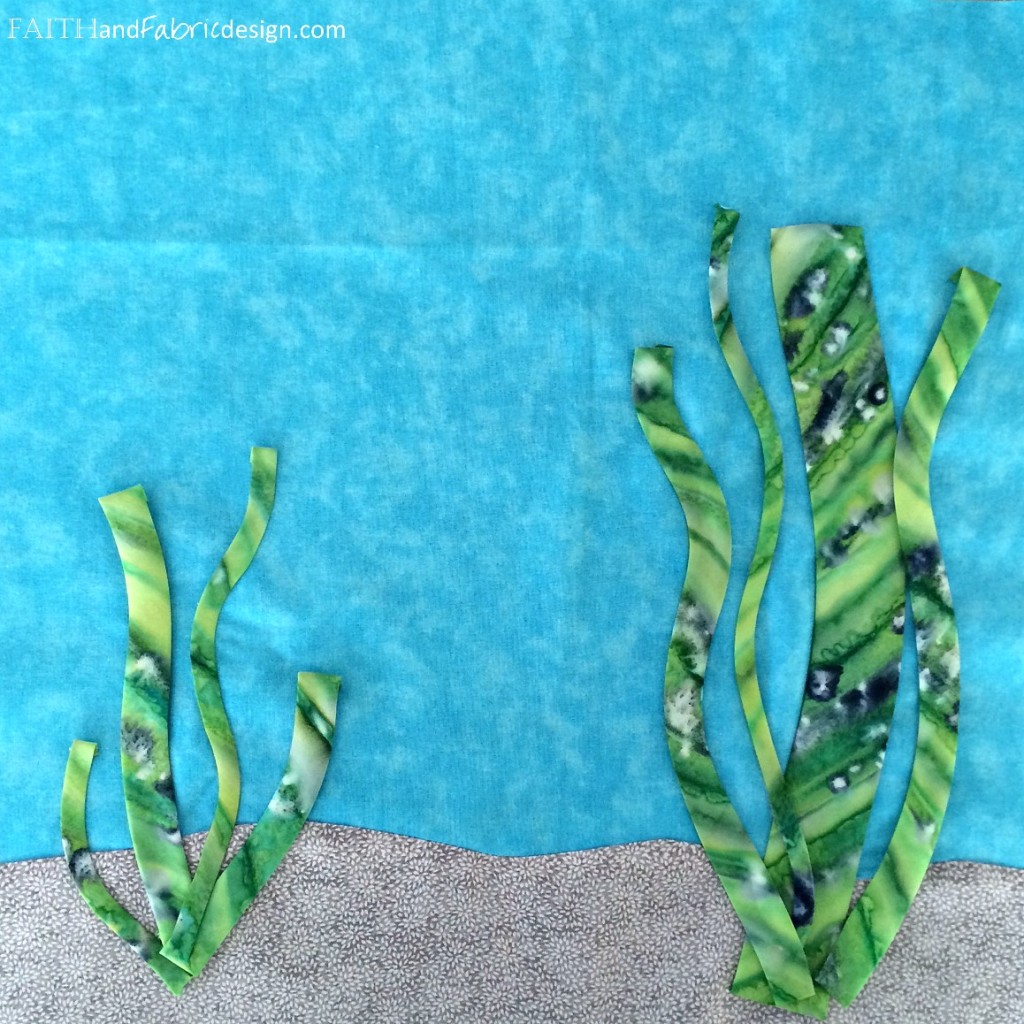 The next step was the fish; he was a challenge. The tight bends in the tail, coupled with the fact that I was now sewing on the bias of the base fabric, left me with a wrinkled and jumbled mess. I had to rip the stitches out and redo it; this time, after laying the fish out, I put a piece of stabilizer on the back of the fabric, pinned from the front, and stitched. Voila! Flat as a pancake. Mostly.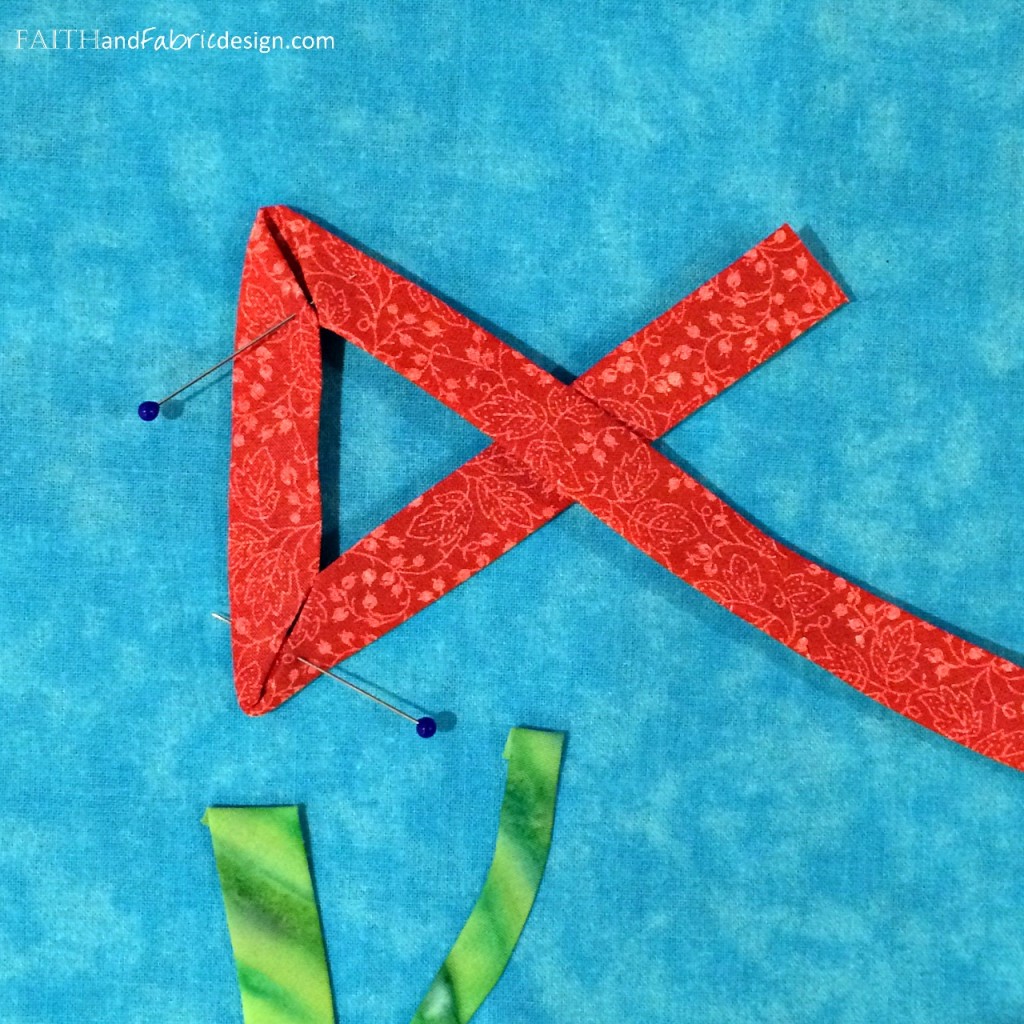 Once the fish was in place, I added a few bubbles and yo-yos to serve as crustaceans. I'm really happy with the way it turned out! I'm going to hold onto the block and see what the project for February is, as I'm not sure if I should turn this into a full sampler quilt or just make something really fun with this block like a cool toss pillow.
What quilting challenges – besides sewing with bias tape – are you undertaking this year?


Just for fun…this post links up at these great Catholic and quilting sites!
(Visited 734 times, 1 visits today)