This will be our fifth Lent with our little man, and we've found one of the best ways to teach is through hands-on activities. Learning while at play, and with busy hands, not only provides a creative outlet but gives the family a chance to create something together.
Our new eBook, Family Activities for Lent and Easter, contains twelve different projects to take you through Ash Wednesday, Holy Week, Triduum, and Easter. Each activity is broken down into four parts:
Opening Discussion: a child-friendly way to introduce the project that ties in their faith in a way they will understand.
What You Need: a full materials list by project so you'll have everything you need at your fingertips
How To Make: a thorough step-by-step set of instructions give you a walk through as you work through the project. Detailed next-step photos for each step of creation ensure you won't get lost or stuck!
Follow-Up Activity/Discussion: the project may be done, but the discussion doesn't have to be – with suggested activities and talking points, the opportunities to share continue long after you put the supplies away


Activities include: Lent Countdown Activities Chain, Lent Promise Cards, Baking a Crown of Thorns, Creating a Moveable Boulder for Triduum, Via Dolorosa Trivia Cards, Butter Lamb Recipe, Growing an Easter Garden (with tomb and boulder), Making a Last Supper Recipe, Baking Hot Cross Buns (with custom gift tags + history), Coloring a Lent Prayer Stained Glass, Baking Pretzels for Triduum, and Pray, Fast, Give Magnets for Lent (and all year long!). While some of these activities are available on our site, each activity has been rewritten with detailed step-by-step photos to help you and your family make each project and grow this Lent and Easter season!
This 41-page book is sure to provide you with new ways to learn, grow, and explore this Lent and Easter season. With multiple projects available for each season, families can select those that best fit their time, availability, and age of children. Many of the projects can be left on display for months after you pack away your Easter eggs.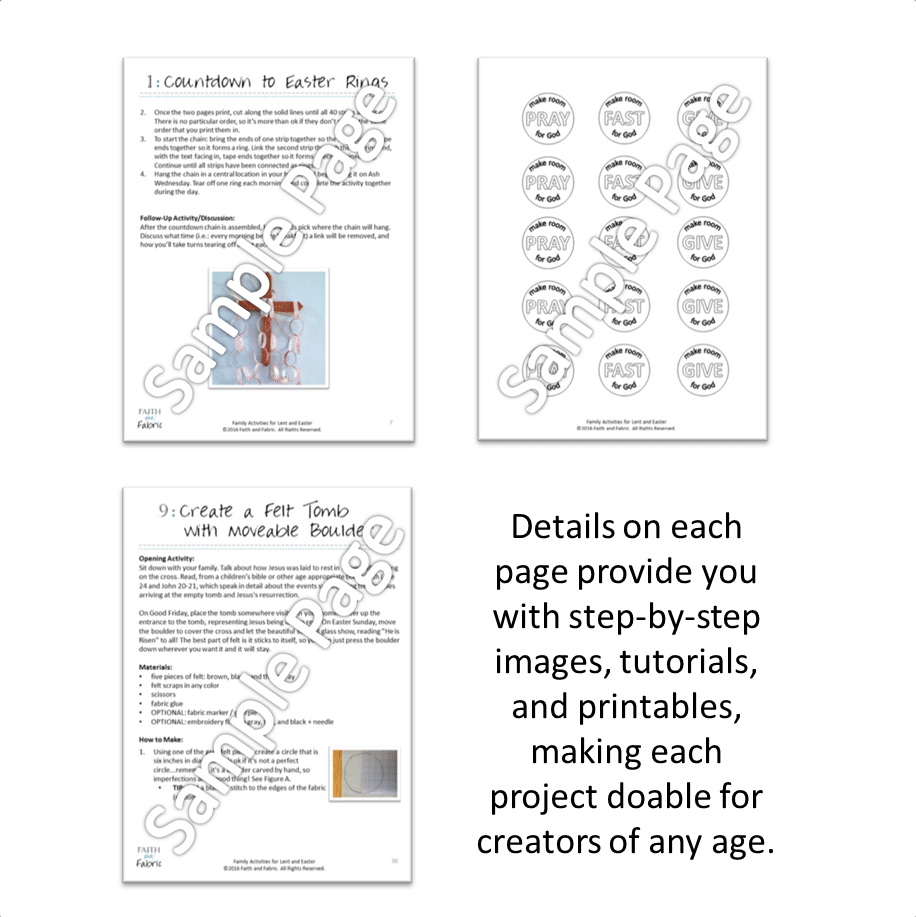 You can download your "Family Activities for Lent and Easter" eBook in our shop. I would love to see the projects you make – send me a photo or post to the comments below. If you're on Instagram or Facebook, share your photos with the hashtag #faithandfabric so we can all connect and share our beautiful work. Wishing you all a faith-filled Lent and Easter season!



Want to save this idea? Pin and come back anytime!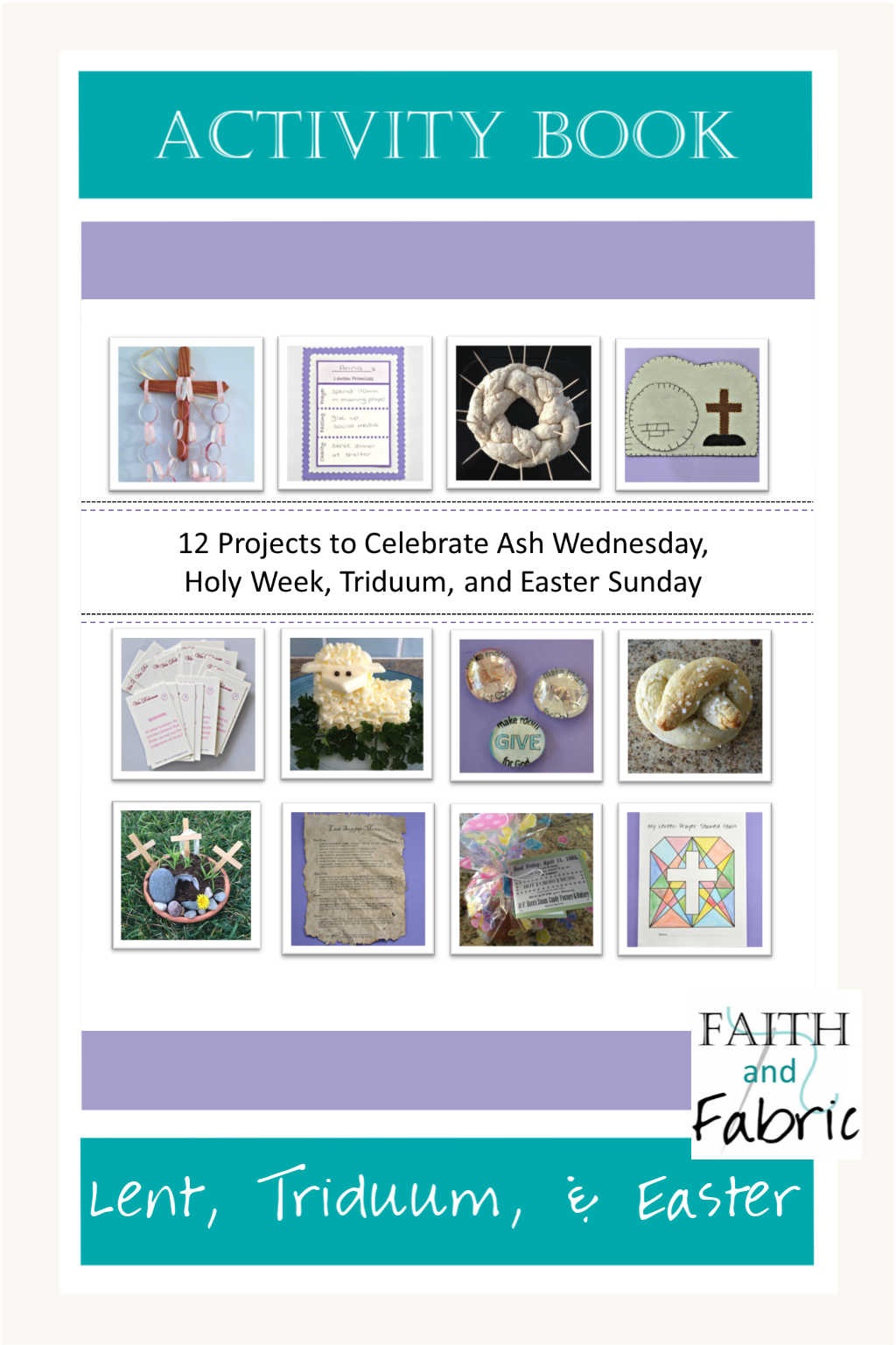 Just for fun…this post links up to these great Catholic and quilting sites!
Also, this post contains an affiliate link or two. Thank you for supporting my site!
(Visited 4,068 times, 4 visits today)