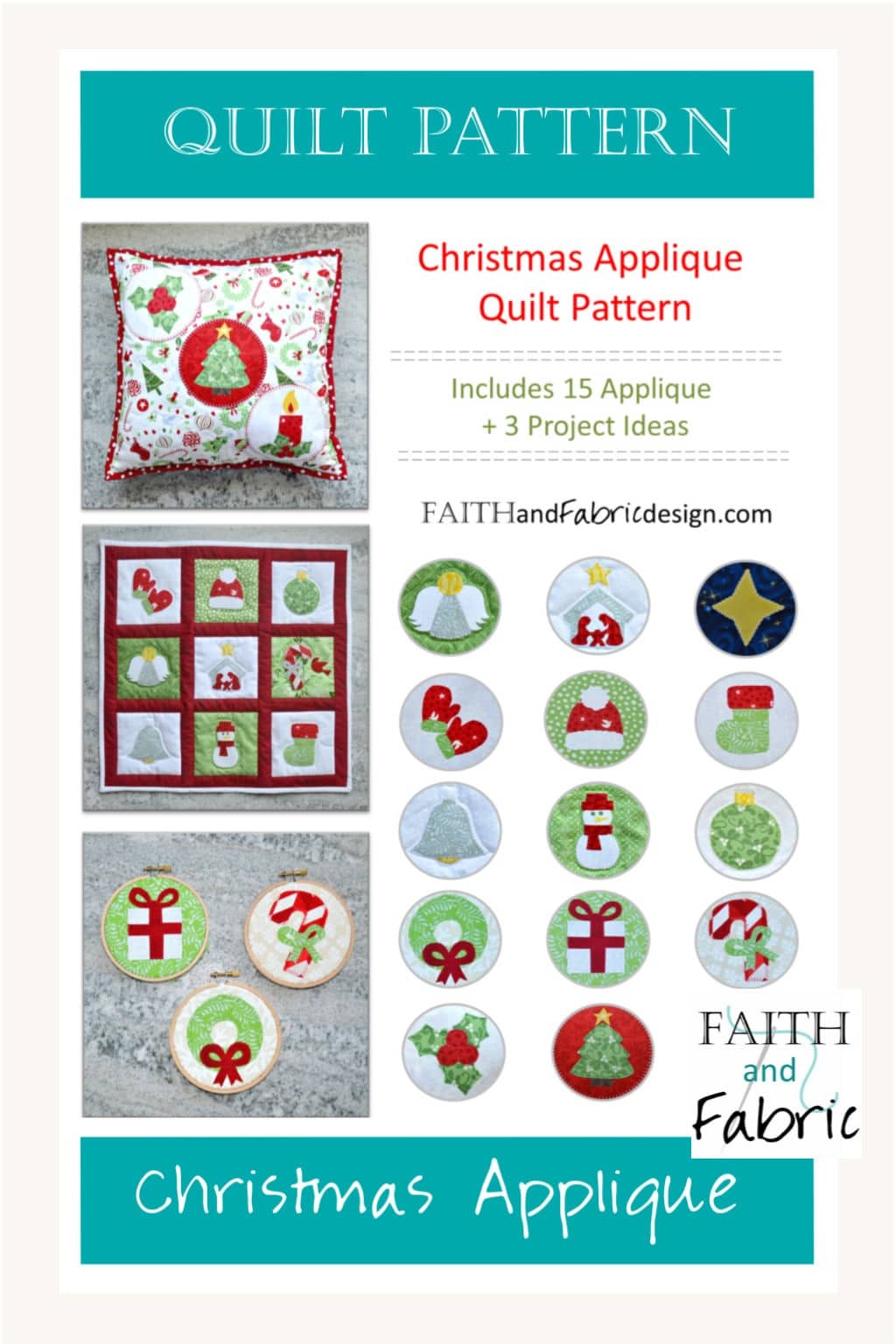 Christmas is such a fun time of year, and when it comes to getting creative, there are so many ways to do it! …unfortunately, if you're like me, you tend to wait until the 9th hour (or Christmas Eve) to really get started on making Christmas presents. Sharing a really fun way to add some Christmas pizzazz to just about anything with these adorable Christmas applique quilt patterns! Their versatility is limitless…applique them to napkins, place mats, towels, lap and wall hanging quilts, clothing, and more. Plus, they're made from a charm pack so it's easy to get the variety of prints you'll need. My charm pack? It came from this really fun swap!
This pattern comes with 15 Christmas themed applique patterns, and each of the 15 patterns can be used individually, in a themed group of three, or mixed and matched with others in the set. Need some other ideas on what to make with them? The pattern *also* includes three projects you can make using these fun applique pieces…so it's really like 18 patterns in one 🙂 The cozy soft pillow, wall quilt, and hooped ornaments make great gifts – and they're all doable in a day, which means you *can* wait until the last minute to finish one up. <ha!>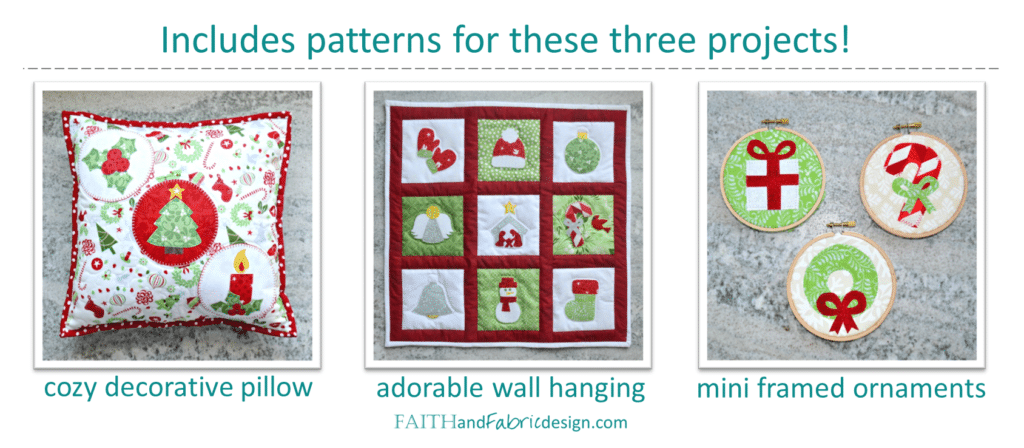 When it comes to using applique, I'm a huge fan of fusible webbing – trace and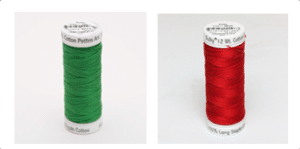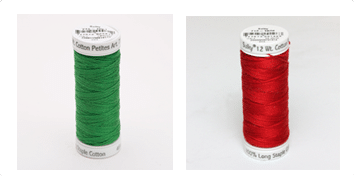 trim out your applique pattern, press it onto your fabric, cut shape, and press onto backing. Voila! Done. This method also helps minimize the fraying as well as hold small pieces in place when you top stitch. I also loved the True Red and Christmas Green threads by Sulky – the threads don't fray or leave lint, and their rich tones were ideal for these projects.
 …so, what will you make with your applique?



Below are some of the Christmas applique quilts and projects made using this pattern by our pattern testers, a wonderful group of quilters of all experience levels who help ensure that the pattern you download is as perfect as it can be. One twist this time was I asked the pattern testers to come up with unique ways *they* would use the applique – and they rose to the challenge!
I'd love to share any photos you make using these Christmas applique quilt patterns, so be sure to send me a photo or two of your final project and I'll add it to our photo library below. Happy quilting!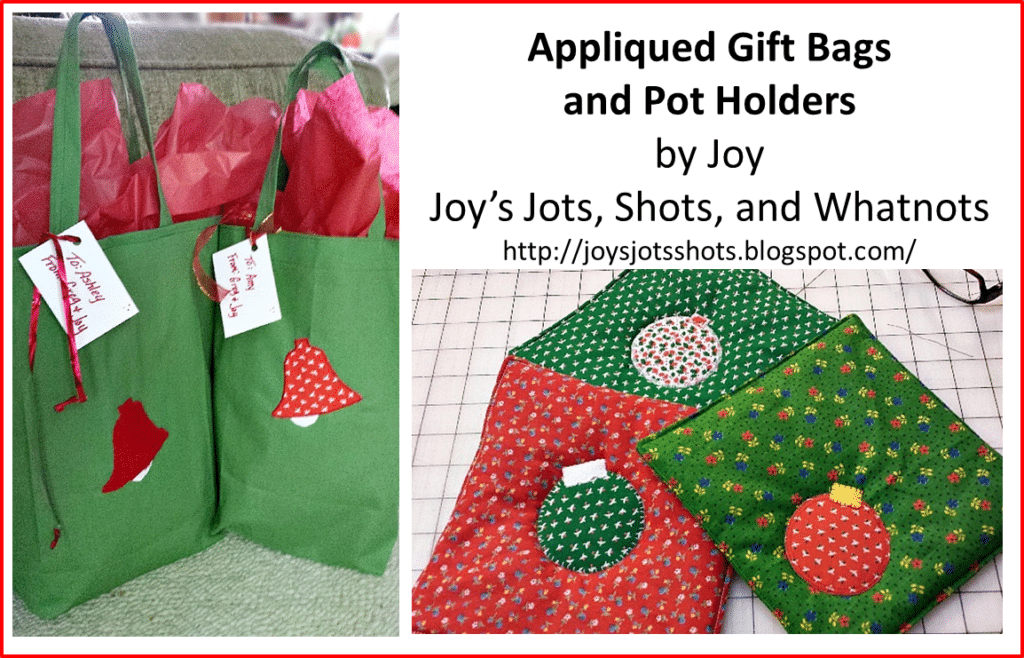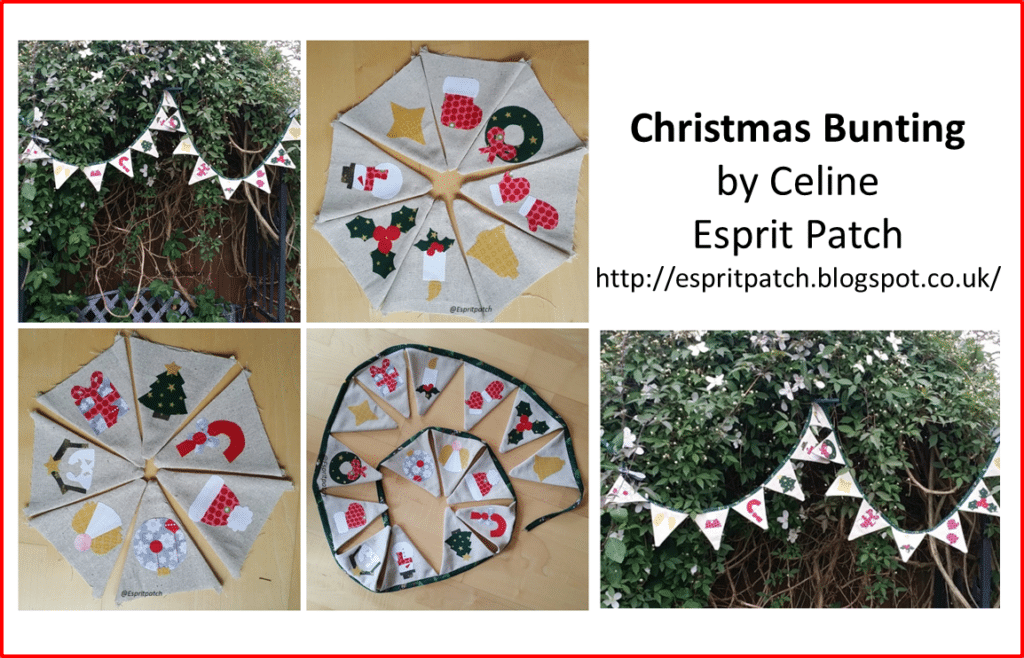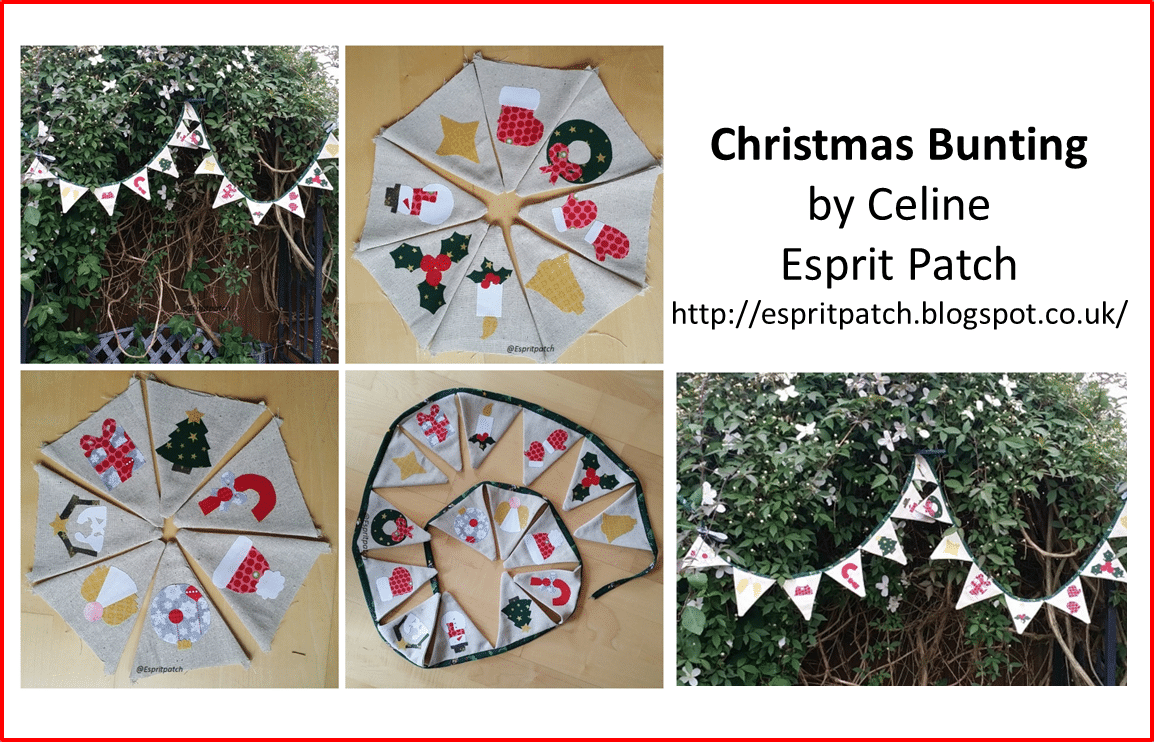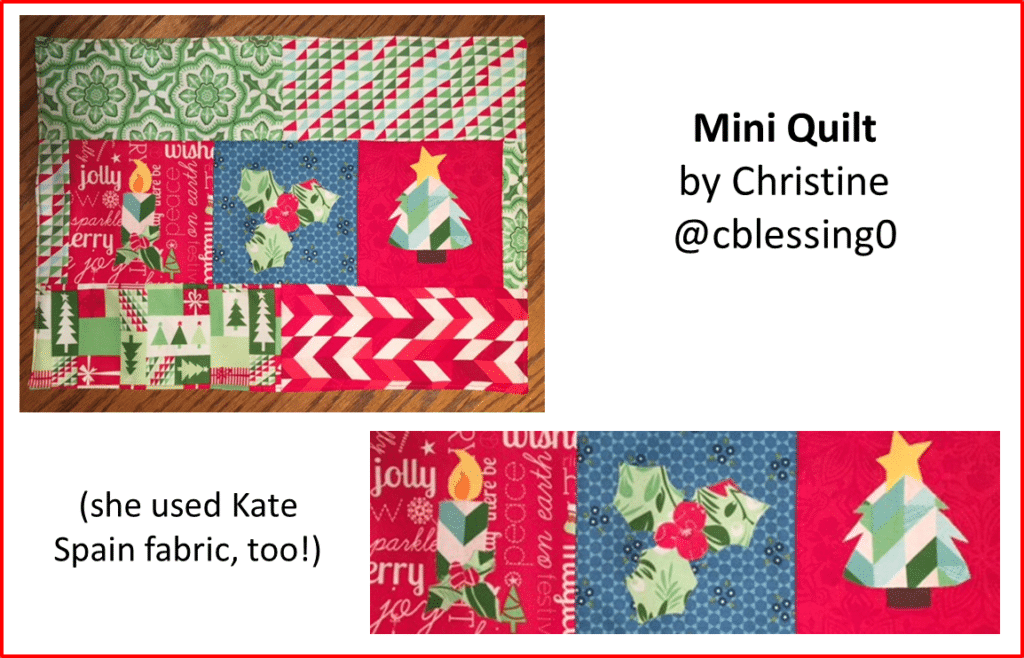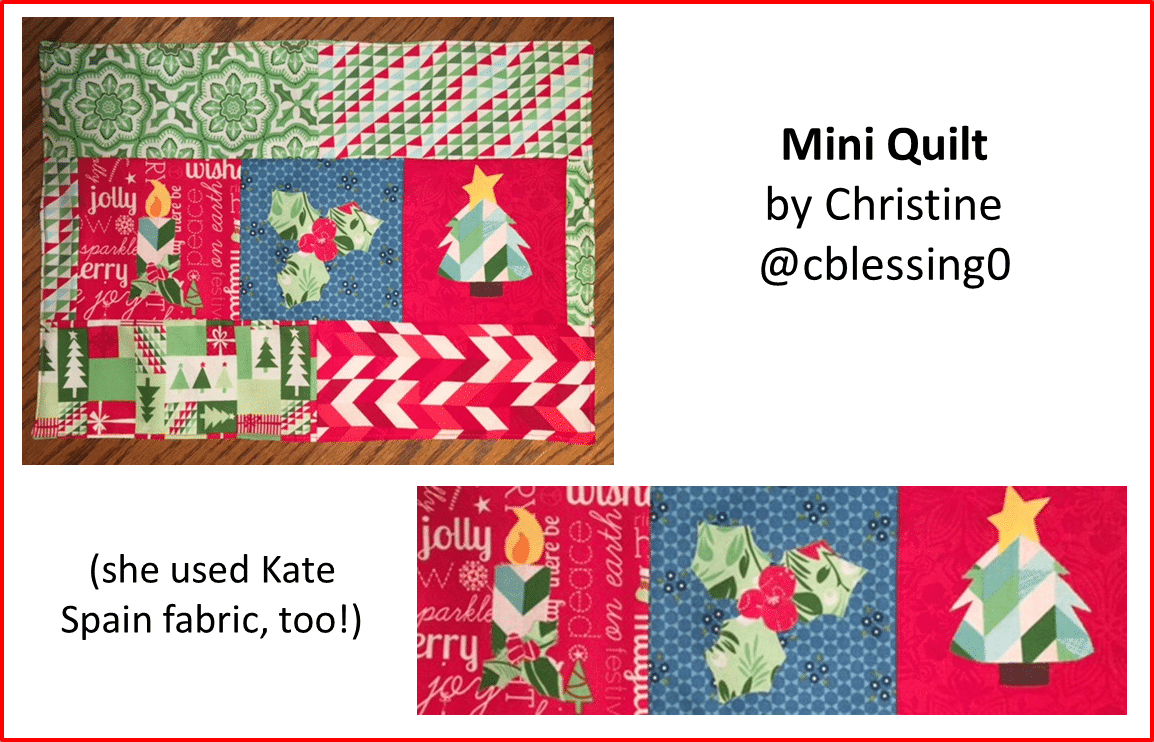 Just for fun…this post also appears on these great Catholic and quilting sites!
It also contains an affiliate link for Sulky; I highly recommend the quality classes by Sulky, and can't recommend Sulky threads enough. Thank you for your support!
(Visited 2,480 times, 3 visits today)