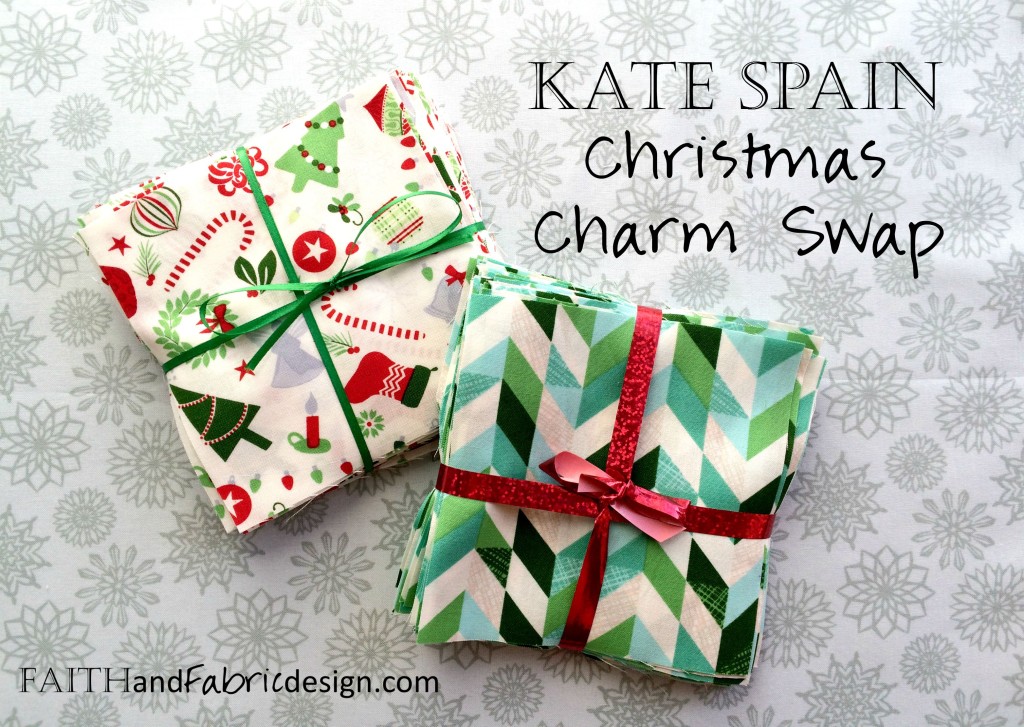 It's Christmas in July! …though with the hot, muggy weather we've been having, I feel a bit like a melting snowman.
I've never made a charm quilt, so it's exciting to be part of Crayon Box Quilt Studio's Christmas Charm Swap (I've also gone crazy on Pinterest making a new board just for charm quilt ideas and patterns.). Charm quilts are quilts made from 5″ x 5″ squares, or charms; they are often sold as precuts due to their popular size in making quilts. One yard of fabric will yield you 56 charms if you cut them by hand.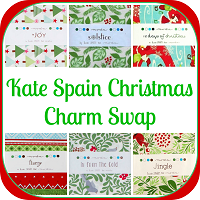 This swap is focused around Moda Fabric Kate Spain & her Christmas line, including the newly released – and gorgeous – Jingle. What makes this charm swap interesting is there are 56 quilters; each quilter sends in two 56-piece charm sets cut from two different yards of fabric. So, after cutting all 112 squares (56 from each yard), we mail them to the lovely Michele, and she kindly sorts them (wouldn't you *love* to see her floor the day she sorts??) into 56 piles that will be returned to us. That means each quilter will receive 112 squares, each from a different fabric! Can you believe it?? 112-5″x5″ squares, all different, all from Kate Spain's Christmas line, all of which will be made into something beautiful – perhaps the perfect place for our wooden Holy Family during Christmas.
For my fabrics, I chose two prints from the new Jingle line as seen in the photo. I bought an extra 1/2-yard of each just to have a bit of extra…want to be able to add some cohesion to the many colors that will appear. I also bought a yard of her light blue snow icicles from the Solstice line…the soft blue tones will definitely help balance out the brights. I have some ideas on what I think this could become, but won't know for sure until I get that package in the mail with 112 little squares and see what colors show up. Eek!!! Can't wait!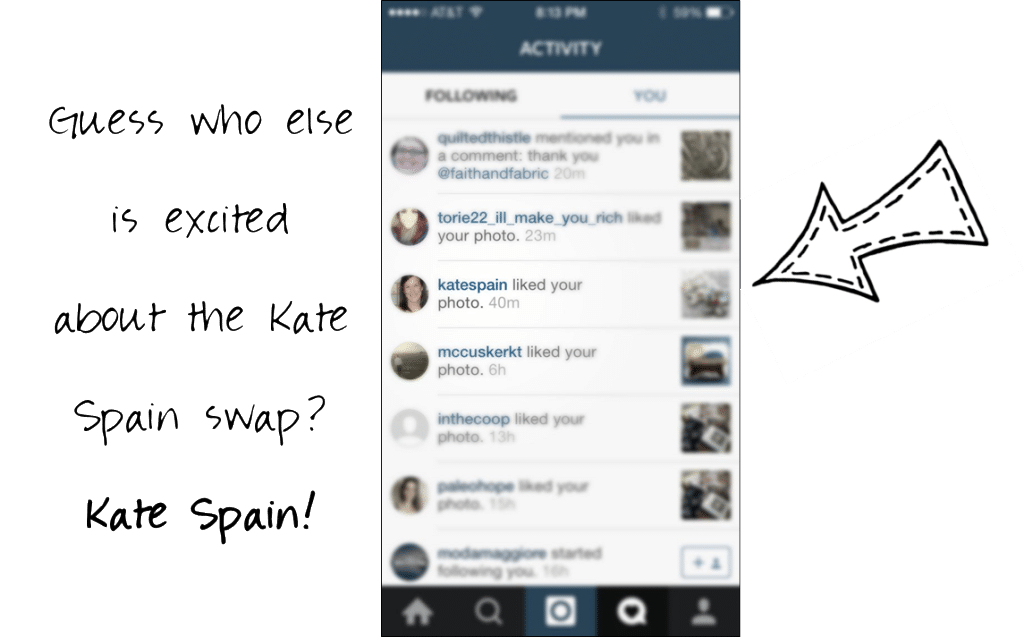 Just for fun, this post links up at these great Catholic & Quilting sites!
(Visited 940 times, 1 visits today)