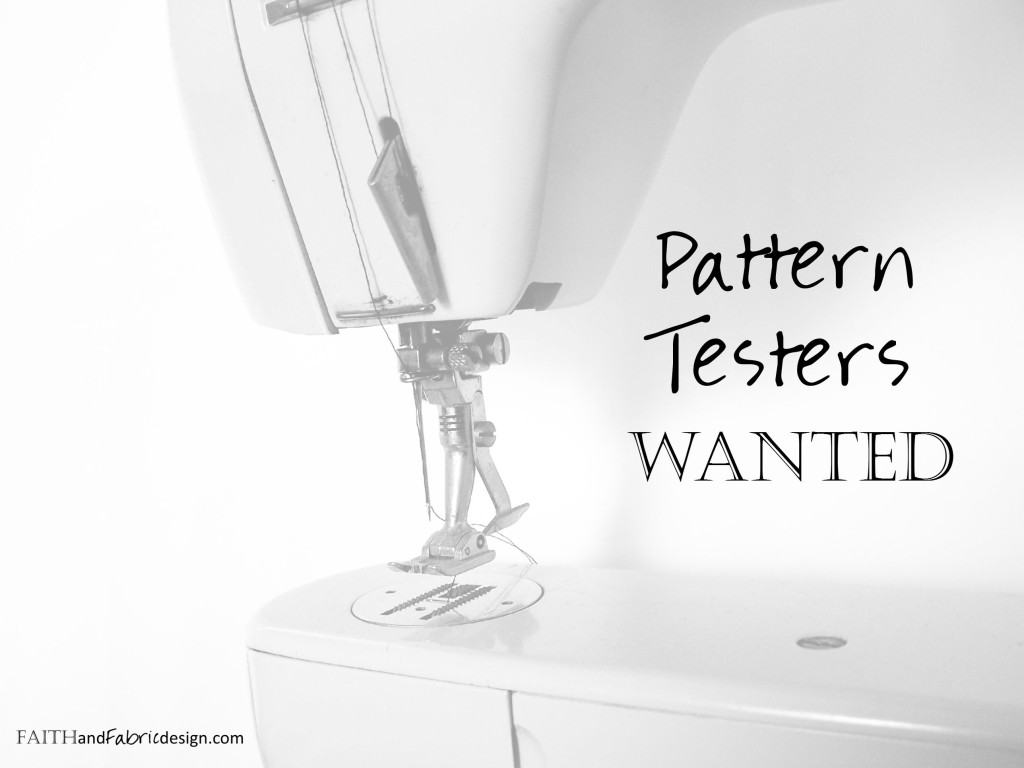 WE ARE CURRENTLY LOOKING FOR A FEW MORE QUILTERS TO BE PART OF THE TEST TEAM. SOME EXPERIENCE IS REQUESTED 🙂 I WOULD LOVE TO HAVE YOU JOIN US!

Do you love to sew and quilt? Ever read a pattern and wished you could reach out to the designer for clarification on a step? Want to learn some new techniques, while sharing yours?
Becoming a pattern tester is a great way to connect with a designer, and take a new concept (pattern) for a test drive before it is released. It's a chance for you to learn a few new techniques as well as provide your feedback on processes or steps that just don't work. It's a collaborative process which makes the final pattern just that much better!
I'm so excited to have you join in as a pattern tester! I look forward to knowing what you think of a new pattern. I want to know what works and what doesn't…but only if you want to be part of that process.  Please read this pattern testing commitment document and, if everything looks good to you, contact me via the link at the bottom and we will add you to our pattern tester list. Excited to have you as part of the team!

Here at Faith and Fabric, new patterns are released several times a year. Our projects are often smaller in size (not full bed quilts, but table runners) and centered around faith (i.e.: Christmas, Advent, Pentecost, All Saints Day, Easter, etc.).
Here's how the pattern development process works:
A new quilt top is created and we write up a pattern.
A photo of the quilt top is emailed to the pattern testers; those interested in testing the pattern reply back within five days. The first 4-6 replies will be included in that test group.
The pattern – both a .pdf and editable .doc format – is emailed to those testers who are now formally part of that testing group. All testers have up to three weeks to create the quilt top. While it's wonderful to have the project fully made (i.e.: quilted down and bound), this isn't necessary – we are only testing the quilt top pattern.
By the end of the third week, the pattern testers send their feedback (either edited in the .doc or handwritten and scanned/faxed) back to me along with a photo of their final product. I'll incorporate all the notes/comments and make changes to the pattern.
The pattern is formally released; all pattern designers for that project will have their project photo (and blog if applicable) highlighted as part of the release and will receive a copy of the final pattern for their personal use.

In any relationship, it's important to set and share expectations.
What You Can Expect From Me
Flexibility: Each time a pattern is ready for testing, you'll receive a message. If a pattern is not for you, or you are too busy to take on the testing within the next three weeks, just let me know. You'll still be notified of any subsequent patterns as they become available for testing.
A well-written "first draft" pattern: All patterns that you are testing have been written to the best of my ability. I can't guarantee there aren't a few bumps in there, though – in fact, I'm sure there are (that's why we're testing!). I do promise you will not receive a sloppy pattern…just one that may have a few hic-ups that need your help in uncovering.
Fast communication: All emails are responded to within 48hrs. If I am unable to respond, you'll receive an auto-response letting you know when I'll be back in the office (aka sewing room).
Sharing and more sharing: I am so thankful to have your feedback on the pattern and wish I could pay for your testing! Since that isn't an option, I will instead promote your work (including a photo and a link back to your blog if you have one) at the time the pattern is released. This way, folks who wish to purchase the pattern can see the fabrics you chose, see your final project, and connect with you online.
What I Can Expect From You
Commitment: Once you agree to make pattern, be sure to follow the materials list and instructions as closely as possible, calling attention to any areas where they are unclear. Be sure to complete the project within the time frame given.
Testing the pattern as it's written: We are all creative – it's why we quilt. That said, this is all about testing the pattern – so I need you to follow it to the letter. It's not about relying on your experience, as we want our patterns to be understood by even a first time quilter. If something is unclear, but you can figure it out, please tell me it's unclear. If you think the quilt would look better if you did X, Y, and Z to it, you can – but just not on the version you are testing. Save that for next time.
Honest feedback: If something doesn't make sense, please suggest how you would modify or reword it so that it does. Saying, "this isn't clear" on a step isn't very helpful…saying, "this would be better written like this: xxxxxx" is.
Timely communication: Your role is so important to me, and I want to make sure we have the chance to share feedback. If there is a period of time that you will be out of town while you are testing, or if something comes up and you're unable to complete the pattern, please let me know as soon as possible.
Not sharing until it's time: It's always so much fun to share the latest project we're working on, isn't it? Social media makes it even easier. While it's very ok to say you're testing a new pattern, or share photos of the (uncut unsewn) fabric you've selected for the project, please PLEASE do not share photos of the work in progress or final project until the release date! This is so important. Think of it like having insider trading info – sharing is a major no-no until it goes live.
Copyrights and privacy: Remembering that the pattern you receive is for your personal use only. Do not copy, share, or sell the pattern you receive.

Patterns are developed and tested throughout the year, and the pattern itself will be formally released a few weeks before the targeted holiday/feast day. This means you may be testing and making an Advent pattern in May, which is then released in October. Or perhaps we will be testing a 4th of July pattern in November, which will be released in May.
Prior to the formal release of any pattern, you will be notified (assuming you are part of that test group). This way, you can gear up – if you want to be part of that online blitz that comes with a new pattern being released! – and prep your blog for the release day. Not a blogger? No problem! Your photos will still be shared on the day of release because this pattern would never have been as good as it is without your help.
On the day of release, the pattern will be shared online and communicated via Facebook, Twitter, Instagram, Google +, email, and any other social media that happens to be available (ha!). All patterns are released via our Faith and Fabric blog and the pattern itself can be downloaded from the Faith and Fabric Store on Craftsy. Any sharing you want to do can begin on the day of release as well – you are welcome and encouraged to share/blog/Facebook/etc. about your project – as long as you link back to the Faith and Fabric pattern page for that pattern so folks can see where to download a copy of the pattern for themselves.

I can't thank you enough for all the work that you, the pattern tester, do! Patterns today, made by indie designers, are so (so) much better thanks to the awesome feedback given prior to a pattern's release. We've all been there – we've purchased a pattern, only to reread step 3 multiple times and still have no idea what to do. Your help in testing ensures that the steps to complete the project are clear, concise, and can be done.
If you have any questions, please don't hesitate to ask! If you accept the terms and conditions above, and still wish to become a pattern tester, send me a message via the contact form or at: faithandfabric <at> yahoo <dot> com. Excited to share this journey with you!

Just for fun – this post links up at some of these great sewing, quilting, and Catholic linky parties!
(Visited 1,686 times, 1 visits today)
);