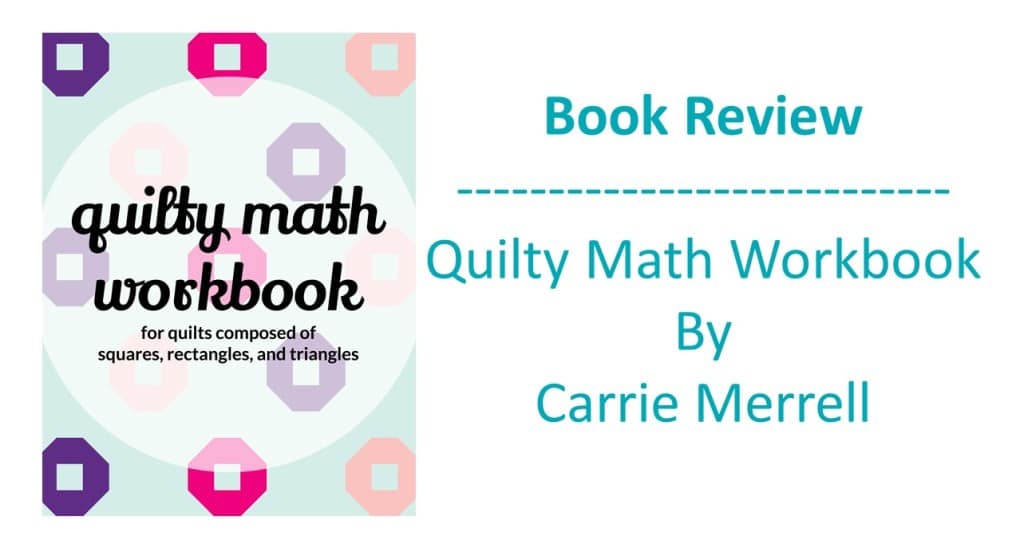 I'm happy to share my experience with Carrie Merrell's Quilty Math Workbook – an eBook for creating quilts (from start to finish) composed of squares, rectangles, and triangle.*
This workbook really helps you take a quilt from start to finish. Say you've spent time coming up with a great block design (for this, I can't recommend DIY Block Design enough!). You're now ready to take these blocks and turn them into a quilt…but you're not sure how to translate this great block into a full size quilt. How big will the quilt be? How many blocks do you need to make? How much fabric is needed? Do you have enough batting? What about binding lengths? This book walks you through – step by step – each of these questions.
Personal experience: I've been playing with a simple block design for Christmas. Made of four main blocks with ornaments and applique, I had no trouble sketching it out and determining the coloring and fabrics needed to make the design. I was using mostly pieces from the super fun Kate Spain Christmas Swap, but needed some background fabric to make it work.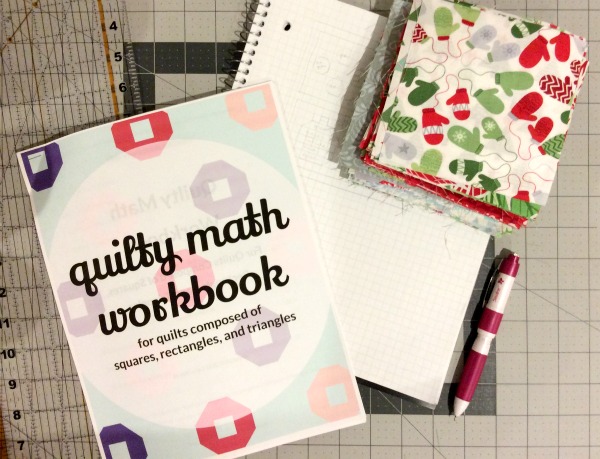 *However* – when it came time to pick up the background fabric from my local store, I blindly walked in and estimated 1/2 yard. Let's look at how I could have used the book to better determine how much fabric was needed (and if I over or under purchased).
Carrie very clearly walks you through a process to determine how much fabric you need of any kind based on the project you're working on. For one of my current projects, I first used her Seam Allowance Worksheet to calculate the exact amount of background I would need to make the mini quilt. While this table was helpful, it was the Seam Allowance Formulas she provided that really made a difference as it makes the trickier shapes – like half square triangles, quarter square triangles, and equilateral triangles – not so tricky.
I took the formulas and input them into an Excel spreadsheet – and voila! A few entries, and I quickly found out I need just under a quarter yard of fabric. That was easy. As shown in the table below, each of the blue cells is an equation which generates a value based on the values I input into the fields in white. Want to find out those equations? You'll have to pick up a copy of the book 🙂

Turns out I only needed a quarter yard of fabric – and I bought twice as much. When you think that this was just one color of fabric that I over-purchased on, it's clear how the cost savings across an entire quilt really add up.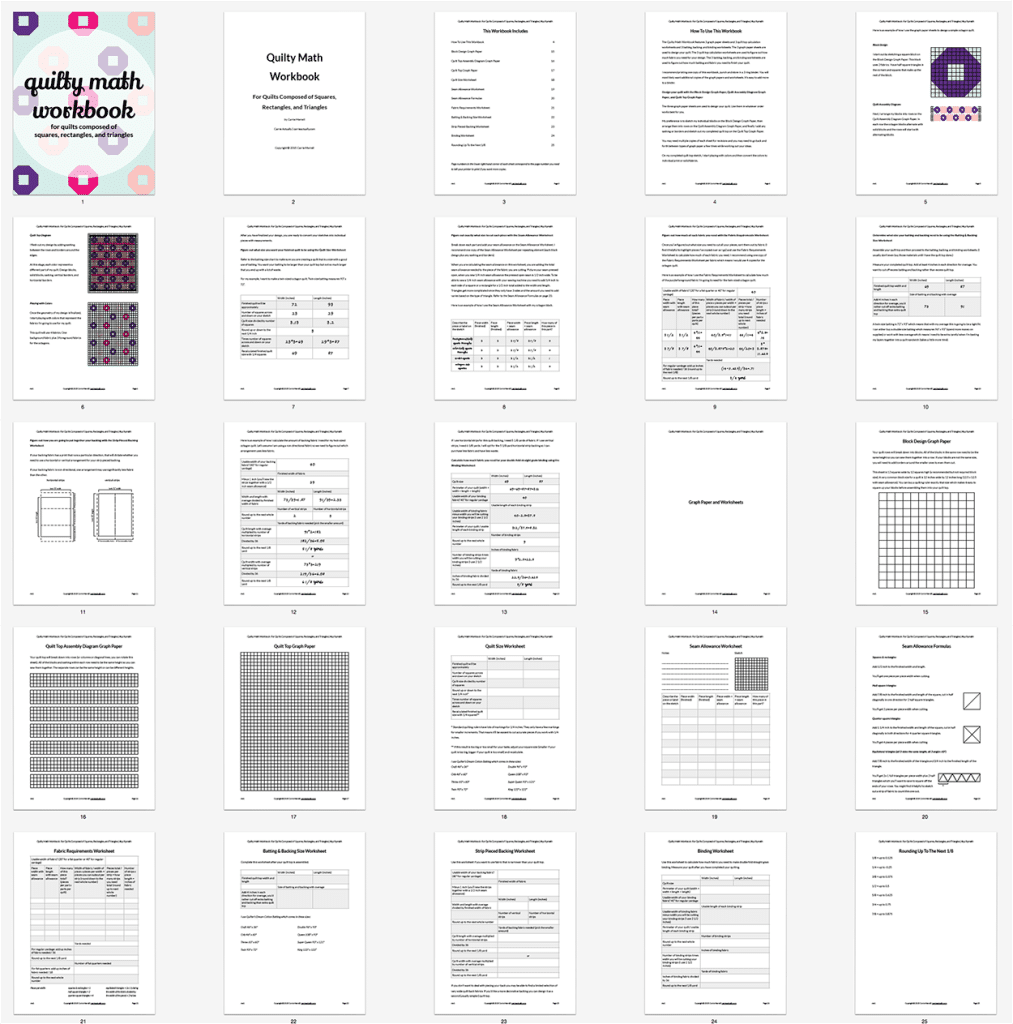 You don't need to be a math or Excel pro to appreciate the math in this book. Tables like these (shown above) make it super easy to determine not only how much fabric you need, but batting, backing, and binding, too. When it comes to backing, you'll need to factor in whether there's a directional print on your fabric. Don't worry, Carrie has you covered and provides information on determining needed lengths based on whether your fabric is directional vs. non-directional.
This book is going to be a huge help to me when it comes to purchasing fabric. Instead of standing at the cutting counter making "best guesses" (and often overpaying for more fabric than is required), I now feel confident in determining how much I actually need for a project. That savings alone makes the Quilty Math Workbook a wonderful addition to my quilting library.


*I received a complementary copy of this book in exchange for my review. All opinions and thoughts are my own. I really loved this book!
(Visited 629 times, 1 visits today)