One of the things I'm working on is trying to figure out what quilting techniques work in small spaces. Most recently, I finished this mini Christmas quilt applique wall hanging. Loving how it turned out (it's even better in person!), but wasn't sure how to quilt the small grid spaces in the quilt. After doing a combined blanket + rough edge stitch around the applique, I stitched a simple single-row echo around each of the applique pieces.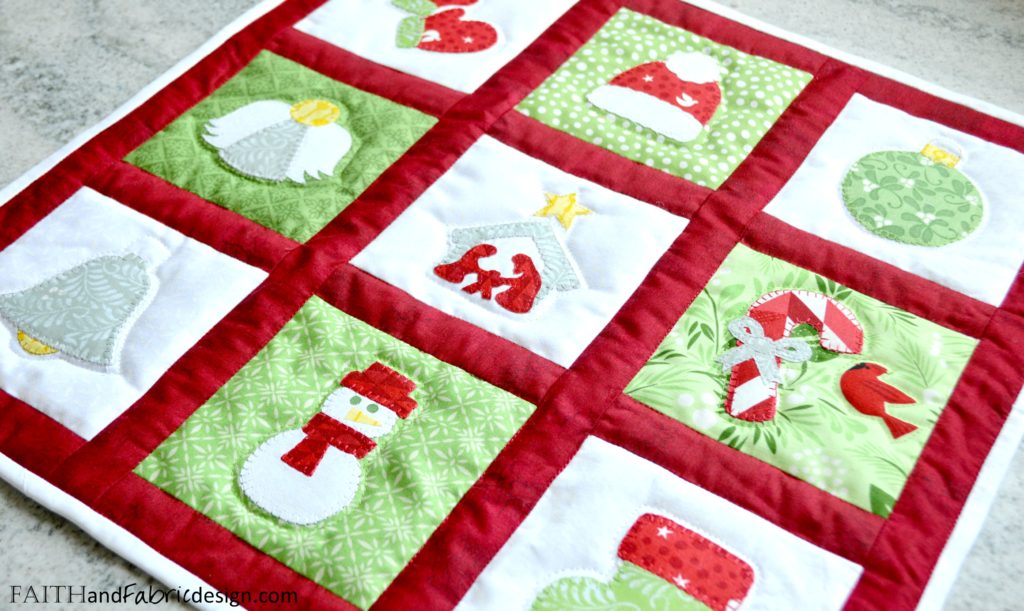 One of my favorite pieces to echo stitch was this adorable little red bird – she (he?) was a print on the fabric, so I added a tall/thin applique beside it, and echo stitched around them both.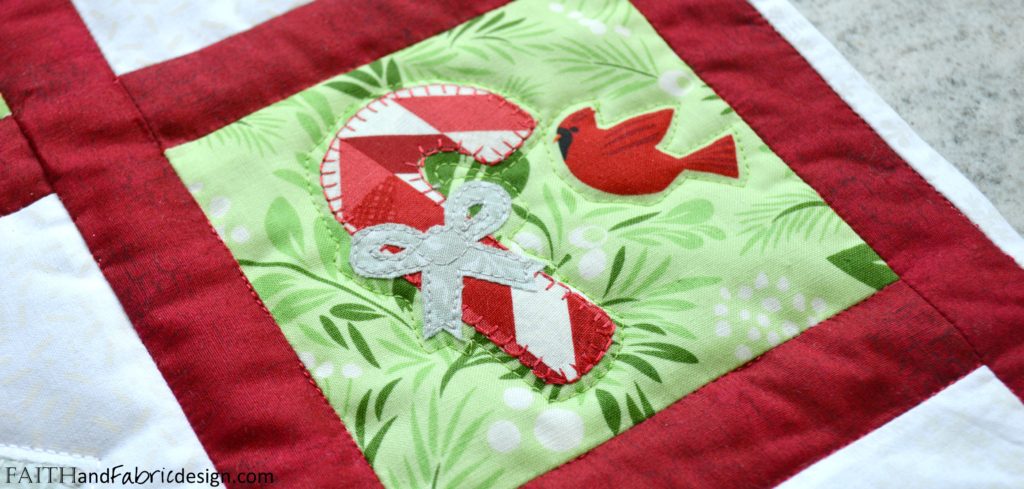 The echo stitch definitely makes the applique pieces pop, but I still feel like it needs something, you know? What would you add? …and what are you working on this week?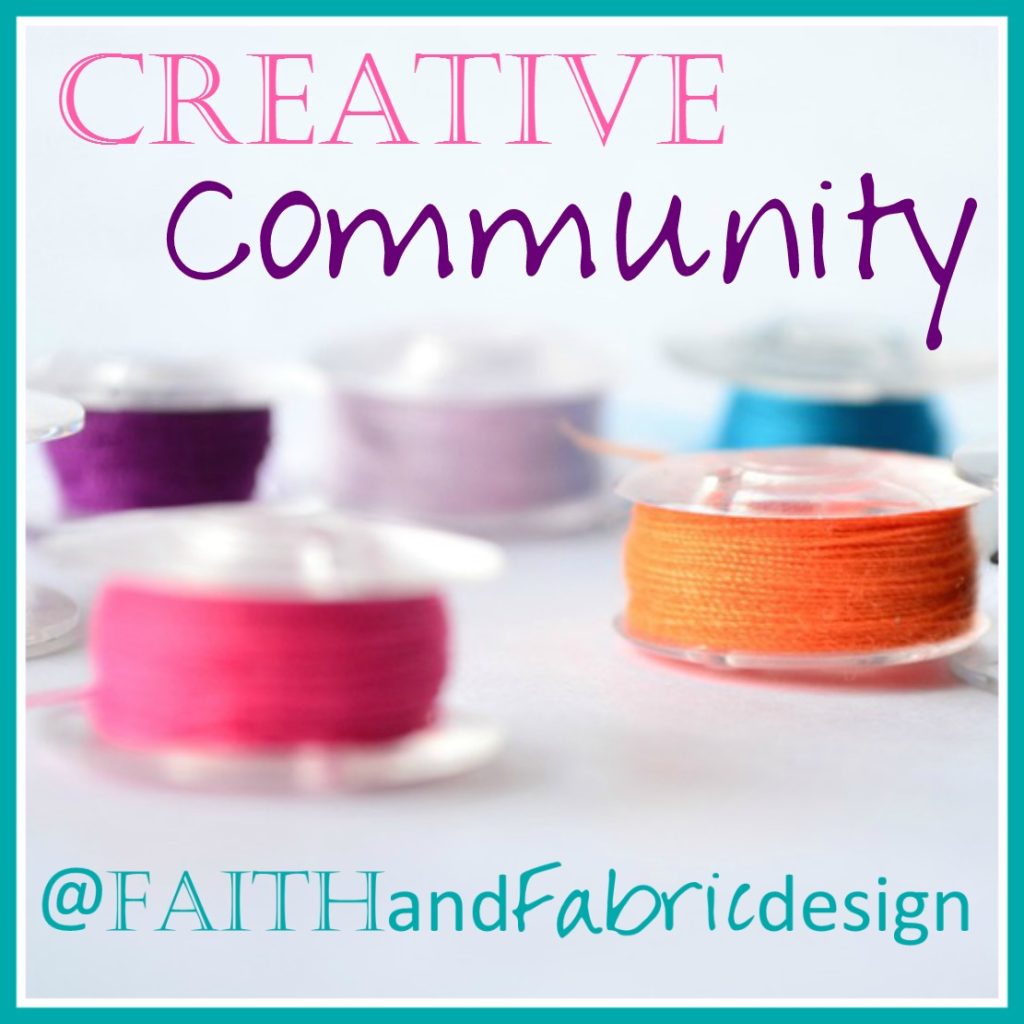 Just for fun, this post links up at some of these great Catholic and quilting sites!
(Visited 302 times, 1 visits today)