Hi! Welcome to Week Two of the New Quilt Blogger Hop, and to Faith and Fabric – my little piece of the online community.  It's been a fun few months so far, and special thanks to Cheryl, Yvonne, and Stephanie for coordinating this fun hop. Without further adieu, here's a bit about me and my site:
SHARE YOUR FAVORITE QUILT STYLES
My quilting style is the way I share and express my faith through fabric. I've been sewing for many years, and started quiltin a bit by accident after inheriting several large tubs of fabric when my elderly neighbor, Mimi, passed away. One of my first quilts was one she started, and it was an honor to finish it as a gift to her great grandson.
Once I started quilting, I searched for quilts celebrating Easter, Christmas, Advent…and couldn't find any that were what I was looking for. So, I started to design my own! One of the first quilt patterns I released was for the Advent Wreath – this is one of my favorites, as it serves a beautiful visual reminder of the Advent season when out on our dining table. It's a combo of paper piecing and applique, and was really enjoyable to design.


This past Easter, I wanted to move away from applique and design a quilt that had a definitive image but was made exclusively from blocks. I hadn't made a log cabin block before (crazy, no?), and really appreciated how the log cabin design could be manipulated to create a pattern within a pattern. I used both a standard (in browns) and modified (in watercolors) log cabin block to create the effects in the Easter Sunday quilt, and am so happy with how the colors fade! I'm also appreciative to my friend, Lia, who held up the quilt on an especially windy day at the beach so I could snap a few shots.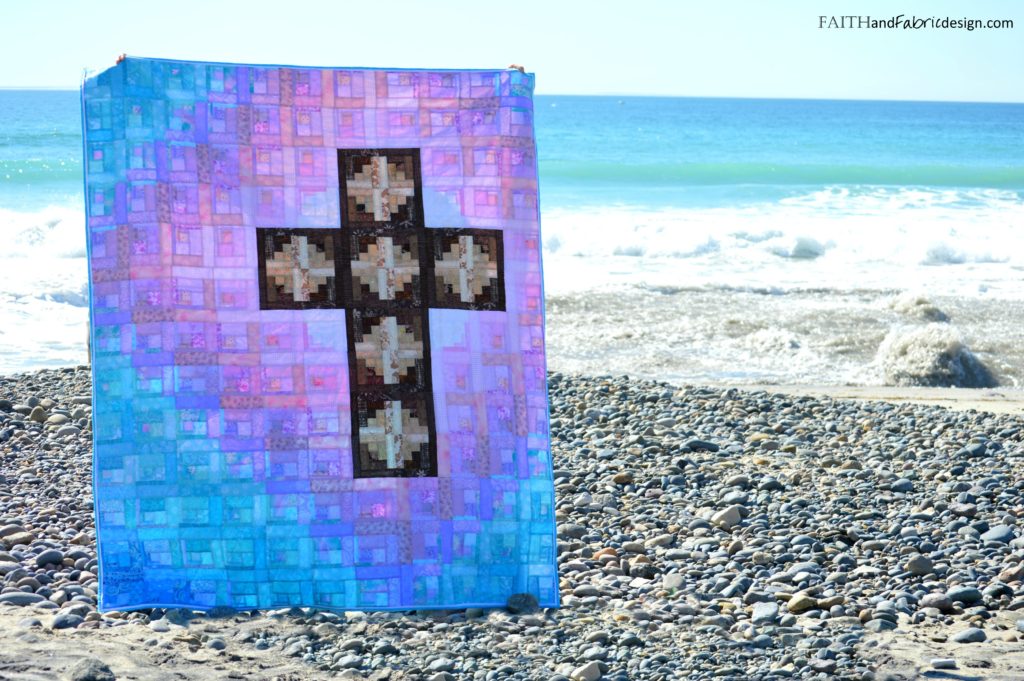 When I'm not quilting, I love hand sewing with felt. I've recently finished a felt activities book for my son, and am working on another round of Jesse Tree ornaments for my niece and nephew. One thing I really like about hand sewing with felt is how portable it is; I can bring the felt into the living room each evening and sit with my hubby while we chat or catch up on a show.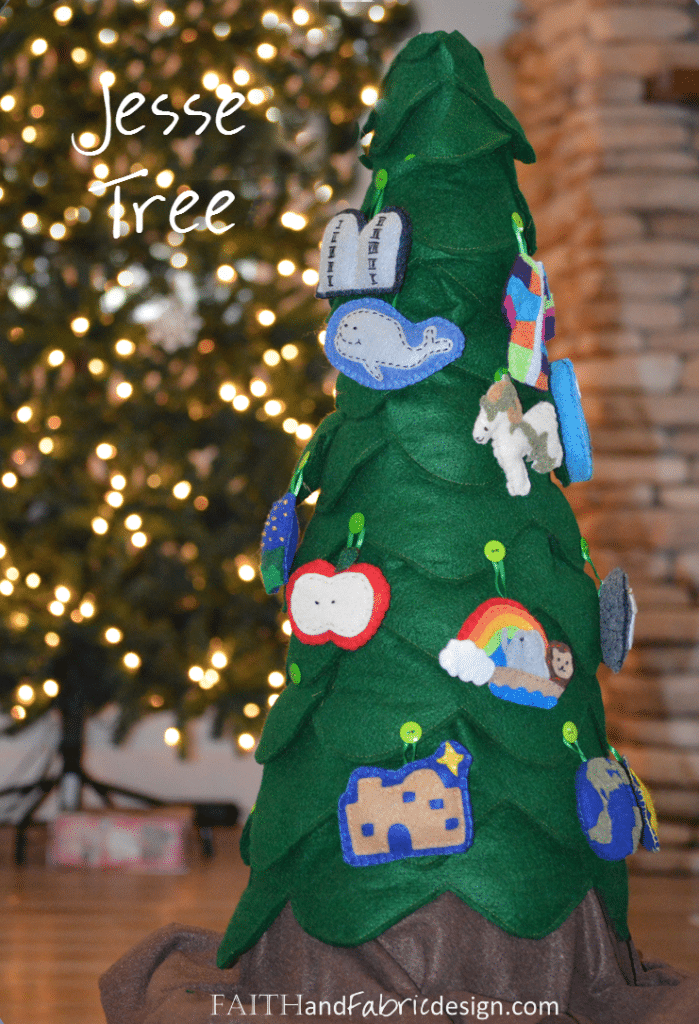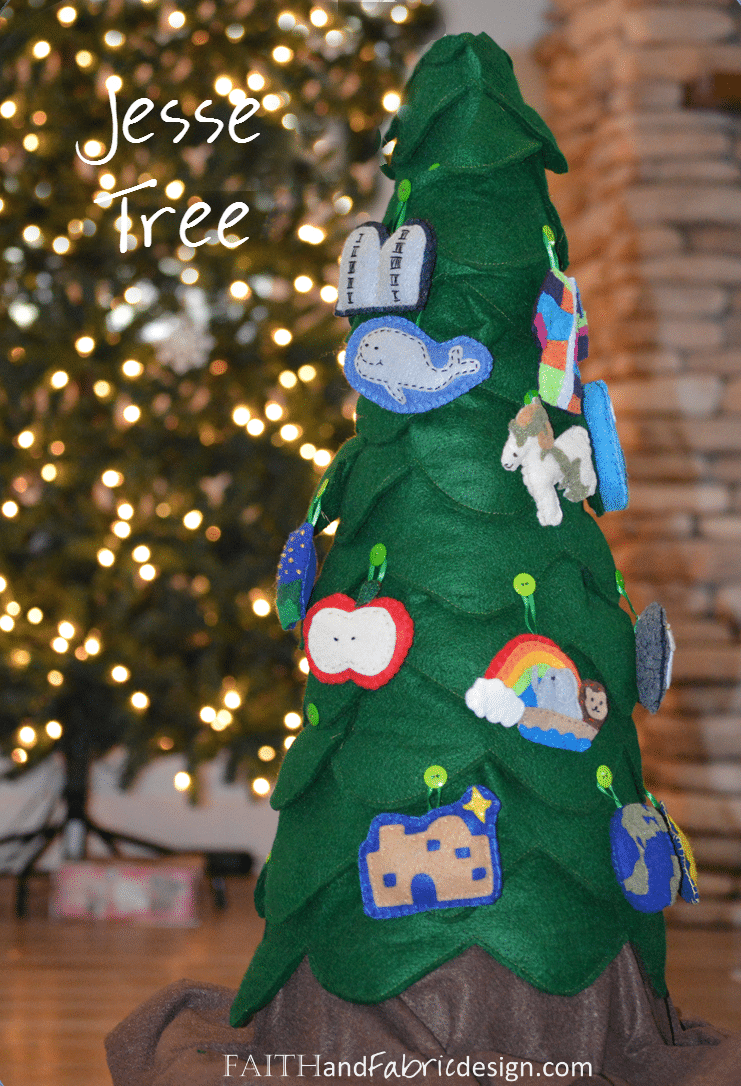 One new adventure I've started this year is a pop-up shop with a few friends on Instagram; each Tuesday, we – along with a guest artisan – offer handmade items for auction! Zelie and Co. has turned into not only a great way to share my wine bag / metal stamped charm sets with individuals who share my love of wine (ha!), but the opportunity to connect with other insanely talented artisans has been wonderful. We're continually inspired by each other's work in different mediums, and encourage each other to be our best!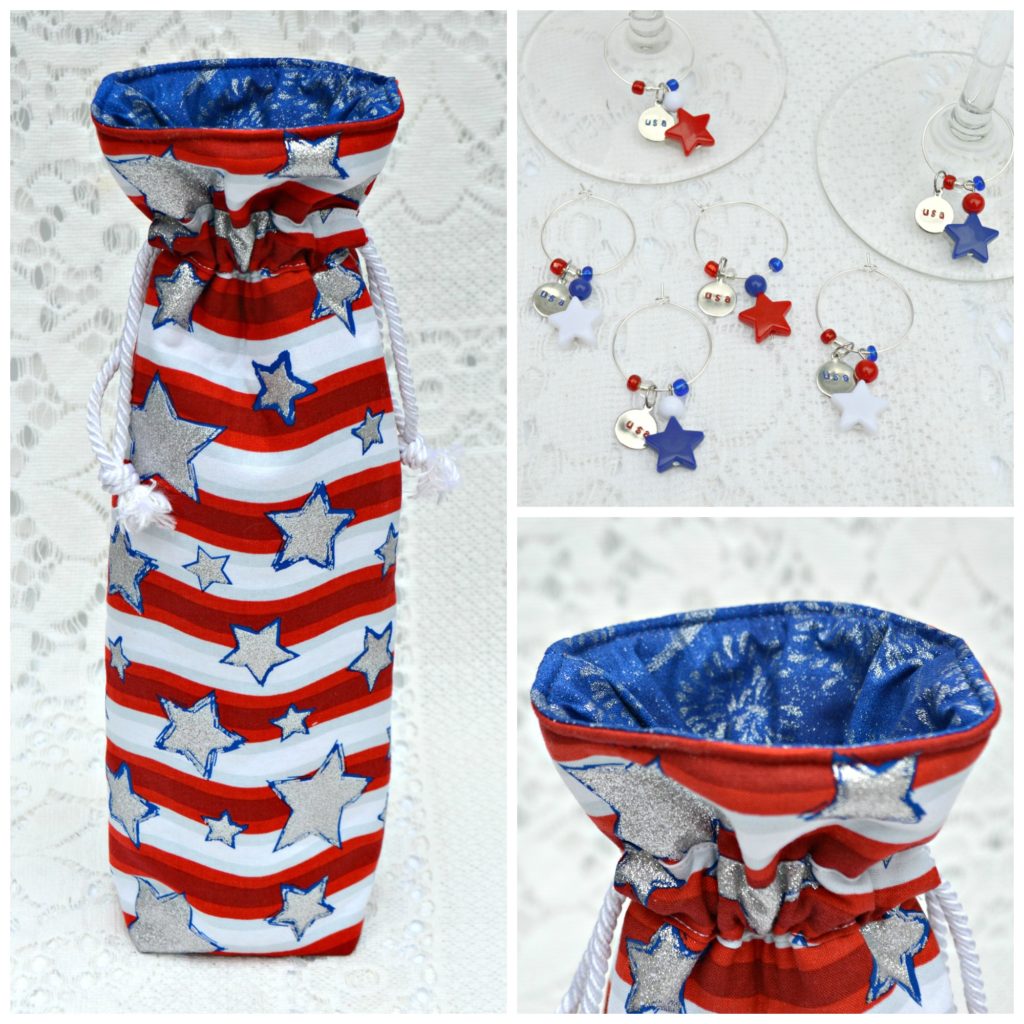 TELL US ABOUT YOURSELF AND YOUR SITE
I grew up in a small town in New Jersey, and have been crafting for as long as I can remember! The school I attended had a program similar to Girl Scouts, except the focus was on creating: roughly once per month we would meet at the leader's house with other girls in our grade and learn a new skill. Cross stitch, baking, candle making, cake decorating, embroidery, painting…having this level of exposure for so many years (K-6th grade) really opened the door – and my eyes! – to the many ways you can creatively express yourself. While there are some ways that are better left to others – like painting – sewing was one I always enjoyed. Speaking of enjoying, I also love the beach, red wine, and running…just not necessarily together 😉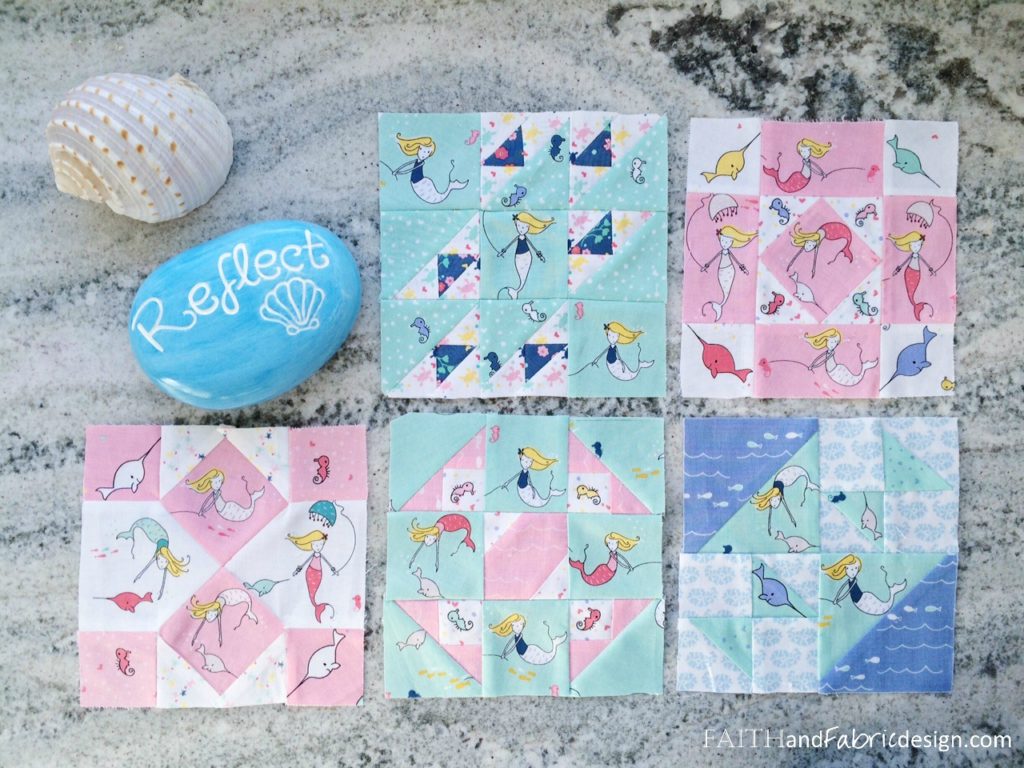 Fast forward many years to college in California. I met my future husband the first week of class, and we've been together ever since. I earned my MBA with a concentration in MIS, and a week after finishing my thesis married my man – it was a busy month! I then worked in the corporate world for ~13 years until becoming "mom", and am thankful for the opportunity to now stay home with our young son.
Blogging, for me, was something I got into after I started staying home with my son. I was an HR-IT project manager, and spent *a lot* of time in front of a computer. When I started staying home with little man, I missed that – and turned to blogging as a way to fill that need. My blog itself is a mix of two things: faith and fabric. I share the ways our family celebrates our Christian faith throughout the year, as well as quilts *usually* centered around this theme.
SHARE A TIP
This is a fun question! One of my tips recently appeared on Sew Mama Sew: How to Sew with Outdoor Fabric. Living near the beach means I'm often reupholstering our outdoor fabrics (saltwater + sun wreak havoc on outdoor upholstery), and it took me a while to learn how to work with these thicker and often coated fabrics.

I also thoroughly enjoy writing a series each month on Small Business Strategies for an online publication. As a small business owner, being able to connect with, learn from, and share the work of other small businesses is *very* important to me. What tips on quilting, sewing, or blogging do you have?
THE REST OF THIS WEEK'S HOP
Thank you for stopping by, and I hope we can stay connected! Here are some of the other talented quilters in my hive who are sharing a bit about themselves this week; stop by to visit them *as well as* win some great prizes!
Jennifer @ Inquiring Quilter
Abigail @ Cut & Alter
Jamie @ Small Town Stitchin
Irene @ Patchwork and Pastry


Just for fun, this post links up at some of these great Catholic and quilting sites!
(Visited 527 times, 5 visits today)