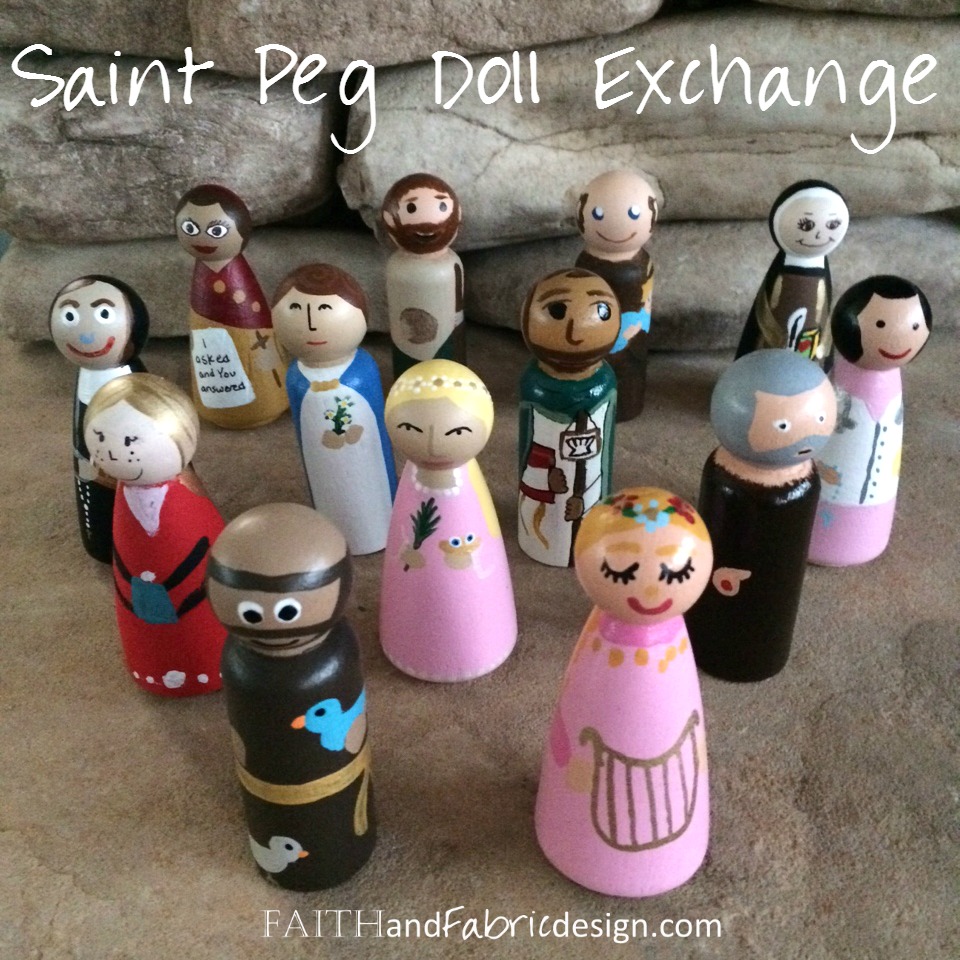 Row 1: St. Francis, St. Cecilia
Row 2: St. Mary Magdalene, St. Lucia, St. Padre Pio
Row 3: St. Elizabeth Ann Seton, St. Gabriel the Archangel, St. James the Apostle, St. Gianna
Row 4: St. Monica, St. Jude, St. Anthony of Padua, St. Theresa of Avila
In celebration of All Saints Day, one of my friends organized a Saint Peg Doll exchange. I've never participated in one before, and had so much fun with this one! I selected St. Monica as my saint; she is my patron saint and the one whom I selected for my confirmation, so creating a doll for her was a nice experience.
Don't you love how adorable the dolls look?? All in all, thirteen of us participated in the swap, so we each went home with thirteen unique dolls for our little buy cialis brand online ones to play with. It'll be interesting to see how my son plays with his dolls – he (in the adorable way four year olds gasp!) woke up this morning to see the dolls on the fireplace, and when I told him they were for him, he gave his happy little gasp and exclaimed, "All for ME??" – love! He asked about all their names, and what they were holding, and then started lining them up, putting them in his cars, and really enjoying them. They're a great accompaniment to the Saints Cards we picked up a few months ago, too!
What a fun way to learn about the saints!

Just for fun, this post links up at some of these great Catholic and quilting sites.
(Visited 1,007 times, 1 visits today)