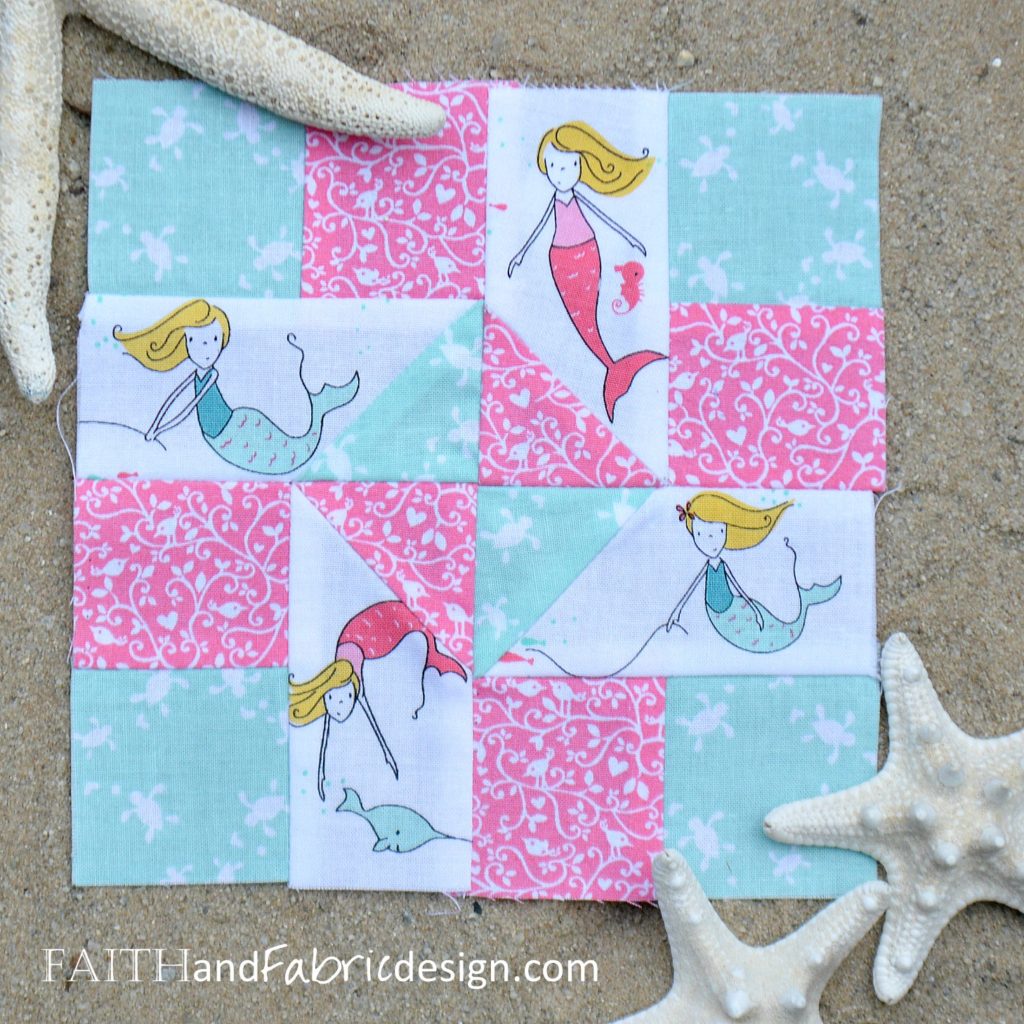 Block Completed: 10/27/15
Fabrics Used: Riley Blake

The mermaids are back! …and clearly, my iron should have been back, too – this block needs to be pressed and rephotographed 🙂 Priorities! I love the way this block turned out. The colors are perfect together, and I like the added pink/coral scraps with the color pop they bring.
Click here to see all the blocks that have been completed so far. Also – are you on Instagram? Let's connect!

Just for fun, this post links up at some of these great Catholic and quilting sites!
(Visited 240 times, 1 visits today)