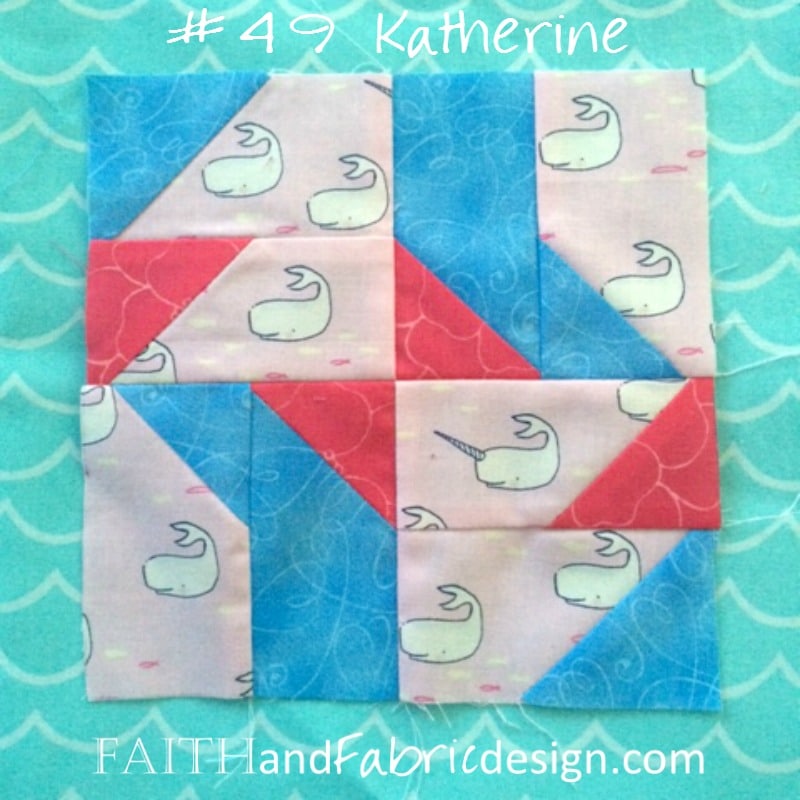 Block Completed: 10/7/15
Fabrics Used: Michael Miller "Out to Sea: Find the Narwhal", unknown scraps

Well, this was a fun block to make, but I have to say – it may be my new least favorite. I don't like the color combinations together – what do you think? The blue is too blue with the pinks, I think. Am I being overly critical?
Click here to see all the blocks that have been completed so far. Also – are you on Instagram? Let's connect! I've dubbed this my "Under the Sea for Me" quilt, so you can find this – and all the other blocks – on Instagram with the hashtag #undertheseaformequilt. Happy quilting!

Just for fun, this post links up at some of these great Catholic and quilting sites!
(Visited 189 times, 1 visits today)