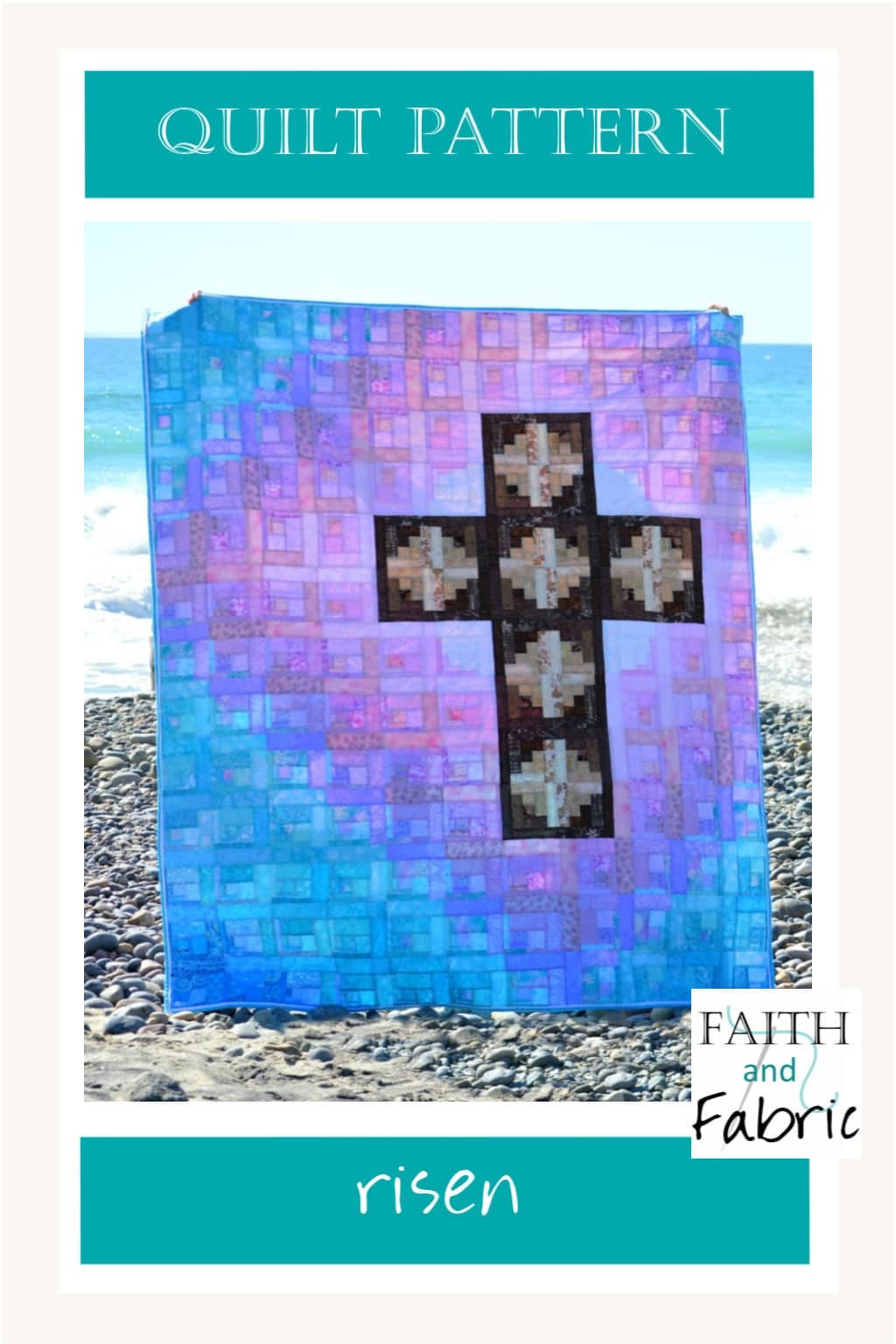 A few months ago, I was stitching a few quilt blocks together while listening to a very (very) interesting podcast. Abby Glassenberg was interviewing Luke Hayes, a quilter – or rather, sculptor – who is working on a multitude of incredible projects. One project that captured my attention was an exhibition in Los Angeles where he will be showcasing 50 log cabin quilts, each a variation on a theme. Hard to imagine – log cabin quilts. Fifty of them. Interesting.
For some reason, I couldn't let this go, and kept thinking about it. Having not made a log cabin quilt before, the idea of making one now seemed to stick. A concept, though – nothing. I was doodling in my notebook, when the song "Christ is Risen" by Matt Maher came on (love!), and the idea for this quilt was born.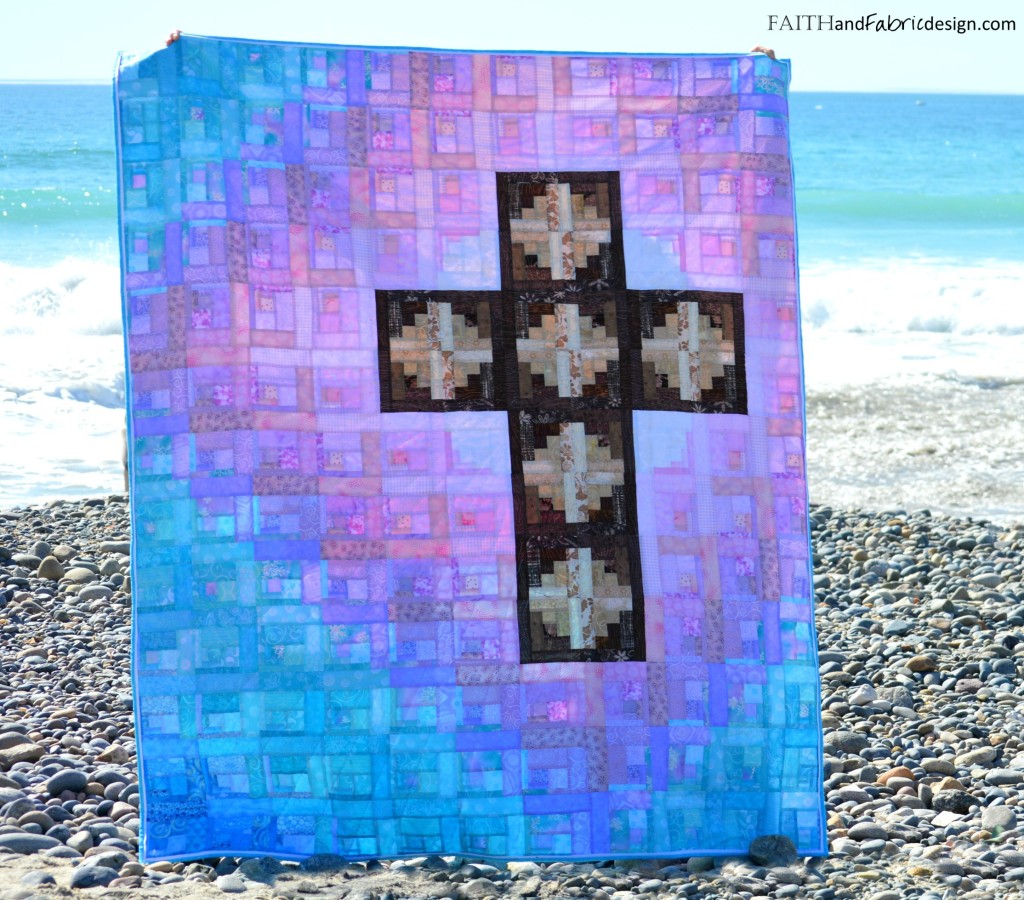 In designing this Christian Easter quilt, I wanted the quilt to almost literally speak RISEN. The cross, a dark contrast to the bright background, looks like the wooden cross on which Jesus hung. The lighter circles within the cross – five in total – almost make the shape that a person would be in as they hung on the cross; head, torso, arms, and legs. The focus isn't death here, though – it's the brilliance of the resurrection. Bright white emits from behind the cross, fading into pinks, purples, and blues. The purple is minimized as Lent is over, and the joyous Easter season has begun!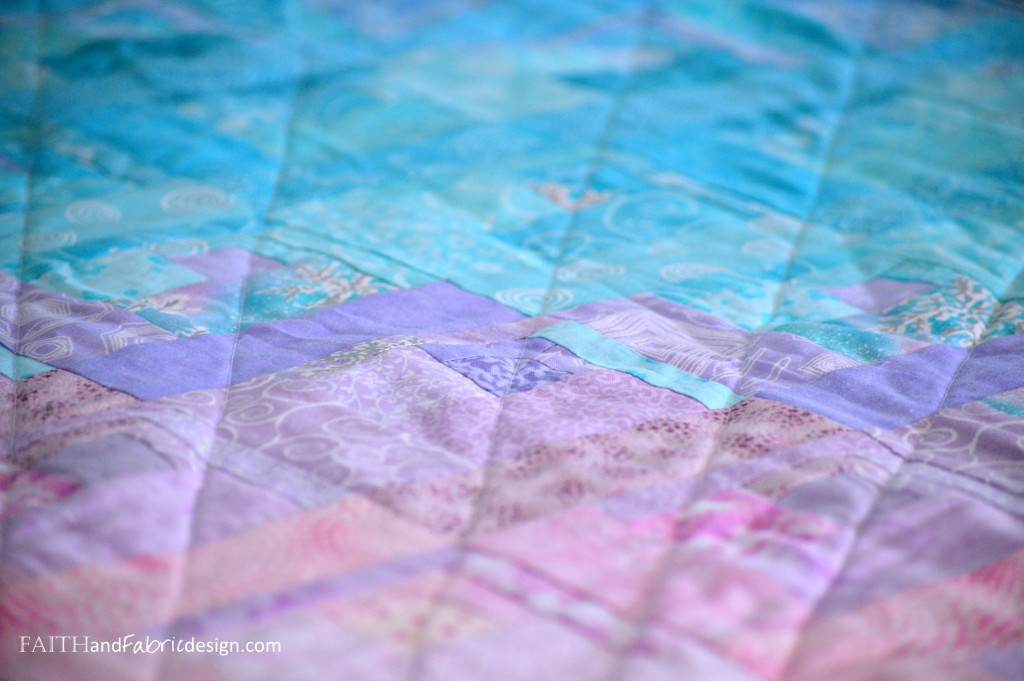 To make the back of this Easter quilt, I used large and small cuts of fabric – the same fabrics that are on the front. Amazed at how sharp these colors contrast and pop against each other on this side! The colors fade so evenly on the front, and yet stand in stark contrast to one another on the reverse.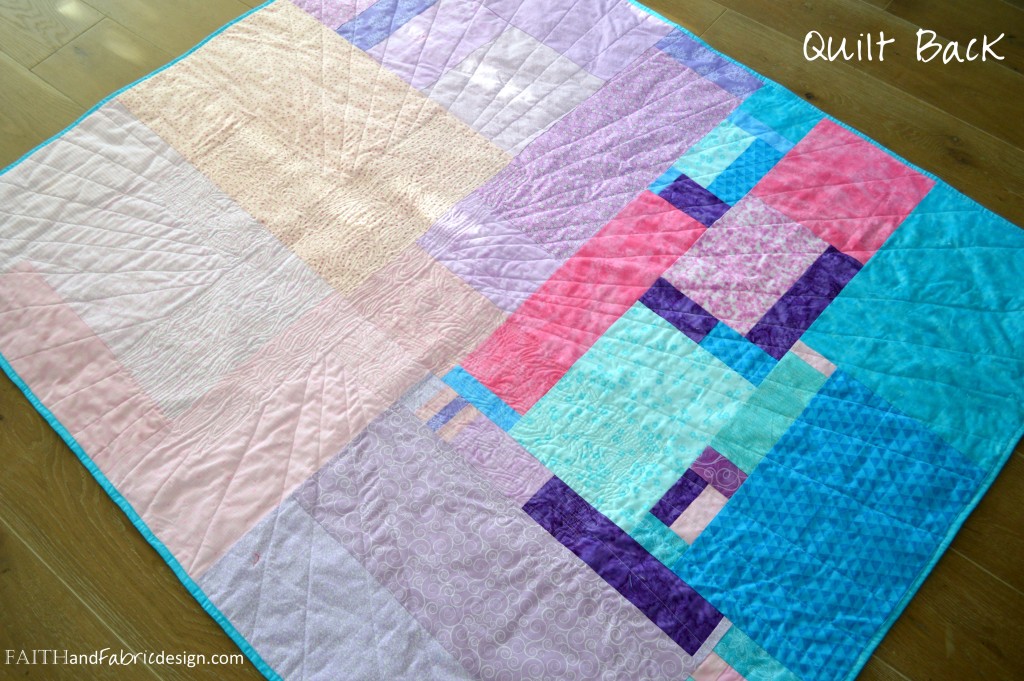 To quilt, the talented Julie Isa of Farmehouse Cottons use her long arm to make a wood grain print on the cross. I then quilted long lines radiating from the center with a walking foot. The combination of the two gives an amazing effect, both on the front *and* back! Now, since not all of us have a long arm (I dream of owning one some day!), I've prepared a video for you showing you how to create the wood grain design as you free motion quilt your cross on your domestic machine:
The pattern contains instructions to make this quilt in two sizes: Large Quilt Size: 55" x 65" and Small Quilt Size: 27.5" x 32.5" – it's a two-in-one!








Just for fun, this Christian quilt post links up at these great Catholic and quilting sites!
Also, this post contains an affiliate link or two. Thanks for supporting my site!
(Visited 6,711 times, 7 visits today)