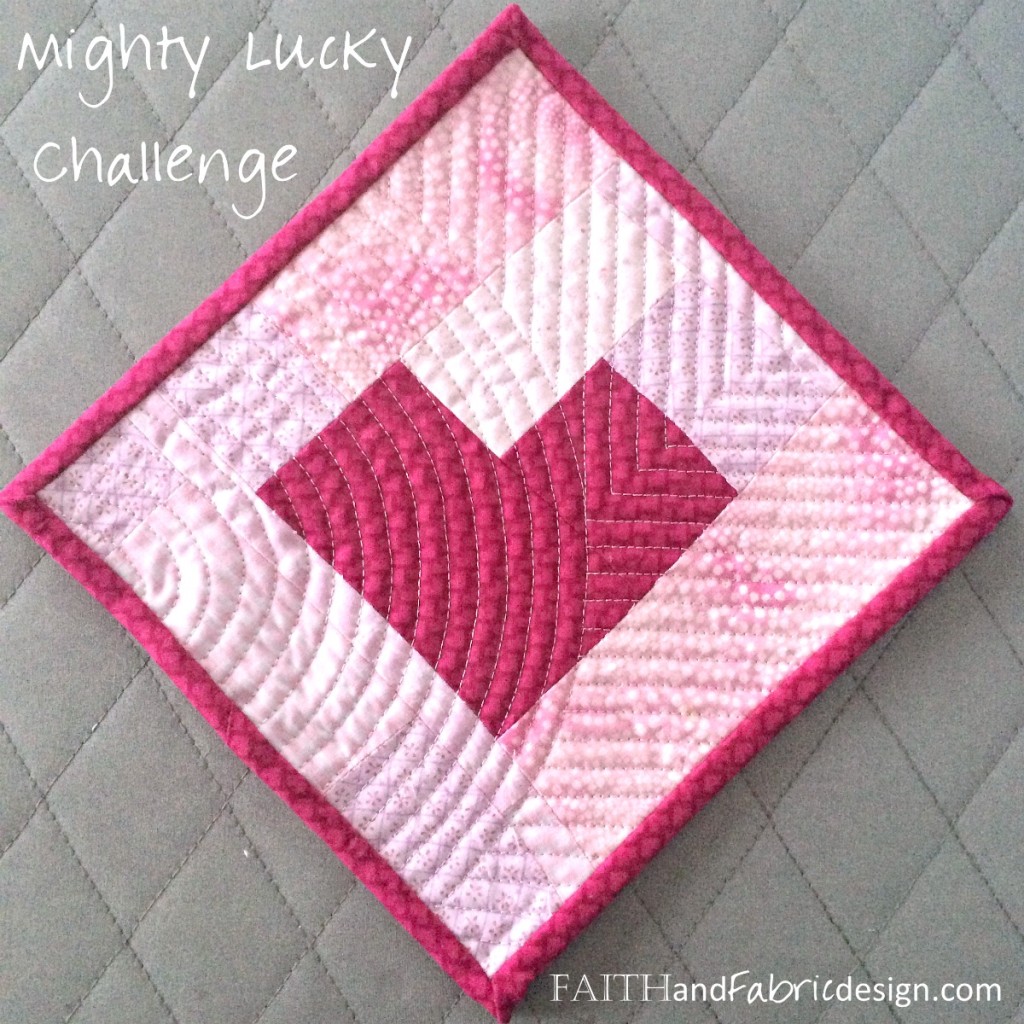 Well, while January's challenge was a success (at least in my book), February's was a bit less. This month's challenge was to work with modern minimalism, lots of white space, and abstract design. I'm not really good at any of those, so this was definitely a challenge for me!
To get started, I dumped out my scrap jar full of pinks. I have a LOT of pink scraps left from the Easter Sunday quilt, so pink it was! Now to be abstract…abstract…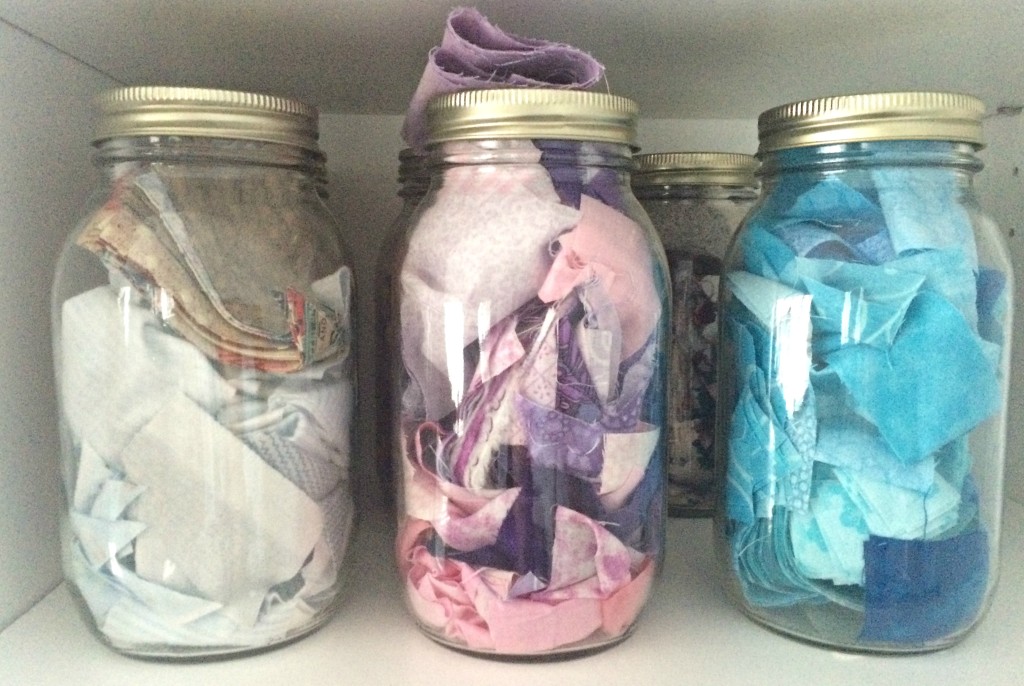 Two of the darker pink pieces were laying on the floor and seemed to make a sideways heart. Bingo! Inspiration! I took those two darker pieces, and placed them on the design wall. Around them, I surrounded lighter low-vol pinks, using scissors and not a rotary cutter to trim as needed (part of the challenge).
The piecing was actually a lot of fun, and it came together in all of about :15min since there weren't exact lines or cuts to make. In looking at how it came together, buy cialis vancouver though, it's not exactly as minimalist or as abstract as it could have been! I didn't realize (at the time) how centered the heart was; having much more blank space would have made a difference.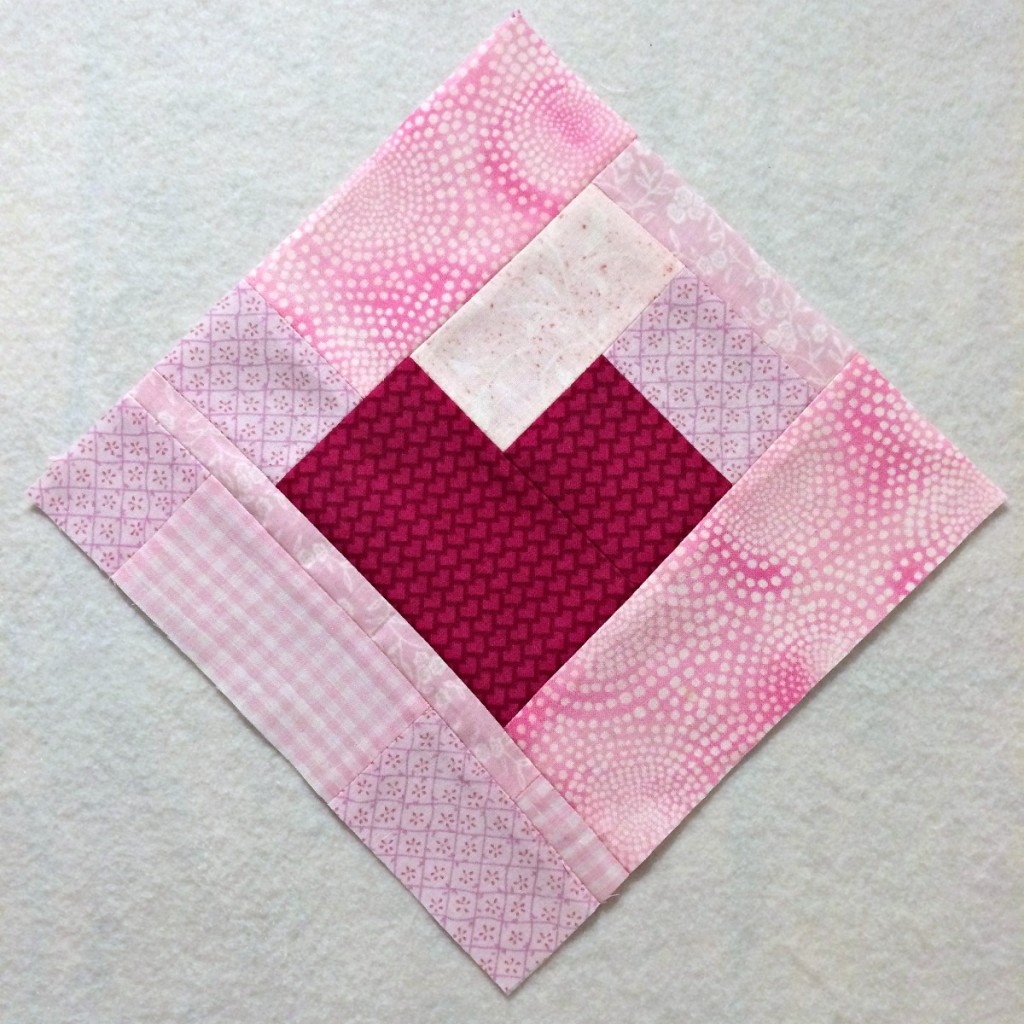 To achieve a more modern feel, I quilted heavily with the walking foot both organic circles which radiate from the corner as well as right-angle lines which butt into the circles. This part I loved – though tying off each thread took longer than creating the quilt top!
When it came to binding, I used the same color fabric as the heart. I figured since it wasn't the most minimal, it was ok to continue to deviate and pull the dark to the outside.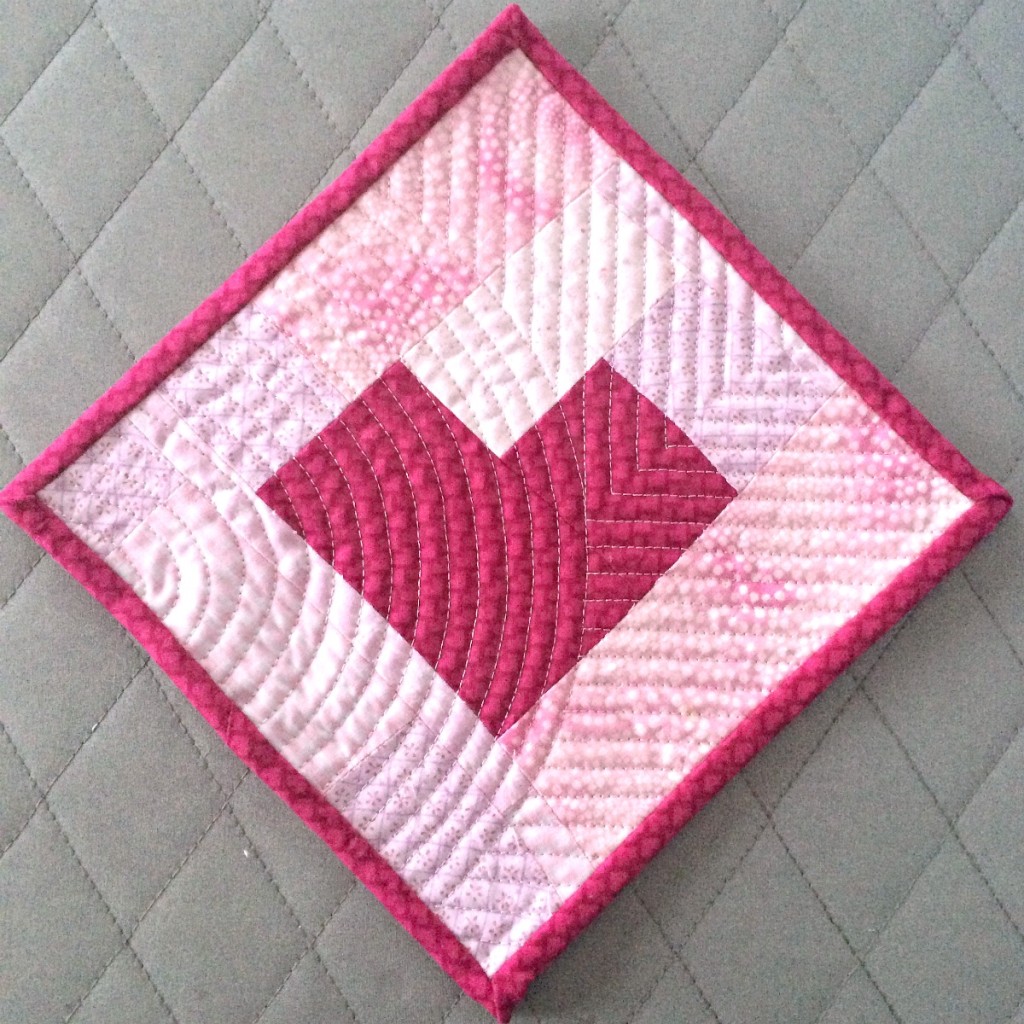 Overall, I think it turned out cute *but* isn't exactly the best example of modern minimalism. Will definitely try this challenge again.
What quilting challenges – besides sewing with bias tape – are you undertaking this year?

Just for fun…this post links up at these great Catholic and quilting sites!
(Visited 204 times, 1 visits today)