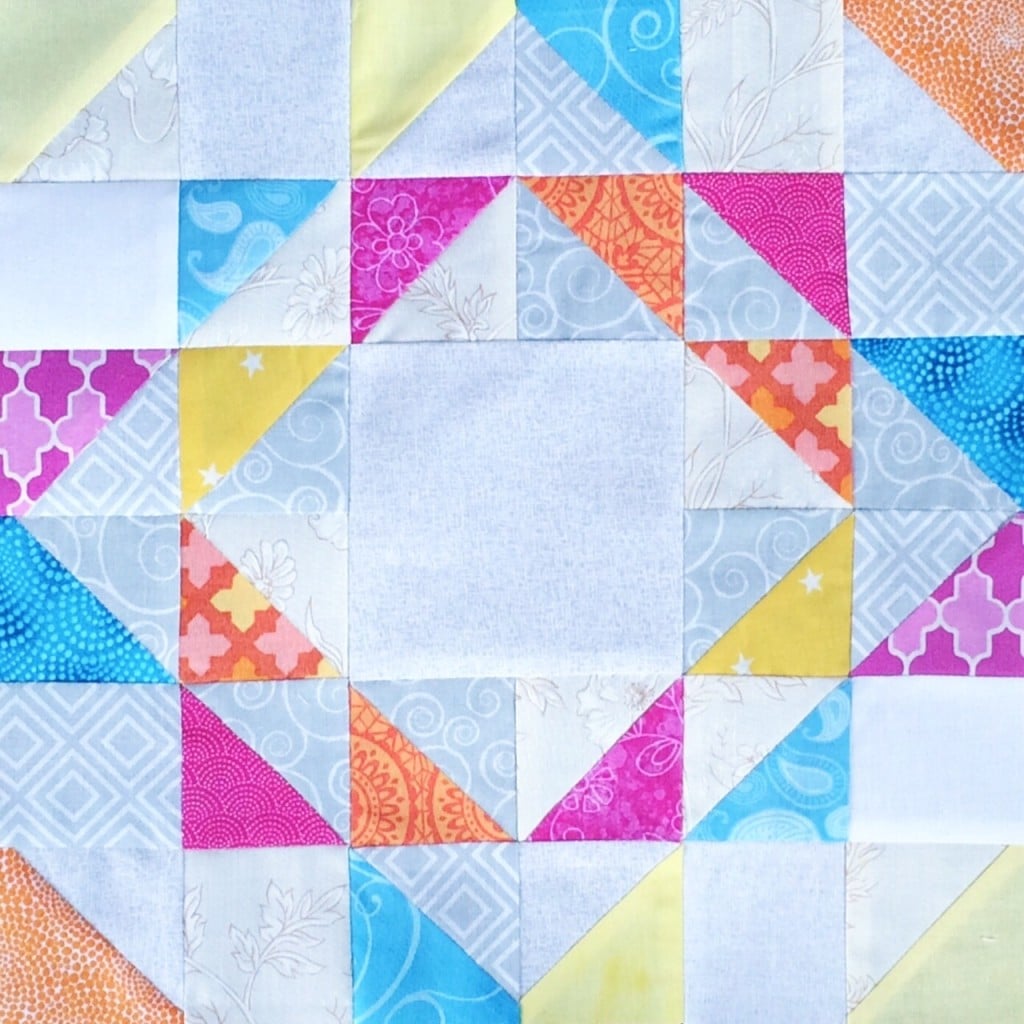 Well, if I was ahead of the game in January as being one of the first in the Quilt Bee to get my block done, I managed to balance it out this month with being not only the last but late in sending it out! Oye – February honestly got away from me.
February's block was chosen by Bee Chris, and she selected the ripples pattern. I liked this one, as I do love half square triangles! She had a really interesting request, too – no specific prints, and just four primary colors: bright pink, true orange, blue teal, and vibrant yellow. For the background tones, she just wanted low volume prints. Interestingly enough, the low volume prints were the hardest for me – I hardly have any of those (but what's more fun than a trip to the fabric store, right?).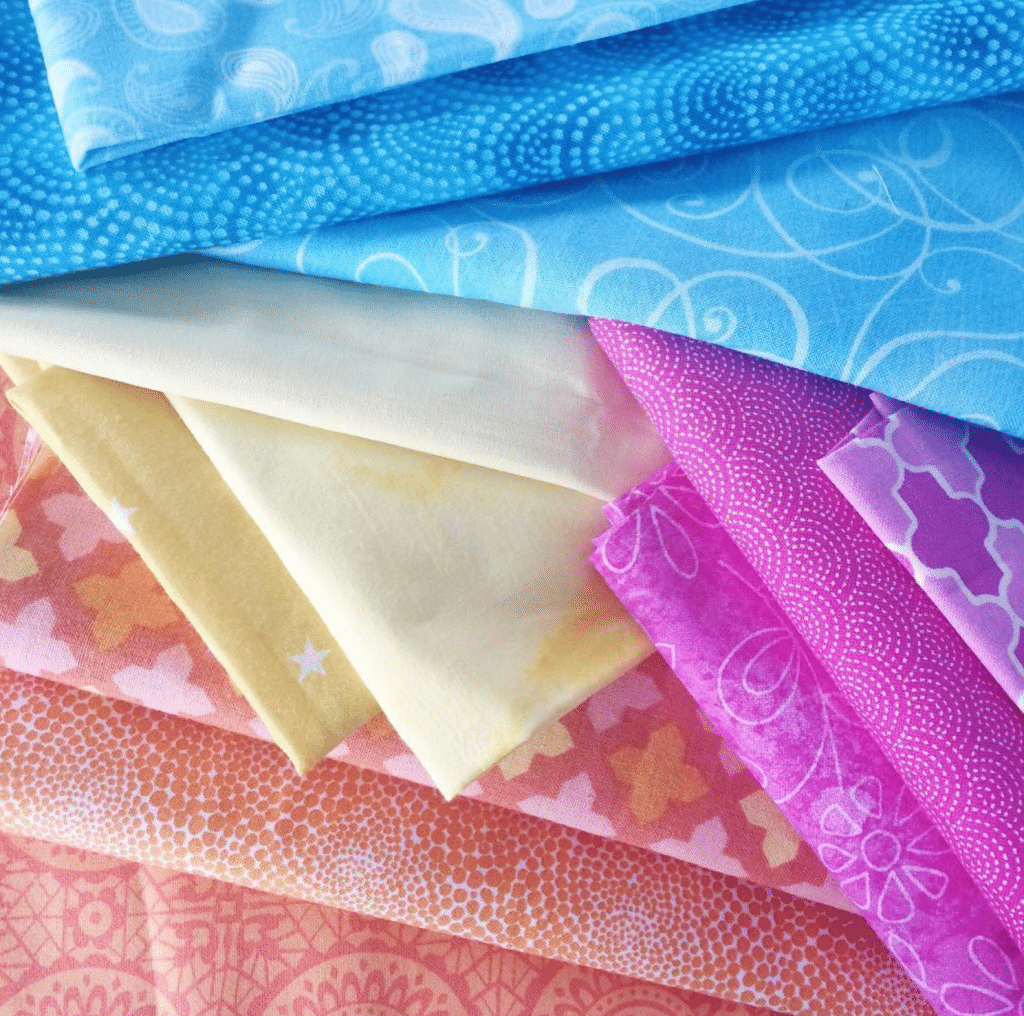 The effect together is really brilliant, and it's been fun seeing some of the photos Chris has posted as she has received (ahem…on time) blocks from the other members in the hive. Here's a picture from her IG account (click on it to give her a follow). Can't wait to see how the final quilt turns out!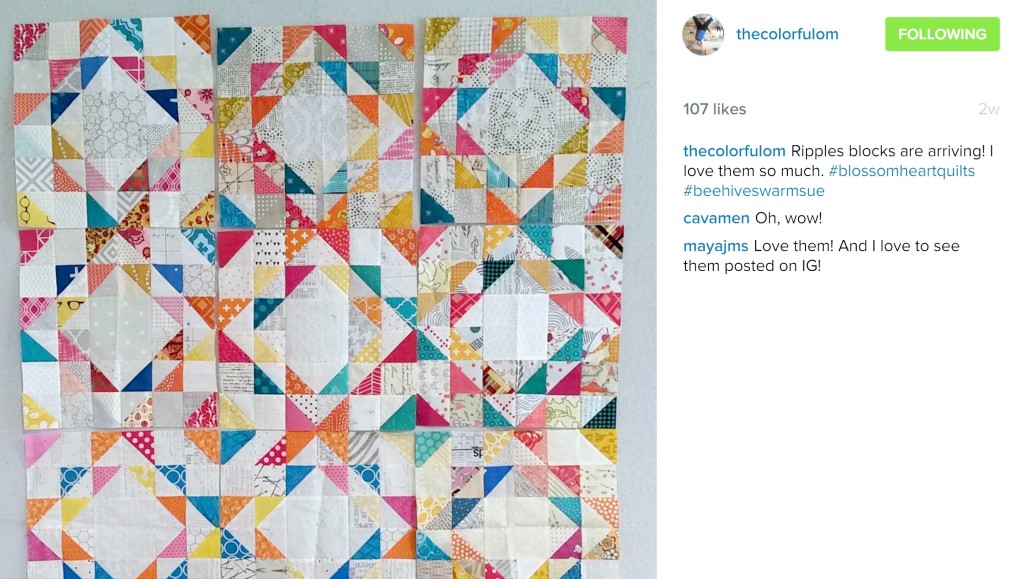 Just for fun…this post links up at some of these great Catholic and quilting sites!
(Visited 183 times, 1 visits today)