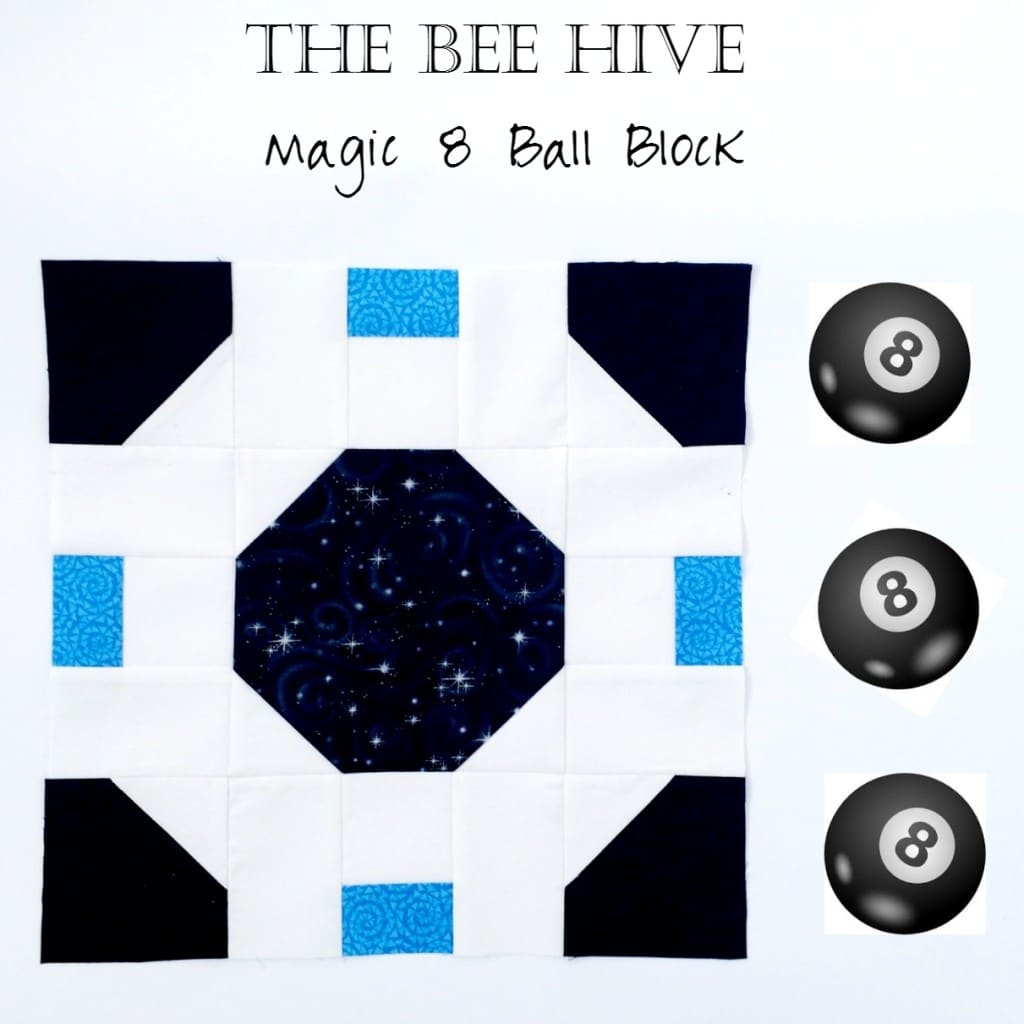 I'm super excited to join in on Blossom Heart Quilt's Bee Hive for 2016! One of the goals I have for 2016 is to continue working on my piecing techniques, so adding the Bee Hive to the ongoing Farmer's Wife blocks is a great fit.
The block for January was selected by Lisa, and she chose the Magic 8 ball. This was a beautiful block to make, and – even better – I *almost* had all the fabric on hand! She wanted a black fabric with a white print in the center, and the only white/black combos I had were equal in part…as in, half black and half white and not mostly black with a bit of white. A quick stop at the fabric store fixed that as this Robert Kauffman print was a great fit!
Will share the photos once Lisa gets the blocks from everyone else and assembles them into a full quilt. Can't wait to see it come together!

Just for fun, this post links up at some of these great Catholic and quilting sites!
(Visited 172 times, 1 visits today)