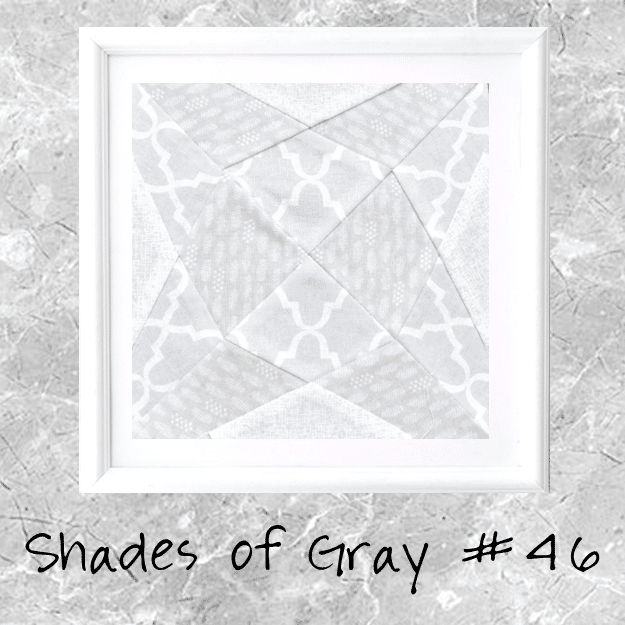 Block Completed: 01/03/15
Fabrics Used: on-hand stash

Am I overwhelming you with gray blocks this week? It's felt really good to get through so many blocks for the Farmer's Wife quilt. I'm still behind (as in way way way behind) but getting three done so far this week has felt great.
I wanted to do another block of similar-toned fabrics, so the colors in Jewel are all very similar. That said – I think I chose the wrong block to do it in. This block has such movement with those angles, and contrasting fabrics would really have set it apart! Will have to try this block again with different fabrics another time.
Click here to see all the blocks that have been completed so far. Also – are you on Instagram? Let's connect. Happy quilting!

Just for fun, this post links up at some of these great Catholic and quilting sites!
(Visited 118 times, 1 visits today)