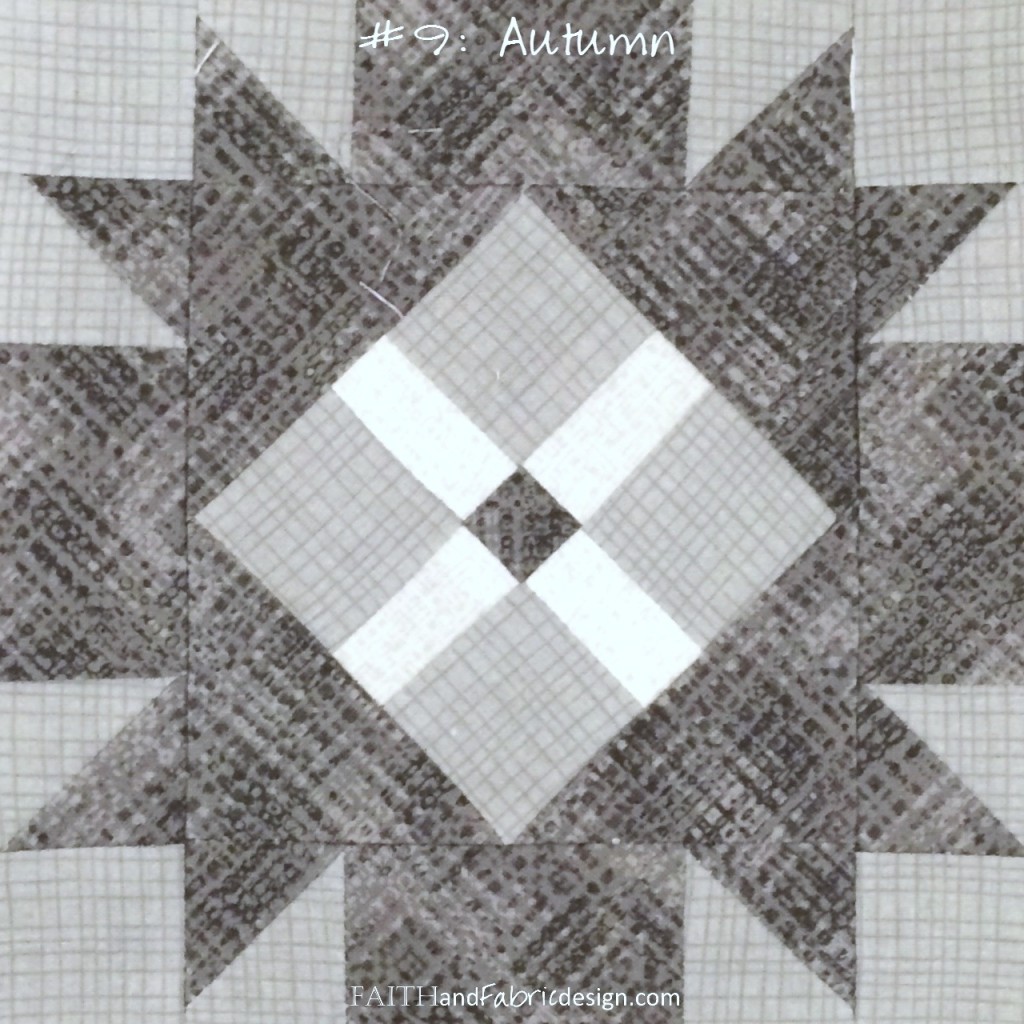 Block Completed: 01/03/15
Fabrics Used: on-hand stash

This block has become one of my favorites…and it was completely by accident. There are many things I really liked – not only the linear geometric print of the three fabrics, but that pop of white color in the center really makes the block come alive! I've *mostly* finished up the full same-tone blocks for the gradient quilt, and so having the more mixed-tone blocks is a lot of fun. I'll openly admit, though, that that super light gray in the center was accidental – I had a small scrap that was just the right size so I used it. Love the way it worked!
Click here to see all the blocks that have been completed so far. Also – are you on Instagram? Let's connect. Happy quilting!

Just for fun, this post links up at some of these great Catholic and quilting sites!
(Visited 167 times, 1 visits today)