Perhaps it's because my father, father-in-law, and grandfathers were part of the military, or maybe it's living so close to a military base and seeing the Marines throughout the city, but every time I see the red, white, and blue flags waving in the breeze, I get a bit misty eyed!
I've had this fun fabric for a few months now, gifted to me by Mimi, and really wanted to make something for Memorial Day, 4th of July, and Labor Day. I love how it has a touch of country to it – the denim blues and rustic reds have a definite mid-west feel to them, so I chose an off-white (instead of bright white) fabric to round out the red-white-blue combo.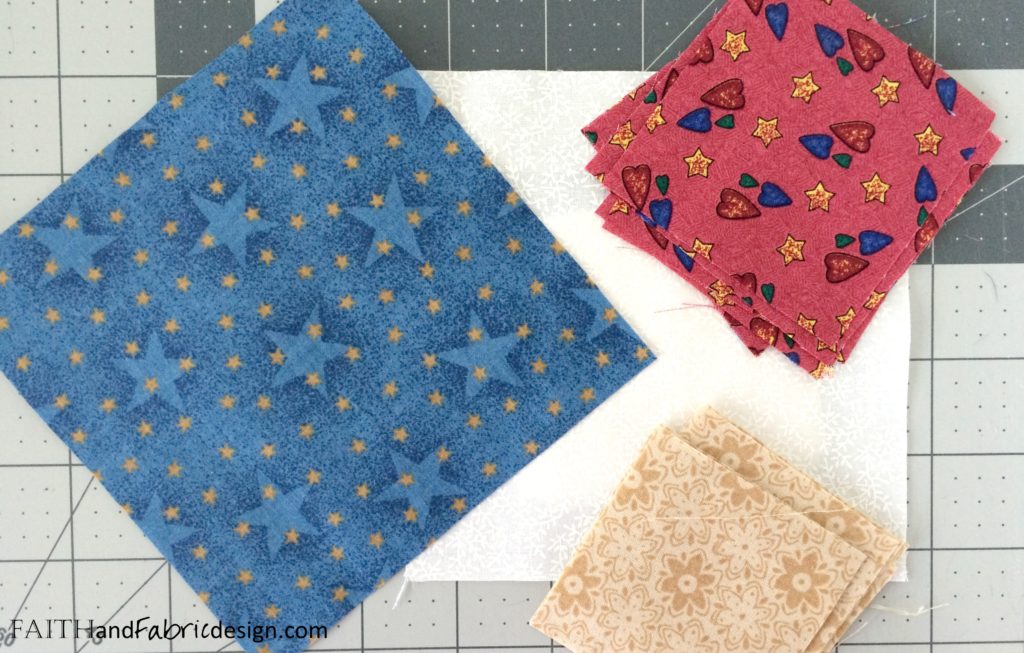 Since each piece of fabric was a fat quarter, I had to get creative in what to make – so I chose a festive runner! Since it's inspired by Old Glory, incorporating a star pattern was important…and this Double Star pattern from Blossom Heart Quilts was perfect.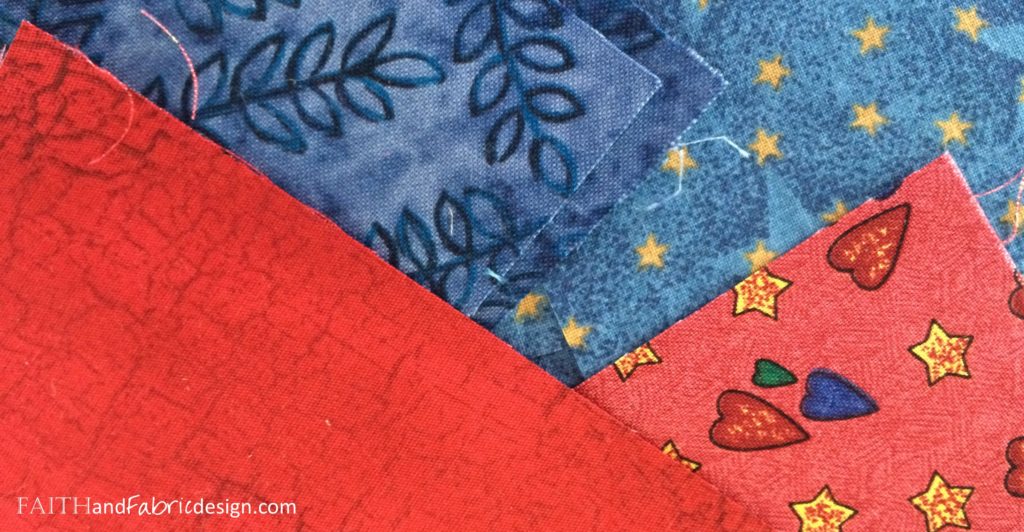 I started cutting up the fabric last night, and ended up *just* short of four pieces! Yikes! Thankfully a fabric stash came in handy, and it's now going to be a bit more patchwork than just the original three colors. I'm ok with that.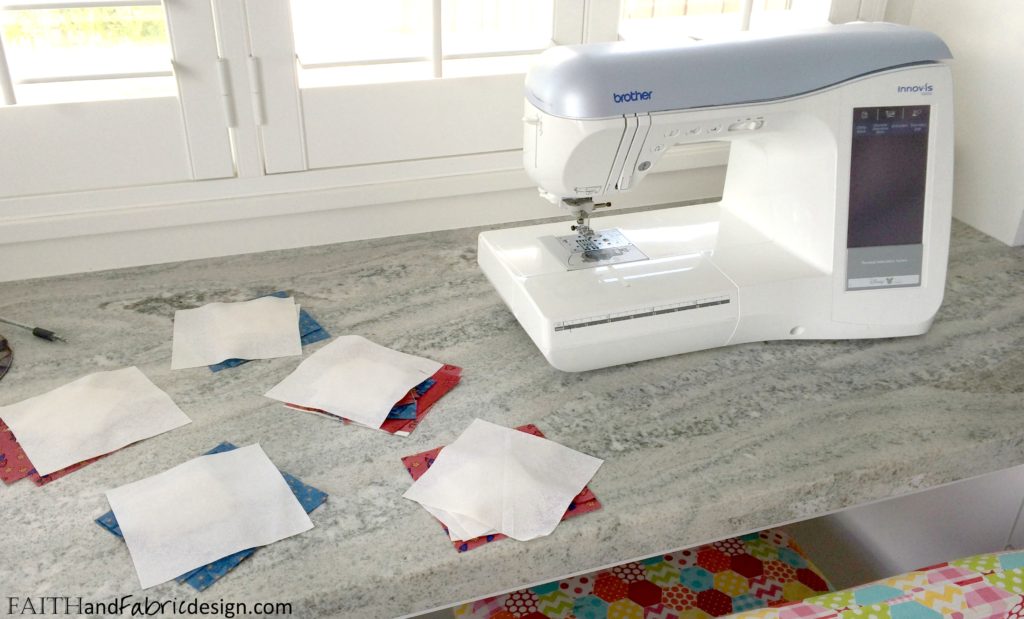 …now, onto the sewing! What are you working on this week?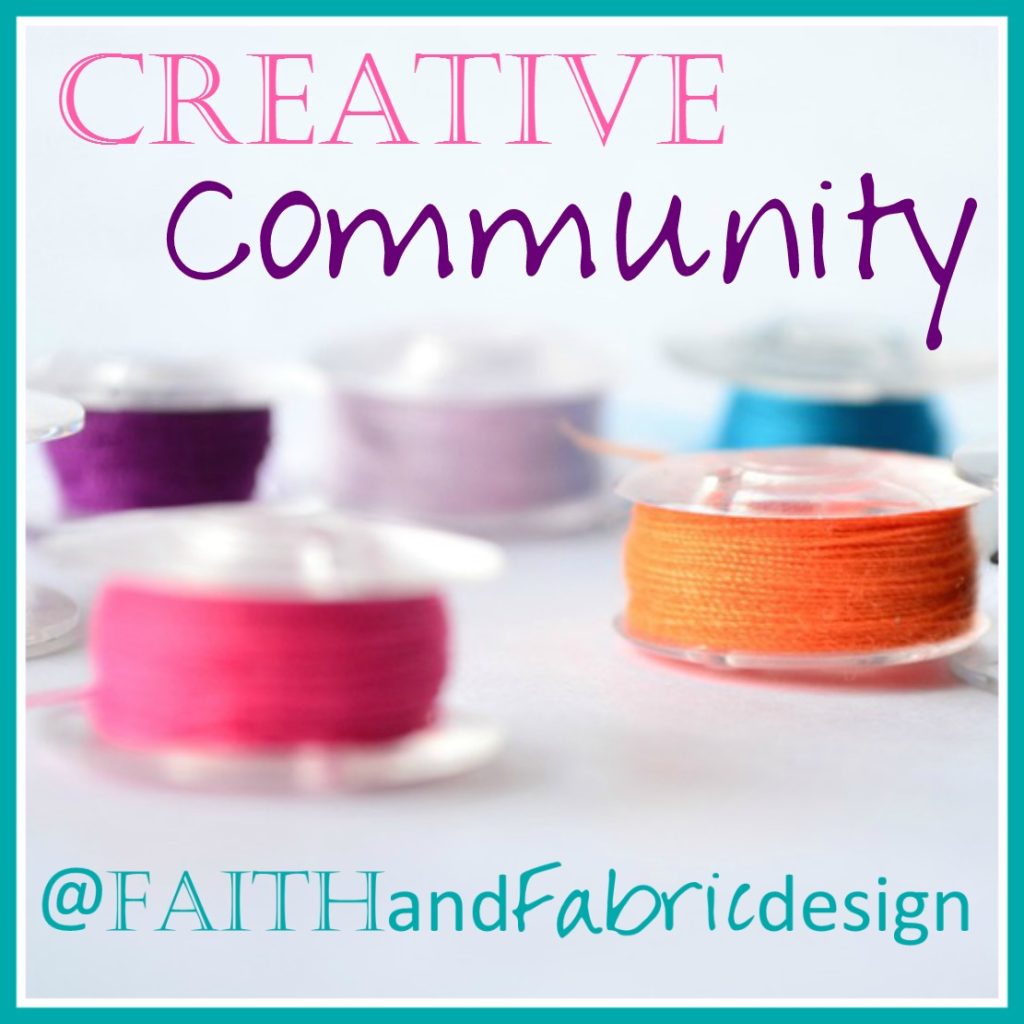 Just for fun, this post links up at some of these great Catholic and quilting sites!
(Visited 196 times, 1 visits today)