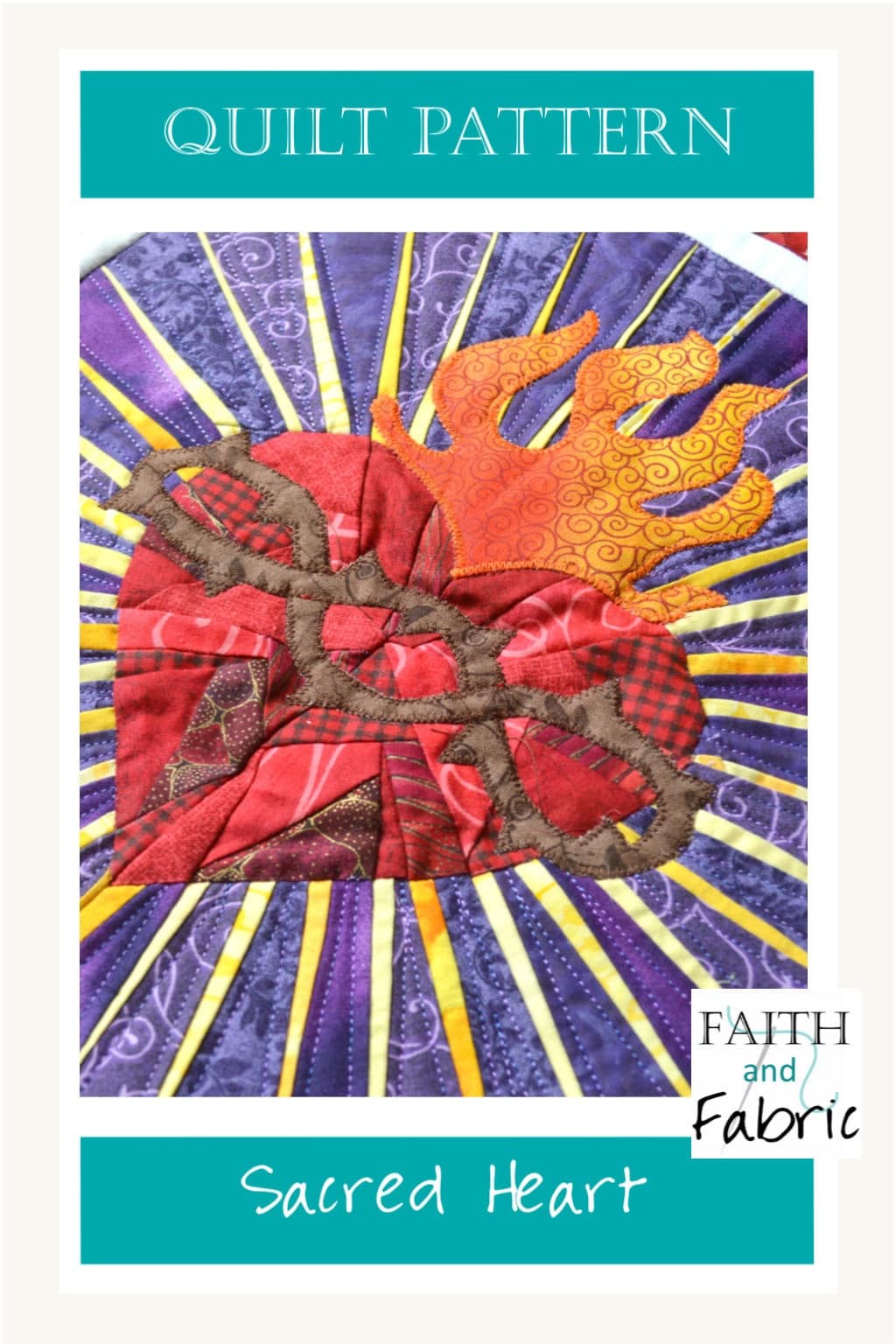 I was fortunate to have my grandparents, three of them, with me not only during my childhood but well into my young adult years. Faith was a big part of their life, and many of their walls bore the beautiful images popular in Catholicism. My grandfather diligently kept a 12-month calendar on the wall of their kitchen, and it was here I first saw the image of the Sacred Heart when I was young.
Devotion to the Sacred Heart began around 1672, and continues today as we honor His divine love for us. While we celebrate year long, the Sacred Heart feast day is celebrated 19 days after Pentecost (usually in May/June). The crown of thorns represent Jesus's death, while the fire represents the transformative power of divine love. (You can learn more here about the Sacred Heart.)
This Sacred Heart quilt pattern combines foundation paper piece within the heart and radiant rays, applique flames and crown of thorns, and both traditional and improv piecing for the finishing details. It's the perfect technique for this quilt!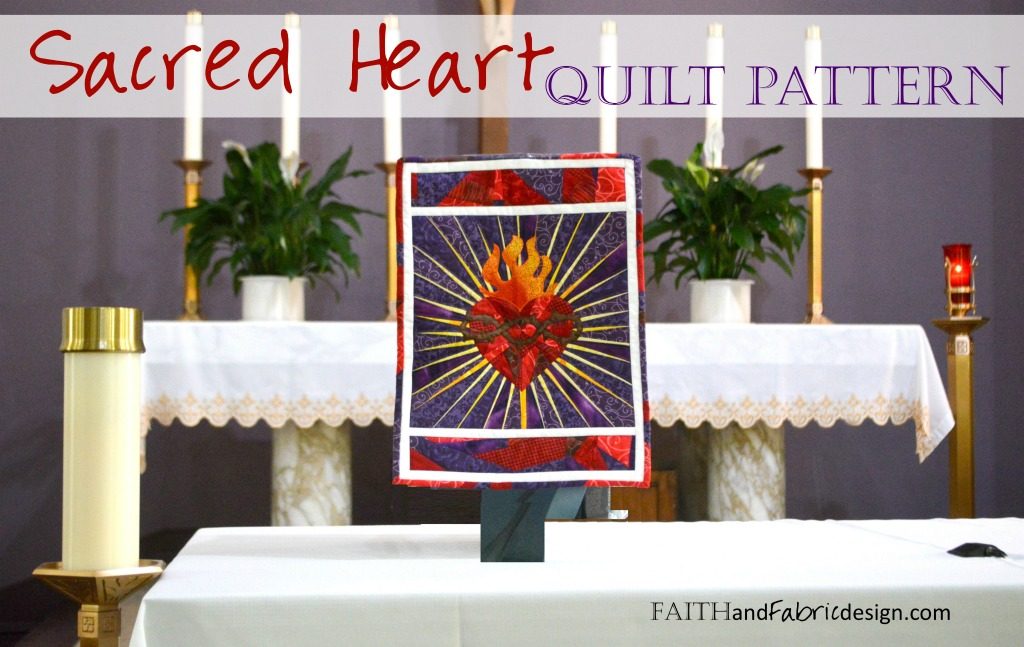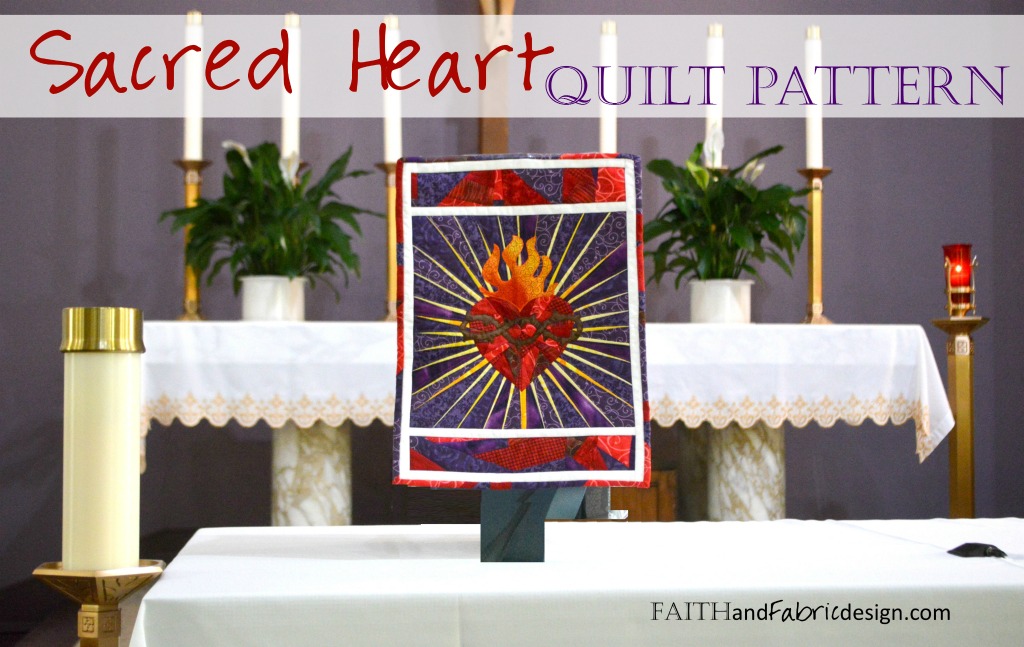 Don't you love the tones in that thread? It's Grape Wine from Sulky's Blendable collection…I absolutely love the effect it creates on the quilt. I'm tempted to add additional straight-line stitches to the radiating purple background; it really makes the yellow rays of light pop!
This Sacred Heart quilt finishes at 13" x 18", but the paper piecing templates can easily be print at greater than 100% (in your printer settings) to make a larger banner perfect for your church or home! Includes a coloring sheet so you can test colors out prior to beginning your sewing.






Just for fun, this Christian quilt post links up at these great Catholic and quilting sites!
Also, this post contains an affiliate link or two. Thanks for supporting my site!
(Visited 2,537 times, 4 visits today)