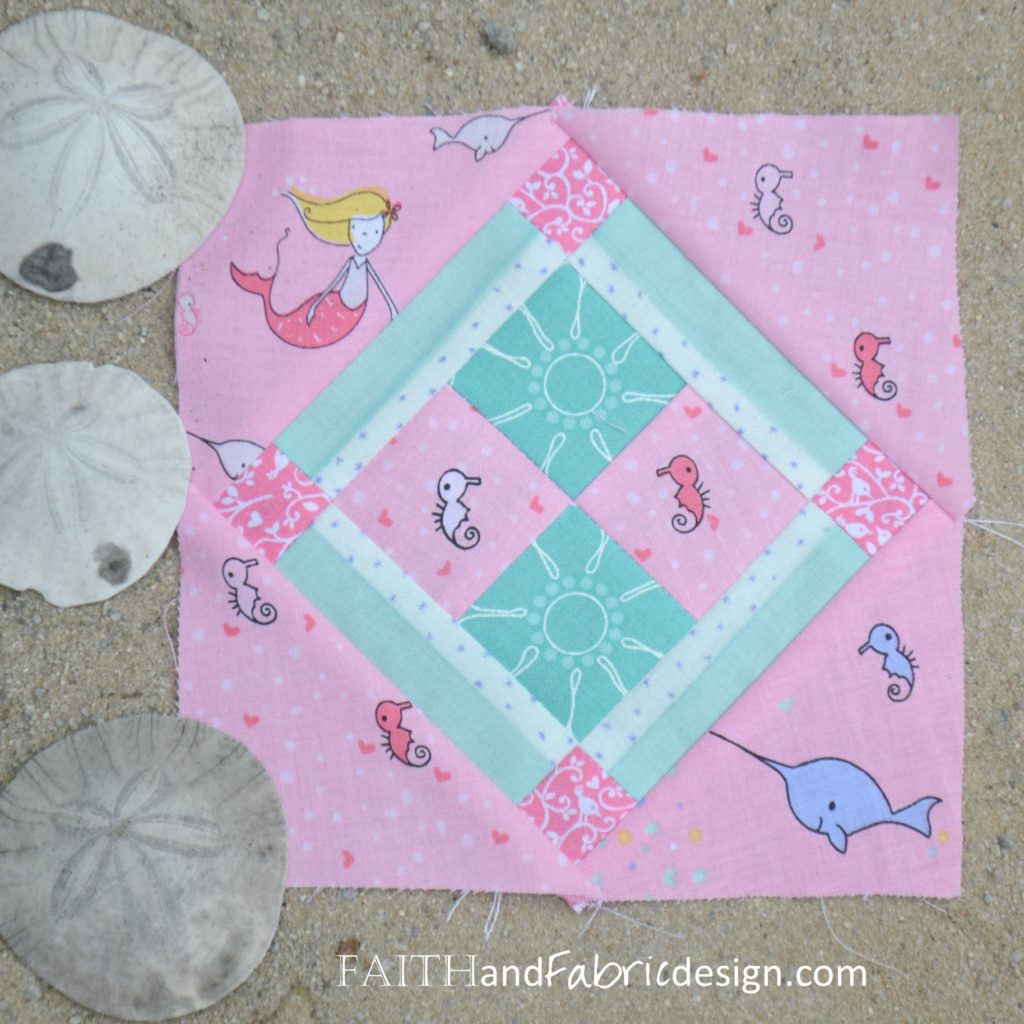 Fabrics Used: Riley Blake + scraps

Ok, so I *know* Lola is not Leila, but I've been singing the Eric Clapton song pretty much the *entire time* that I've been working on this quilt block! In terms of the block, my favorite cuts might be those deep teal flowers which, when cut, actually look like two suns. Love the impact they make!  Only five blocks to go; I can't believe it's almost done!!
Here are the completed blocks in the Under the Sea for Me Quilt. I hope they inspire you as you make yours!
Are you on Instagram? Let's connect. Happy quilting!

Just for fun, this post links up at some of these great Catholic and quilting sites!
(Visited 230 times, 1 visits today)