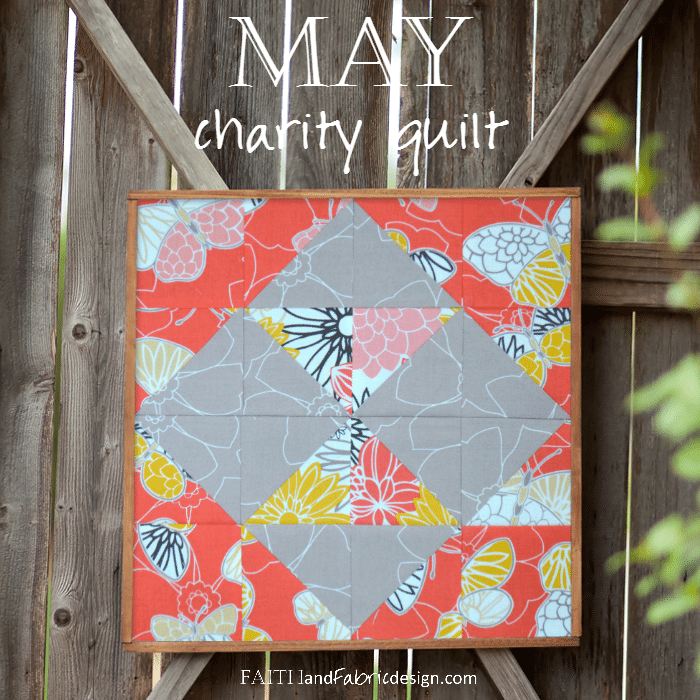 It's a "May Gray" today on the coast, as is normal for this time of year. I love the gray…it's like this soft blanket that inspires soup and tea. The gray of May inspired this block a bit; I used a low-vol solid as the break between the hourglass center and the brightly colored outside fabrics. I'm pretty happy with how this block turned out. I tried to get some directionality on the butterflies where possible in the orange fabrics, which I do like – they're mostly flying upwards. One small after thought is that I wish I had flipped the fabrics making up the lower half of the hourglass so that there was a brilliant floral print on each side. It's the little things, you know?
If you'd like to make this block for yourself, stop by the Quilter's Planner for full tutorial.
So excited to see how this quilt continues to come together, and even moreso to offer it to Catholic Relief Services at the end of the year! Stop by to see all the blocks in this quilt here.


Just for fun, this post links up at some of these great Catholic and quilting linkup sites!
(Visited 179 times, 1 visits today)