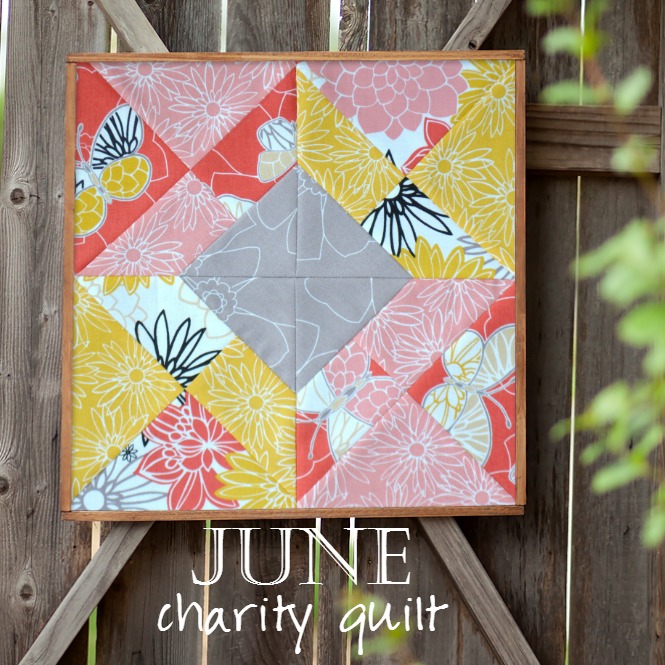 We are thick into the June Gloom here, yet – much like the May Gray weather – it speaks to me. My husband and I love this overcast time of year. The tourists? …not so much.
I wanted a second try to work with some of the fabrics from May's block, and am very happy with the result. In placing the white background fabrics, I was careful to make sure the printed blooms in pinks didn't touch the solid pink fabrics where possible, and the same for the yellow printed blooms. This added extra definition to the spinning border around the gray center block.
If you'd like to make this block for yourself, stop by the Quilter's Planner for full tutorial.
So excited to see how this quilt continues to come together, and even moreso to offer it to Catholic Relief Services at the end of the year! Stop by to see all the blocks in this quilt here.


Just for fun, this post links up at some of these great Catholic and quilting linkup sites!
(Visited 269 times, 1 visits today)