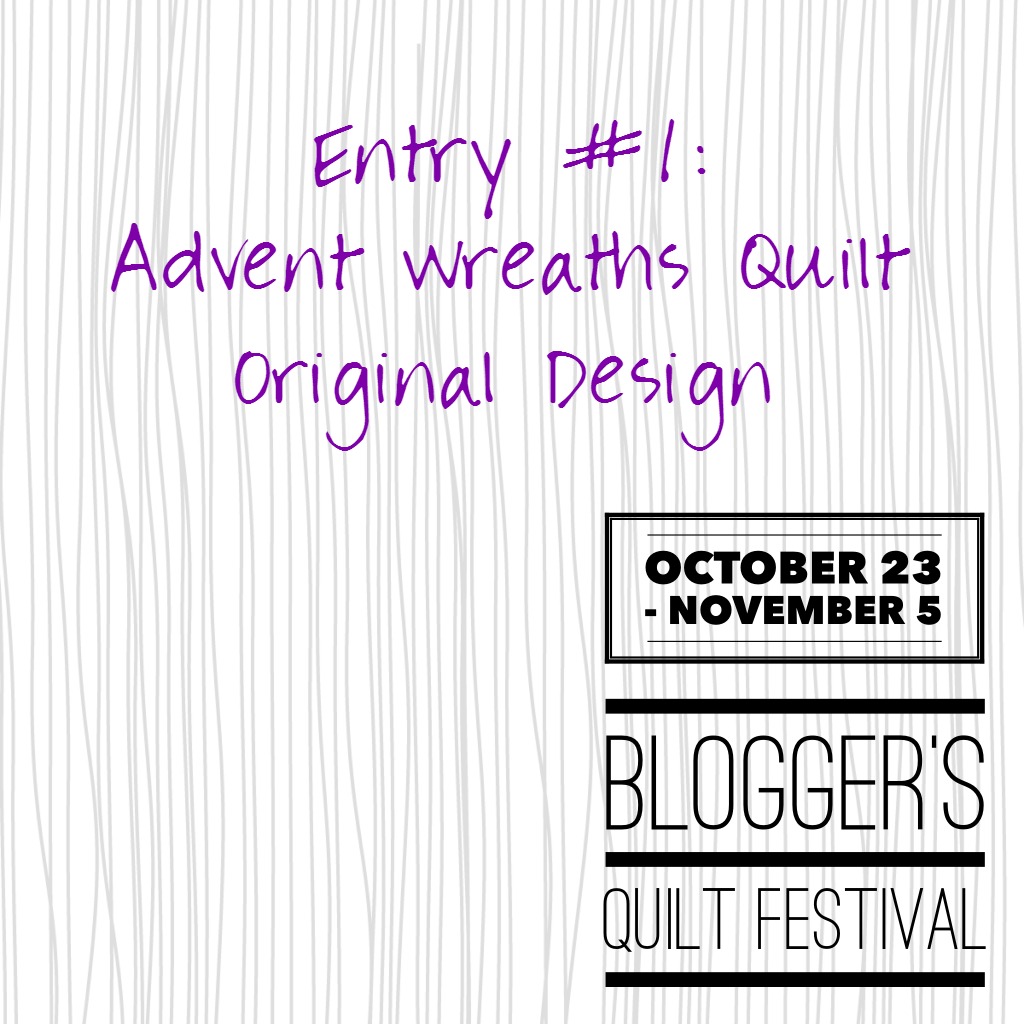 I'm excited to participate in the 2015 Blogger's Quilt Festival hosted by Amy Ellis of Amy's Creative Side – my very first time! Very excited about the opportunity to not just share what I've done but see the *gorgeous* work that others have done. I'm always inspired by the talented quilters out there!
I'm entering two quilts this year: Advent Wreaths and Give Thanks and Praise. This Advent quilt is being entered into the Original Design Quilt category since, well, it's an original design 🙂 The Advent Wreaths quilt is one of my favorites; it was designed to bring the beauty of Advent into the home. It's special to me, as Advent is one of my family's favorite seasons.
In writing the pattern for this quilt, I created four panels – each represents one of the four weeks of Advent. Each panel has an Advent wreath with the candle corresponding to that week, with the pink candle of joy added during the third week. The candle flames were paper pieced (ten in total!), and the words and leaves appliqued.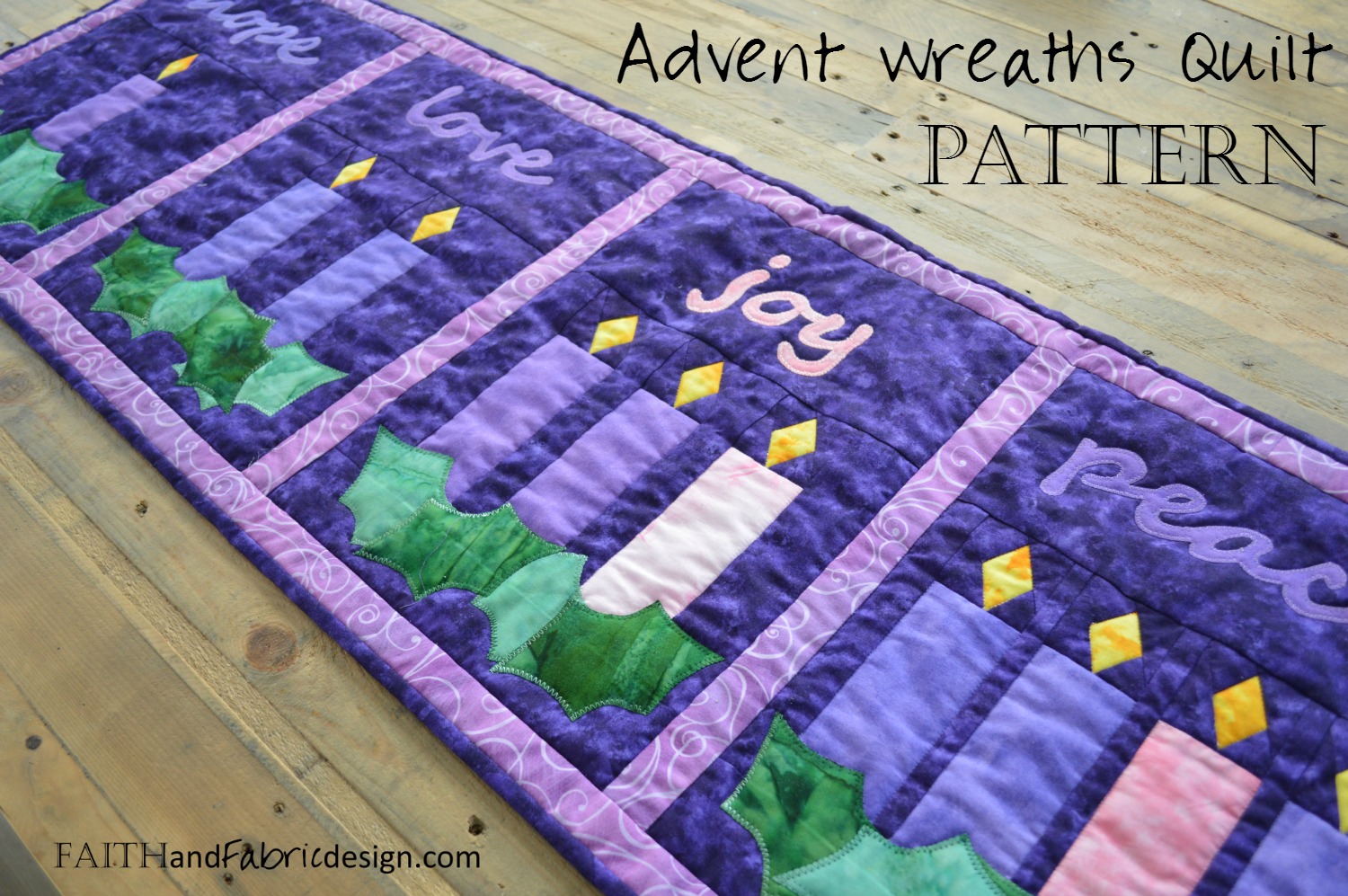 The quilt is special, too, as the pattern itself can be made three different ways: as the table runner (my favorite!), a banner, or a wall hanging. (the banner and wall hanging are mocked up below)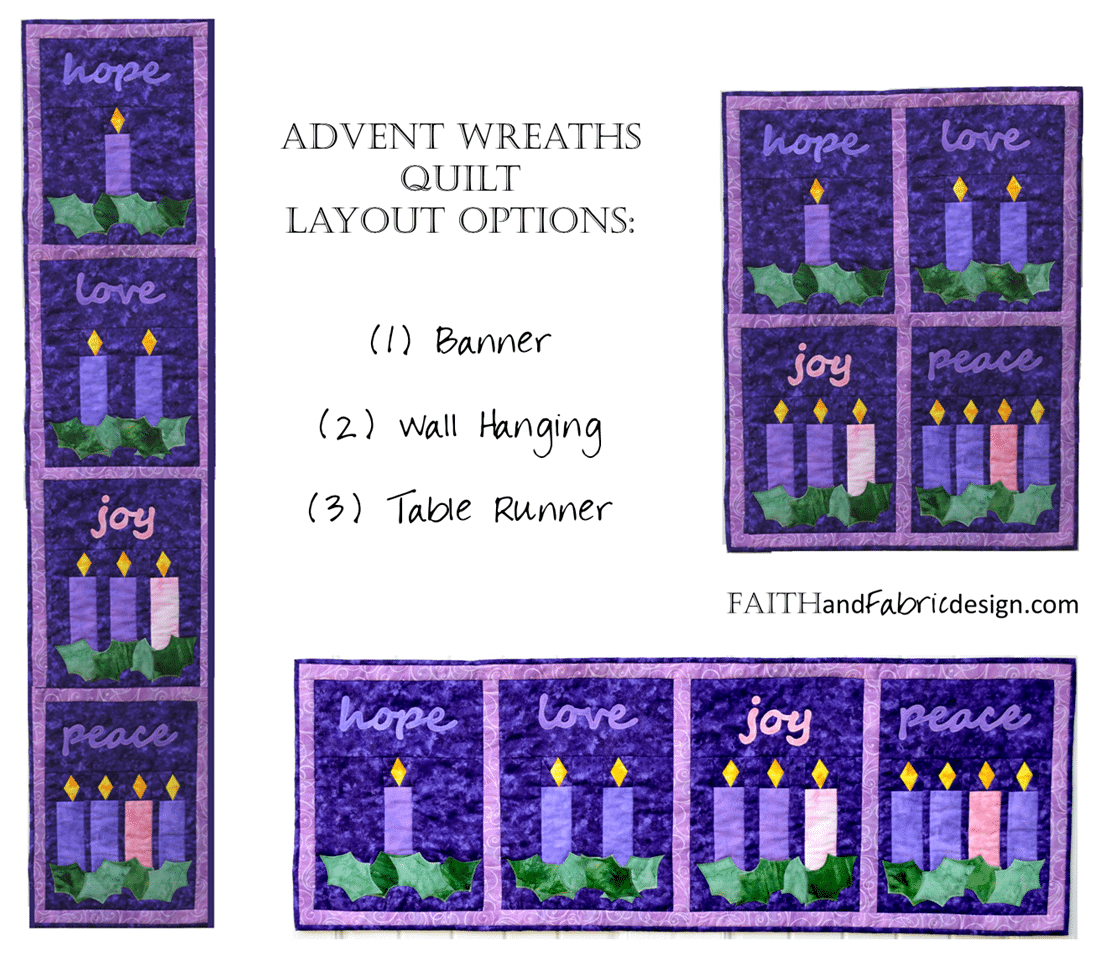 It's an honor to participate in the quilt festival this year!
(Visited 498 times, 1 visits today)