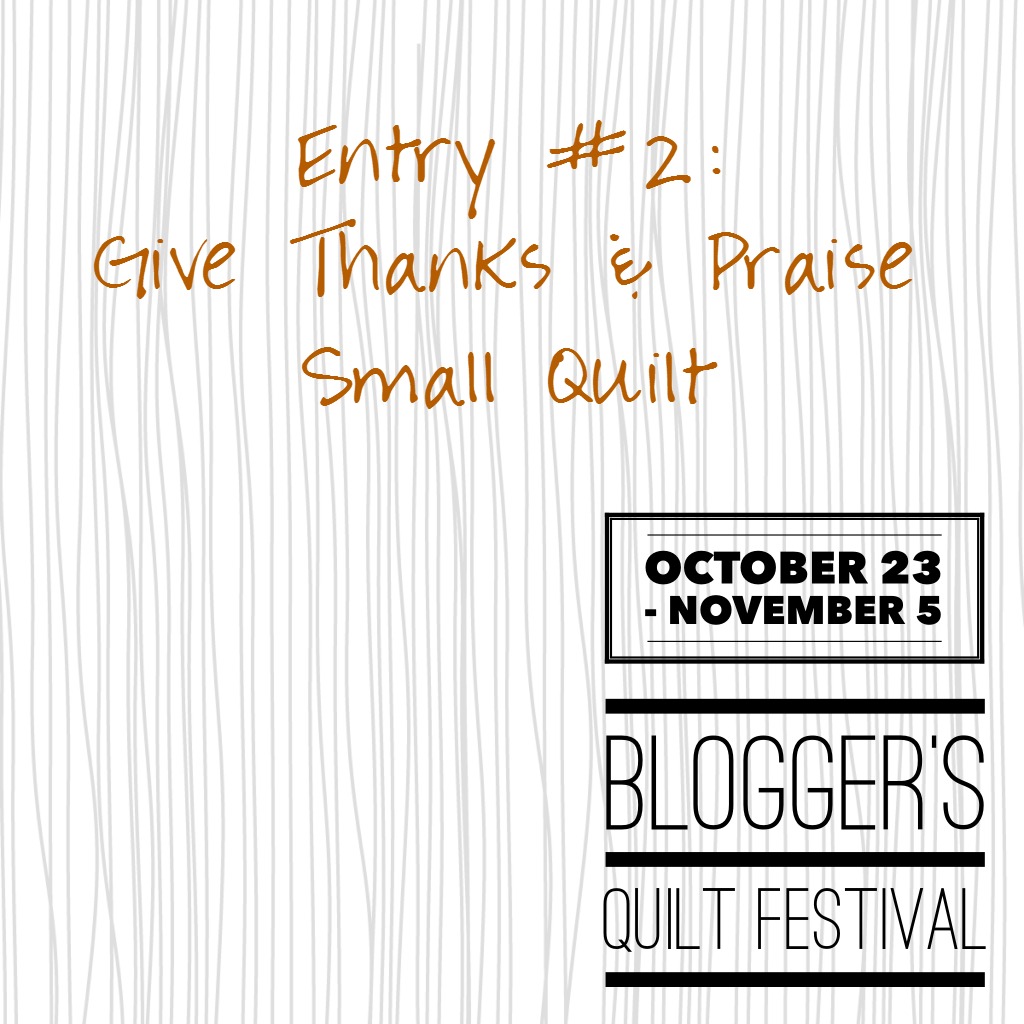 Here is my second entry in the 2015 Blogger's Quilt Festival hosted by Amy Ellis of Amy's Creative Side!
I'm entering two quilts this year: Advent Wreaths and this one, Give Thanks and Praise. This Thanksgiving-themed quilt is being entered into the Small Quilt category – it's an original design, but since my Advent Wreaths quilt is already entered in that category, I'm submitting this one as a small quilt (20″x 22″). I'm sure it's going to have some beautiful company in the category! I love the colors of the quilt; the fall tones mirror the autumn leaves outside, and the pumpkins bring the feel of the season right into the home.
In writing the pattern for this quilt, I made the cross the central focus flanked by the words "Give Thanks and Praise" at the top and bottom. This comes from Psalm 118: "You are my God, and I will praise you; you are my God, and I will exalt you. Give thanks to the Lord, for he is good; his love endures forever." The words and leaves/vines are applique, and the rest is pieced (each of the blocks in the pumpkin and leaves are just 1″ – tiny!). I wanted to mimic the colors that nature makes, so piecing the pumpkins and leaves meant I could use a different piece of fabric to add the naturally-seen variations in tones. Plus, it was a great scrap buster!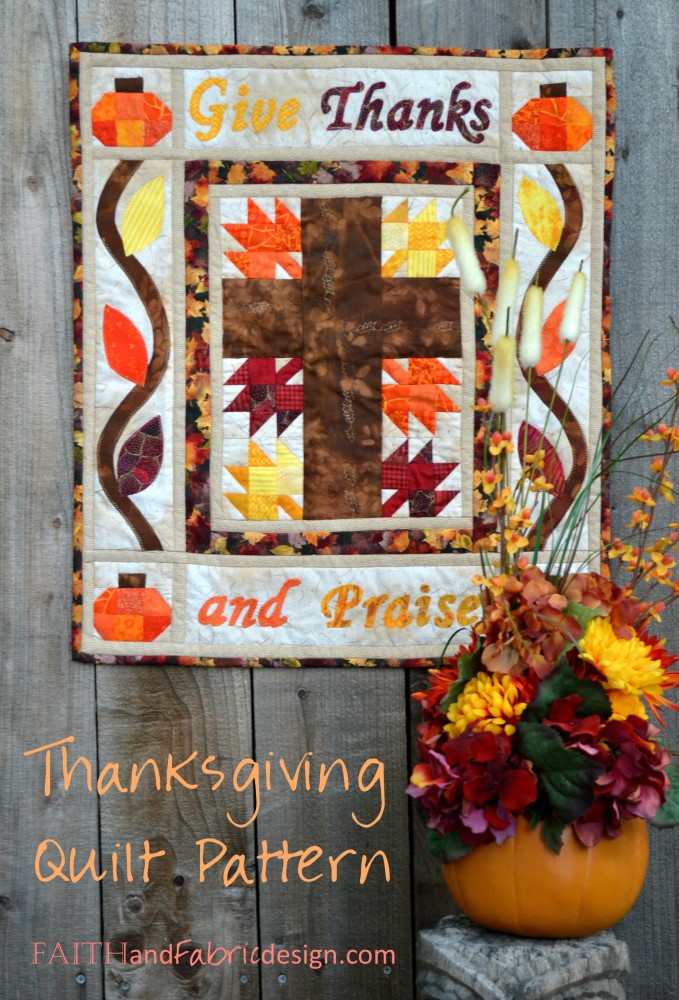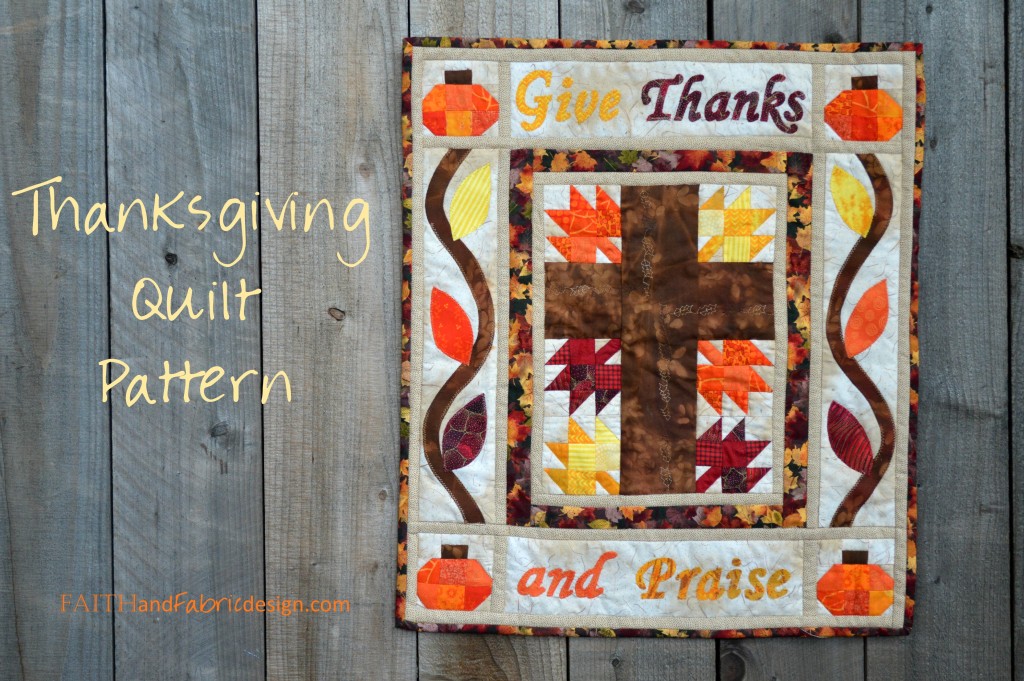 It's an honor to participate in the quilt festival this year!
(Visited 257 times, 1 visits today)