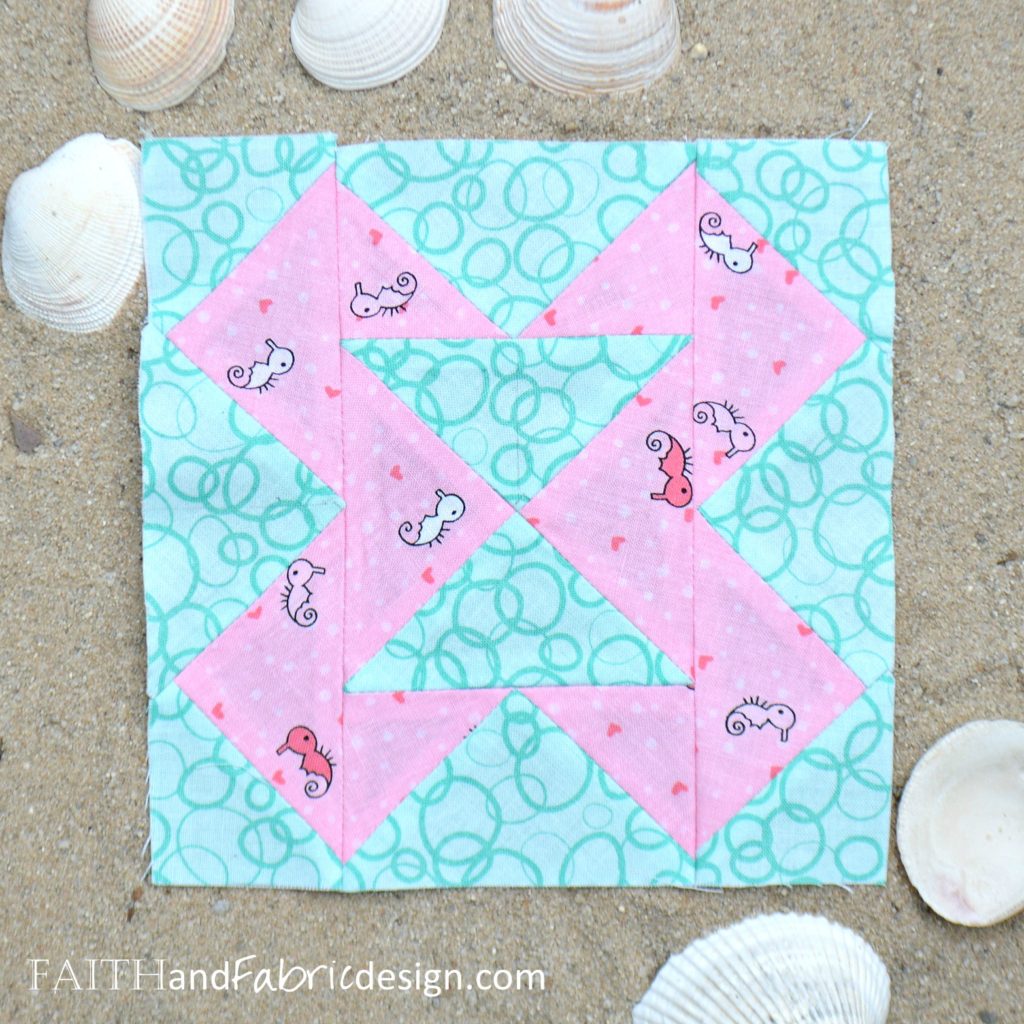 Block Completed: 10/19/15
Fabrics Used: Riley Blake, other

This block was an important lesson learned for me today, as I used two different rulers to measure my pieces – one a quilting ruler, and another a standard desk ruler (don't ask, I don't have a good reason why). Turns out all rulers don't measure the same – crazy, no? If you look at the bottom points on the block, you'll see they're off…minute differences in the rulers made a big difference in the points not lining up. In this case, I'm ok with it – done is better than perfect! I had to do a bit less fussy cutting with this block as I'm going through my gorgeous Riley Blake fabric too quickly. So, I mostly just ensured I had the sea horses not cut in half or missing parts when I cut them out!
I'm also thinking a lot about what fabric I will use as the strips/background. I've been photographing the quilt against this blue wave fabric, but it's a lot more similar in color to other fabrics in the blocks and I'm not loving that about it. What do you think?
Click here to see all the blocks that have been completed so far. Also – are you on Instagram? Let's connect!

Just for fun, this post links up at some of these great Catholic and quilting sites!
(Visited 112 times, 1 visits today)