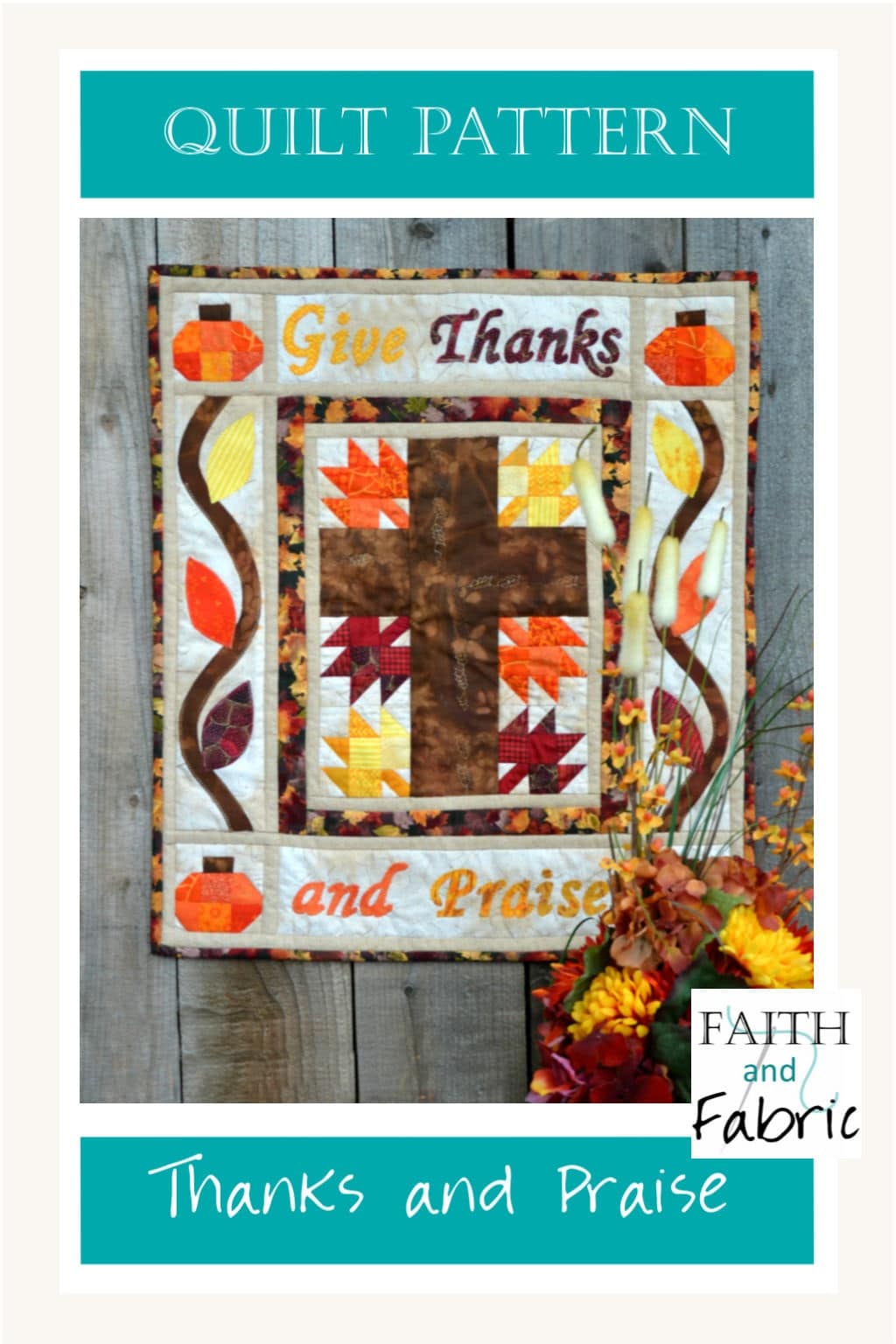 For as long as I can remember, Thanksgiving has been my favorite holiday. I think it's because it's one of the only holidays that isn't about the proverbial ME. As in, here's what I want for my birthday, here's what you can get me for Christmas, look how cute/funny/adorable I look in my Halloween costume…the list goes on. It's one day where we – as one – can look around, and be thankful for the blessings we have.
Inspiration for this Thanksgiving quilt pattern come from Psalm 118: "You are my God, and I will praise you; you are my God, and I will exalt you. Give thanks to the Lord, for he is good; his love endures forever." We remember, year round, to always Give Thanks and Praise!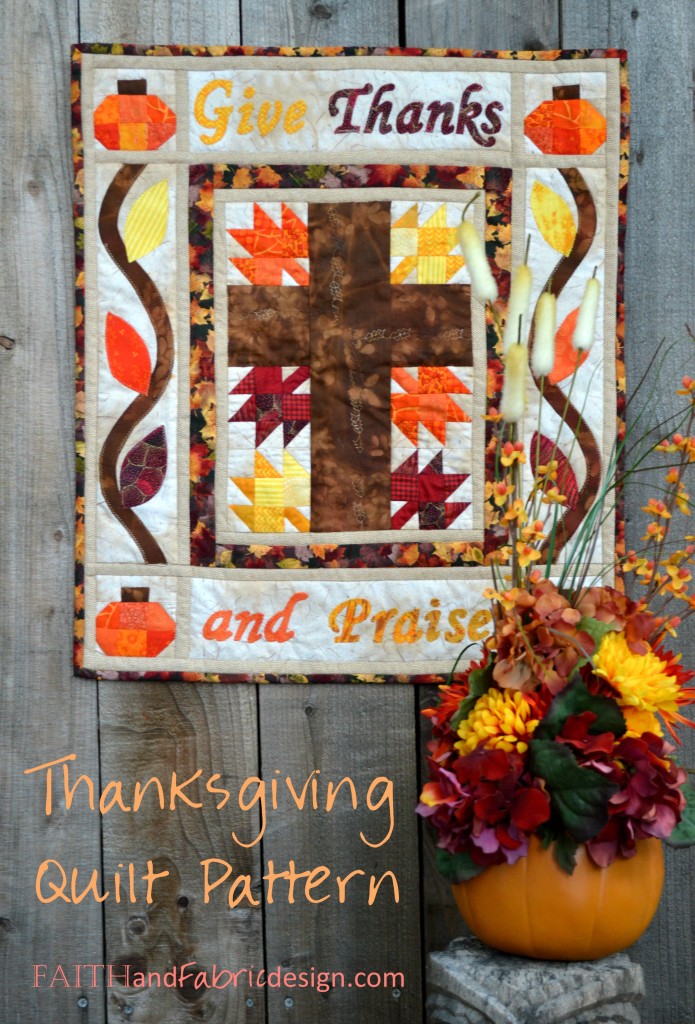 There are so many fun variations you can make with this quilt! The wide fabric in the cross would be beautifully quilted by a talented longarm quilter, and the colors of the leaves bring limitless possibilities. I stitched some leaves into the cross, and added a wood grain stitch:
This pattern has also been tested by some amazingly talented quilters – scroll down to see their interpretations of this Christian Thanksgiving quilt pattern with varying fabrics and styles.


Below are some of the Christian Thanksgiving quilt patterns made by our pattern testers, a wonderful group of quilters of all experience levels who help ensure that the pattern you download is as perfect as it can be. Click on those who have a blog address in their photo; it'll take you to their site!
I'd love to share any photos you make of the Thanksgiving quilt, so be sure to send me a photo or two of your final project and I'll add it to our photo library below (in alpha order by quilter); there are some great ideas in how you all have put the blocks together, spruced up binding, and added pizzazz to the applique. Happy quilting!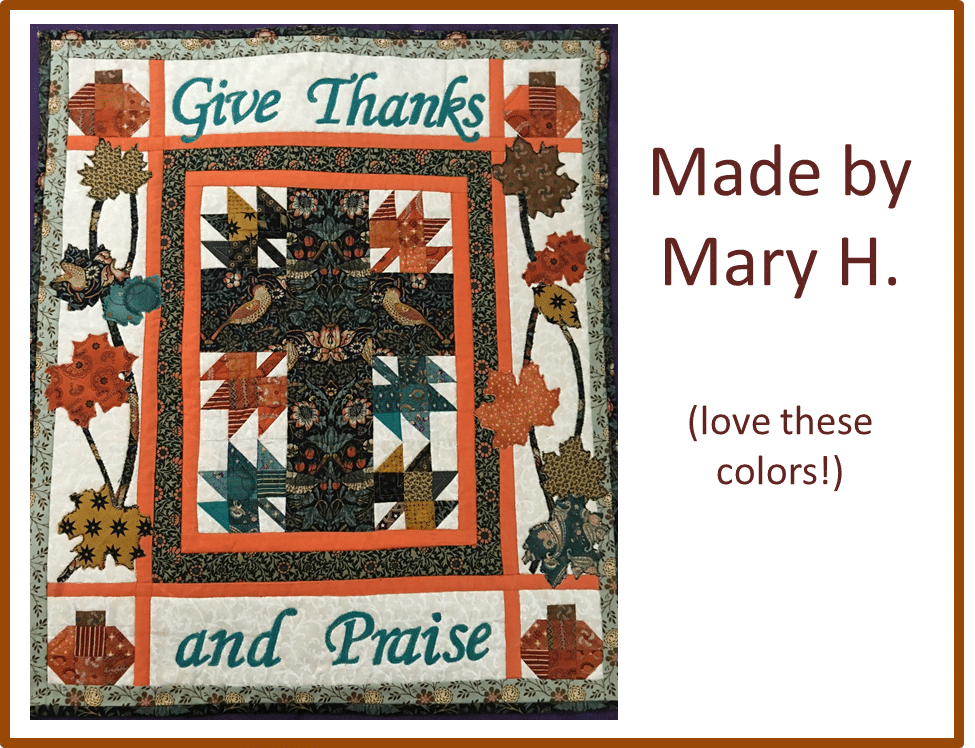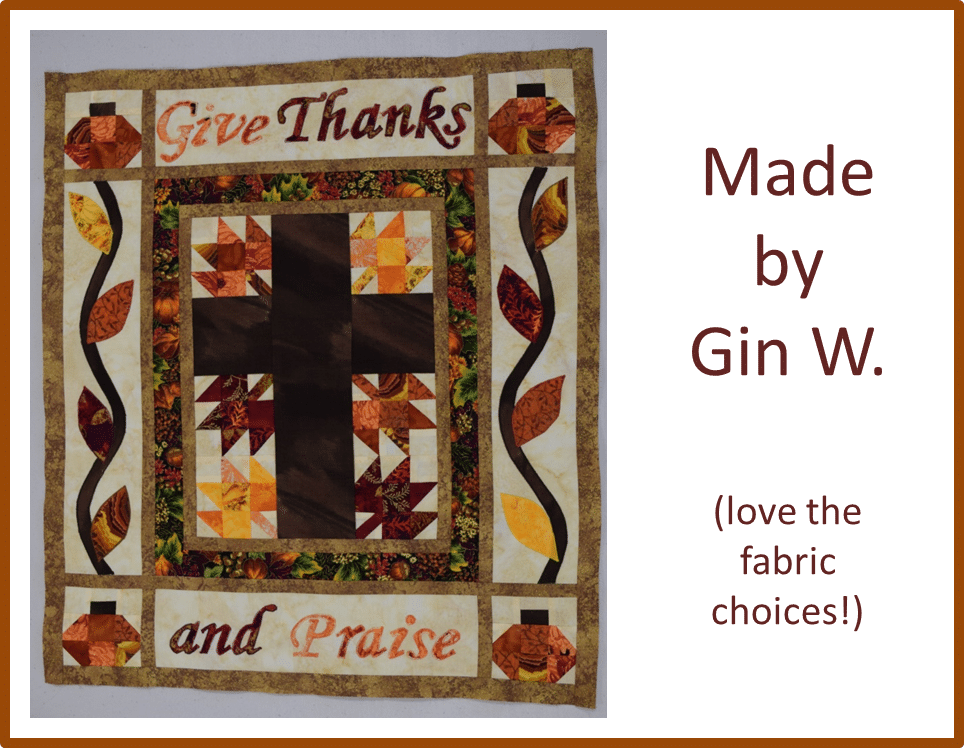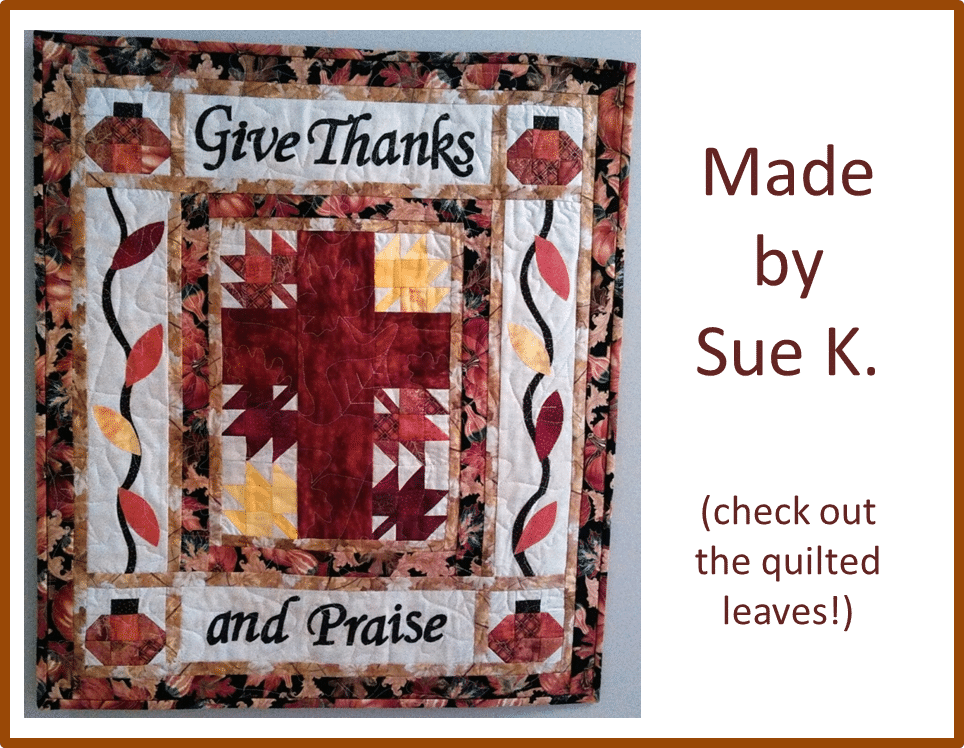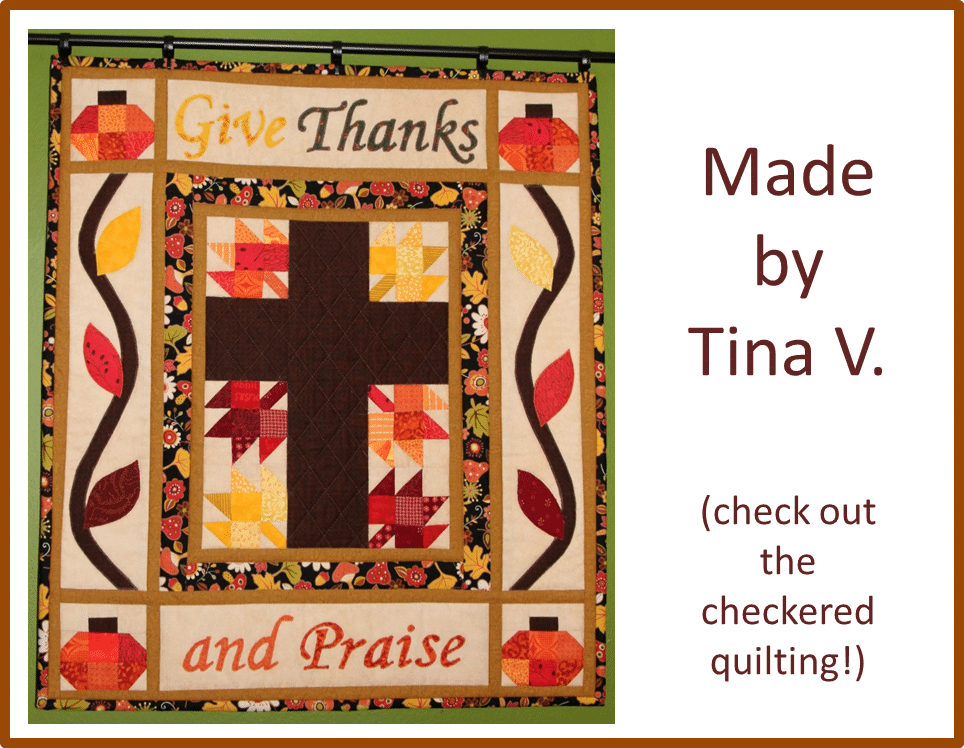 Just for fun…this post links up at these great Catholic and quilting sites!
Also, this site contains an affiliate link or two. Thank you for supporting my site!
(Visited 4,427 times, 4 visits today)