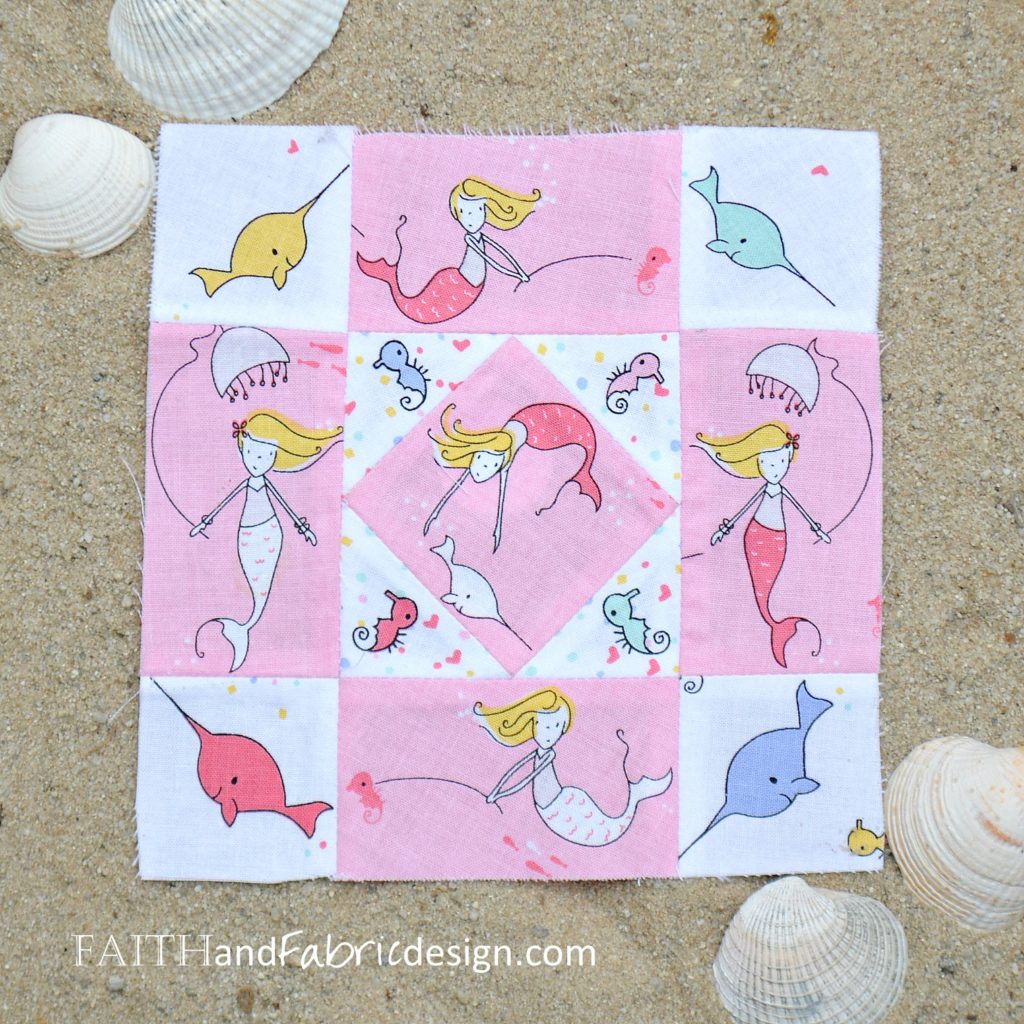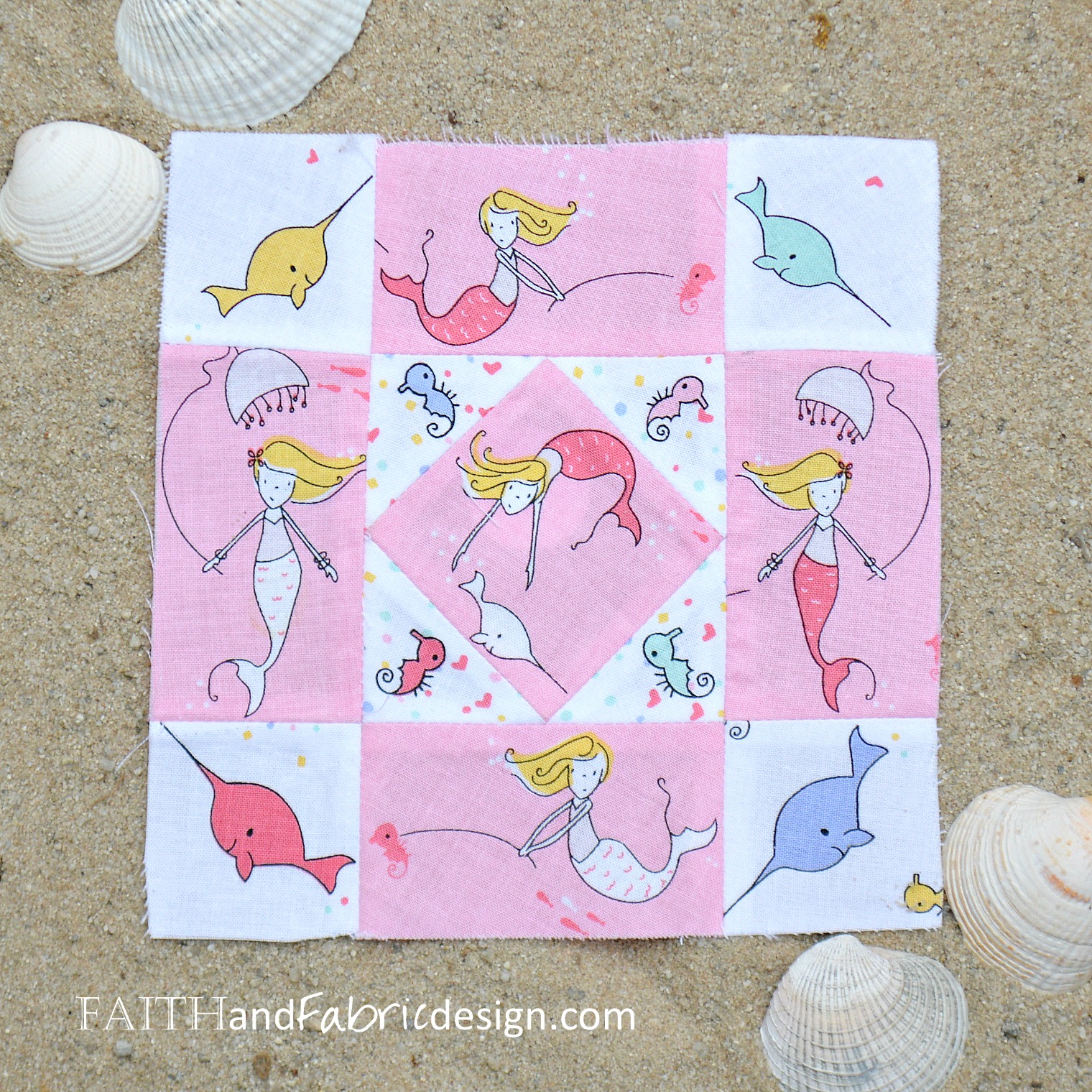 Block Completed: 10/2/15
Fabrics Used: Riley Blake

Well, after having the fabric for a very (very) long time now and promising to Angie that I wouldn't start before September 28th (promise promise promise!), I extra kept that promise and waited until today. Ha – truthfully, I've been so busy getting the Advent Wreaths pattern ready for publishing that these past few days have flown by.
I had so much fun with this block as part of the Farmer's Wife quilt! The fabric screamed to be fussy cut, so I willingly obliged. Don't you love how the fish seem to swim in a circle buy cialis online from india around the mermaids?
Overall the block went great. I made some templates to use as a guide so I could get *exactly* the cut I wanted, and only had to rip out two sets of stitches (couldn't handle corners not lining up). I'm really excited about this QAL, and look forward to seeing everyone else's work!
Click here to see all the blocks that have been completed so far. Also – are you on Instagram? Let's connect!

Just for fun, this post links up at some of these great Catholic and quilting sites!
(Visited 1,057 times, 2 visits today)