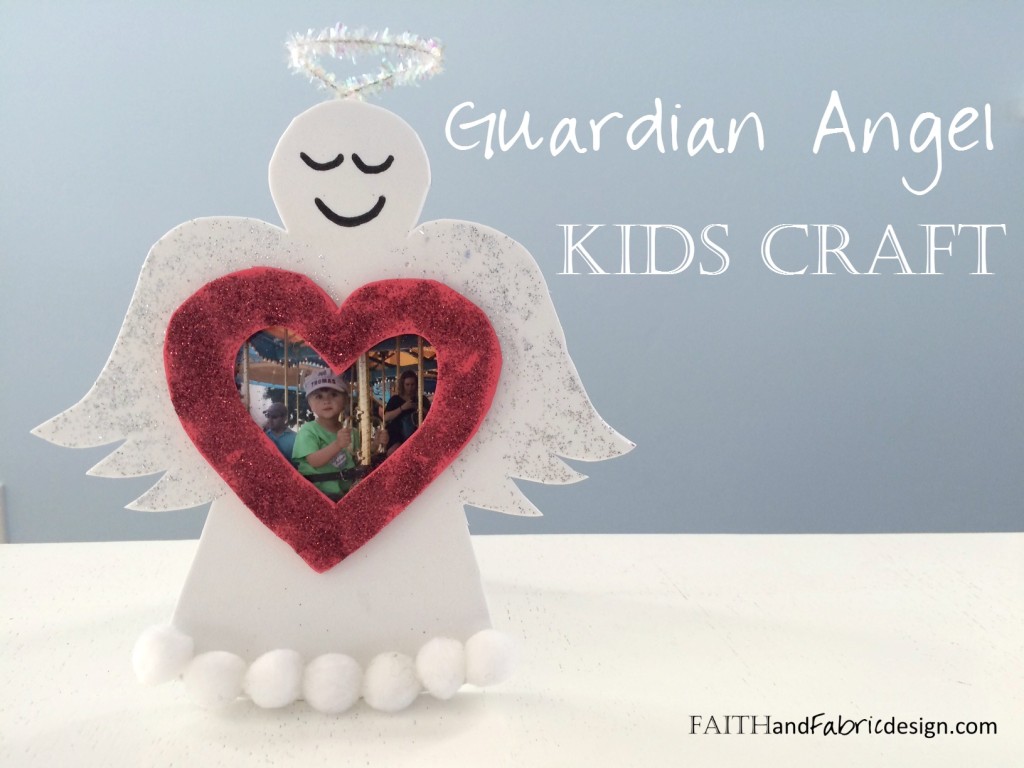 Today is the feast day of Guardian Angels, a Catholic festival celebrated annually every October 2nd. Pope Paul V was the first pope, in 1608, to authorize a feast day in honor of guardian angels. Pope Clement X set the date to occur annually on October 2nd.
In honor of our guardian angels, who watch over, guide, and protect us, we've created a guardian angel craft for you to make with your family, religious ed class, or just about anyone. This craft can be modified to make it more simple (skip the glitter, foam, and pom-poms) or more creative (using whatever supplies you have on hand).
Our guardian angel holds, in their heart, each one of us as they care and watch over us. Your child will love seeing "their" guardian angel holding a photo of themselves in their own heart!
WHAT YOU NEED
foam sheets in red and white
glitter in red and silver
glue
scissors
white pompoms
photo of your little guy or gal
HOW TO MAKE
Print out the printable, and trace the angel onto white foam and heart onto red foam. Cut out, being sure to cut the hollow heart center.
Glue the child's photo in the hollow of the heart, trimming around the edge to remove extra photo
Glue the heart/photo onto the angel
Twist a pipe cleaner into a halo and glue it above the head of the angel
Decorate as you'd like! We added some glitter to the heart and wings of the angel, drew a face, and added pompoms to look like the clouds of heaven.
(Visited 3,530 times, 12 visits today)