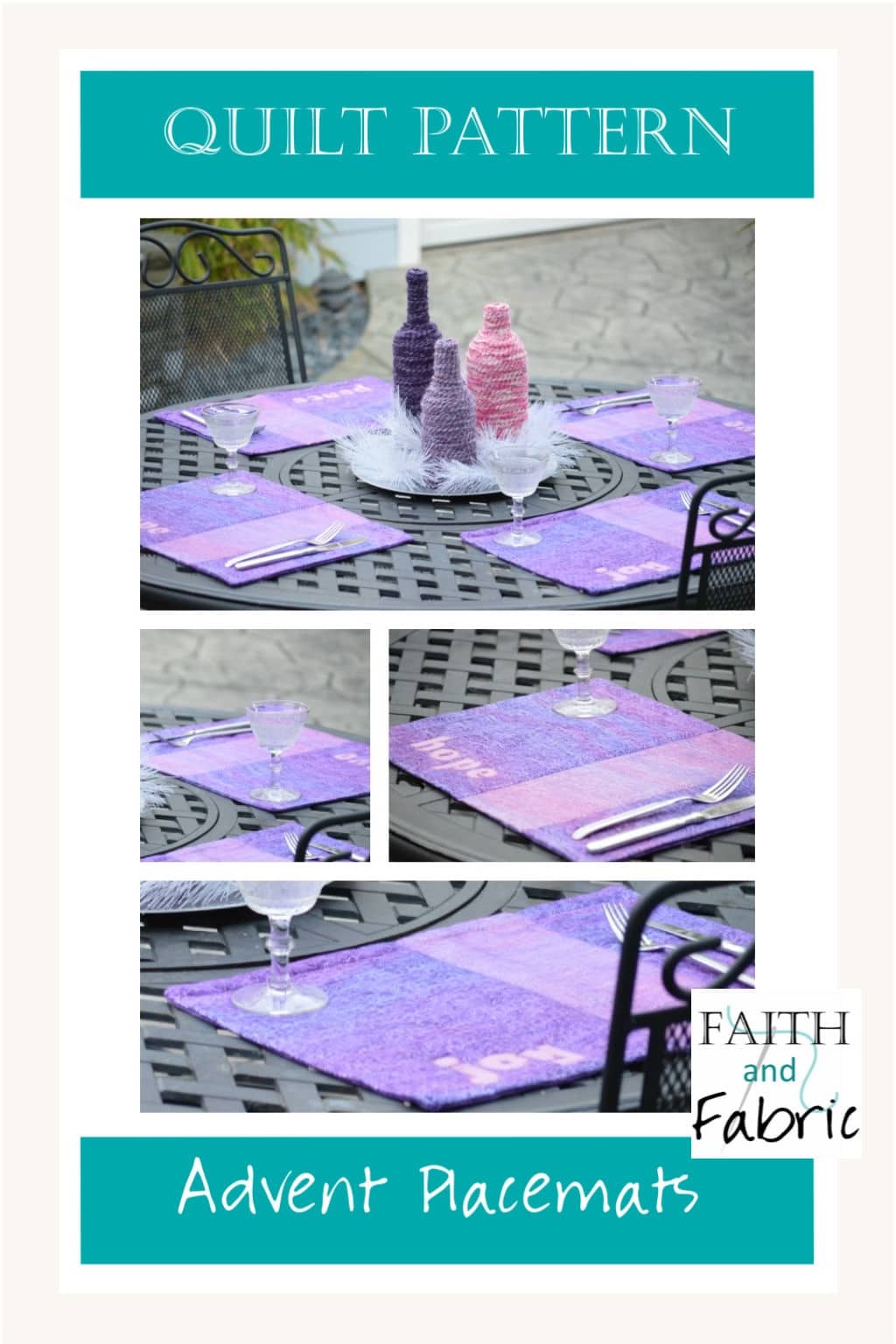 Like many of you, we're really trying – each year – to hold off Christmas until Christmas and celebrate the season of Advent. A component of celebrating, for us, is in the way we decorate our home. We're fortunate to have the ability to sit down to dinner each night together (notice I said sit down…actually eating with a three year old – and getting him to eat – is a whole other matter), and it's something we don't take for granted.
As the kitchen table is such a part of our family, we wanted it to serve as a reminder that we were celebrating Advent. Somehow, having our Advent Wreath on a "Merry Christmas!" table runner just didn't cut it. So…off to Joann Fabrics! Wandering the aisles here, dreaming up projects, is seriously therapeutic, no? (BTW – if you like Advent wreaths, you'll love our
Advent Wreath Quilt
!
I wasn't exactly sure what I wanted to make, but that's sometimes half the fun. I knew I wanted an quilted Advent table runner, so headed to the batiks. I found some great purple- and rose-toned dyed fabric which matched the colors of our Advent candles. The colors were too bold side-by-side, though, but a few aisles over was this great purple/rose ombre sparkly tulle, which worked great as an overlay. Love the way they turned out! The size of the purple and rose in the Advent table runner and placemats are pieced in quarters, just like the four candles of the Advent wreath. The first section of purple is equivalent to two purple candles, the next section is equivalent to one rose candle, and the final section is equivalent to one purple candle. It's subtle, but ties in nicely with the four weeks of Advent. Be sure to pick up some fusible web for applique as you'll need it for the lettering.
You'll end up with a bit of extra fabric from this Advent quilt, which you can use to create a mat for your Jesse Tree!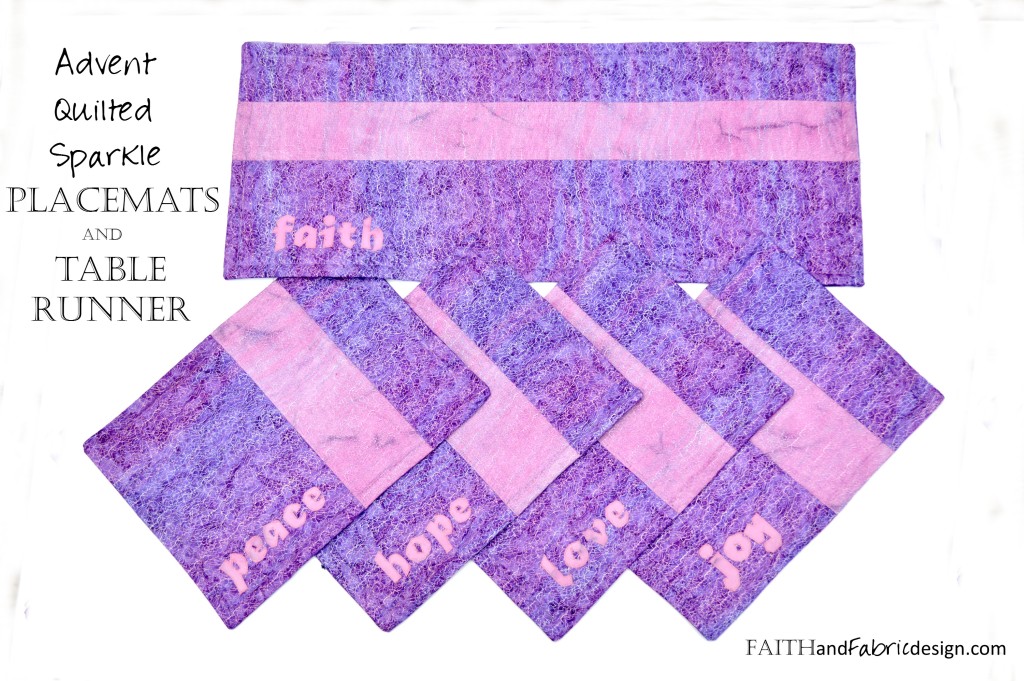 Also, this post contains an affiliate link or two. Thanks for supporting my site!
(Visited 4,475 times, 5 visits today)