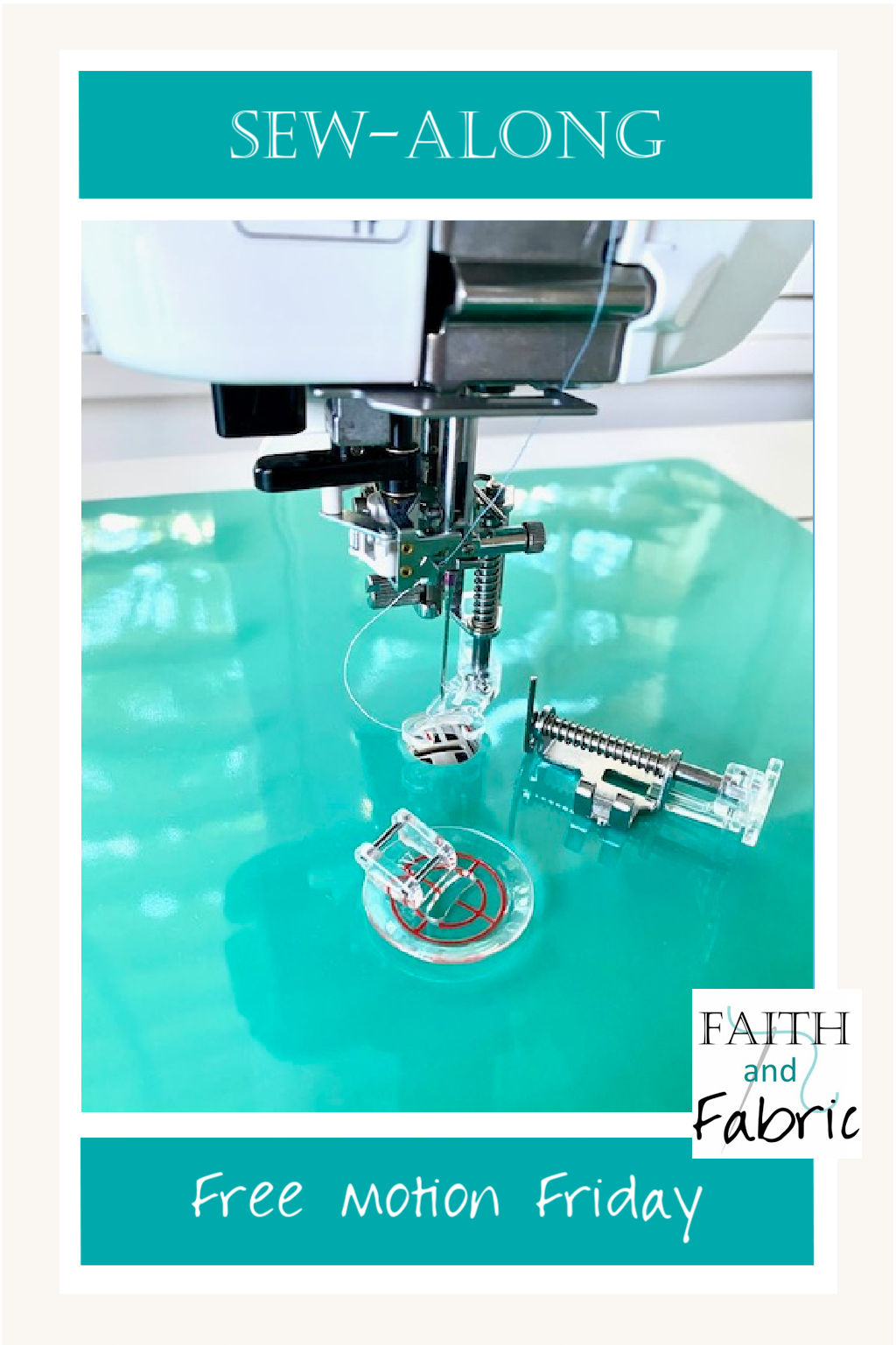 Are you ready for some free motion quilting practice time? I sure am…and I hope you're up for joining me each Friday over on Instagram as we practice our free motion quilting together! I'll be sharing my doodles, ideas, tips, and tricks – as well as my ripped out seams, mistakes, and learnings – and invite you to learn along. We'll be using the hashtag #freemotionfriday – and be sure to tag me (@faithandfabric) so I can see your beautiful work and share! Of course, like many things here at Faith and Fabric, each of my free motion doodles will have a faith-based design element to it…but I'm sure you probably expected that. 😉
Before we get started with our free motion work, there *are* a few things we need to do to get started. So, let's dive into so we're all set up for success as we begin this free motion journey:
GET READY TO SHARE 

If you're a blogger or social media fan, I invite you to grab the image below and share it when you post your first free motion practice session on January 1st on Instagram as well as the hashtag #freemotionfriday and tag me at @faithandfabric. It'll be a great way for us to all connect and share our work with each other…as well as lessons learned, as I'm sure there will be many!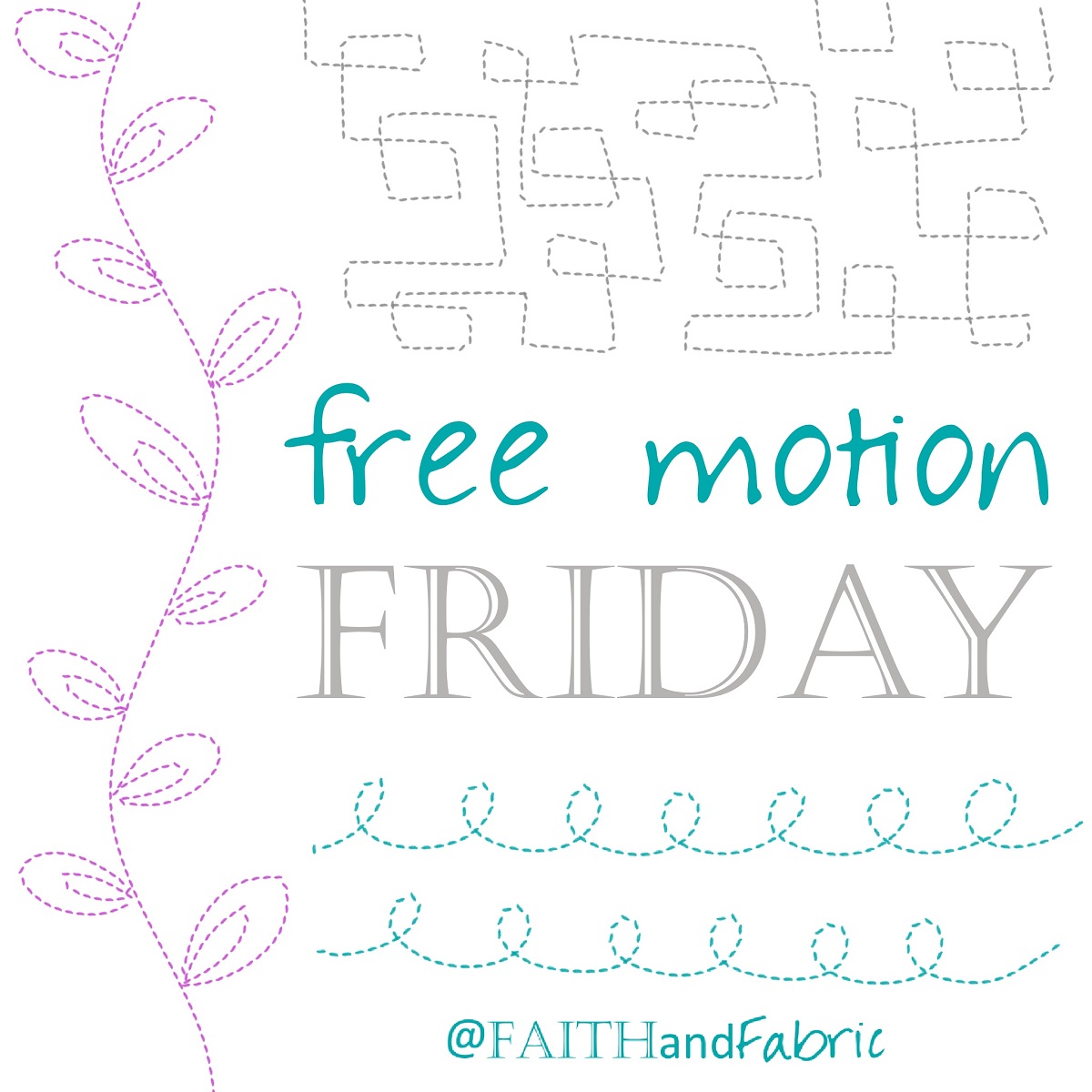 (Visited 1,563 times, 6 visits today)