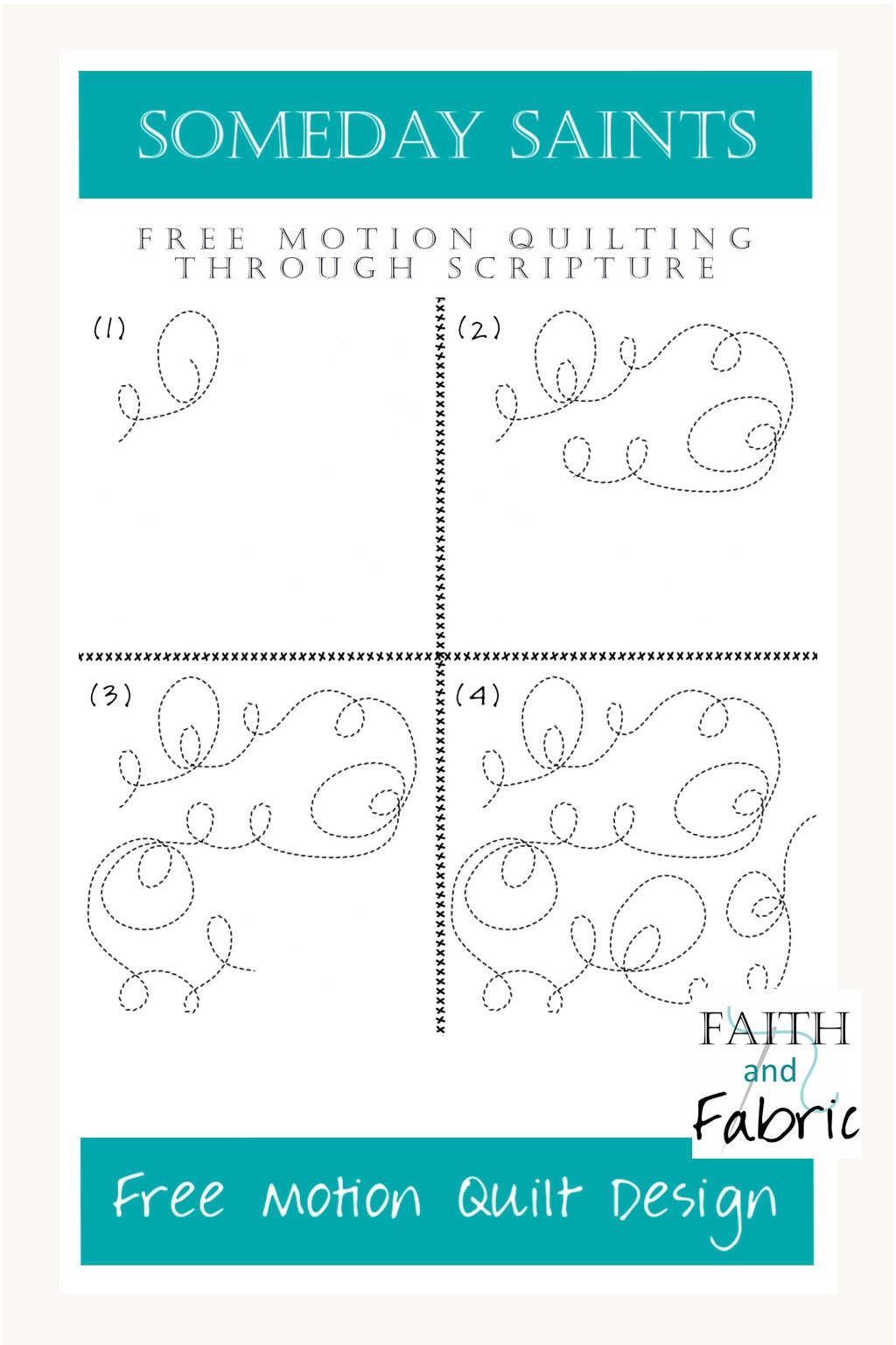 Welcome back to Week 6 of #freemotionfriday! Our video library is growing with these awesome videos, so if you've missed any of them be sure to search for them here. Learning each week with you, as we share our faith journey, is such a pleasure. If you're just beginning your journey, here's a post to help launch your free motion practice this year.
This week we'll be making a free motion quilt design called "Someday Saints". I was inspired by Patrick Coffin's now famous quote: "be a saint…what else is there?". Truly, we are all called to sainthood – we are all called to be the best version of ourselves, each day, Within this free motion quilt design, there are little saints – represented by the double loops, or the loops with the halo – sprinkled in among us.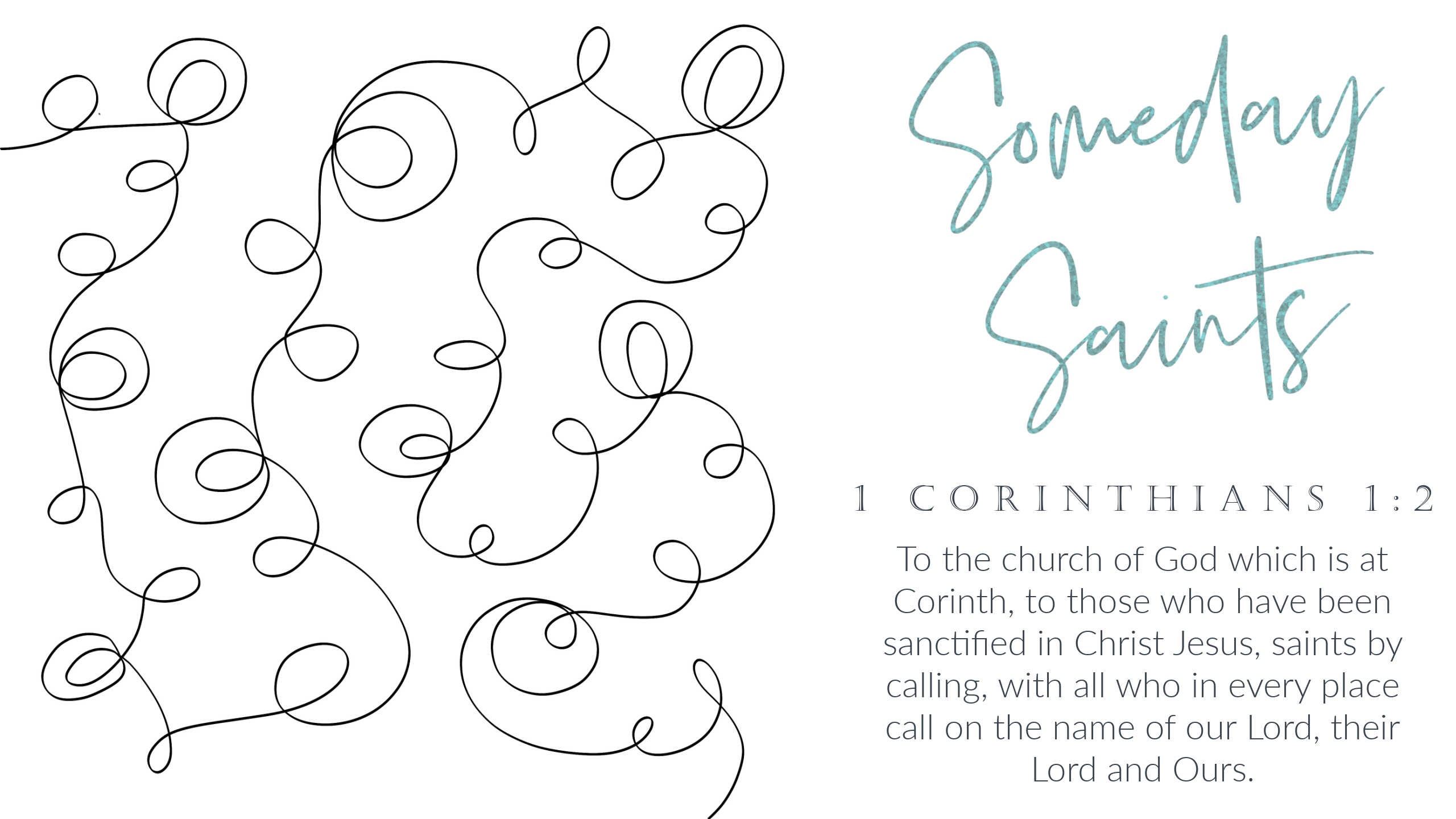 There it is, right in scripture: "saints by calling". We are all – each of us – called to be saints. Have you read stories about the saints? (here are some of my favorite books on them) I've read a ton, and love getting to know each of them. Saints are just like you and me – literally. They screw up, some majorly so (here's looking at the early-you, St. Paul & St. Augustine). Some are kids. Some are adults. Some are killer programmers who love video games. Each is a role model in his or her own right, with the same goofy oops moments we all experience making them both relatable on every level and inspirational at the same time.
Let's get started in sewing Someday Saints, our free motion quilting design for the week . Here are three tips to help you as you create this design: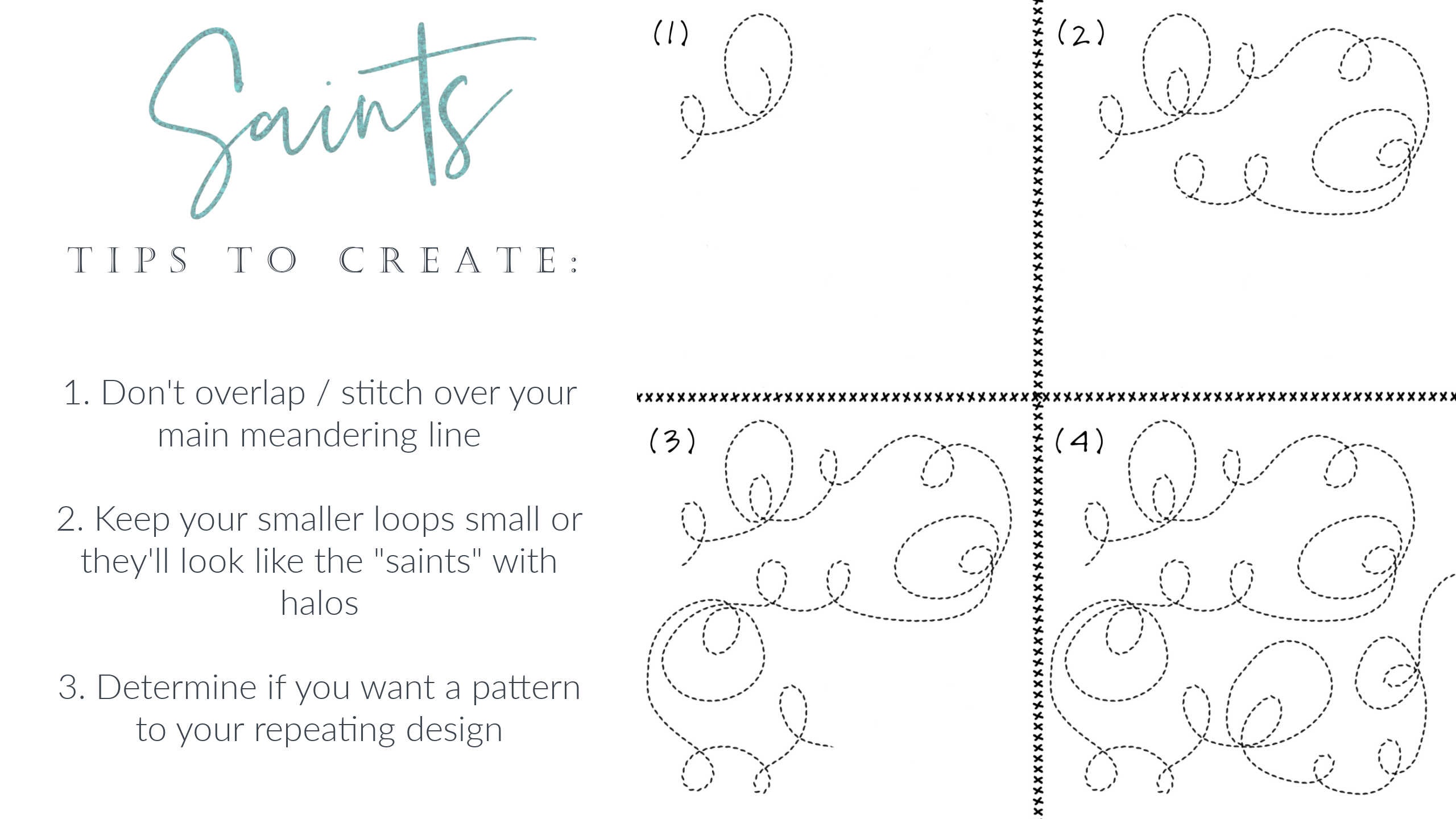 As you'll see in the video above, one of the most important techniques here is to watch your speed. There are a lot (a lot) of loops in this free motion quilt design, and if you take your loops too quickly, you'll end up with less-than-smooth loops…more squares, if you will.
…and that's it! Watch the short video above that breaks down the process even more. I look forward to hearing how your sewing goes; leave a comment letting me know how you did, and be sure to share your work on IG using the tag #freemotionfriday so I can see your beautiful work!
(Visited 179 times, 3 visits today)