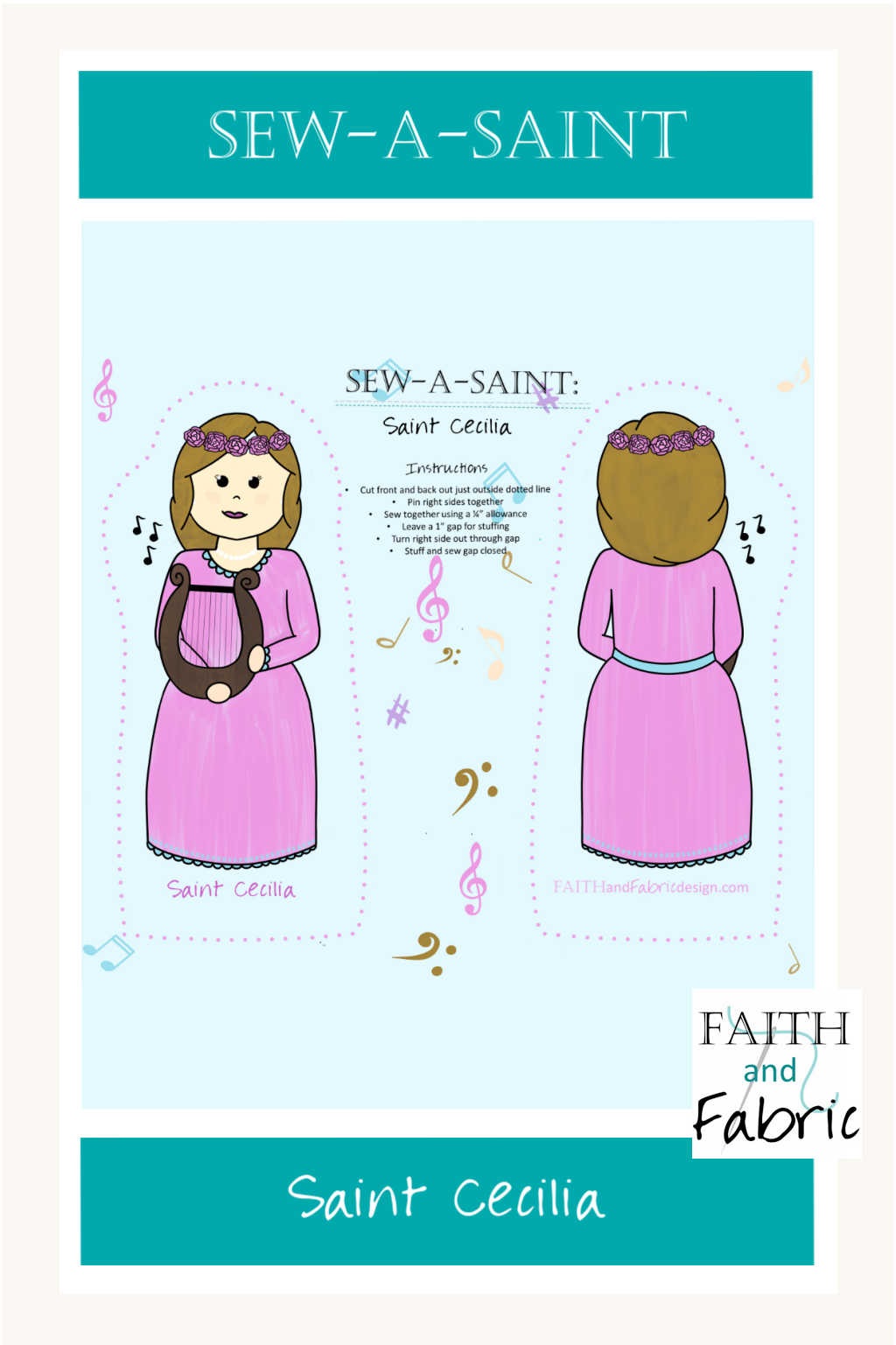 Saint Cecilia a Roman martyr, loved by musicians world-wide as she is the patron of music and musicians. Her story says that, as the musicians played at her wedding, Cecilia "sang in her heart to the Lord". We celebrate her feast day on November 22nd, a day often accompanied by concerts and musical festivals. Additionally, this extraordinary woman is one of several virgin martyrs commemorated by name in the Canon during Mass.
In this fabric, St. Cecilia stands in a simple pink dress with her iconic flowers in her hair. Set against a soft blue background, music notes and insignia fill the background.
These plush dolls are absolutely beginner friendly, and can be sewn by hand or with a machine. Hand drawn, each comes printed on a fat-quarter of fabric and is ready to sew. Instructions are printed on the fabric, ensuring you'll know how to make it as soon as it arrives in your mailbox.
Please note that the images displayed on your screen are slightly blurred to protect copyrights. The images on the printed fabric are crisp and clear. While these items are shipped as quickly as possible, please allow up to 12 business days for each to arrive. As always, shipping is free to the lower 48 US states. Please contact me for shipping costs outside of the lower 48 states.


(Visited 220 times, 1 visits today)