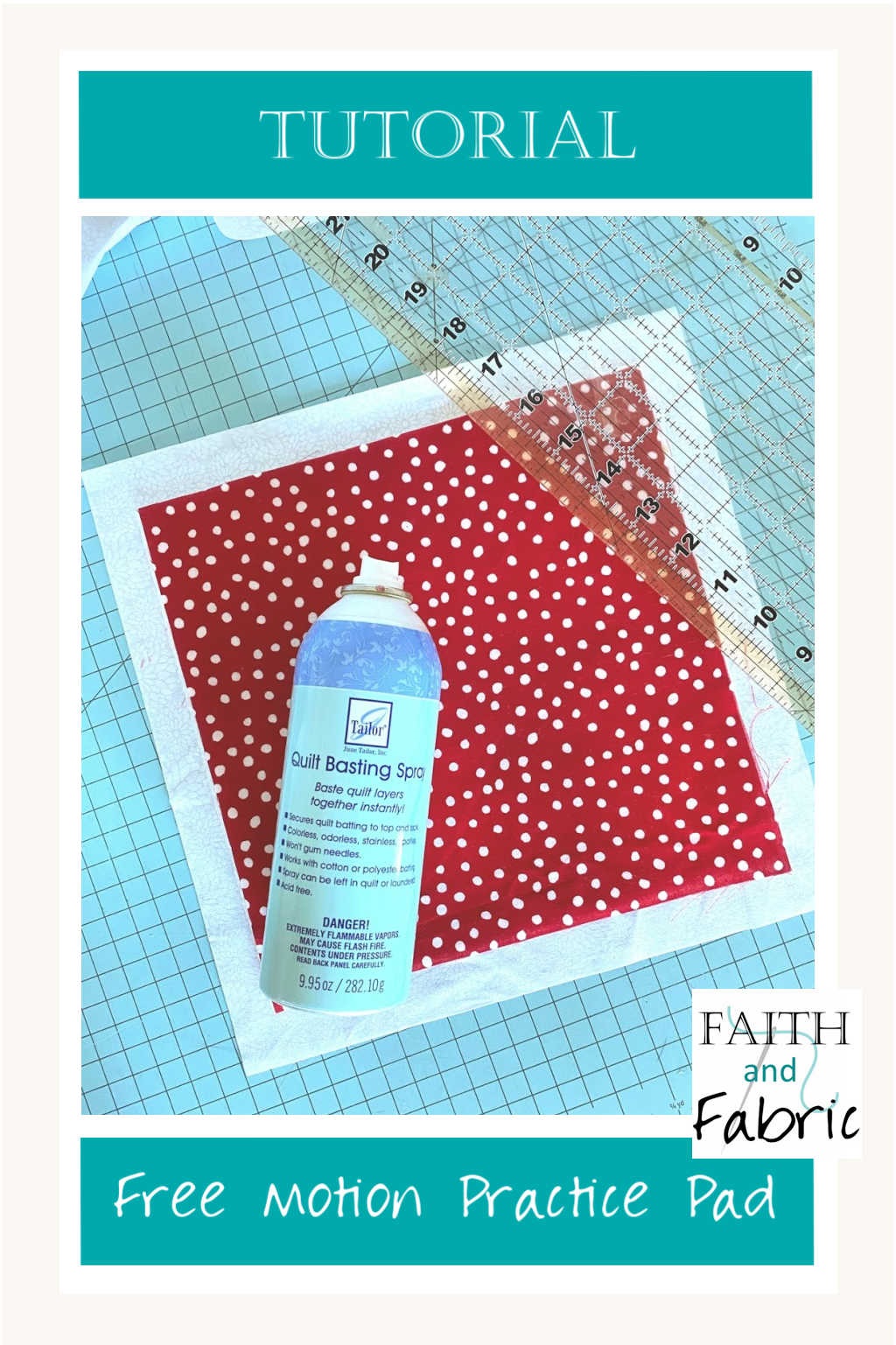 So let's get ready for Free Motion Friday, shall we? In order to practice our free motion quilting, we'll need something to practice on: a practice pad.
There are multiple ways to make a practice pad, but here's how I'm making mine. You see, I hate wasting anything – so, I'm creating my blocks using a quilt-as-you-go method so that I'll be able to attach my blocks once I have enough to make a quilt. I'll come back and update this post in a few months with how to connect your blocks into a quilt! With this in mind, let's get started:
WHAT YOU NEED:
precut 10″x10″ squares (I bought a layer cake fabric bundle and added a few extra pieces of fabric from home to get to 52 total. Of course, this assumes you are going to practice all 52 Fridays of the year! You can always just get a layer cake and see how it goes from there.)
backing fabric
low loft needle punch cotton batting (please stay away from the polyester batting, as it will melt when you press)
colorful thread
WHAT YOU (WILL) NEED (SOON): as the next step to free motion quilting is, well, the quilting, it'll be important to pick up a few additional supplies to aid you in your practice
HOW TO MAKE
Cut 12″x 12″ squares from your backing fabric

Cut 10″x 10″ squares from your batting

Center your 10″x 10″ batting on your 12″x 12″ square and baste spray (it's really important that it's centered, so be sure to measure around the edges before you baste spray)

Center your precut 10″x 10″ square on the batting, and baste spray

Set aside and repeat 🙂
…as mentioned, I'll update this post in a bit with how to attach the squares we're making. In the mean time, be sure to print out your stickers, add them to your planner, and get ready to join me on Instagram for #freemotionfriday!
(Visited 496 times, 2 visits today)