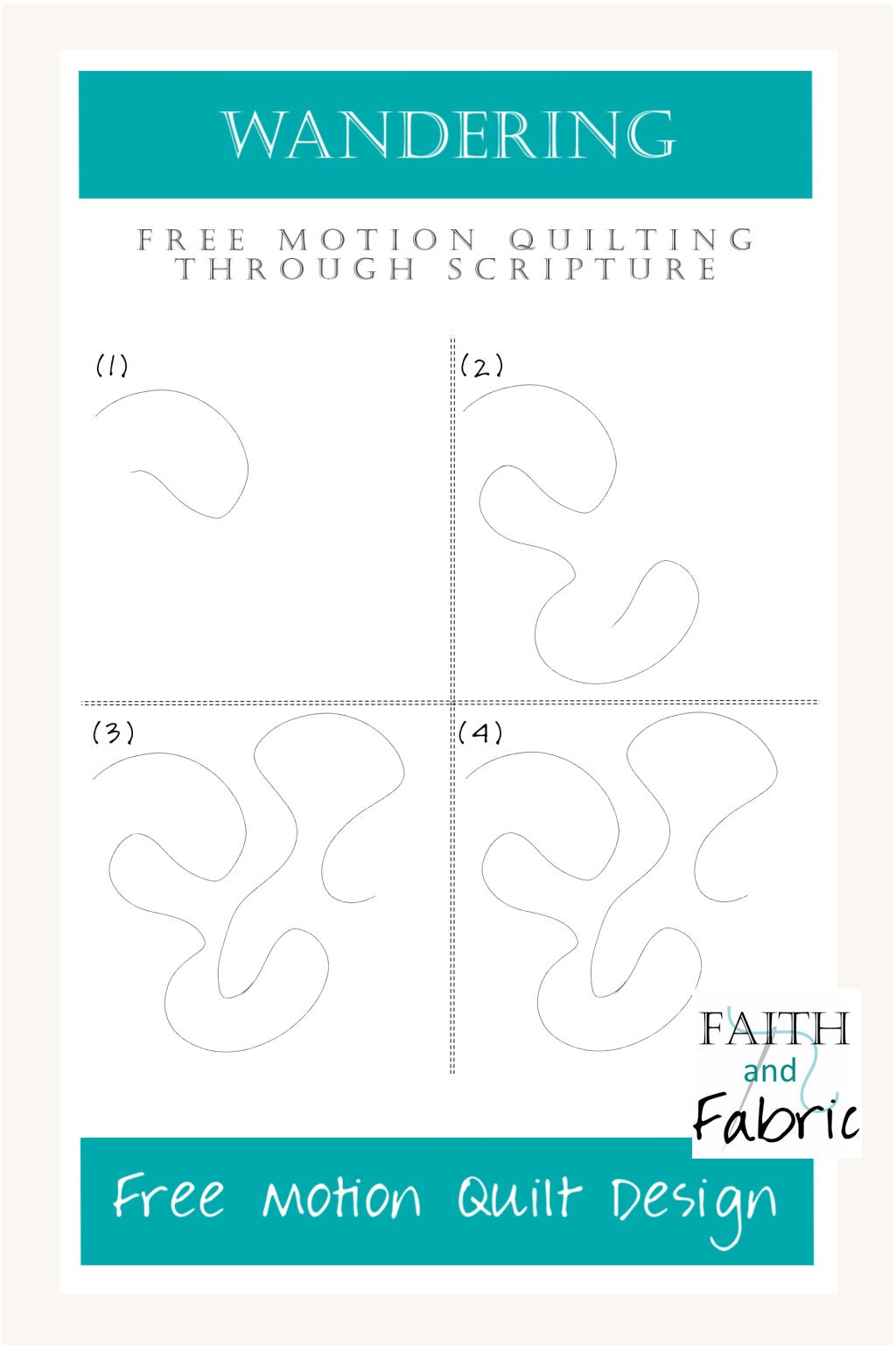 Are you ready for Week 1 of #freemotionfriday? I sure am! If you're new to free motion quilting, don't worry – you're in good company. I'm working this year to up my game (which is currently definitely in the minor league!), and invite you to join me for a bit of training, shall we say, each week throughout the year. Last week I shared a bit on what Free Motion Friday was all about, as well as shared a post on how to make your free motion practice pads. With that all done, we're ready for Week 1!
This week we'll be making a free motion quilt design called "Wandering". Like many things here at Faith and Fabric, the free motion designs have a distinctly faith-based theme; this design was inspired by Deuteronomy 3:2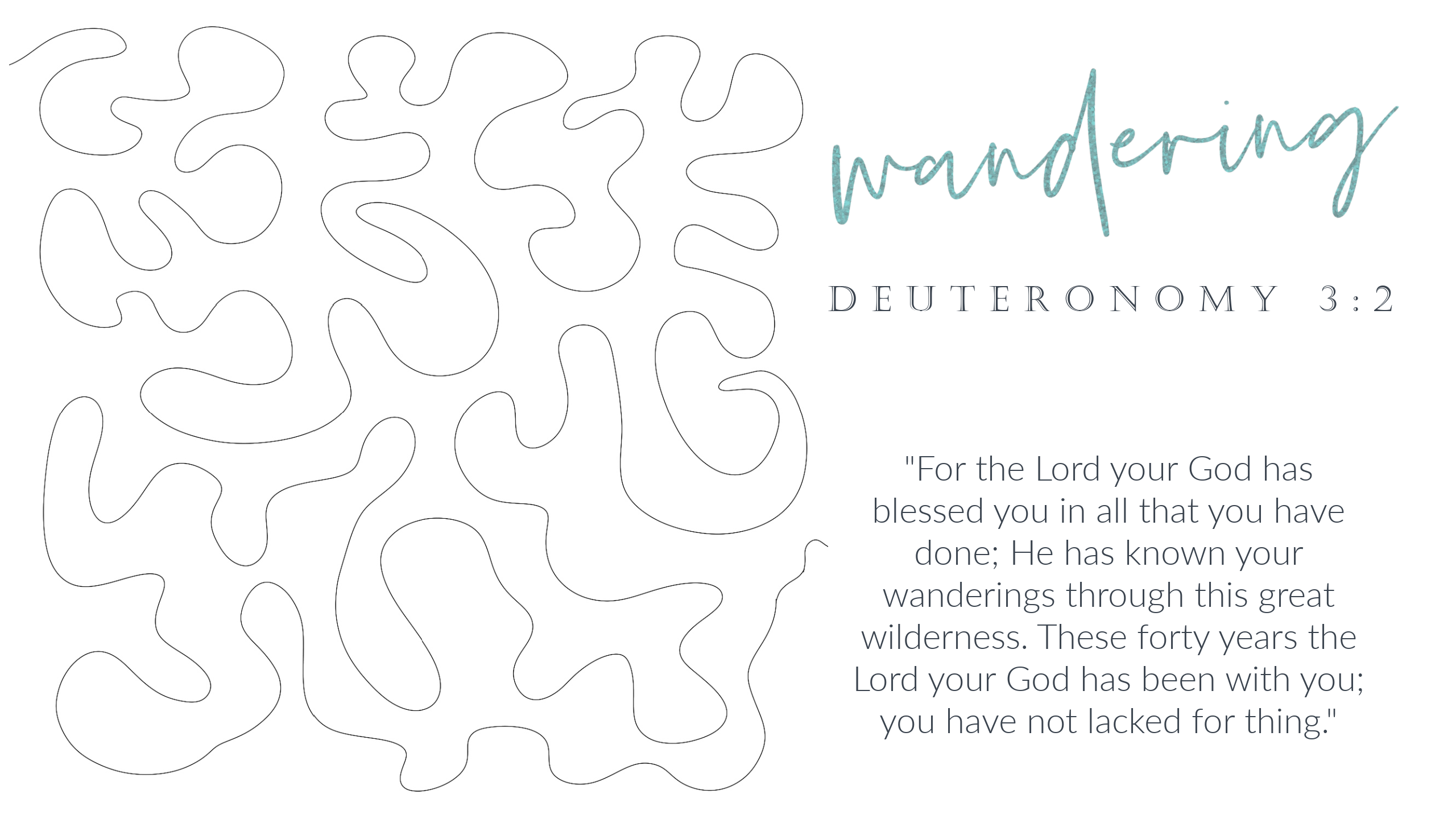 Much like the 40 years spent wandering in the desert, we, too, wander in search of something greater. Something more. Something that is beyond our reach.
It's this wandering that's the inspiration for our first free motion design – so let's get started. In creating this design, there are three tips to help you make the smoothest wandering shapes as you sew: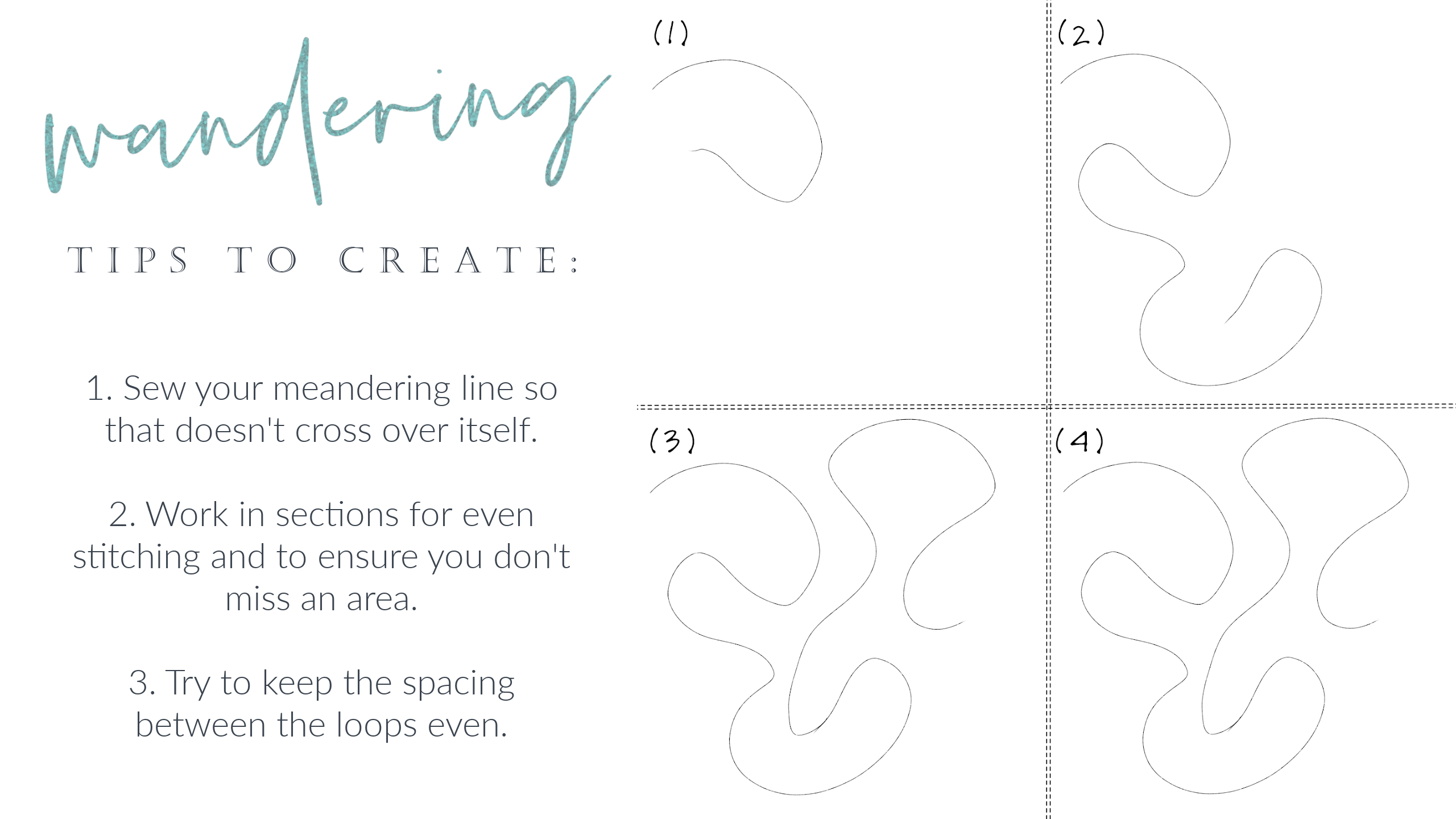 …and that's it! Here's a short video breaking down the process even more. I look forward to hearing how your sewing goes; leave a comment letting me know how you did, and be sure to share your work on IG using the tag #freemotionfriday so I can see your beautiful work!
(Visited 231 times, 1 visits today)