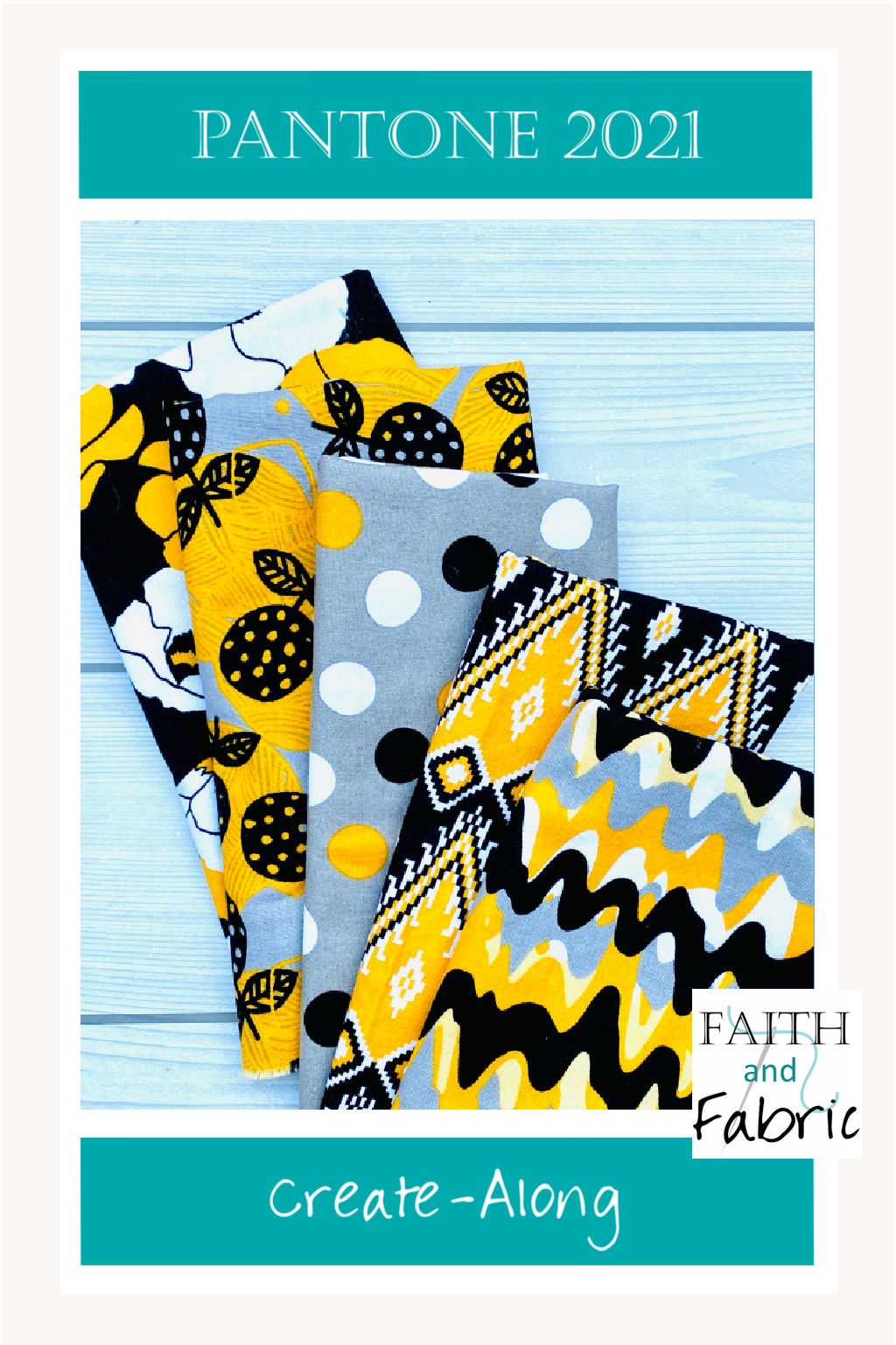 Welcome to the 2021 Pantone Challenge, where artisans share their creativity using their favorite media in this year's colors. For 2021, Pantone has chosen PANTONE 17-5104 Ultimate Gray + PANTONE 13-0647 Illuminating: a marriage of color conveying a message of strength and hopefulness that is both enduring and uplifting.
…you guys, after the long year that was 2020, the message of strength and hope is just perfect.
As we celebrate a year full of hope and strength, we create beauty through our art. This year, our challenge is broken out into five weeks as shown below. Each week, beginning on January 8th, I'll create a new post here for you to link up your work. The challenge is designed to have a different focus each week: on January 8th, we'll be sharing the materials we've selected in the beautiful 2021 Pantone colors. On January 15th, we'll share our work in progress using those same materials. On January 22nd, we'll share our almost complete project. Then, on January 29th, we'll share the finished work.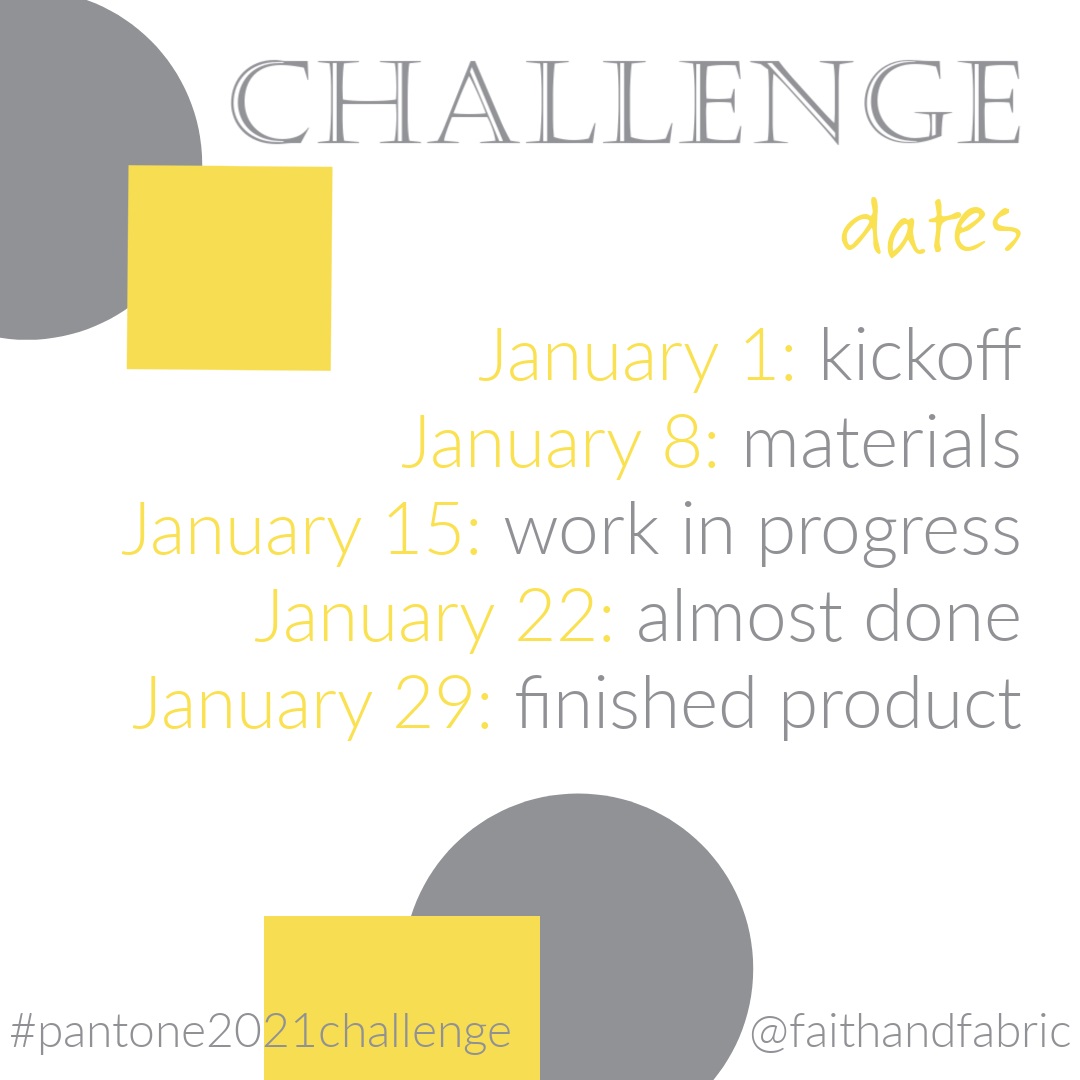 Each link-up will be open from 12am PST on that Friday through the following Thursday at midnight PST, at which point it will close and the new post and link-up will go live. You're invited to link up either your blog post, Instagram post, or any other post depending on your platform of choice. This will be such a fun event to share all the beautiful work we're doing in these amazing colors!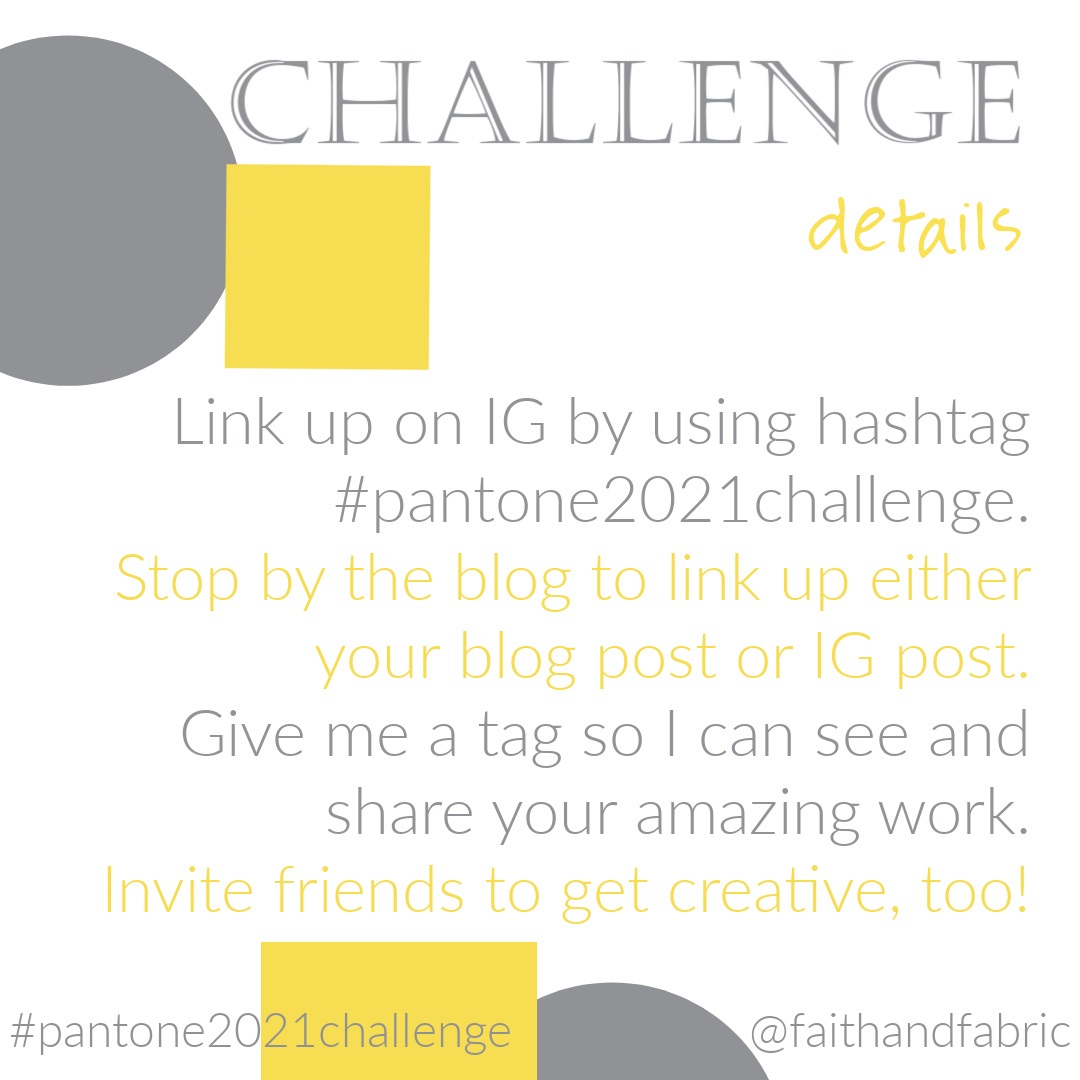 I'm so excited to take on this challenge with you! I'm already pouring through project books to find just the right project for the fabrics I've picked up…and I can't wait to share the fabrics and thread I've picked out with you on January 8th.
I'm most excited about seeing all the different media types that get shared! Whether you're a painter, knitter, quilter, or other artisan, it will be so lovely to see the many ways these colors get used. Looking back, I realized I used these same colors in the baby Jesus block in my Jesse Tree quilt. Haha – I guess the stars truly aligned on this one!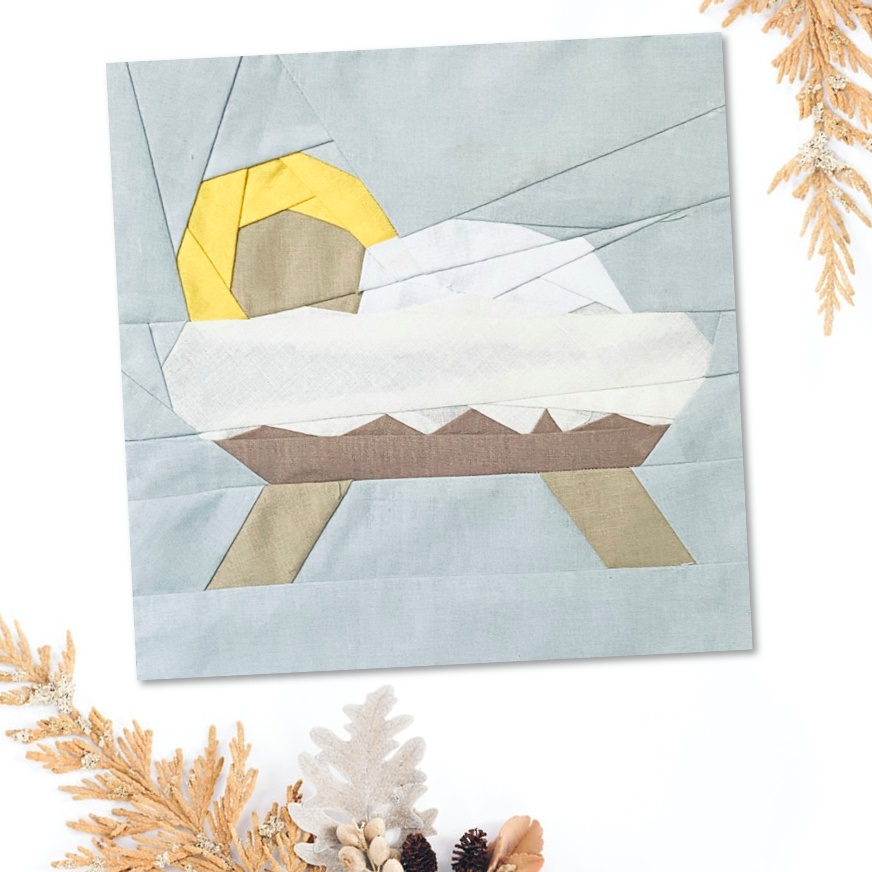 This fun challenge will kick off on both IG and FB on January 1st, but this is your sneak peek to get started a week early in planning out your project. Here's to an exciting month as we create in these shades of yellow and gray – see you on January 8th when we link up the unique materials we've picked out for the project! (each of the dates below will link to the post you'll need for that week as the date approaches)
WEEKLY LINKUPS
 – Friday, January 8: Linkup Your Materials (link live 1/7, ends 1/14/21)
 – Friday, January 15: Linkup Your Work in Progress (link live 1/15, ends 1/21/21)
 – Friday, January 22: Linkup Your Almost Finished Project (link live 1/22, ends 1/28/21)
 – Friday, January 29: Linkup Your Work of Art! (link live 1/29, ends 2/2/21)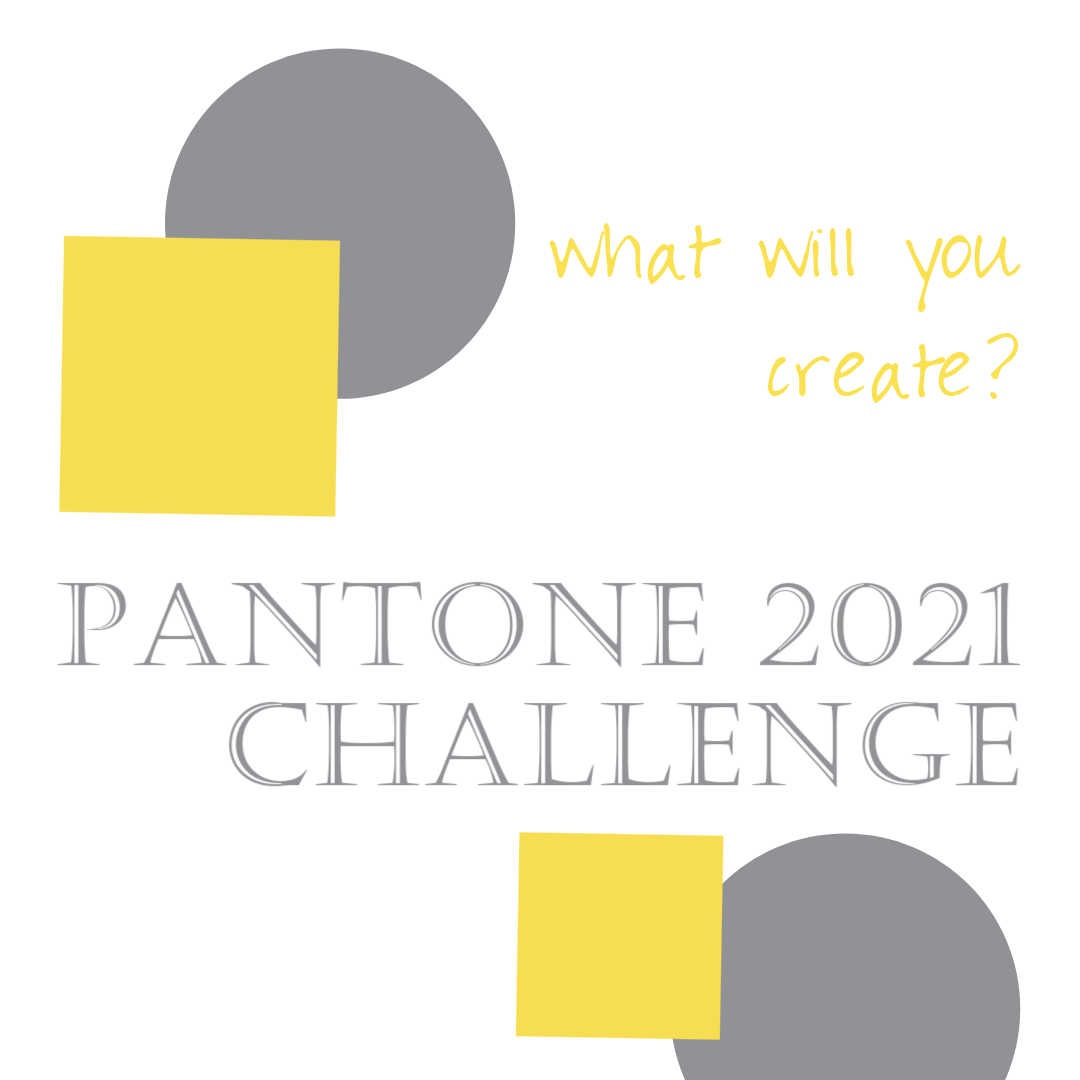 (Visited 3,135 times, 3 visits today)