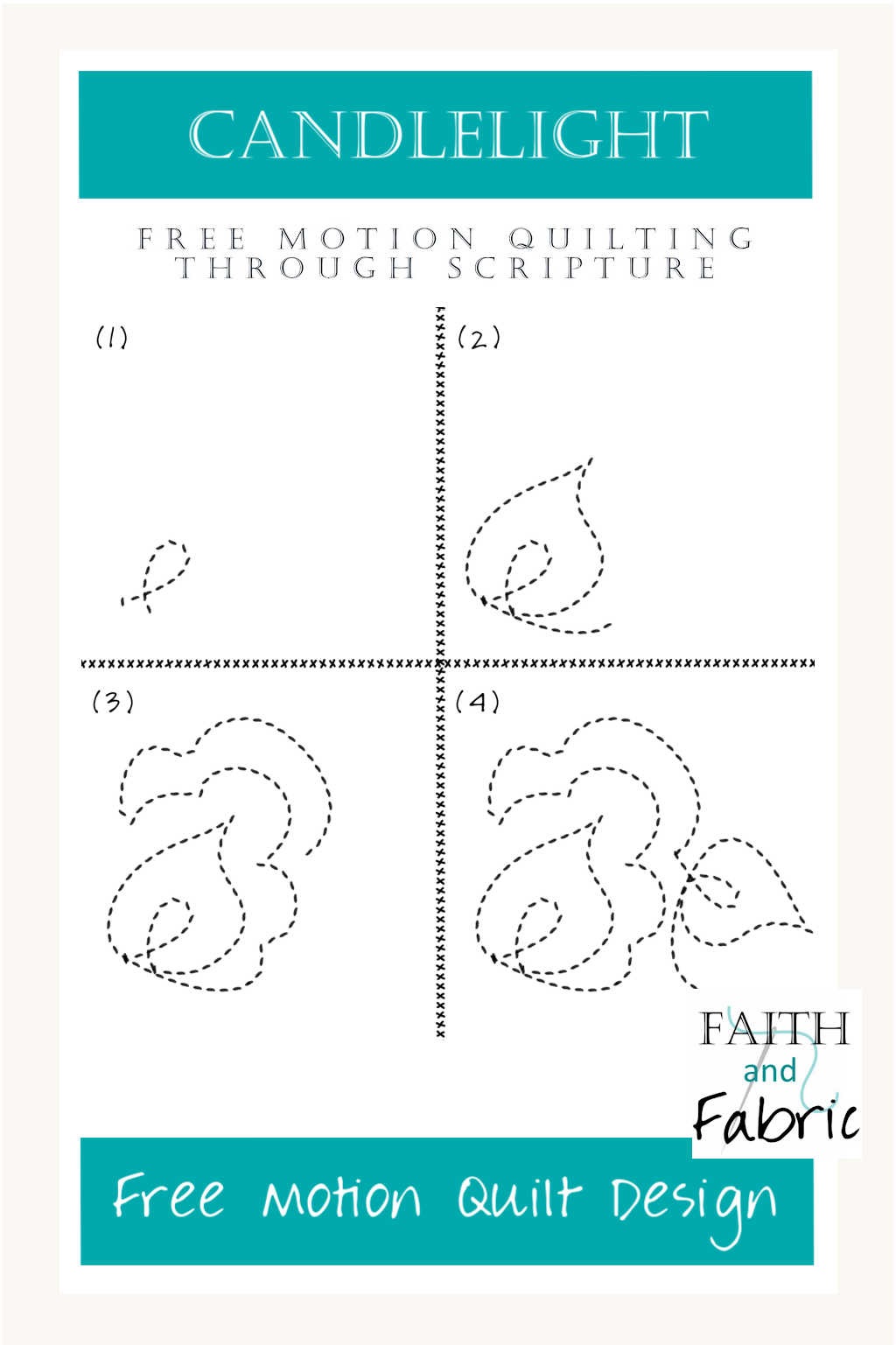 Welcome back to Week 26 of #freemotionfriday! Our video library is growing with these awesome free motion quilting videos, so if you've missed any of them be sure to search for them here. Learning each week with you, as we share our faith journey, is such a pleasure. If you're just beginning your journey, here's a post to help launch your free motion practice this year.
This week we'll be making a free motion quilt design called "candlelight". The inspiration for this quilt comes from Mark 4:21. Truly, we each have a light that shines so bright in each of us – a light that was never meant to be hidden under a bed or bushel.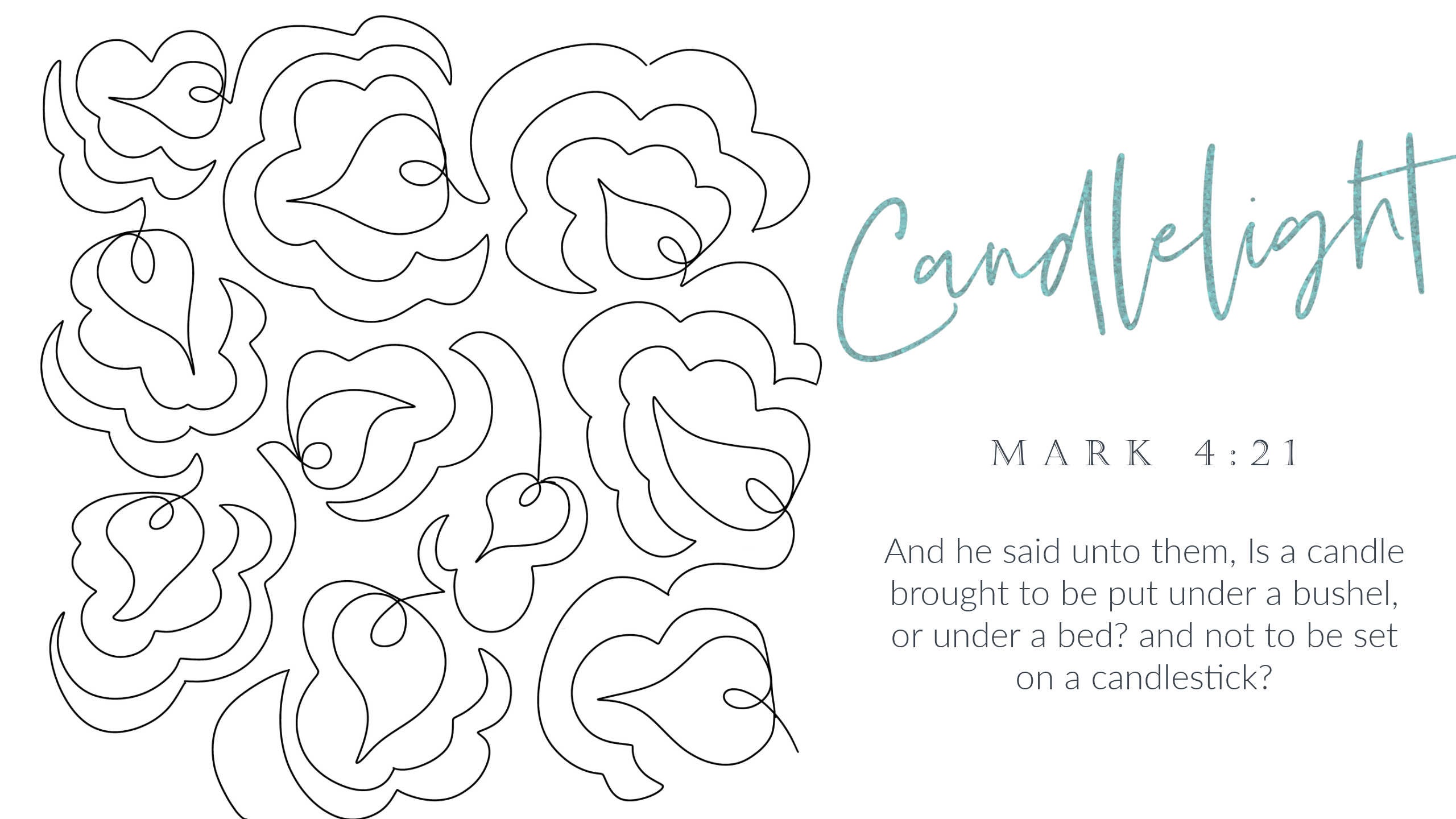 In the video, we'll take a look at sewing candle flames, or candle light in depth. Here are three general tips to help you as you create this design: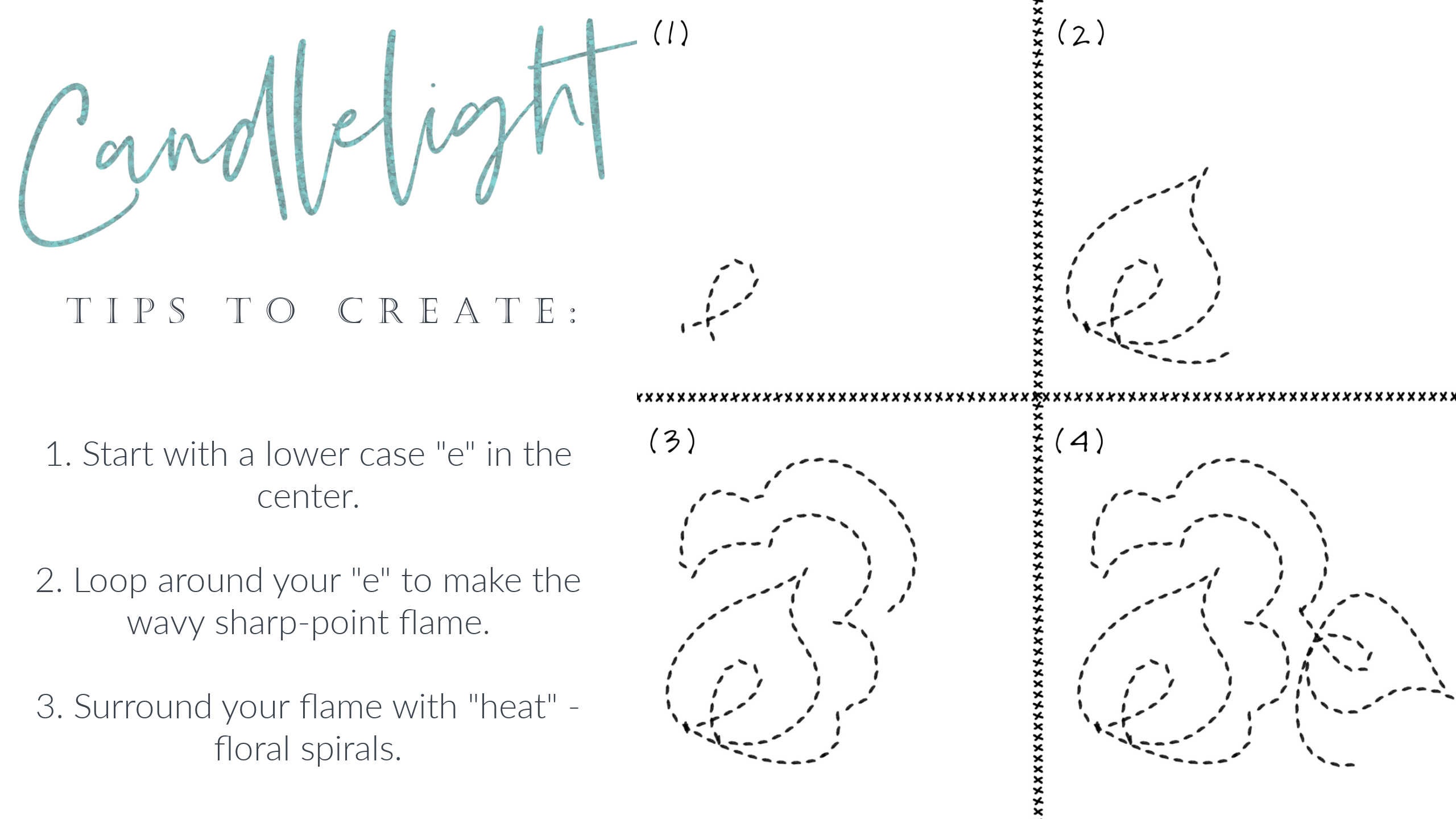 It's honestly so important to make those sharp points at the top of the flames! Otherwise you'll just end up with circle in a circle. Creating the heat (aka floral spiral) around the candle flames further add to their beautiful glowing impact, don't you think?
…and that's it! Watch the short video above that breaks down the free motion quilting process even more. I look forward to hearing how your sewing goes; leave a comment letting me know how you did, and be sure to share your work on IG using the tag #freemotionfriday so I can see your beautiful work!
(Visited 333 times, 3 visits today)