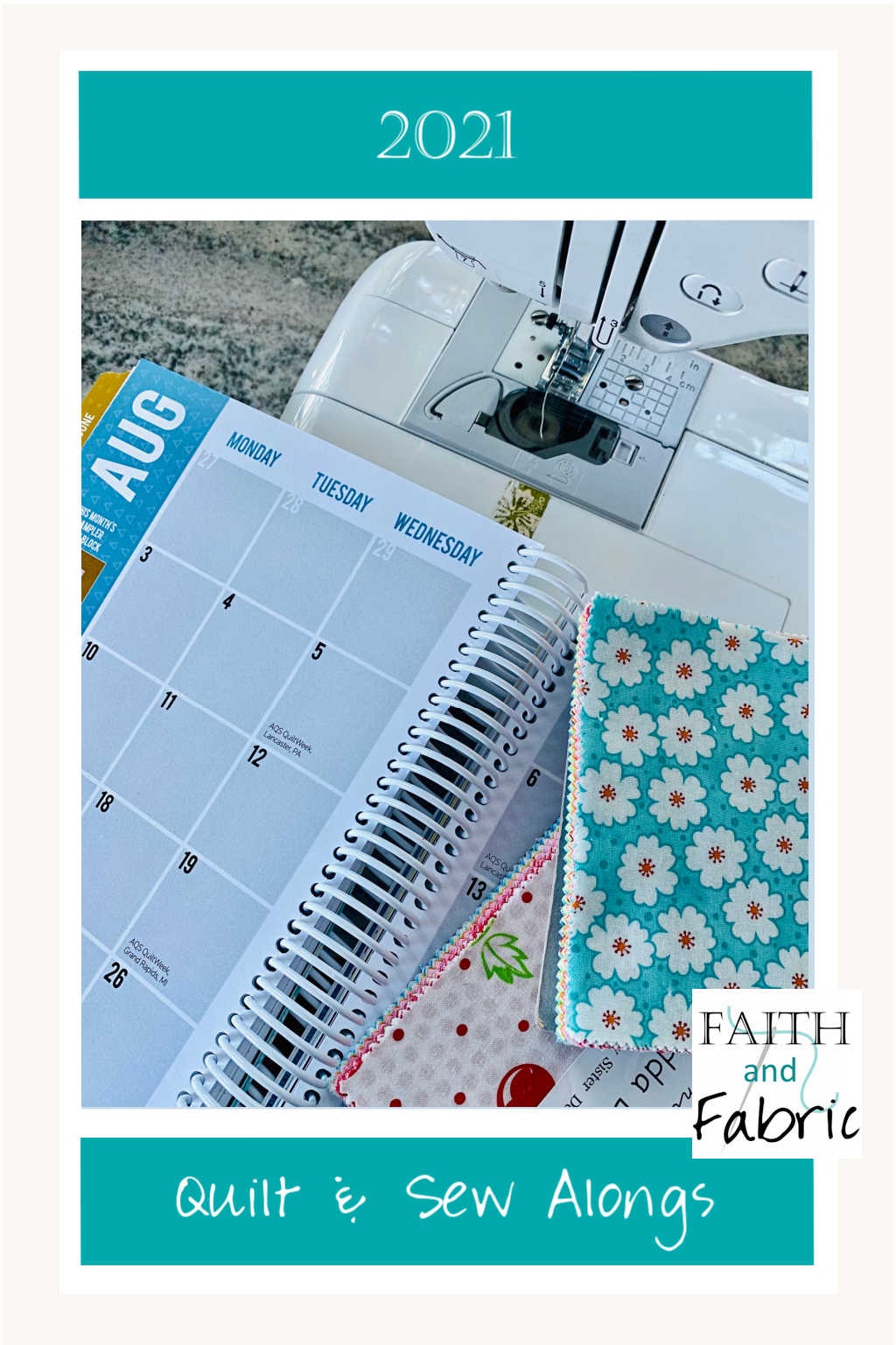 VIEW THE NEW UPDATED 2022 LIST HERE!
The new year is just two weeks away, and that means that a whole host of new quilt-alongs (and sew-alongs) are about to begin! Last year, I wrote a post about the quilt alongs happening for the upcoming year, and y'all loved it so much! So, the list is back and there are *even more* amazing quilt alongs happening in 2021 meaning the challenge is on for you to find your favorite ones!
The wonderful variety in this ever-growing list of quilt-along is that there are no two quilt alongs alike. Looking to boost your quilting skills? Sew something row by row? Create a small wall hanging, or a queen size bed quilt? Guaranteed, there's a QAL just for you.
Have you signed up for any quilt-alongs yet? Let me know in the comments; I'd love to add them to this growing list.
As for me, I'm getting ready to host four quilt-alongs this year. The first begins January 1 and runs every Friday – together, we'll be practicing our free motion quilting. I know, I know, not your traditional quilt along – but you guys, I looked at my unfinished quilt tops piling up in the corner because I'm too nervous to tackle them, and realized I needed to DO SOMETHING about it. So, this year, I'm planning on trying out a new FMQ every Friday over on Instagram. I invite you to learn more and join in the adventure – you can even print out the complimentary Free Motion Friday stickers for your planner and be extra organized for 2021. (…and if you're looking for a planner, I highly recommend The Quilter's Planner!) Each new pattern comes with a full video tutorial in our growing video library!
The second is more of a create-along than a quilt-along…it's the Pantone 2021 Challenge, where we'll be creating and sewing in this year's Pantone colors: yellow and gray.

The third quilt along will be a fun "Christmas in July" – or, rather, Advent in July 🙂 We'll be making the Interactive Advent Wreath together! This is such a fun project for families; we love lighting our candles each week, and know you'll enjoy yours so much, too.

My fourth quilt along is one near and dear to my heart. After completing the Jesse Tree quilt-along last year, I'm planning on doing it again this coming fall. So, you can future plan for a 2021 quilt along by penciling this into your planner for October! Look how organized you are! 🙂 This quilt is so special to me, and I'm beyond excited about hosting this special quilt-along with you in again this year, and then sharing daily Advent Devotions each day of December.  Thank you for joining me on this faith journey!

(Note: pictures of quilts are always enticing, but I wanted to respect their copyrights…so you'll need to click over to each QAL page to view the final image of the quilt they'll be making.)
So, without further adieu, here is the 2021 quilt along list! Are you..
…ready to stop dreaming and start doing? Join us Aug. 2 – Sept. 18 in a free motion QAL to complete a Dream Big panel by Hoffman Fabrics. Mary and Shareece are breaking it down for even the most beginner of quilters. You CAN do this and we're going to do it together!
…wanting to get your churn dash on? Jo Westfoot of The Crafty Nomad is hosting a block-of-the-month quilt along to make a Dashing Dutchman quilt. The dark background really makes the background pop!
…get in touch with your boho side? Anne Boundy of Said with Love invites you to join in her Boho Heart quilt along beginning in January (link will be active when the event starts).
…feeling ready to re-live your childhood book memories as you Choose Your Own Adventure?  Sonia Spence of Fabric and Flowers is hosting Adventure Quilt Block of the Month quilt along starting in January 2021, where you'll be making a medallion quilt. Participants will receive a choice of blocks/borders which are interchangeable so that you can make their own unique quilt as you choose your own adventure! Love!
…needing to address your mental, emotional, and physical health? Amy Friend of During Quiet Time is hosting an almost spa-like quilt along in 2021; each block in this Fill Your Cup block of the month quilt comes not only with the quilt block pattern, but with a a short message related to the block design and how it corresponds to your mental, emotional, or physical health.
…craving a bit of sugar? Missie Carpenter of Traditional Primitives invites you on a sweet three month quilt along as you create some delicious – I mean beautiful – projects as part of the Sugar Cookie Stitch Along.
…wanting to up your skills? Tori McElwian of The Quilt Patch can help you do just that with her Skill Building block of the month quilt. In this 2021 quilt along you'll be practicing skills like: Paper Piecing, Applique, Scrappy Piecing, and Improv Piecing.
…looking to add special characters to something besides a password? Swan Sheridan's quilt has you working through all the # ? ! and * you can in her #quilt along! Live classes are held each Monday for a little (remote) in person fun and learning.
…feeling like your heart is bursting with love? Join Laura Piland from Slice of Pi for an Exploding Hearts Quilt Along beginning January 7th!
…ready to travel the world, but aren't quite ready to leave home? Join Sherri Cifaldi-Morrill from Whole Circle Studio as she tours the architecture of the world with the Around the World Block of the Month quilt.
…feeling like making a quilt that ties into the 12 months of the year? Catherine Cureton of Running Doe Quilts is hosting a 2021 Top-A-Long featuring the Calendar Cards – each block is based on a card image that ties into the theme of that month.
…ready to give Patreon a try? Sherry Shish of Powered by Quilting is releasing one block per month through her Patreon group, which you can join for just $1 per month.
…need some practice on your free motion quilting in addition to the #freemotionfriday mentioned above? Join Teresa Weaver of Your Sewing Friend from February 1 – 26 for practice exercises each day! As part of Practice Makes Progress, you'll use cursive writing and continuous line drawings to get comfortable and confident with the basics of free motion quilting.
…looking to quilt on the small side? Jess Finn of Paper Pieces is hosting a Mini Morsels quilt along in 2021.
…wanting to give homesteading a try? Becky Jorgensen with the International Association of Quilters invites you to create a cozy home quilt in the loveliest shades of blue, peach, and white.
…love the great outdoors and our feathered friends? Spend some time with feathered fowl as you create the Thank You for the Birds that Sing quilt with Maria Magdalena of Lime Leaves. I love the meaning and message behind this beautiful quilt!
…ready for a mystery? Kathryn LeBlanc of Dragonfly's Quilting Design Studio invites you to join her mystery row along. While this quilt along began in 2020, it continues through July of 2021 so there's plenty of time to still jump in!
…counting your blessing? Join Cherry and Annie for their mystery Count Your Blessings quilt-along beginning April 6th where you'll have the opportunity to take LIVE Zoom classes!
…wanting to celebrate Christmas all year? Helen Stubbings of Hugs ' Kisses is releasing one block per month in her 12 Days stitch along, each filled with a bit of ho-ho-ho and jingle bell. If you love Christmas, this is the quilt along for you!
…needing to bust through your ever-growing fabric stash? Sharon Andersen of Ms. P Designs USA has your back! Dig through your fabric stash as you create this colorful scrappy sampler quilt.
…ready to quilt the unknown? Join Melissa Marginet as she hosts another mystery quilt along in 2021; you can participate by joining her Facebook group here.
…want to spend some time in the open prairie? Claudia Porter of Create with Claudia invites you to stop and smell the flowers during her mystery Stars of the Prairie quilt along.
…want to start your year off with a two-month quilt-along? Kate Starcher of Kate Mae Quilts is hosting a two-month quilt-along in January and February of 2021.
…feel like you're trying to fit a square peg into a round hole? (don't we all this year!) Elena Watson of Life and Peace Quilt Co. invites you to join in a Square Peg quilt-along that begins in December of this year and goes through early 2021.
…ready to practice using templates? Trisch Barnhill Price of Everyday Stitches is hosting a Gateway Quilt-Along in January – February 2021.
…dreaming of a block of the month? Debra Davis of Tuning My Heart is hosting a quilt-along that begins in January (link will be active then).
…want to travel the US without leaving your sewing room? Kathryn LeBlanc, along with a host of designers, is hosting a block of the week highlighting each of the 50 US states.
…love cats and ready to make a quilt celebrating your favorite kitty? Lauren McMurray Smith of Tourmaline and Thyme Quilts will help you create an adorable quilt called Kitty in the Middle through her quilt-along! Prefer shades of purple, or a QAL that starts later in the year? Her Forget Me Not quilt along begins in July and is in the loveliest shades of lavenders.
Phew! That's an amazing list of projects. So, tell me: which quilt along will you choose in 2021?
Looking to expand your quilting skills in 2021? Subscribe to our (free) growing video library – it's full of tutorials and how to's to help you meet your goals!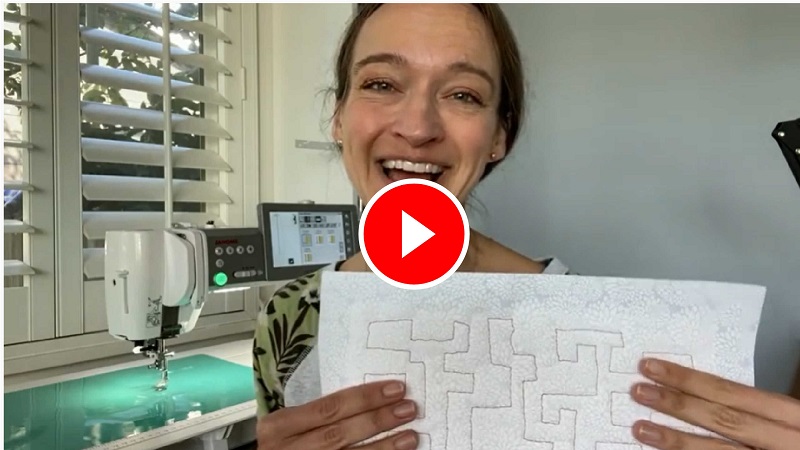 (Visited 11,565 times, 1 visits today)