Welcome to this week's edition of TGIFF! My name is Jen, and I'm happy to host the weekly linkup this week, as well as share a few fun projects with you.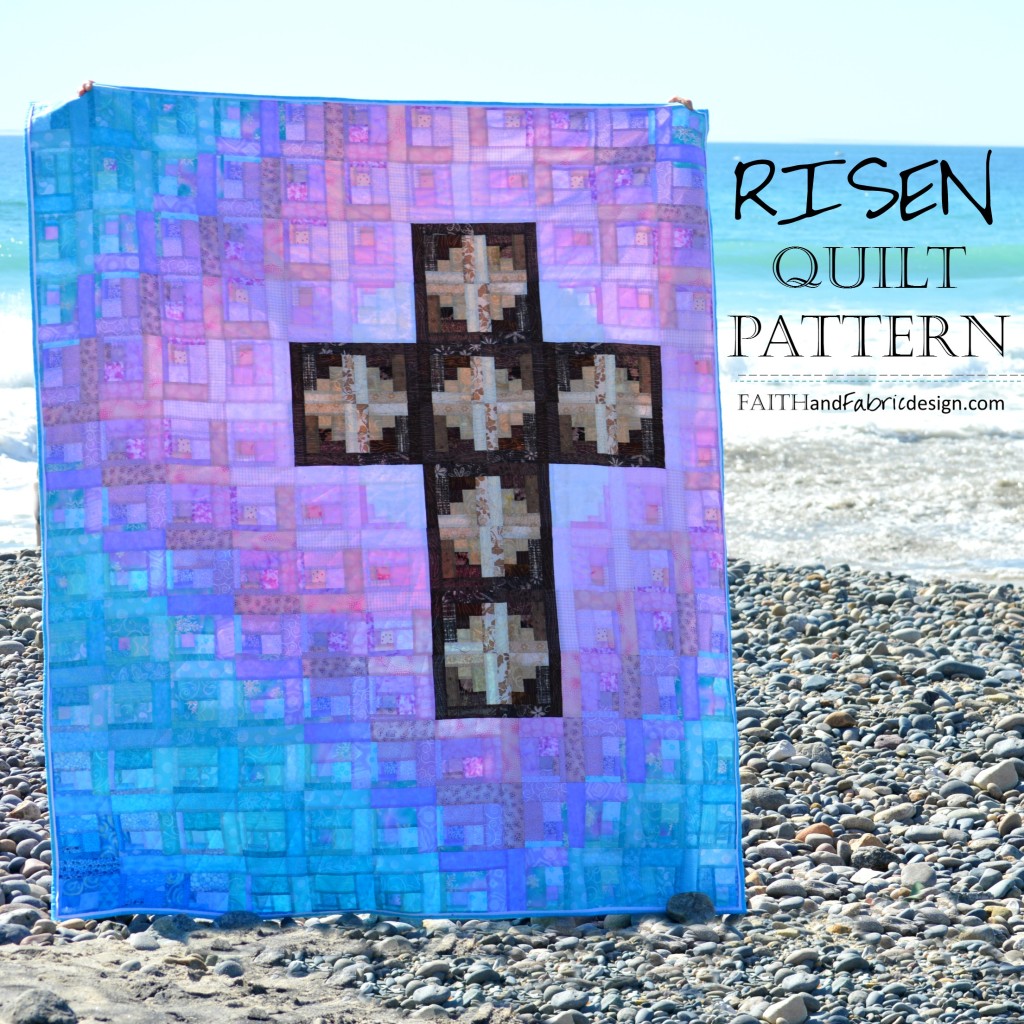 I live in southern California with my husband and young son, and I'm truly thankful for the opportunity to stay home and raise this special little man. We're enjoying summer so much together – our days are full with time spent at the park and community pool, and I wouldn't have it any other way!
I've been quilting for several years now, and enjoy both traditional as well as paper pieced quilting. My quilting is influenced by my faith, and I'm often inspired to make quilts that commemorate a special holiday or holy day – like Advent, Christmas, or Easter. I'm working on a second special quilt pattern for Christmas, and can't wait to roll it out in our August newsletter! It's a larger paper pieced pattern, and I think it might be my favorite quilt to date. I also host an every-other-month blog hop. It's been a great way to connect with other quilters and sewists. Want to join in? Here's more info.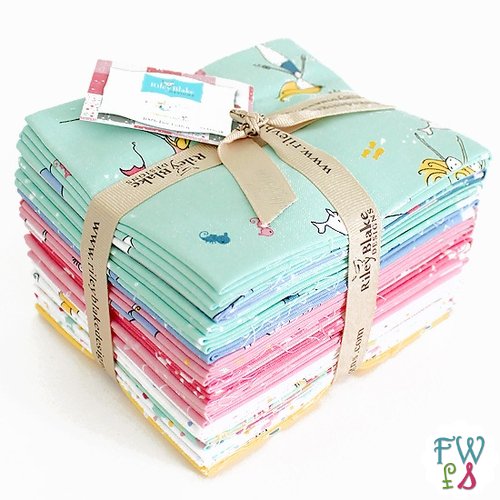 My Friday share is the quilt top from the 1930's Farmer's Wife QAL. This QAL started two years ago, and my personal challenge was to use this adorable Saltwater fabric collection to create the blocks. Isn't the fabric lovely? I was drawn to the soft colors, the gentle mermaid and sea horse designs, and the clean yet tender feel the fabric had. Haha – is that reading too much into a fabric line? I sure hope not.  It was so hard to cut into the first piece!
When it came to creating the blocks, I fussy cut every. single. one. From templates, no less! This meant that each block took, on average, two hours to make. Yikes. All in all, I created 30 different blocks – you can see most of them here. Here are a few of my favorites!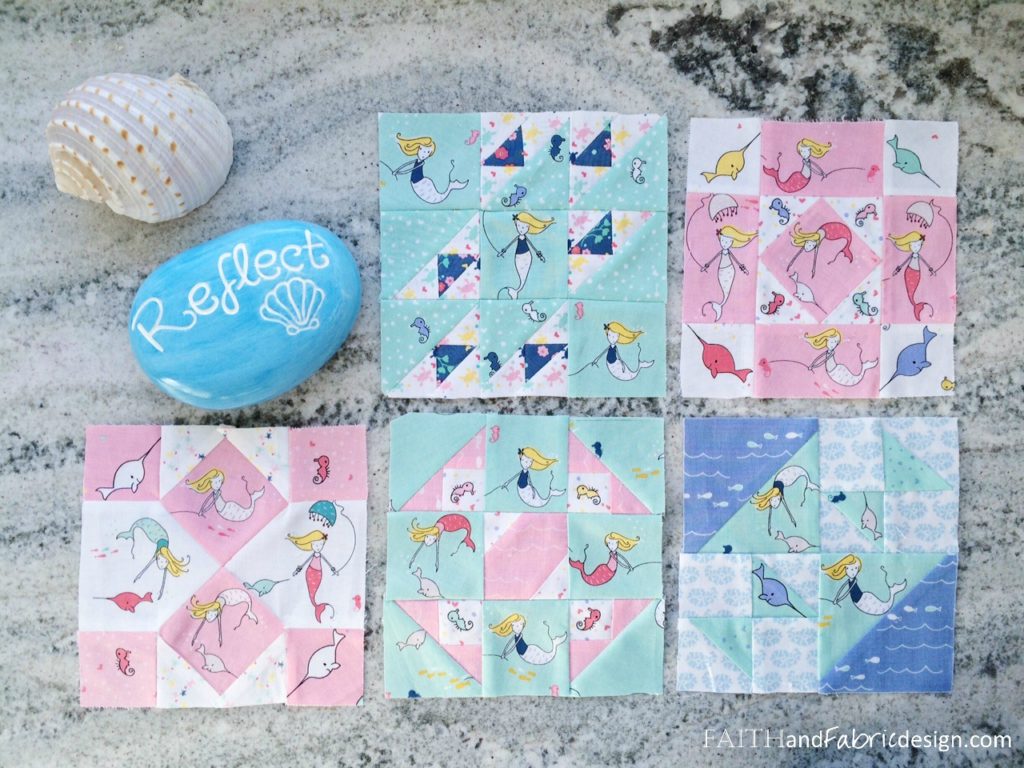 To sash, I used a blue wave print which added a new color into the quilt, yet complimented the overall under the sea theme. Here's how the quilt top is looking so far! (…please ignore the wrinkles in this quilt top – I just finished adding the sashing, and it hasn't had it's final press yet!)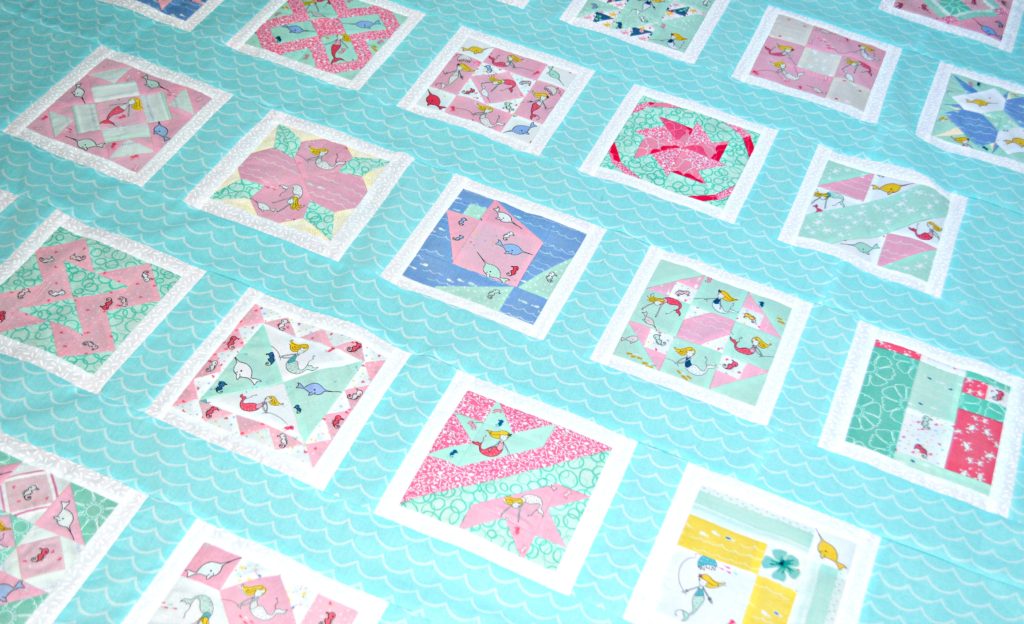 In other news, I'm gearing up for a really fun sale starting on Monday. Do you remember the Christmas in July sale from last year? It's about to happen again soon! Stay tuned for more info on Monday when the big reveal happens (or sign up here to receive an email when the sale launches).



Your turn! What have you been working on lately?
(Visited 1,115 times, 1 visits today)