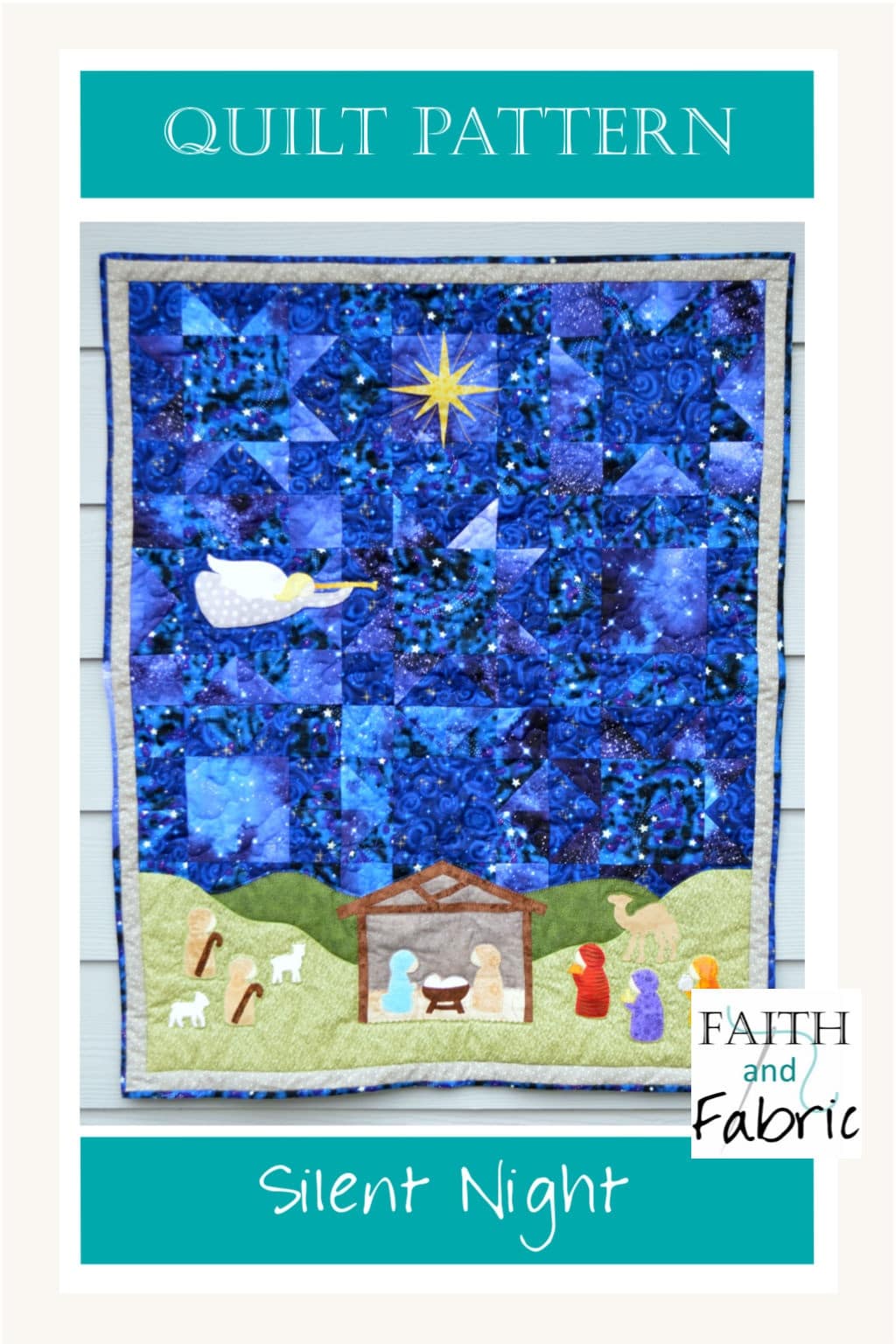 Bring the first Christmas into your home with this Silent Night nativity quilt pattern! The large pieced background creates the expansive night sky, accented by the Star of Bethlehem. The angel blows his trumpet over the shepherds, announcing the coming of the Christ child. The three maji follow the star towards the manger, while Mary and Joseph sit beside their child, baby Jesus. (Do you see that little head and fingers holding up the quilt in the photo below? That's *my* baby!)
Measuring at a generous 32″ x 40″, this quilt pattern makes a great lap blanket or wall hanging.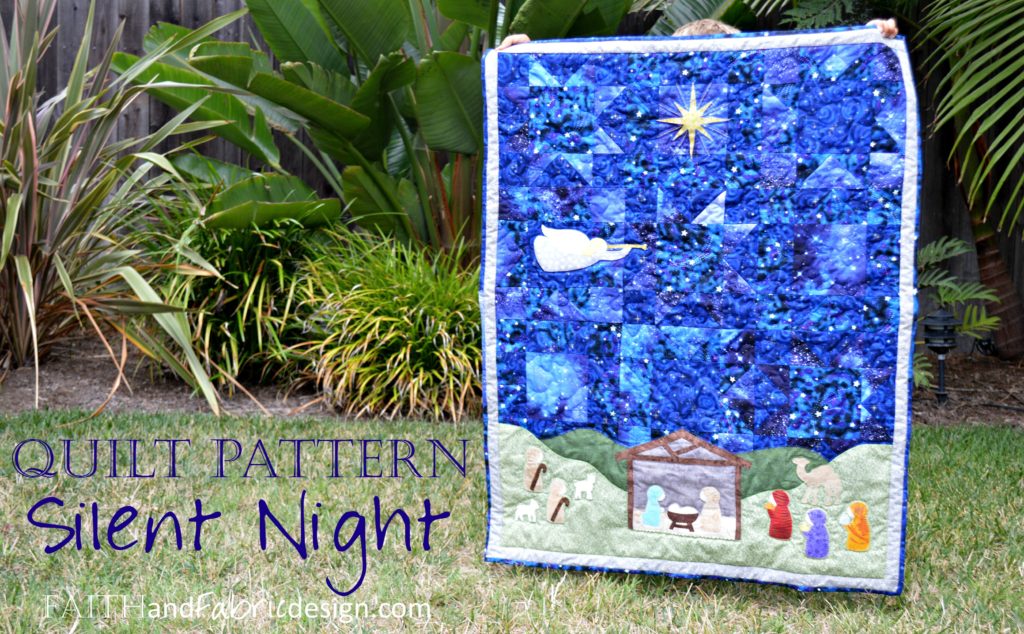 INSPIRATION FOR QUILT
In designing this nativity quilt pattern, I first wanted to capture the scene from the First Christmas. Luke 2:8-20 tells the story of the angel that appeared to the shepherds, so this is the first image seen on the quilt. At the top center is the star of Bethlehem; radiating light was stitched in gold threads to show the light coming from the quilt. Below the star is the image of Mary, Joseph, and baby Jesus; Mary was designed to be kneeling beside her baby, their faces only a breath apart. Joseph stands watch beside his family, ever the protective father. The three maji complete the image, coming in from the East bringing their gifts of gold, frankincense, and myrrh.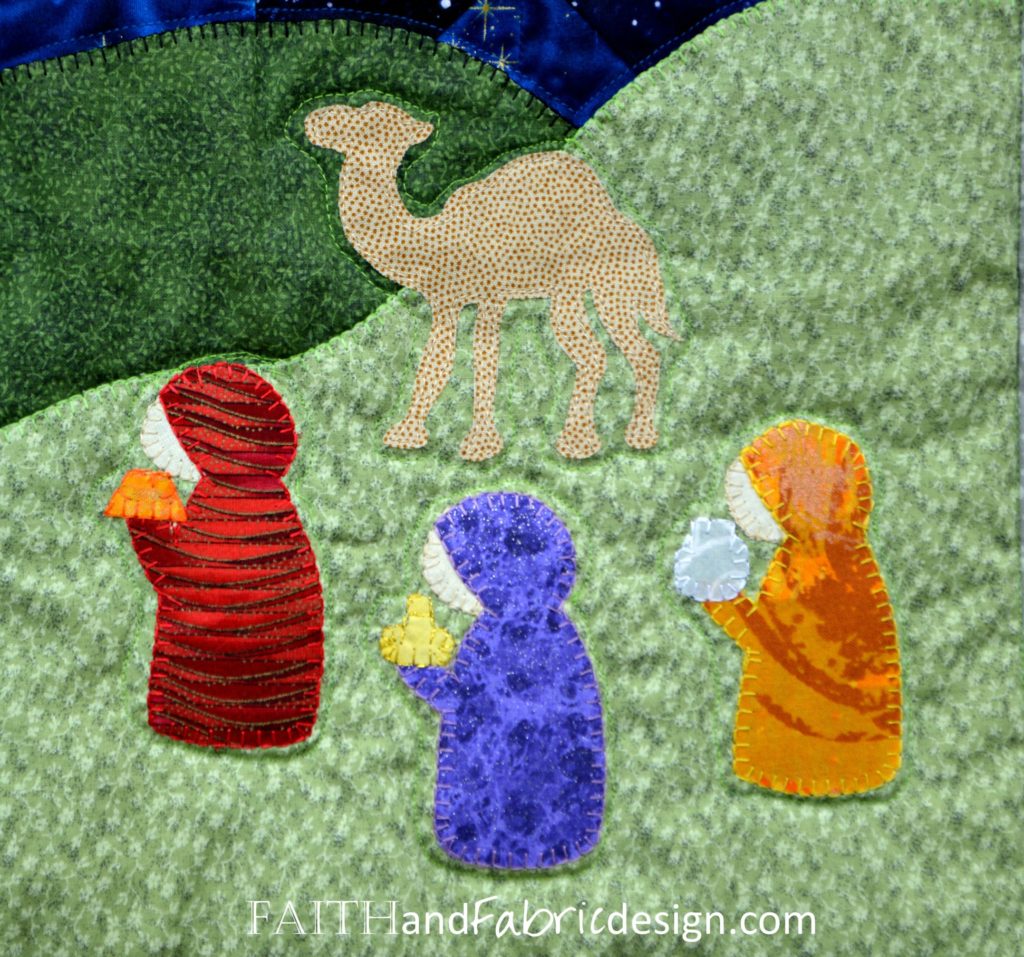 The sky itself is one of my favorite parts of this quilt. In designing the background, I really can i buy clonazepam online wanted to have the background itself be just as important to the overall effect as was the applique. The pieced sky, in blocks designed to be stars themselves, is wide and expansive…creating the quiet and silent night. I echo stitched around each of the applique pieces using complementary tones of Sulky thread.
I'm especially excited about this quilt, as it's a great addition to our full liturgical year. Now, we not only have a quilt to celebrate Advent (and, of course our Jesse Tree), the season leading up to Christmas, but one celebrating Christmas that we can leave up the entire 12 days of Christmas!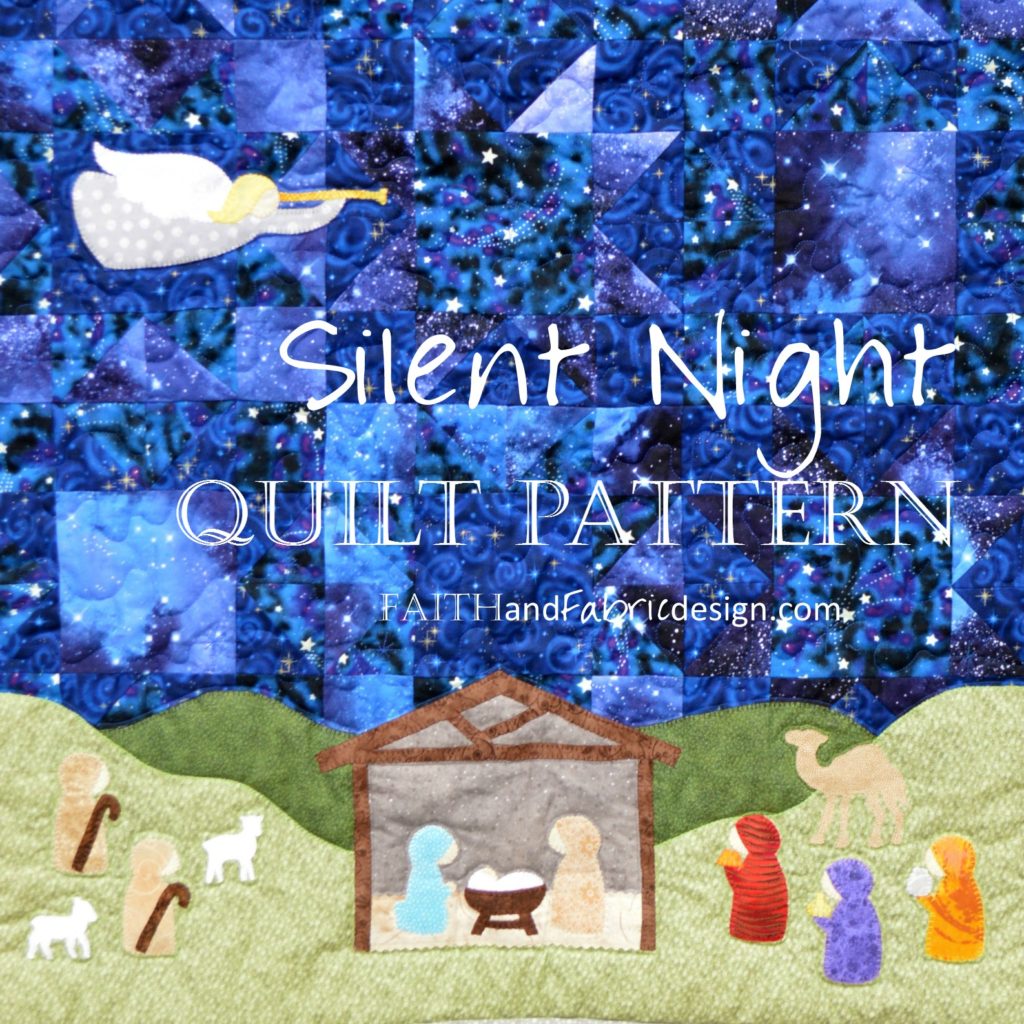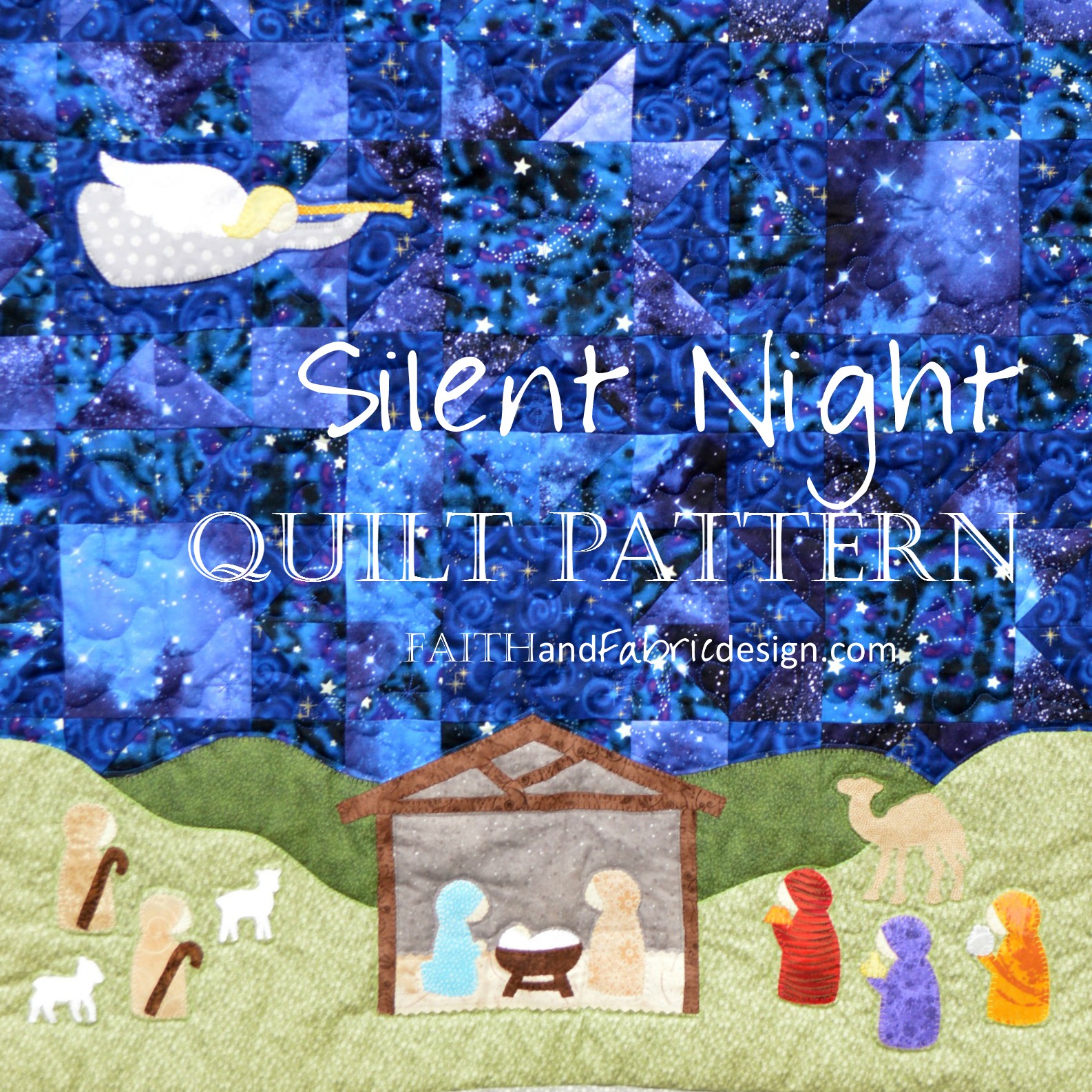 Below are some of the Silent Night Christmas Nativity quilts made by our pattern testers, a wonderful group of quilters of all experience levels who help ensure that the pattern you download is as perfect as it can be. Click on those who have a blog address in their photo; it'll take you to their site!
I'd love to share any photos you make of the nativity quilt pattern, so be sure to send me a photo or two of your final project and I'll add it to our photo library below (in alpha order by quilter); there are some great ideas in how you all have put the blocks together, spruced up binding, and added pizzazz to the applique. Happy quilting!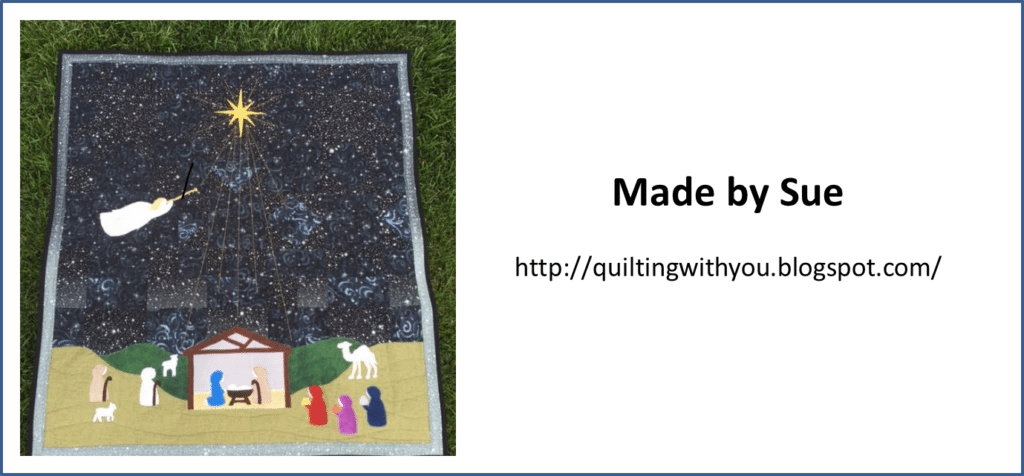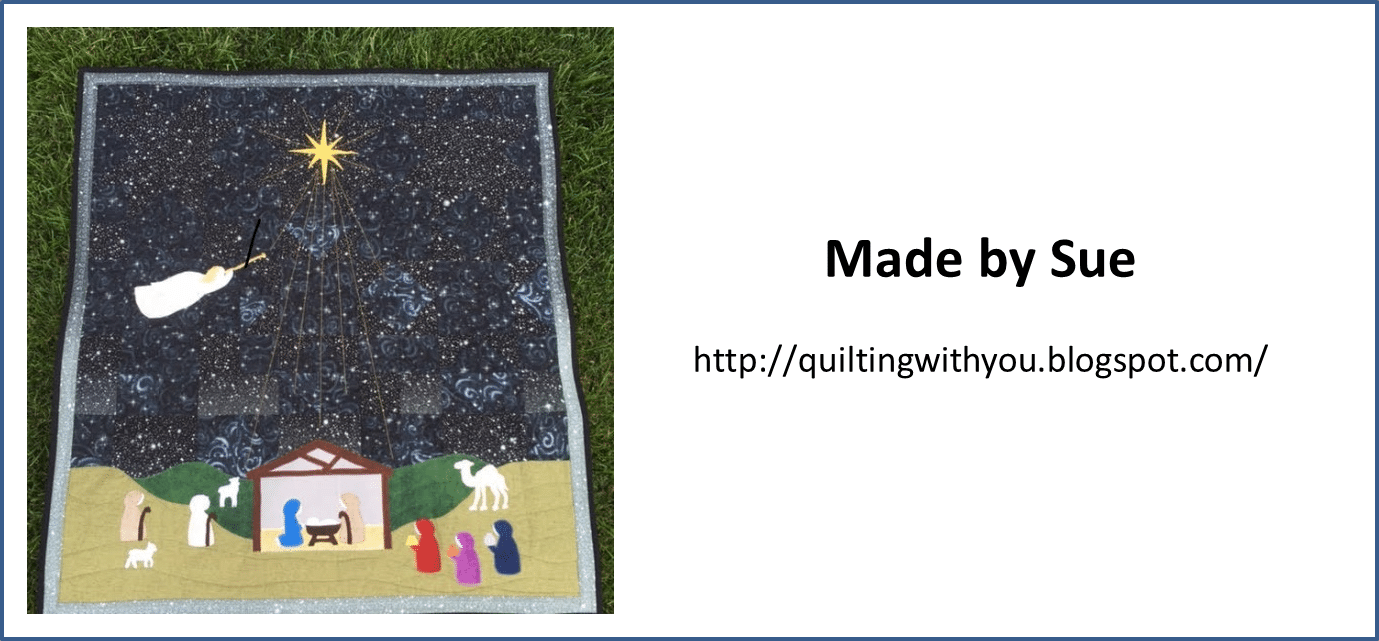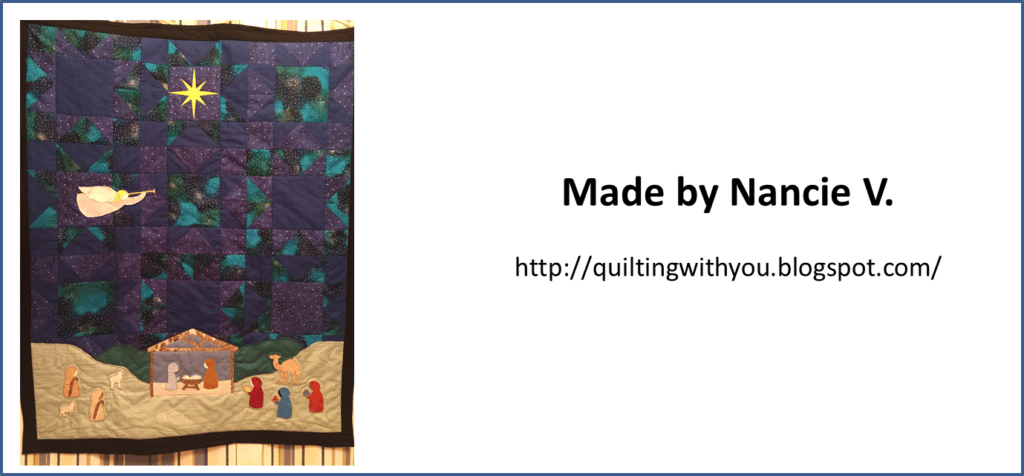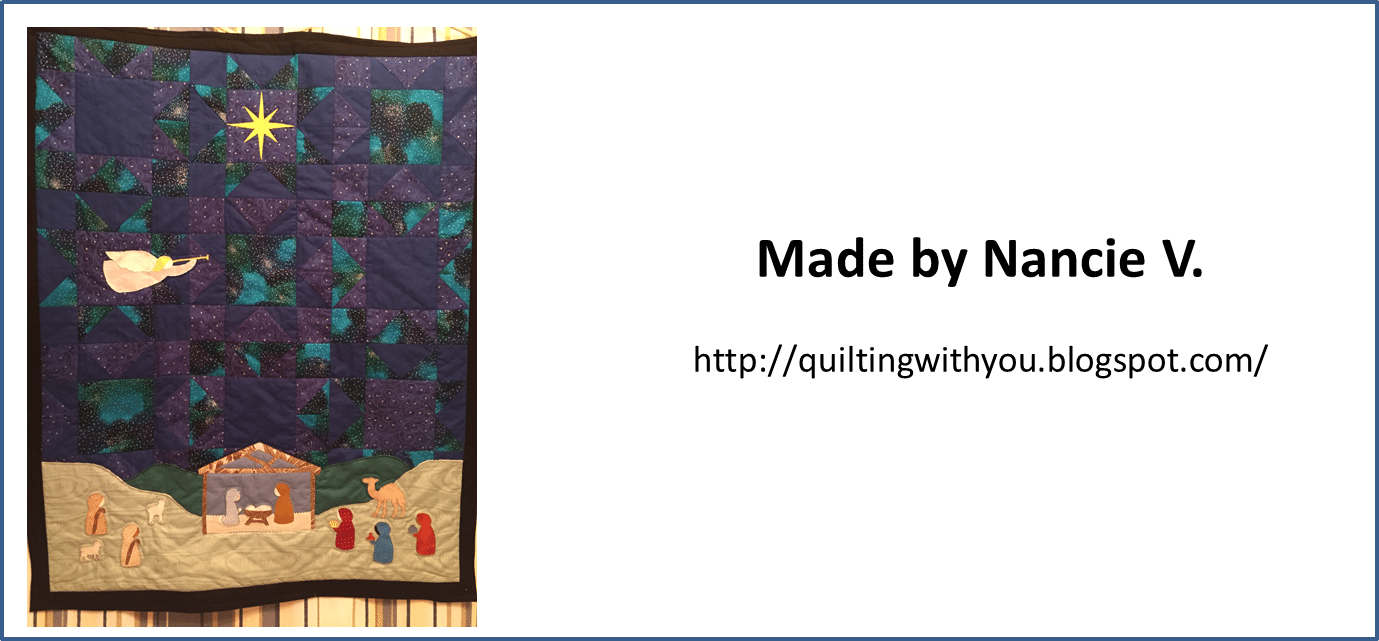 (Visited 3,412 times, 1 visits today)